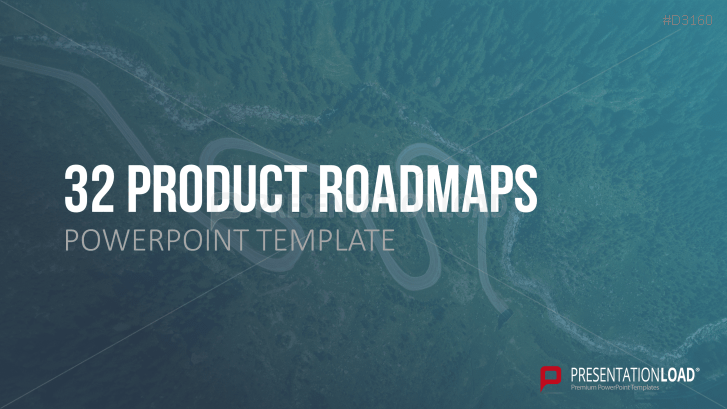 Continuous changes during the development process
A product roadmap is subject to continuous change; new insights are constantly emerging during the development process. This is why an editable and shareable PowerPoint roadmap is ideal for incorporating changes in real-time and bringing all stakeholders up to date.
The product roadmap's diverse levels of detail
The product roadmap is different from a project plan. It focuses more on the big picture, on visions and themes, instead of getting lost in the details. This creates an excellent overview. Not everyone involved in the product development process needs to have access to the same product roadmap. For example, existing customers need to be given more detailed insight than potential customers. The different versions in the Product Roadmap PowerPoint template facilitate this – you can select the right slide depending on the level of detail you want to include.


You can use Gantt chart-style designs to visualize concurrent processes within a product's development. Sprint models present time-boxing processes. The quarterly overview or the half-yearly overview by months can be used to cover a longer period.
With the Product Roadmap PowerPoint template, you can
always present the current status of product development to your business partners or customers
select the appropriate version for your process from different design options
use agile presentation methods, such as Gantt diagrams and sprint processes (Scrum)
This PowerPoint template includes:
32 different product roadmaps
Strategy roadmap template
Product roadmap template
Product development roadmap template
Product launch plan template
Quarterly release plan roadmap template
Release product roadmap template