Create PowerPoint Posters: 4 Pro Tips for University Posters, Corporate Advertising, etc.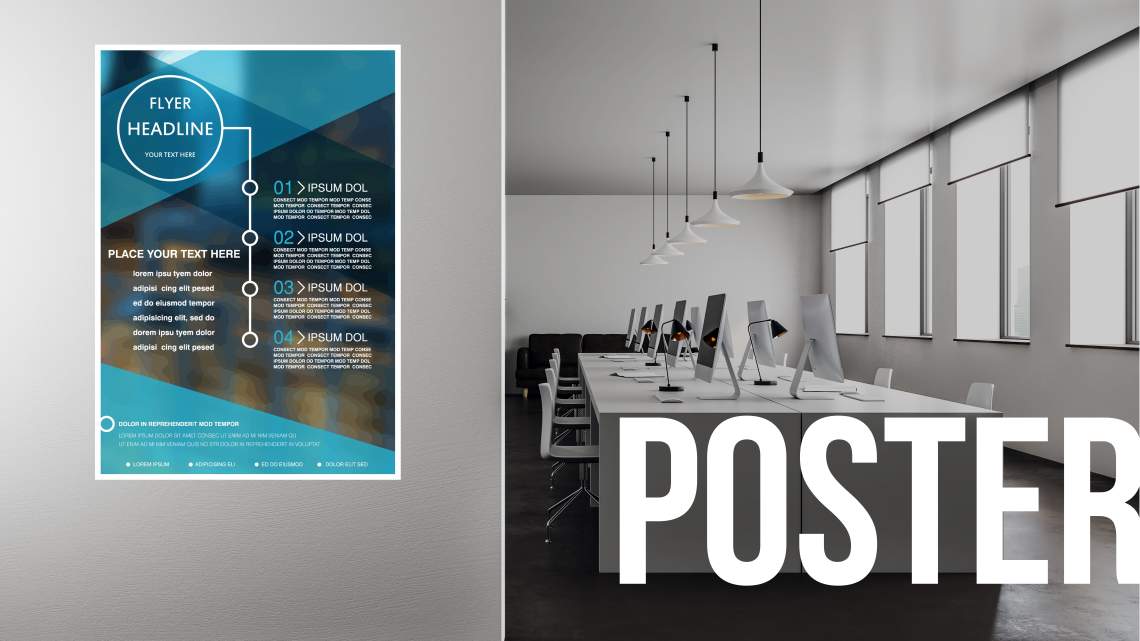 Posters and billboards fill our everyday lives: advertising boards, bus stops, pedestrian zones – information is spread or advertisements are made everywhere. To create a convincing and professionally designed poster, certain rules must be followed during the creation process. PowerPoint is the leading software for creating presentations.
However, PowerPoint can do much more than just "present." Among other things, the Microsoft software is also the optimal tool for creating PowerPoint posters or signage, including for universities. Here, we show you how to do it.
Creating PowerPoint Posters: Defining the Size
Often, it is difficult to imagine digital representations in their physical printed form. Knowing the actual available space can be helpful to avoid unpleasant scaling errors or distorted proportions on the final poster. PowerPoint provides the option to set the dimensions of the poster in advance.
Here's how you define the page size in PowerPoint: Open a PowerPoint project and go to the "Design" tab at the top of the screen. On the right-hand side, you will find the "Slide Size" option. Here, you can set a "Custom Slide Size…":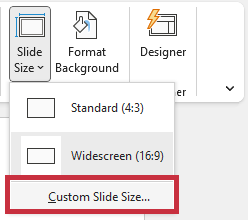 Here, you can define the height, width, and orientation of the poster with millimeter precision. We have provided you with a practical list of the most common paper sizes:
Once you have set the format, you can design the PowerPoint poster as usual with text boxes, images, or graphs.
4 Pro Tips: Creating a Professional Poster in PowerPoint
To make your PowerPoint poster more convincing, you need to understand the poster medium properly. It is neither a handout littered with information nor a presentation that is verbally supported. A poster must be understandable on its own and be professionally persuasive. This is how you succeed best:
Slogans, graphics, and short texts
Make your poster eye-catching, concise, and to the point. Often, posters need to be quickly comprehended and understood within a few seconds as people pass by. Even in the case of a poster presentation at the university, the information should be understandable without a verbal presentation.
Therefore, it is important to get to the point quickly. Formulate a clear statement, a call-to-action, or your (company's) slogan. Alternatively, you can replace your texts with visually powerful images or graphics, or combine them together.
2.    Consider the target audience and environment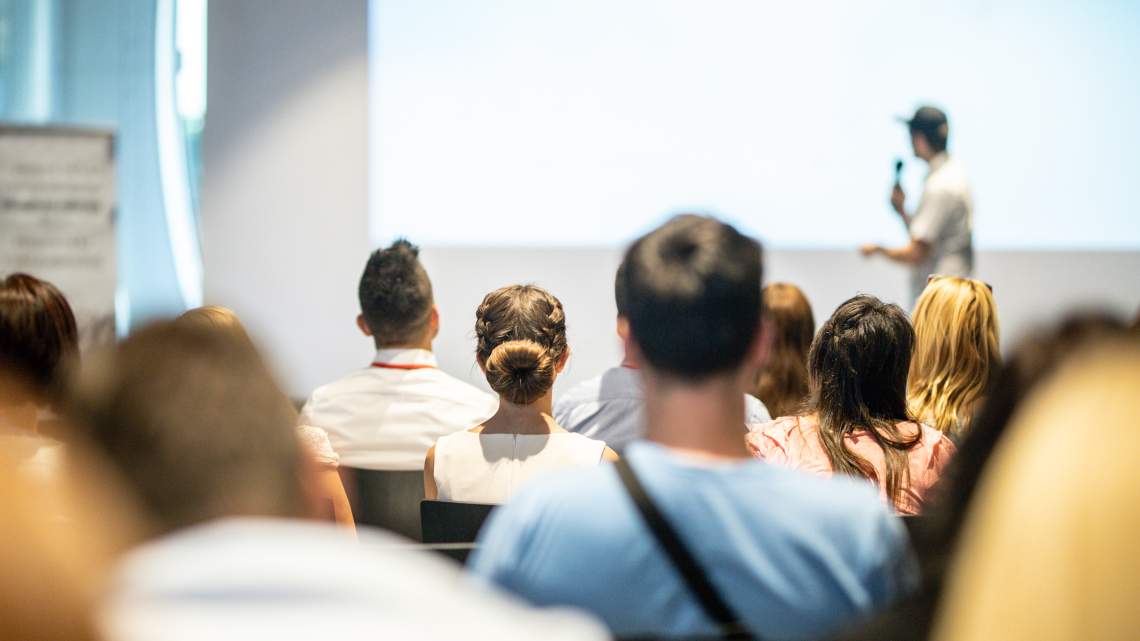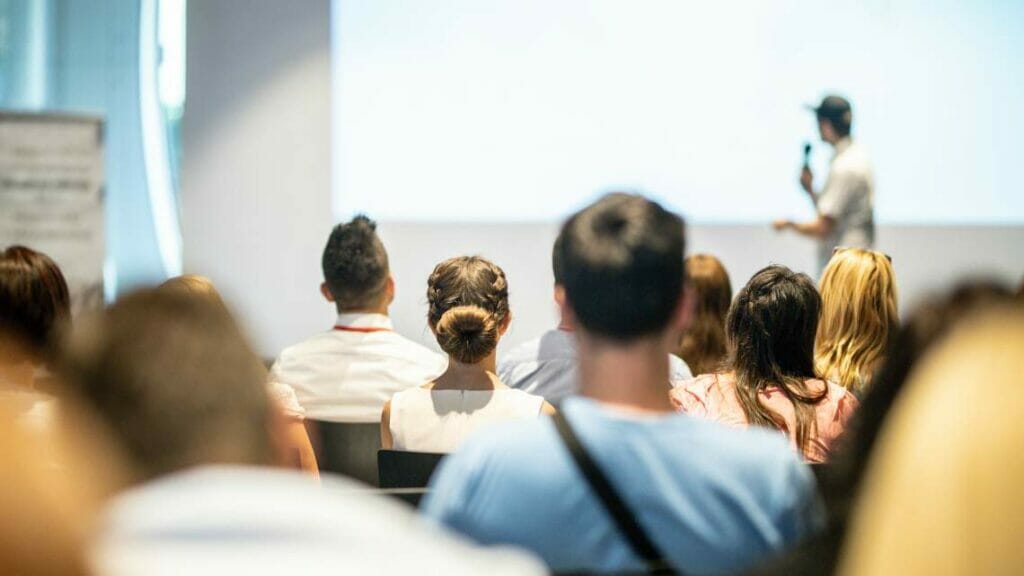 Even before creating your poster, it's important to develop a concept to guide you. In this phase, two questions are particularly important: Where will the poster be displayed, and who is the target audience?
If you are giving a poster presentation at the university, you usually know your audience. Cater to their needs and design your PowerPoint poster to explain your topic in a clear and interesting way.
If your PowerPoint poster will be displayed as an advertisement at a bus stop, potential readers generally have more time to read detailed texts compared to passersby. It's also important to consider whose interest you want to capture with the poster. You know your customers and target audience best and should align with their specific needs as much as possible.
3. Creating the poster: Meaningful scaling
The size proportions of titles, logos, and informative texts should be coordinated not only with the overall size of the PowerPoint poster but also with each other. In general, the more important the element, the more space it should be given on the poster.
In addition to keywords and slogans, logos are particularly important elements. They represent the author of the poster and serve as a recognition feature. Therefore, logos should never be too small or inconspicuously placed. For more information on logo placement, you can refer here. In the case of a university presentation, be sure to include your basic information (name, seminar, etc.). You can read more about it here.
Avoid overcrowding your poster unnecessarily. In general, less is more. Use different font sizes to quickly highlight important words. Additionally, opt for a less decorative and easily readable font. You can find information on choosing the right font here.
4. Professional color scheme
Choose a specific main color, a color palette, or a handful of well-coordinated colors that you want to use to design your poster. If applicable, you can use your company's colors or adjust the color scheme to match the content or intention of the poster.
For example, if you are advertising agricultural farms, sustainable energy, or attractive hiking routes, you could use predominantly nature-representing shades of green and yellow. In the case of a university presentation, align the color scheme with your topic or opt for less vibrant colors that allow the content to take center stage.
To highlight keywords, logos, or other prominent elements on your poster, use high-contrast combinations. For example, if you have a yellow background color, you could use contrasting shades of blue for titles and texts. The higher the contrast, the stronger the focus on the highlighted element.
Save and print PowerPoint posters correctly
To preserve all the size ratios and fonts of your poster, you should create a PDF file. This ensures that your PowerPoint poster will look the same on any PC, including the one used by the printing company to bring your poster idea to life. To do this, click on the "File" tab, then select "Export" and complete the process by clicking on the "Create PDF/XPS Document" button.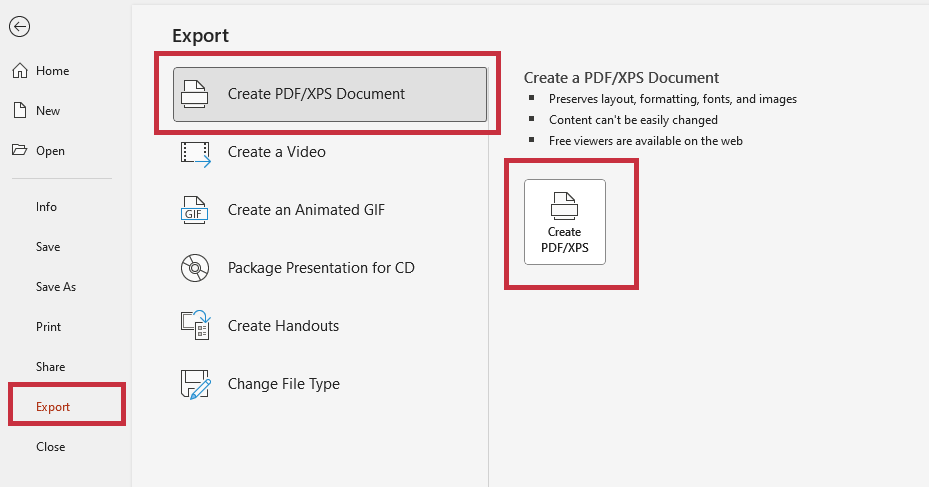 Tip: You can also print your PowerPoint posters at home using a small trick. When saving as a PDF, there is an option to print posters in separate sections. You can then print these sections, align them together, and recreate the complete image. To print the PDF, open it, click on the "Print" option, and select the "Poster" property. This will divide your poster into multiple A4 pages.
Conclusion: Create PowerPoint posters quickly and easily!
With the ability to resize, PowerPoint allows you to create your poster quickly and easily. Regardless of the purpose of your PowerPoint poster, you can apply our tips and create an eye-catching poster. Start today!
If you need help designing your own poster, don't hesitate to contact us. With years of experience as a PowerPoint agency, we can assist you with any issues related to PowerPoint and the act of presenting itself. Feel free to reach out to us via email at [email protected]!
You may also be interested in these articles: