Infographics for Your Content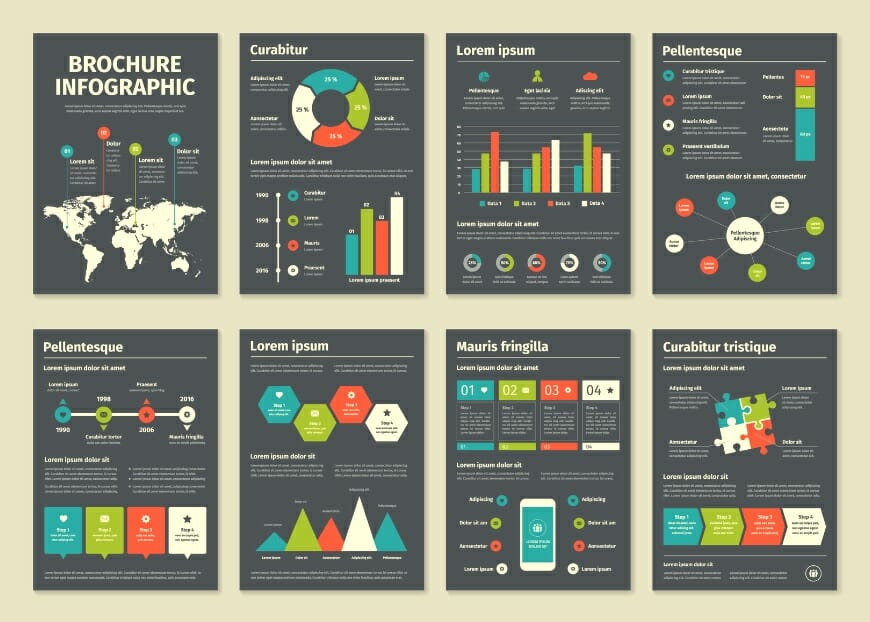 Are you preparing a presentation on a complex issue? Do you need to present a ton of dry facts and figures to your colleagues? Then try presenting your content with infographics; an attractive way to present and share data. Read on for insights on different infographic options.
Infographics – A Real Eye-Catcher
Presentations with a lot of content can quickly overwhelm the audience. The flood of complex data and figures by no means boosts the already short attention span of your listeners. In order to grab your audience's attention and keep it, you need to present your data in a way that makes them sit up and take notice.
The simple solution? Infographics! It's a popular method for visually displaying complex information, relationships and processes in a simple and clear way. Even the most tedious data material can be shown with original illustrative graphics and be memorably conveyed.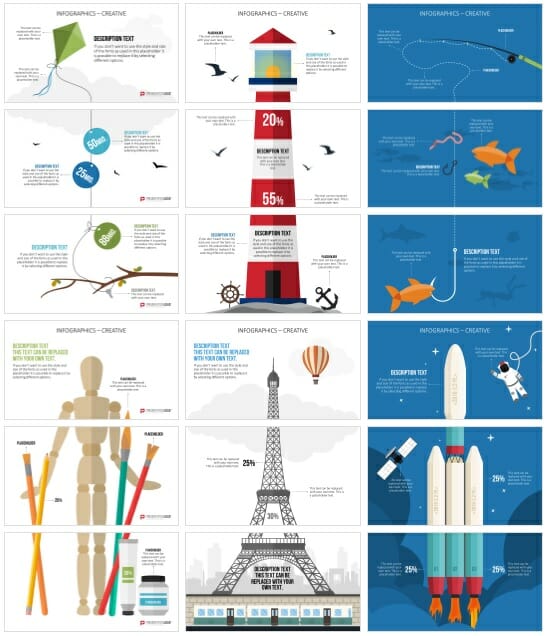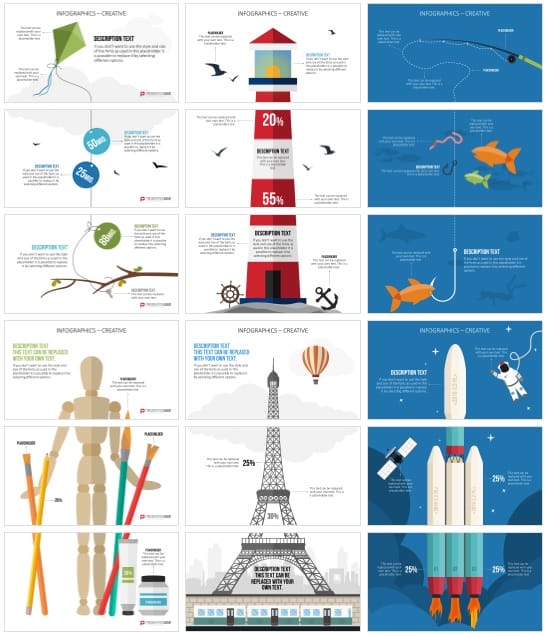 Designing the Perfect Infographic
To ensure that your infographic looks professional and fits the context of your presentation, we recommend a few different options.
If you already have a rough idea of how you want your infographic to look, why not browse through our templates and see if there is a match. You may just need to insert your content. Whether you decide to use a template or not, checking out our collection will surely give you inspiration for your own material.
Should none of our existing templates have a motif that fits your concept, or you're not sure which design is best, let our professional designers help you. Together we can create fitting content for your project or upon request, we can design the perfect infographic just for you.
Decide for yourself whether our templates or design service is the right fit for your project. At PresentationLoad, we are happy to help you create the perfect infographic.