Manage Your PowerPoint Templates and Slides Using Slide Library on SharePoint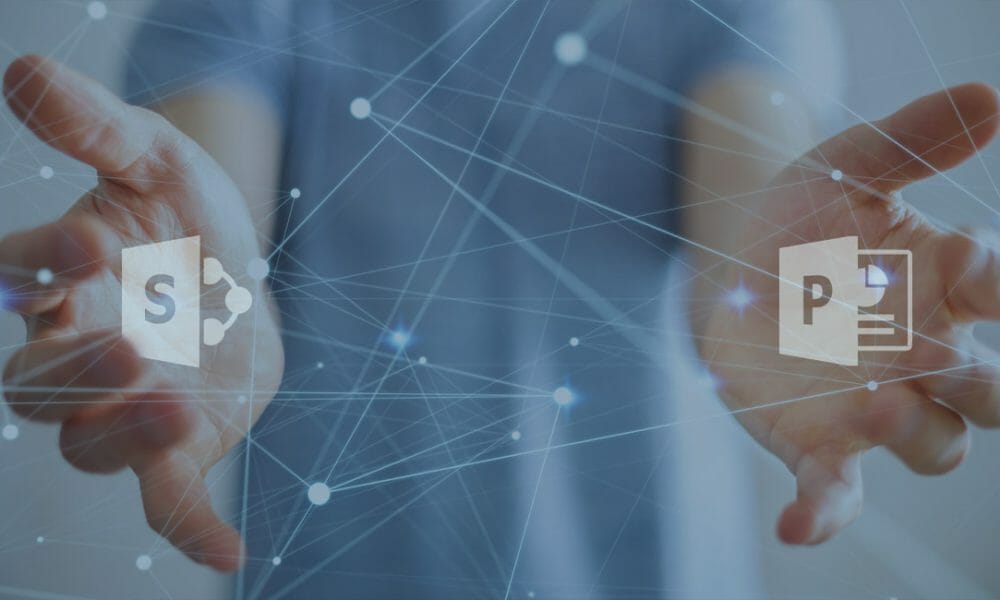 In large companies, using a central storage system to coordinate and share content is a necessity.
A Slide Library allows you to manage your templates on a SharePoint server which is installed on your company's IT infrastructure. External access is usually via a virtual private network (VPN).
You can open a Slide Library under New Slide > Reuse Slides. From there, you can insert slides into your presentation. If you have Contribute or Edit permissions, you can revise existing templates and slides in the Slide Library. These changes are applied to all saved versions which can then be accessed by your colleagues.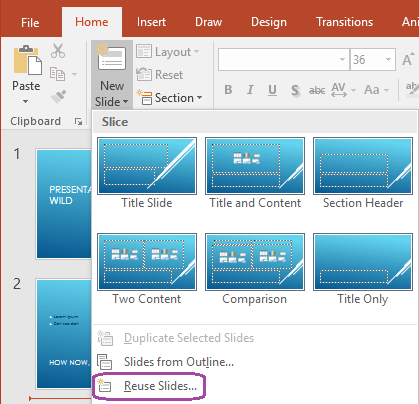 Add a Slide from the Slide Library
Go to the Slides group on the Home
Under New Slide, click Reuse Slides.
Select Open Slide Library and open the desired Slide Library.
Select the slides you want to add from the All Slides
A Slide Library must be set up on a SharePoint server. To install it, you must have Design permissions.