Marketing Plan: Get a Business Attitude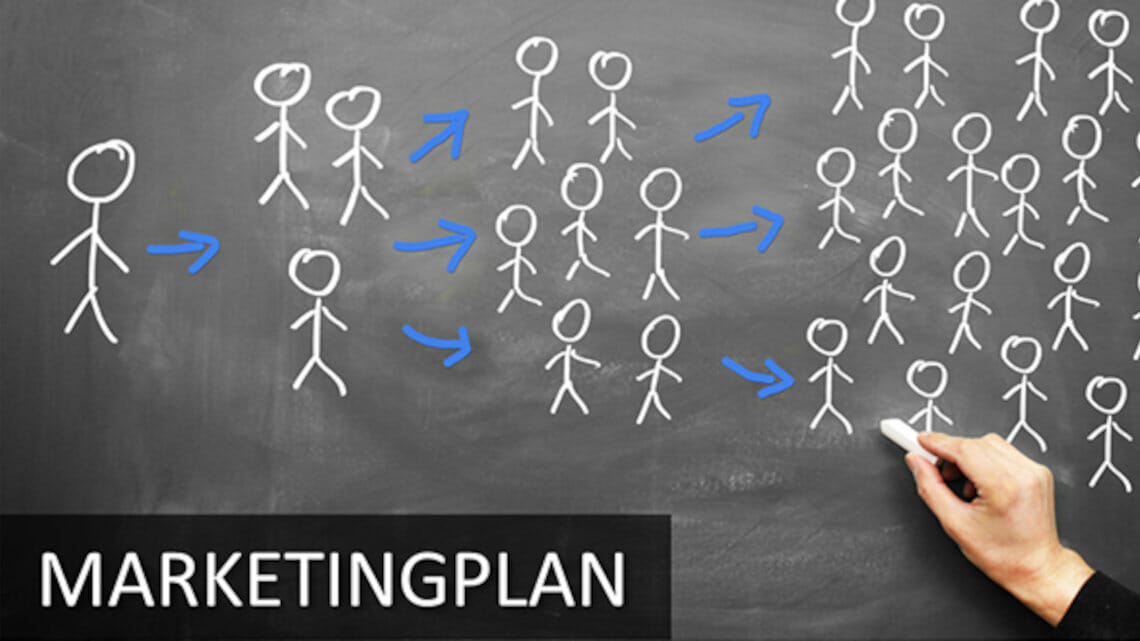 Every company is dependent on effective marketing measures. Well thought-through strategies can help catapult a business quickly in the minds of the consumer. Especially for small and medium-sized firms a detailed marketing plan is essential. Just as important as the marketing plan itself, however, is the well-planned implementation of such. If only a few small parts of a strategy are implemented, sales may stay the same and no positive results can be measured. Thus it is important to not only have a well-structured marketing plan, but also a systematic plan of its implementation.
When creating a marketing plan, the structure is essential – here we have listed five chapters a good plan should consist of:
Analysis
Goal definition
Strategies
Budget calculations
Efficiency control
During the elaboration of your personal plan, try to keep these 5 points in mind and work them into your plan.
The Marketing Plan – Step by Step
1. Analysis
Starting off, thoroughly analyze the market, market competition mechanisms and your customers to get an idea of potential sales possibilities and your competition. When looking at your customers, make sure to define various types of target groups. When looking at the competition, get the most information you can on other companies' market shares and their strengths & weaknesses. Do not forget to do the same for your own company and compare the results.
2. Goal Definition
After having analyzed the status quo of your company's market position you can base your goals on these results. Goals could be for example customer acquisition, increase in turnover or market share. Try to formulate your goals as precisely as possible and directly plan for the next three to five years. This way you create a time frame in which the implementation of short- and long term goals can be achieved.
3. Strategies
Adjust your strategies according to marketing instruments. Focus on the fields which are the most important to your company. If, for example, you want to target customer acquisition foremost, you can orient your goals towards those marketing measures which directly affect the customer. Try to plan all the measures such as sponsoring, PR, advertisement and social media marketing in line with marketing instruments (price, product, communication, distribution).
4. Budget Calculation
Naturally the implementation of the strategies has to be adapted to your company's budgetary possibilities. Thus determine a total amount which you may use for marketing measures. When calculating, do not only include the costs of the measure itself, but also of the manpower and material needed. Always keep an eye on the operating and fixed costs, so that you can adjust your plan should it be needed.
5. Efficiency Control
Regularly check the efficiency and progression of your marketing activities so that you can balance possible unprofitable investments / measures on short notice and adjust the budget accordingly. Additionally it is wise to take your customers reactions towards your products and marketing measures into consideration and adapt: start additional well-running measures or pause ineffective ones, so that you can effectively manage your spending and campaigns. Always include employees in your efficiency control and look for customer service optimization as well.
You want to save time and trouble with the creation of your marketing plan?
Use the advantages a pre-designed marketing plan for PowerPoint has to offer – by directly downloading the slides, adding your text and present a professional plan in no time!
Click here to get the PowerPoint templates