On the Road to Success with PowerPoint Roadmap Templates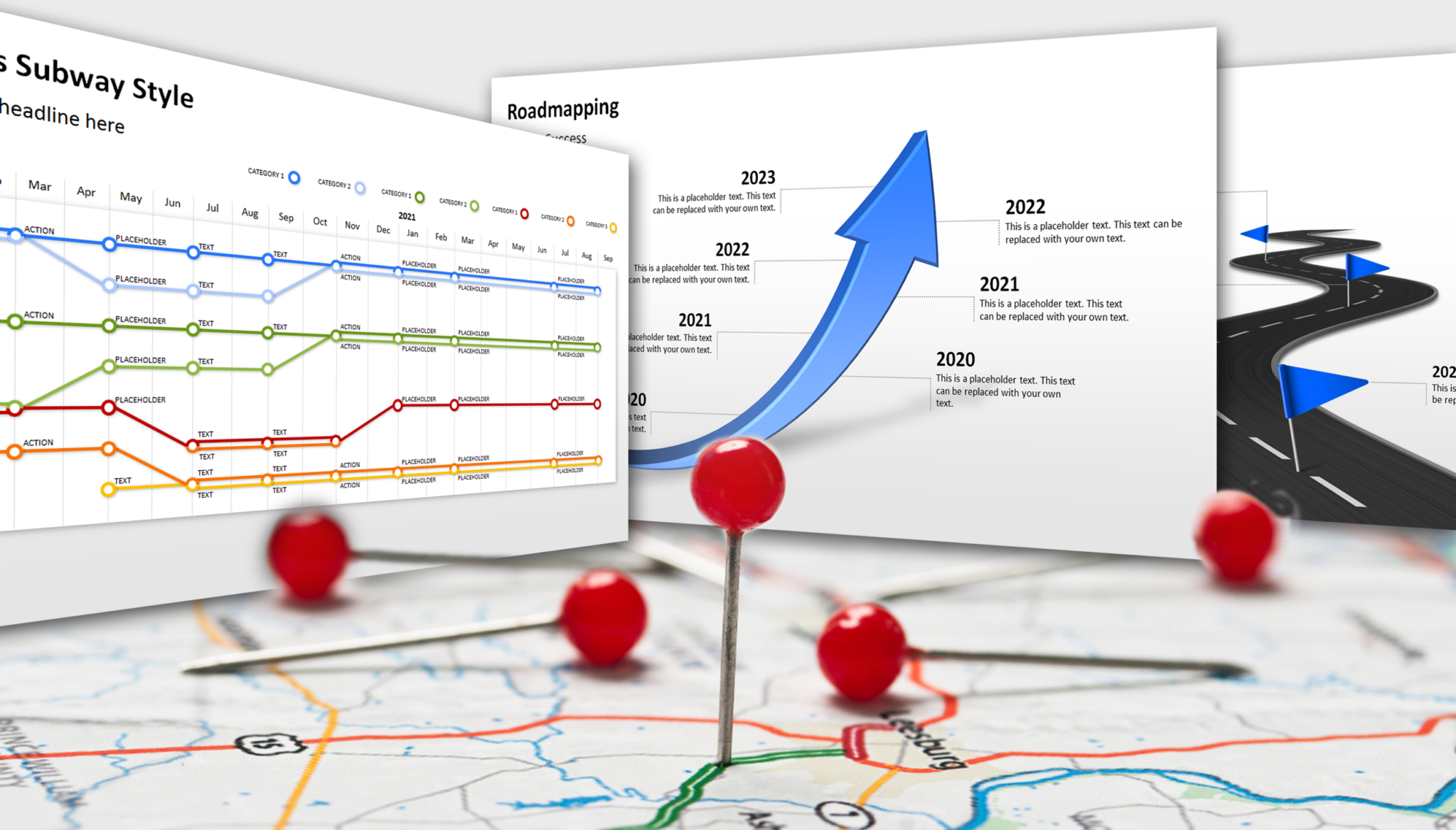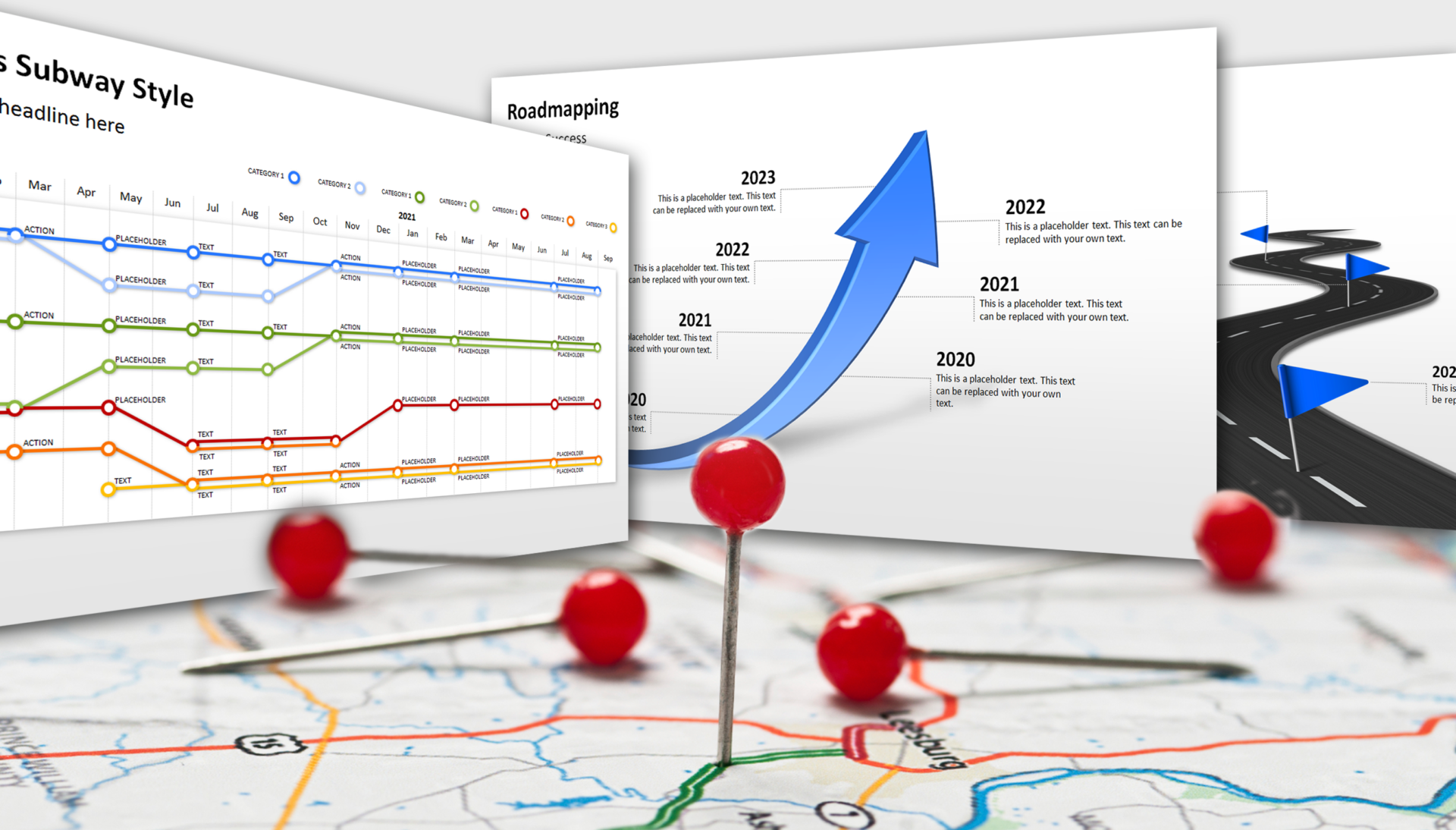 When you think of a road map, don't you think of vacation time, trips with your family, searching the holiday apartment as well as adventurous trips into the unknown?
Road maps give us this special sense of security of knowing our destination. This is the principle behind road maps in business presentations. They are illustrated systems to display business strategies and project plans – with a touch of adventure and spirit of optimism.
Adventure meets Security
Most people have something in common: They like traveling and leaving trodden paths to discover new opportunities. The whole human history is marked by progress. And don't you want the same, no matter if you are running a small business or a big enterprise?
Everybody wants to increase success to enjoy financial security and high reputation. These are the goals. But to achieve wealth and high reputation sometimes we need to take up new plans or even an adventure. Start you individual project plan today and focus on new goals with your company.


Focus on Goals
After having developed your strategies and you know where the road is heading, you should present them in front of employees, investors, or other fellow travelers. To convince them your presentation needs to be an absolute eye catcher. Therefore the visual design is an important part. Focus on graphics that clearly illustrate your message by using entertaining elements.
To simplify the creation of your PowerPoint presentation our designers developed a collection of templates specially designed for the use of road maps: This sets contains a large variety of symbolic motives like arrows, streets, lines, city maps, timelines, as well as road map templates in subway style like it is used in public transport. By using these high-quality slides you will be free to just let your creativity flow and communicate your visions, goal settings and strategies on a completely new level.
images: PresentationLoad