Developing Successful Products with Scrum!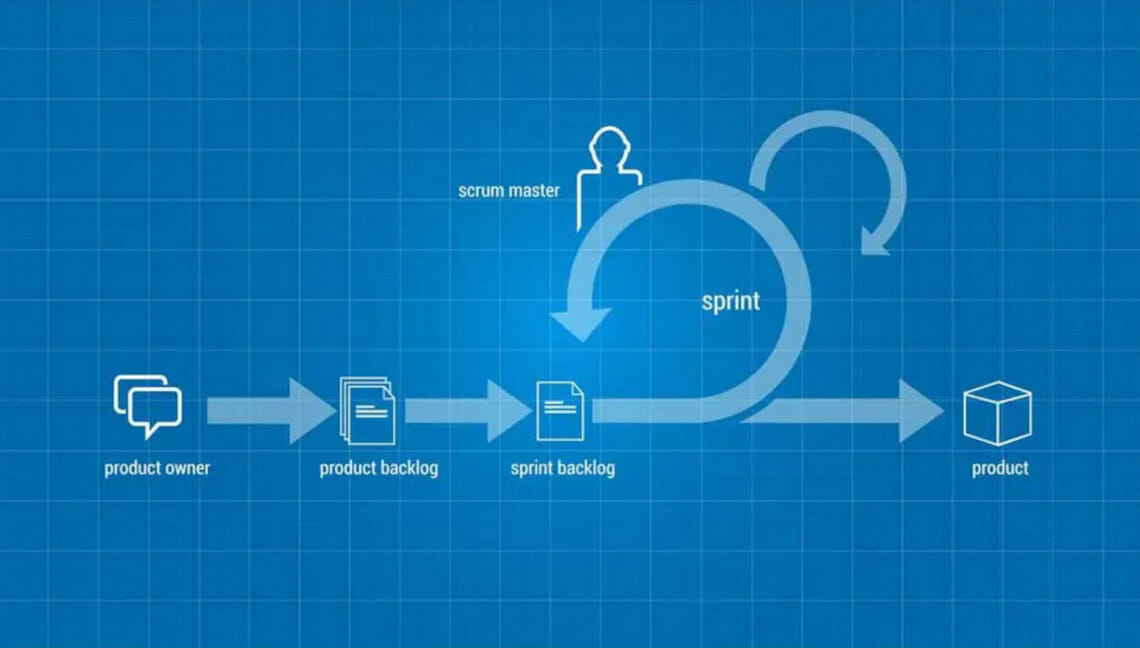 Scrum is a significant element of agile project management. Initially developed by Ken Schwaber and Jeff Sutherland, Scrum is now a valuable tool in tackling complex tasks.
Although Scrum is fundamentally easy to understand, it can be challenging to implement and apply in practice. That's why in this article, we have compiled the key rules and process and explain the different Scrum principles to you.
Scrum – What does the term mean?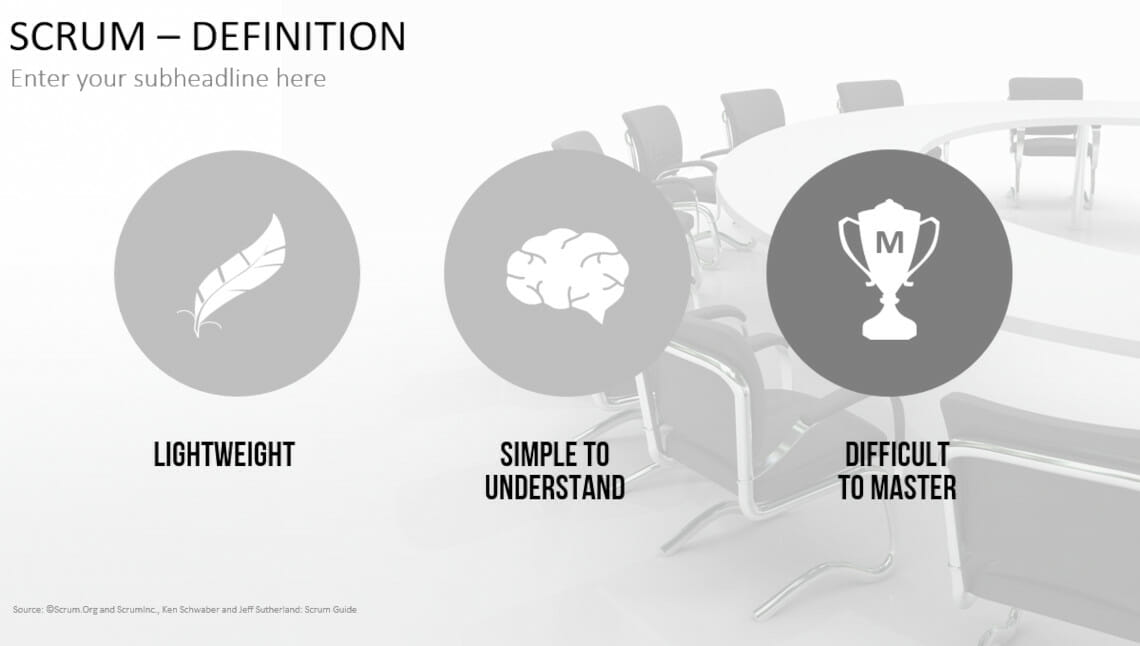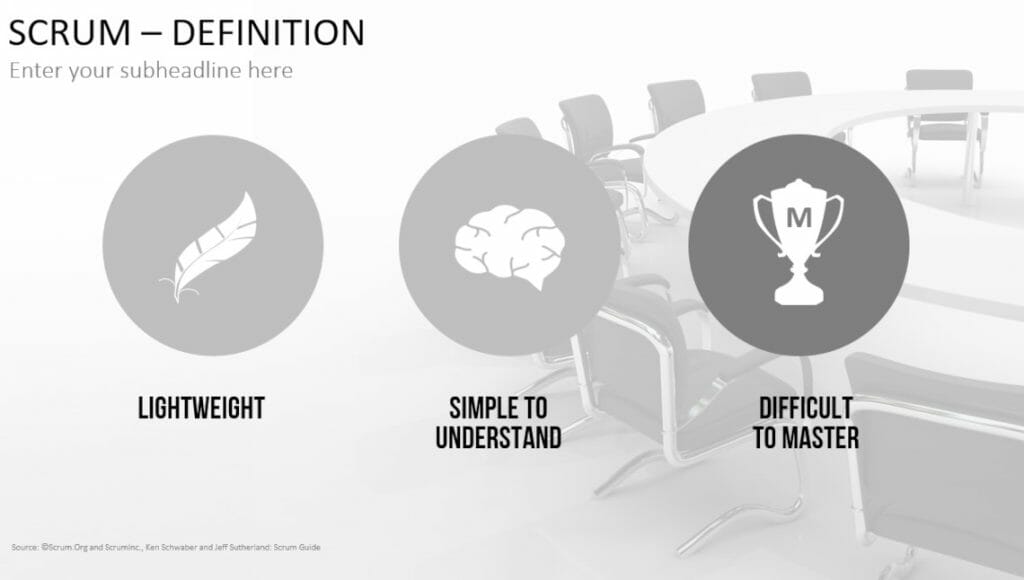 Originally derived from rugby, the term "Scrum" refers to an "organized scrimmage." In both rugby and business, the team must collaborate efficiently to achieve the goal. At the same time, in rugby, it is crucial to be flexible and react quickly to changes in the game.
This flexibility is equally important in project management and an essential component of the Scrum methodology.
The Scrum Principles
The principles we present in this paragraph form the foundation that enables working with Scrum. It is important for you to understand and appreciate these principles.
#1: Transparency: Working with Scrum, and agile work in general, requires that goals, pending tasks, and decisions are openly accessible and known. This applies to stakeholders as well as all other participants.
#2: Vision: Each Scrum team should follow a long-term goal that serves as an overarching point of reference.
#3: Value orientation: The results of working with Scrum are measured by the value achieved for customers and the company.
#4: Autonomy: The Scrum team works autonomously and can self-organize and self-govern.
#5: Feedback: Both customers and users, as well as stakeholders, should be involved in the process and contribute feedback and suggestions for continuous improvement of the process.
The Scrum Team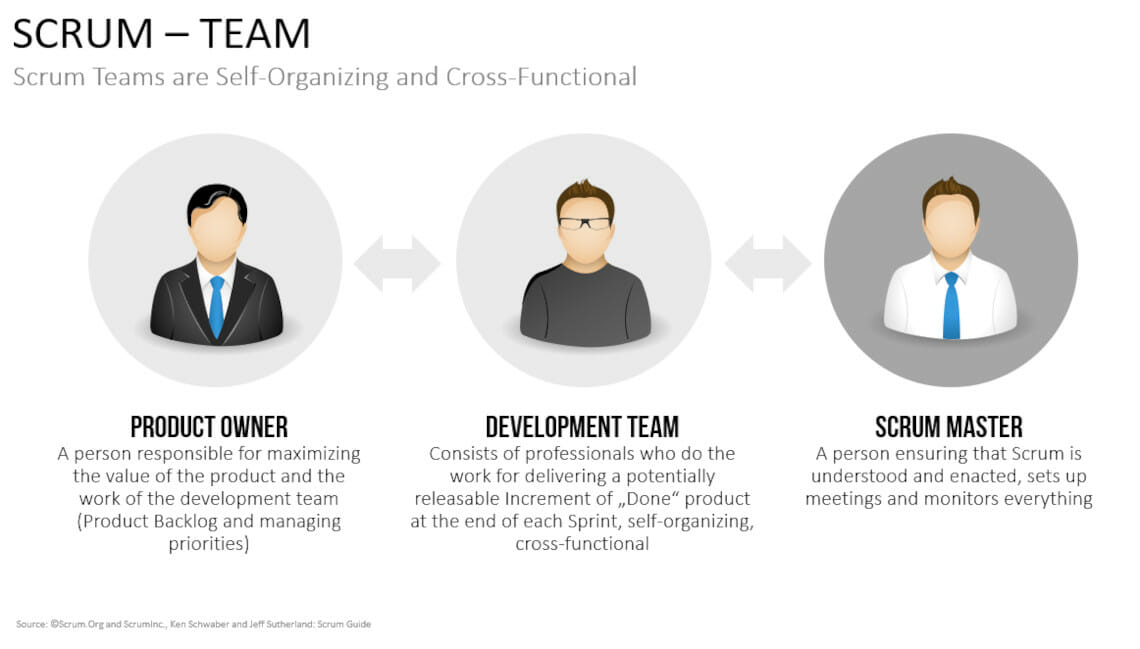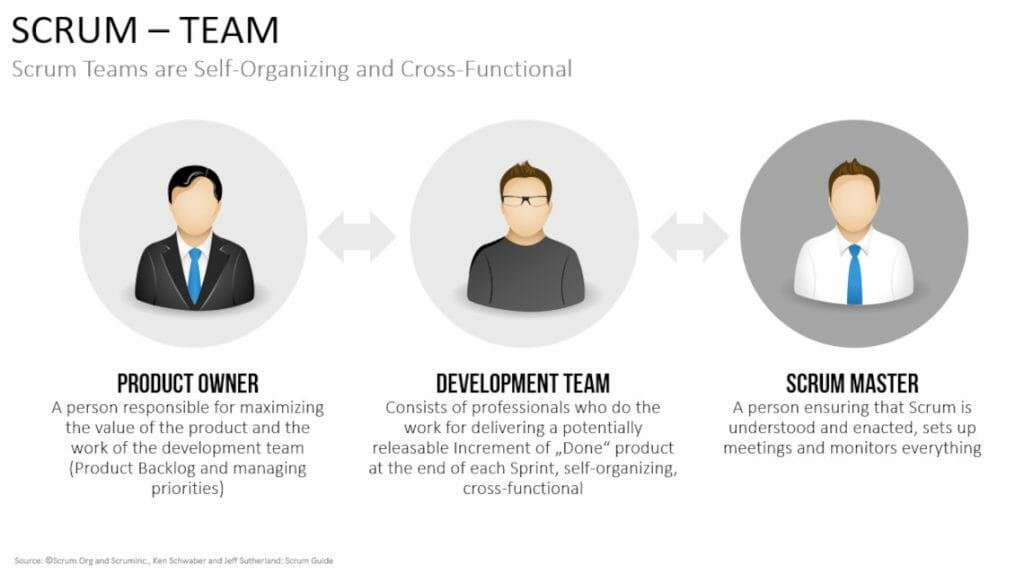 The Scrum team consists of different members who work in a self-organized manner and are not dependent on a project manager.
Typically, this team consists of a Product Owner, Development Team, and Scrum Master.
Product Owner: The Product Owner acts as a key figure in the team and has a clear vision of the goal. Using the Product Backlog, they convey this vision to the development team. The Product Backlog is a list of all the features, requirements, bug fixes, and enhancements of the product that are addressed in Scrum.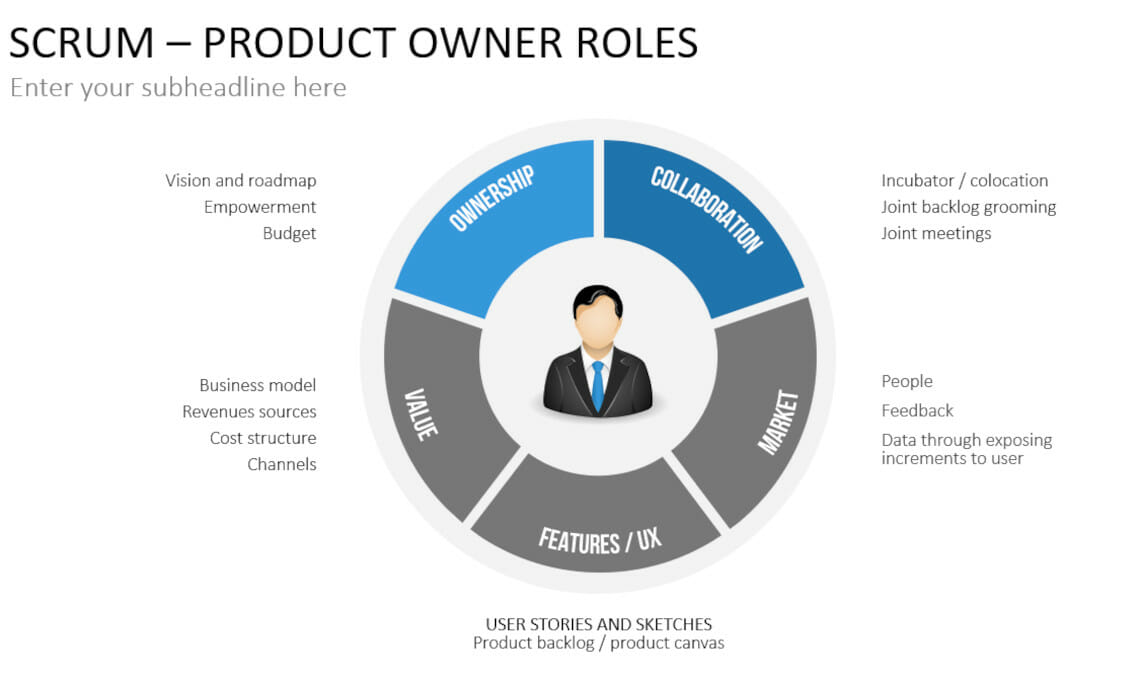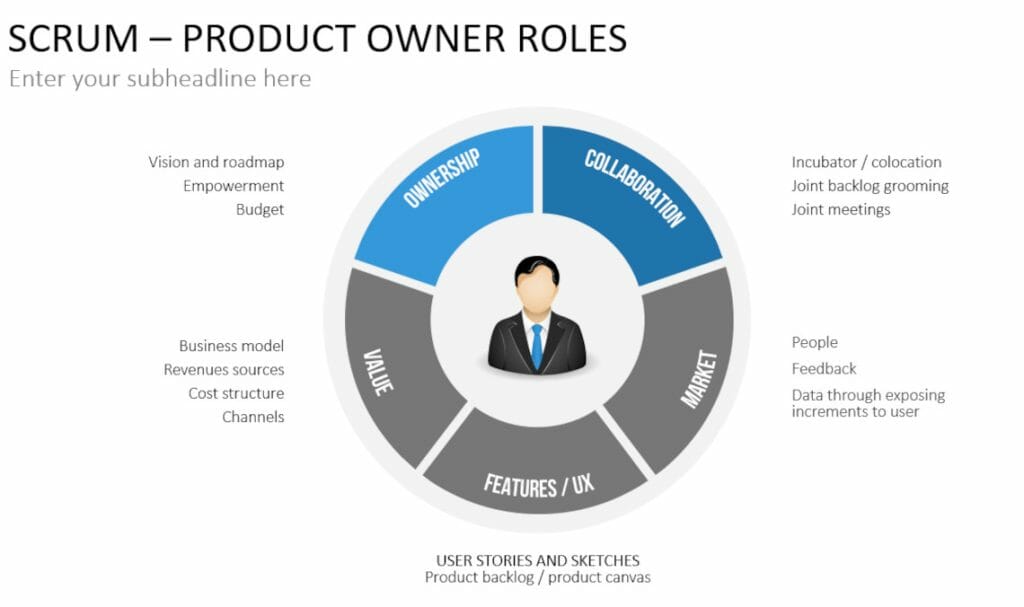 Additionally, the Product Owner maintains regular communication with product users and customers. This facilitates better understanding of wishes and needs. Overall, the role of the Product Owner is to maximize the value of the product or project.
Development Team: The Development Team consists of experts and skilled professionals who use their abilities to accomplish the defined goal. Composed of a maximum of three to nine members, the Development Team delivers the increments.
The team is responsible for completing the tasks included in a sprint. We will explain what a Scrum sprint is and why it is essential further in the article.
Scrum Master: This individual is responsible for introducing Scrum rules, ensuring compliance, and thereby ensuring the success of Scrum. Consequently, this role can also be referred to as a coach for the Development Team and Product Owner. For these reasons, the Scrum Master and Development Team work closely together.
The Scrum Sprint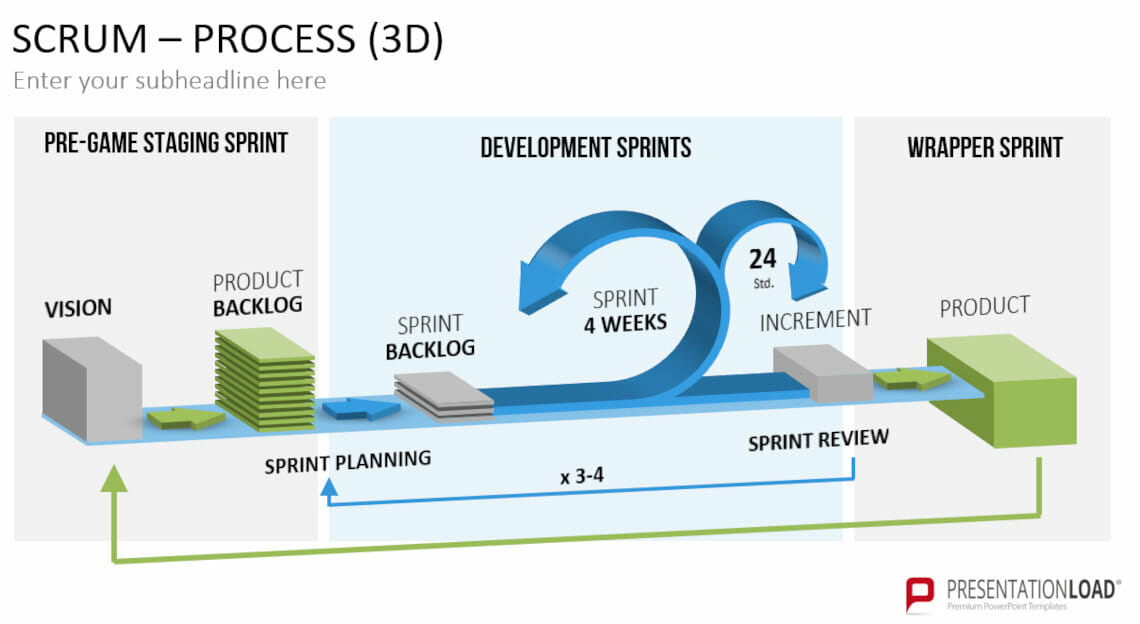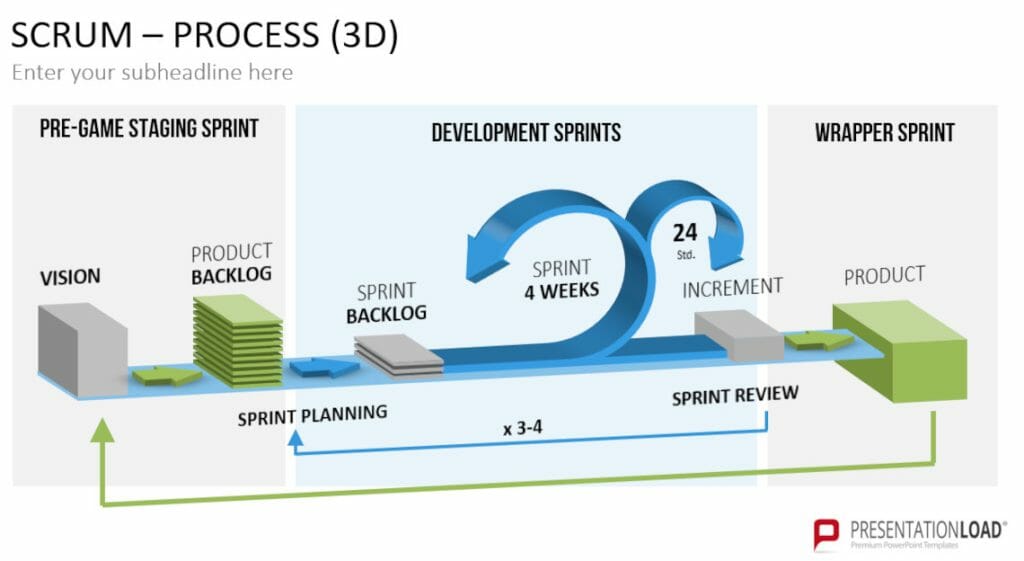 The Scrum process is built on a Scrum sprint, which is implemented within a predetermined time frame. The goal of such a Scrum sprint is to develop a finished increment, also known as a product increment. Therefore, the goal should be achieved by the end of the predetermined time.
The Sprint Backlog, the plan for the sprint, must be carefully planned in advance, and all task areas and requirements must be clear. The plan is created by the entire team, which means transparency is crucial during Scrum.
When a sprint takes place, it is important to hold daily scrums, where the current status is discussed.
After the completion of a sprint, a Sprint Review takes place initially. During this review, the results of the sprint are evaluated, enabling the next sprint to start with optimized measures.
This process is repeated until the product development is fully completed. Each sprint has the same duration.
In our Scrum Management Toolbox, you will find templates, definitions, and tools to successfully plan and execute Scrum processes.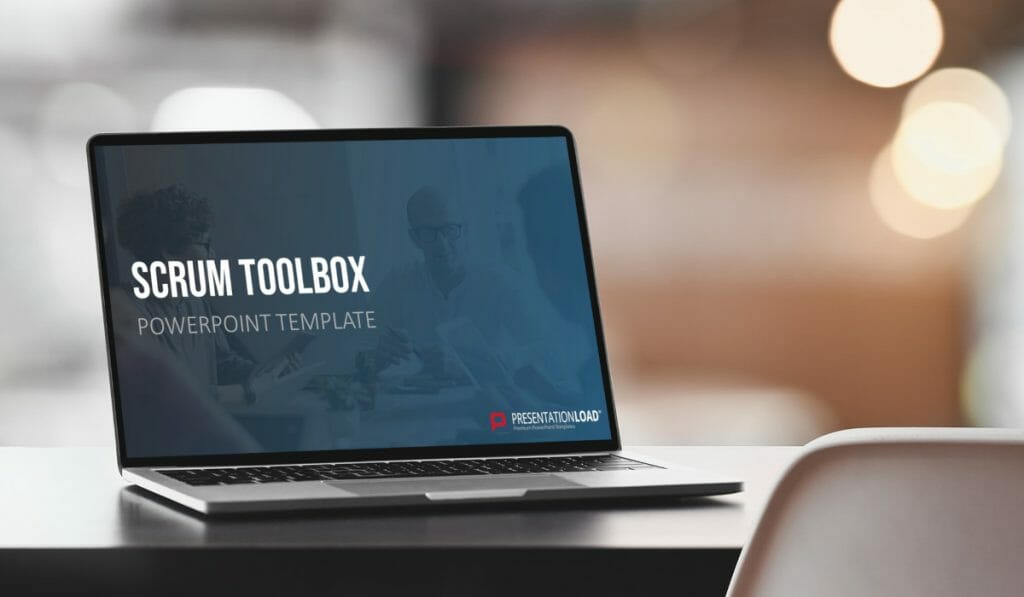 Advantages and Disadvantages of Scrum
Scrum brings numerous advantages and is a suitable method for many processes. However, there are also a few disadvantages that we would like to present to you, along with the benefits.
Advantages:
#1: Short communication channels
Due to the high transparency and coordination in Scrum processes, communication channels are relatively short. This greatly facilitates the workflow.
#2: Continuous improvement
Since a Scrum sprint is repeated until the final result is satisfactory, the product is continuously improved.
#3: Easy to understand and quick to implement
Scrum can be implemented quickly due to its simplicity and minimal rules. This allows for the timely realization of new increments.
Disadvantages:
#1: Lack of overall overview
Since the entire process consists of multiple sprints, it is challenging to have an overall overview at the beginning of the Scrum process. Elements may change during individual sprints, making it difficult to anticipate them initially.
#2: High coordination effort
While transparency during the Scrum process is important and helpful, it also requires a high coordination effort. This can be time-consuming and cumbersome.
#3: Potential uncertainty due to the absence of hierarchies
Since Scrum does not focus on defining managers or hierarchical positions, there may be some uncertainty regarding task distribution.
Implementing a Scrum process requires a team that can work together professionally and harmoniously. Scrum sprints can strengthen such a team's cohesion and increase the efficiency of employee performance.
Conclusion: High efficiency in working with Scrum
Whether you want to facilitate your work, increase employee performance, or ensure high transparency in project development, all of this is possible with Scrum!
Try our guide and utilize our Scrum Management Toolbox for assistance.
If you're looking for more great design templates for your online presentations, feel free to browse our shop. We have numerous professionally designed templates for various topics! You may also be interested in these articles: