Online Presentations: 3 Ways to Present Live Online in PowerPoint!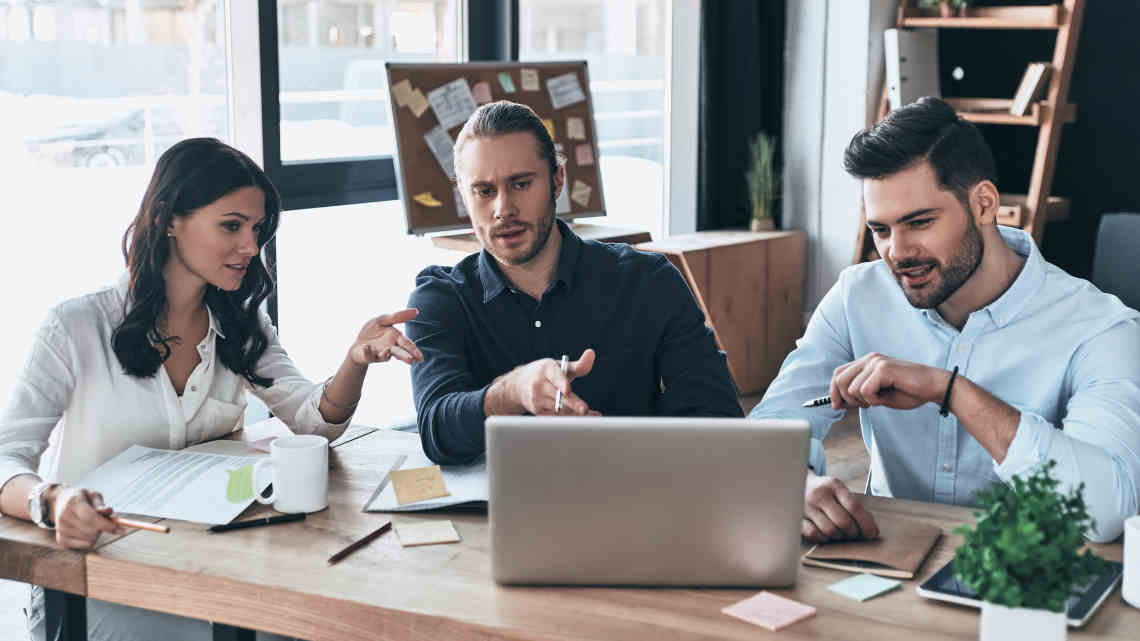 Demand for online presentations, and the programs to deliver them, has increased exponentially, especially in the last couple of years. Whether for business or in educational settings, being able to present well online is crucial in 2023, and will continue to be so for the foreseeable future.
Thanks to modern technologies, we can now present long distance. So you're no longer tied to a meeting room and can reach a much wider audience through the internet. Theoretically, it's possible to work from anywhere and present to anywhere, saving time and costs all round. We'll outline three different ways to deliver your PowerPoint presentations online.
In today's blog post we would like to introduce you to three variants of live streaming PowerPoint presentations.
Online Presentations: An absolute must in 2023
It's not a completely new thing that events and (PowerPoint) presentations are being delivered via video link rather than in person, but the pandemic has hugely accelerated the trend. There are now many online presentation options on the market allowing you to share your presentation live and let your audience actively participate.
Thanks to modern technologies, it is possible to show presentations over long distances. This means you are no longer tied to a meeting room and can reach a wider audience via the Internet. In theory, there is the possibility to work from any place and thus save time and travel.
Nowadays you can broadcast your presentation (live) and let your audience actively participate in the presentation.
We'll show you three ways to present online, highlighting the advantages and disadvantages of each. If you need help creating an online presentation, this blog post can help. Tips for delivering your online presentation can be found here.
Addressing data protection and security concerns
It is important to consider privacy and security issues to ensure the privacy of participants and the security of data. By paying attention to these aspects, the trust of the participants can be gained, and a successful and safe live presentation can be conducted.
Select only reputable providers that offer a secure connection and encryption. Find out about the provider's privacy policy to ensure that no personal data of participants is stored.
Preparation of a PowerPoint presentation for online sharing
To ensure a smooth process when sharing your presentation, you should check your presentation in advance. If possible, view the shared presentation yourself and make sure that all elements are displayed correctly.
Check your notes or comments. Are they sufficient for the presentation or do you need to add more?
Tip: For jumping from slide to slide faster, you should include links or hyperlinks in your presentation in advance. This way, you can jump directly to the corresponding slide if there are any questions.
3 options on how to present your presentation live
Option 1: Online Presentation, option 1: Share as a link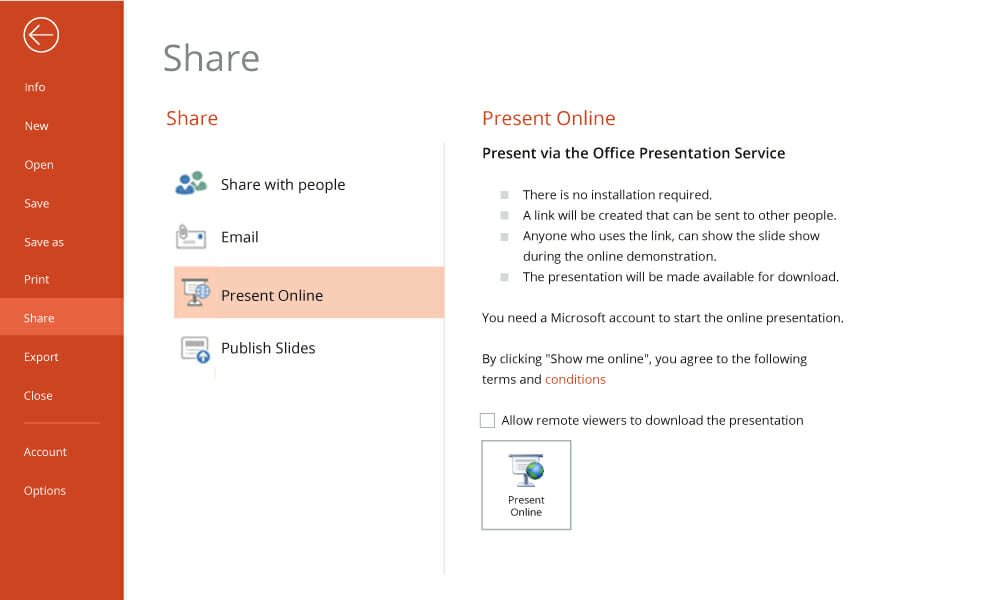 The first way to share your presentation with your audience is really simple: just send a link. This allows you to present to a wide and unlimited audience directly, easily and hassle-free. If you're doing it this way, the more compact and concise you can make your presentation, the better, so as to minimize loading delays. Some features may need to be compromised, however.
Live stream your presentation by clicking the Share option in the File tab, and then clicking Show Online.
This opens a dialog box that displays the custom URL of your presentation.
Simply copy the link and email it to your audience.
When they receive the link, click Start Presentation and you can present to your audience in real time.
When you are done with the presentation, just click End Online Presentation.

Online Presentation, option 2: Office Mix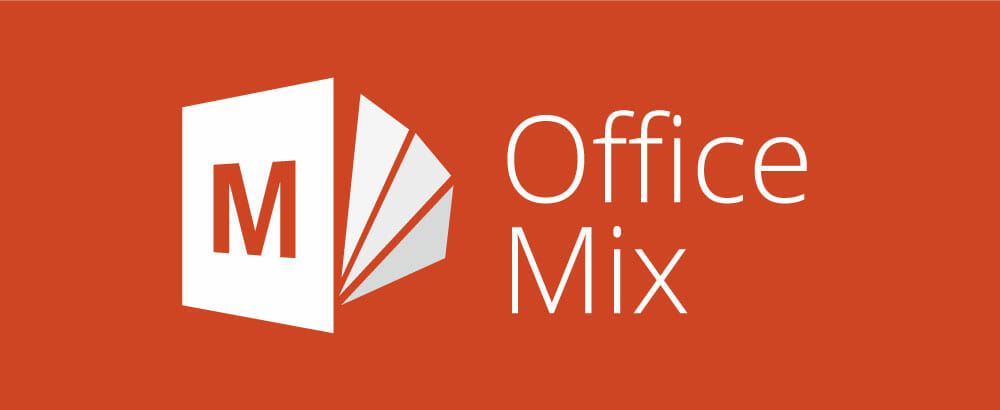 You can use this method if you subscribe to Office 365 or use PowerPoint 2013 and download the free Office Mix add-in. This blog post explains how to download add-ins.
Office Mix is designed to facilitate interaction between different Microsoft Office programs, and offers many features and possibilities.
The advantage of this program is that Office Mix works fluidly with your slide content, allowing you to add audio files, videos, polls and quizzes to your slides and make them more interesting. This is especially useful in an educational environment to track the progress of students outside the classroom. It helps you, as a presenter, to maximize the motivation and engagement of your audience. These features can be found under the Mix tab and Quizzes and Video apps. Office Mix also offers a live feature that allows you to guide viewers through the slides in real time using videos, audio files, and illustrations. Office Mix also has its own website to help users navigate through the handy features and provides several tutorials to help new users get started.

The program just requires an internet connection, and you then share your presentation online with your audience. A major advantage is that the audience can return to the slides after you've finished your online presentation and access them again.

Online Presentation, option 3: Upload to a platform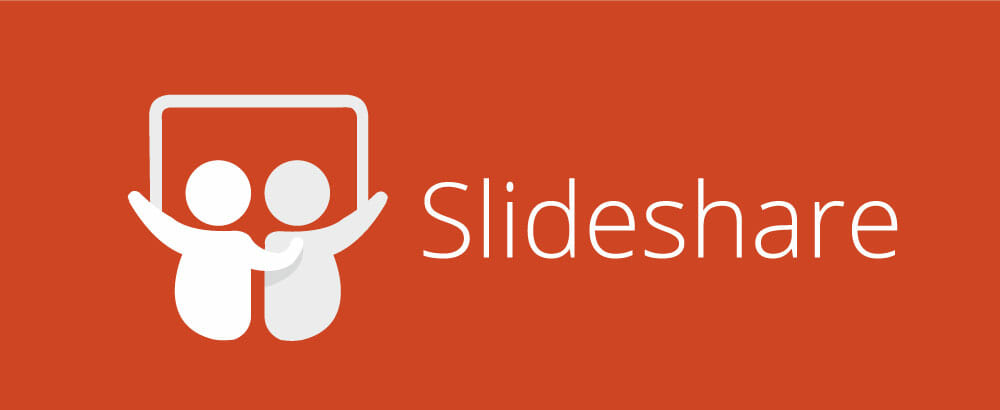 SlideShare is a collection of websites where you can upload, share and archive your online presentation. You can also search and view online presentations yourself using the search box. Similarly, others can find your presentation using keywords. This sounds great, but the platform does not allow you to interact directly with your audience.
If you don't want your presentation to be private, you can share it on all possible channels and gain a wide audience. Do keep in mind that people have to be able to understand your presentation even without your accompanying lecture. As your audience is unable to interact, there is no room for follow-up questions. When creating your online presentation, then, try to create appealing and comprehensive slides in order to keep the audience's attention.
Click here to go to SlideShare.
PowerPoint for the web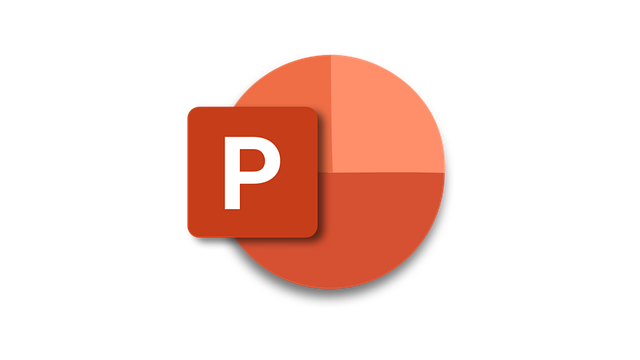 PowerPoint offers a free, pared-down, web version. This lets you create, upload and share your presentations directly. To use the service, you must have a Microsoft account. You can find more information about the platform in this post.
The big advantage of the web version is being able to present online presentations live. To access this, select whether the presentation is publicly accessible or only to be seen by a selected audience (e.g. employees or customers) under Screen Presentation. When you start the broadcast, a link and a QR code are generated that are unique to your online presentation. Participants can then scan the QR code or enter the link in their browser to join the online presentation.
Click here for PowerPoint for the web.
Group-chat software like Skype (for business), Zoom or Microsoft Teams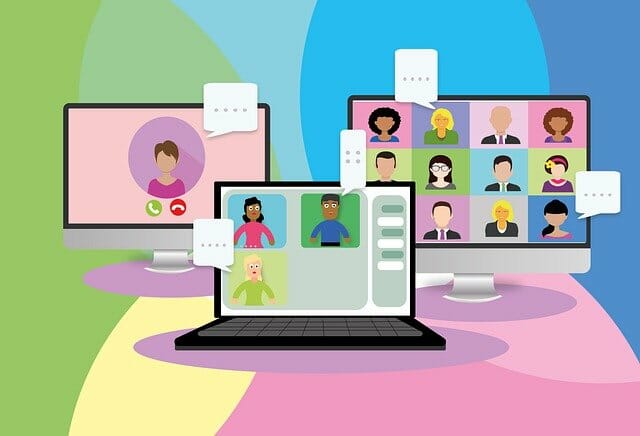 Group-chat software was around long before the pandemic, but is now increasingly relevant. Such software allows you to interact with your audience, broadcast your presentation live, and respond directly to questions.
You can use all three programs for free after registration, then share your presentation with your audience using the Share Screen option. Note that Zoom has a screen sharing time limit in the free version; you can bypass this by upgrading to the paid version.
All three programs allow you to interact directly with your audience and, if you want, to see your audience through the camera option. The options for viewers to raise their hands to ask a question or write a comment in the chat, mean that you can respond directly to questions.
Click here for Skype, here for Zoom and here for Microsoft Teams.
Tip: Skillfully deliver your online lecture
You've created the perfect PowerPoint presentation to share? Great, now consider the next step: the online lecture.
This type of presentation differs in some respects from a presentation with an audience on site. You need to focus even more on keeping the attention of the audience. After all, ending your presentation is just a click away.
You will get many tips & tricks around the online lecture in the article on "Virtual Lectures".
Conclusion: There are so many ways to present well online
Presenting your presentation live online has never been easier. Most of the options available are even free! Do bear in mind, though, that on some of the platforms you can't interact with the audience.
Have a look at the options and choose the one which suits you best.
If you have any questions about online presentations, or indeed about PowerPoint in general, please feel free to contact us on [email protected].
Are you looking for visually supportive and professionally designed slide templates? Feel free to have a look around our store. Here we have numerous slides prepared for you to download on a wide variety of (business) topics. Take a look today! ► To the store
You might also be interested in the following articles: