Prepare for Your Presentation Q&A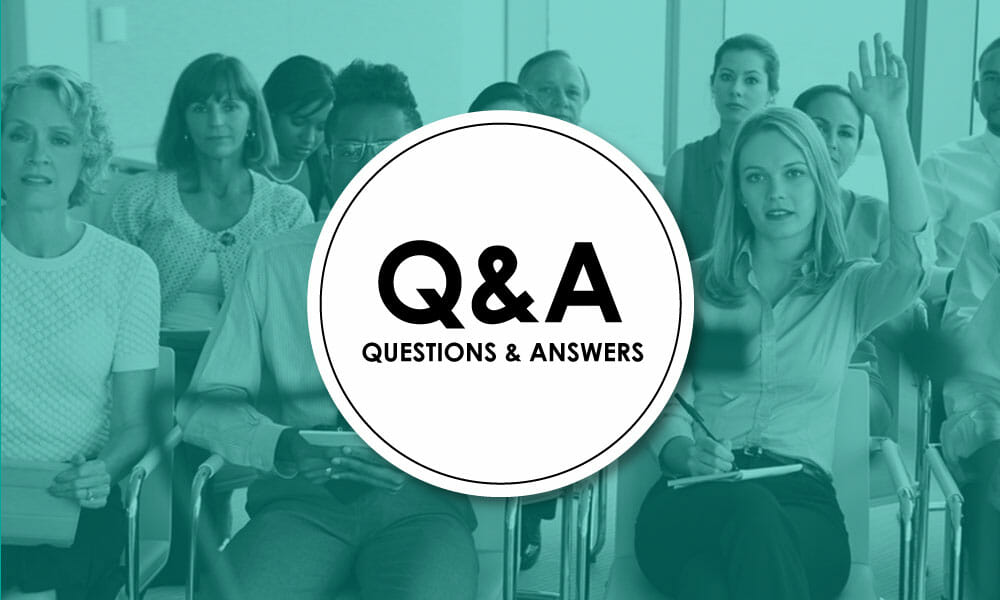 Opening the floor to audience questions is a great way to close out a presentation and offers so many advantages. It gives you the opportunity to make one-on-one contact with your audience, clear up any ambiguities and provide even more in-depth knowledge. In addition, it shows your commitment and your interest in the audience's concerns.
However, Q&As can get out of hand very quickly. Off-topic questions arise, criticism starts to take over and eats up the allotted time. A productive Q&A session requires planning in advance and the ability to think on one's feet. Here are four points to keep in mind when planning your next Q&A session:
React Positively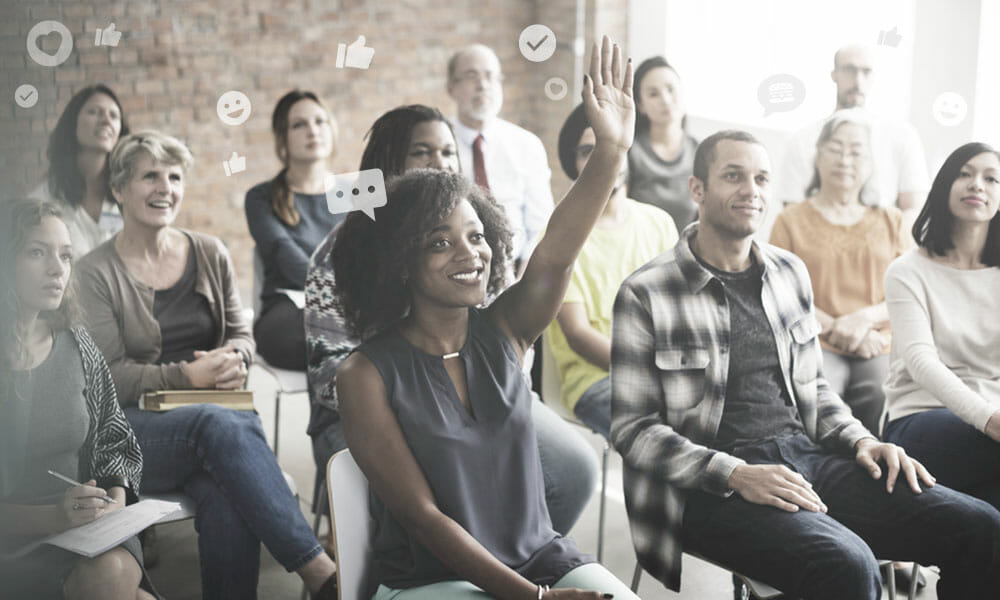 Questions should always be answered positively and graciously. The aim is to create a relaxed atmosphere in which no one is afraid to speak up. A simple "Thank you for your question" or "Thank you, that's an interesting point" lays the perfect foundation for a healthy dialogue.
Recap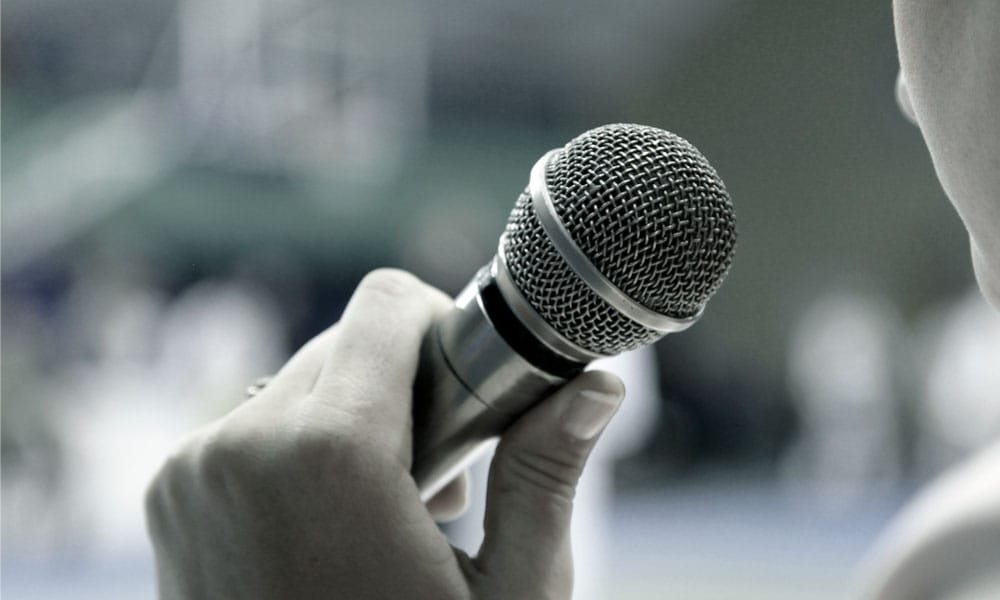 Always remember to repeat each question before you answer. More often than not, a microphone isn't available to the audience so a good part of the room may not have heard the question. This is also a great way to make sure the same question isn't asked more than once.
Answer Thoughtfully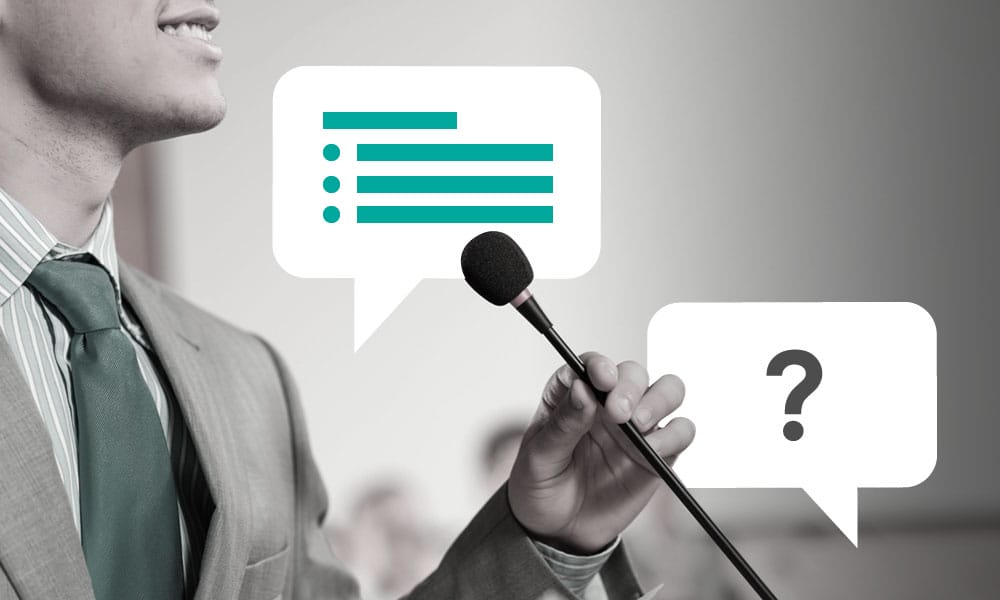 Providing well-thought-out and structured answers is important, even if you need some time to think about it. Resist the urge to answer immediately and take time to answer clearly. An audience has more patience than you think and values intelligent and insightful answers.
Think on Your Feet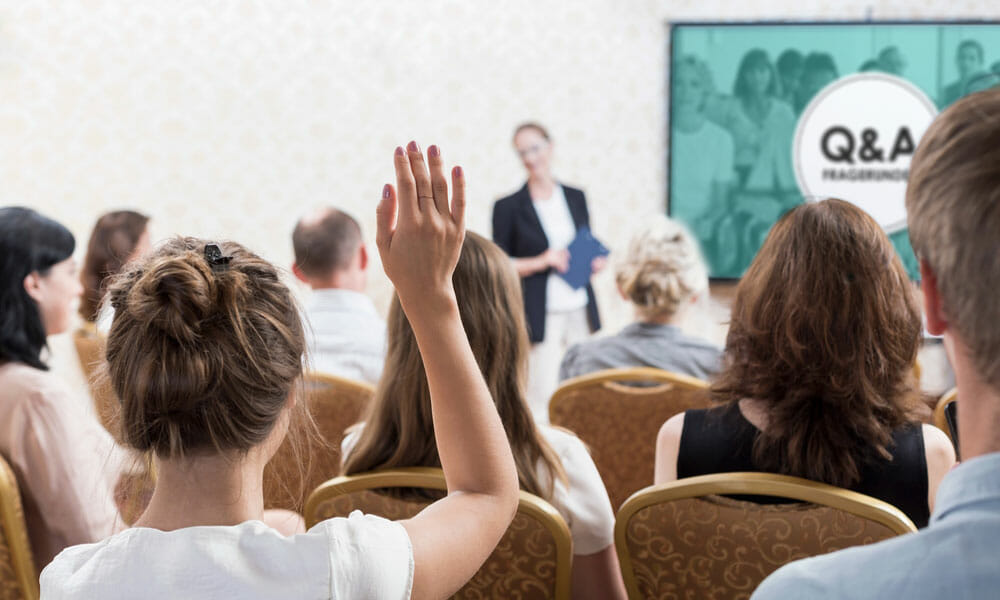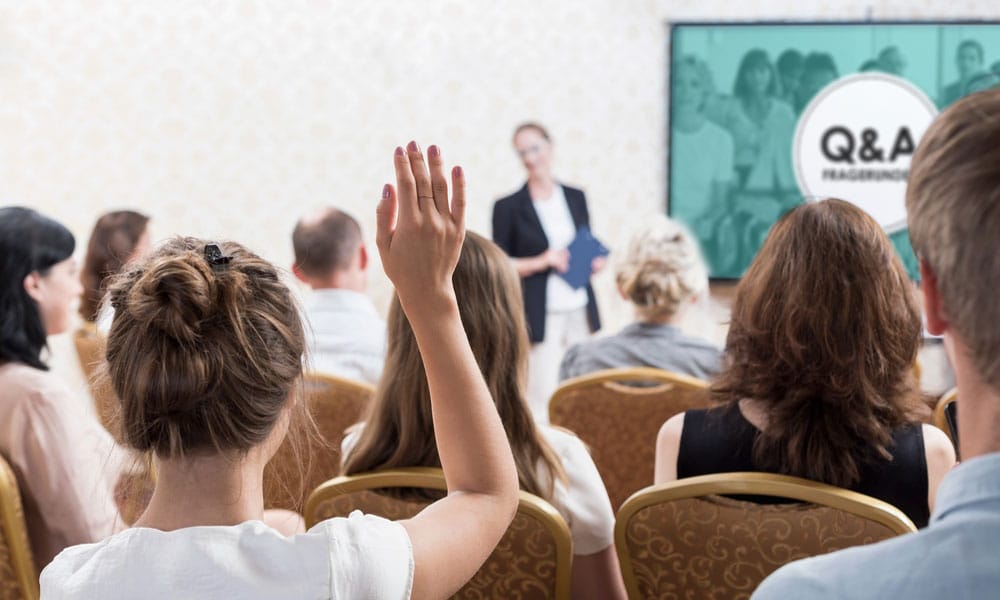 Chances are good that you'll be asked at least one off-topic or irrelevant question. With a bit of practice, these questions can be redesigned to work with your topic, not against it, and create added value for the audience. Make sure to identify and focus on the aspects of the question that fit your presentation.
Being confronted with questions is always a challenge and requires a lot of self-confidence. A bit of planning in advance and the right mindset will ensure that your next Q&A session will be a success.