Presenting like Steve Jobs: Using 6 of His Proven Techniques – Here's How It Works!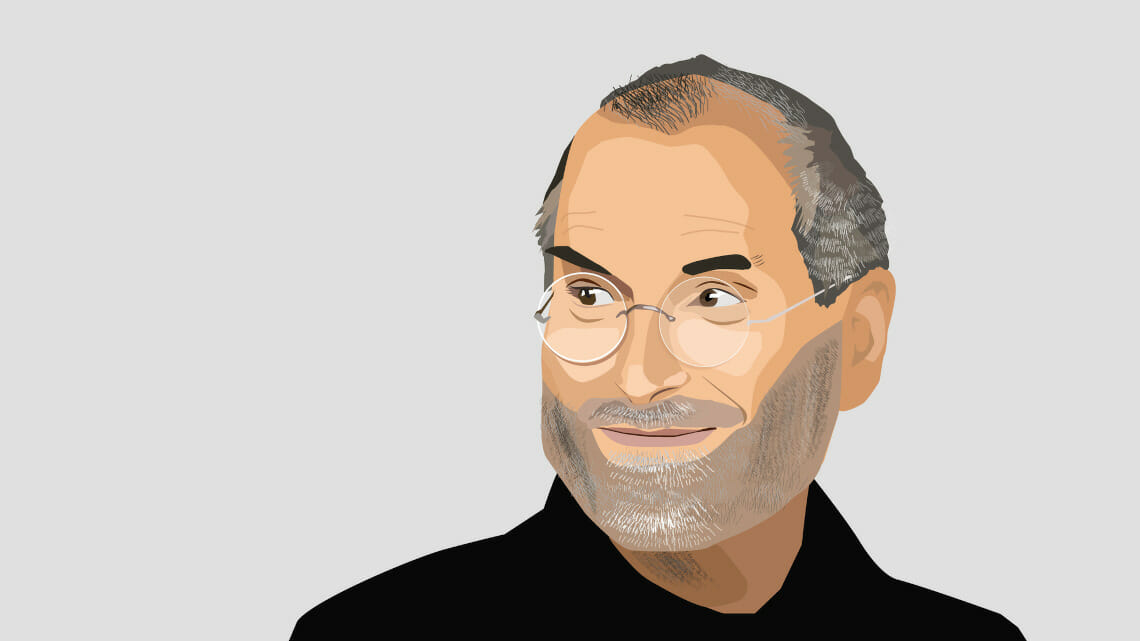 The art of presenting has gained transformative significance in today's business world. A presentation is no longer just a sequence of slides; it's a way to communicate ideas, establish connections, and inspire the audience.
When discussing inspiring presentations, the name Steve Jobs inevitably comes up. He elevated the art of presenting to a new level. Today, we'll showcase the techniques Steve Jobs utilized and how you can apply them to your own presentations.
Who is Steve Jobs?
Born in 1955 in California, Steve Jobs is renowned as one of the co-founders of Apple. He is considered one of the most prominent figures in the computer industry.
Steve Jobs is equally renowned for his exceptional presentation skills. His presentations are enduringly memorable. They were not only informative but also captivating events that held the audience spellbound. His charismatic presence, persuasive rhetoric, and minimalist design fundamentally transformed the way we present.
Why Steve Jobs Is a Model for Successful Presentations
As the presenter of Apple's products, Steve Jobs amassed a wealth of experience. Over time, he established a reputation as a master of presentation. Through specific techniques, he managed to do more than convey information; he left an impression, stirred emotions, and enthused the audience. His presentations were more than mere business demonstrations; they were powerful performances that captivated the audience.
Behind every "One more thing" by Steve Jobs lies an array of techniques with the potential to elevate presentations to a new level. His charismatic presence, storytelling prowess, and distinctive presentation style have set a benchmark for modern presenting. The way he engaged the audience and conveyed his messages has made him an exemplar from which presenters worldwide can learn.
The Impact of Steve Jobs' Presentations on the Technology and Business World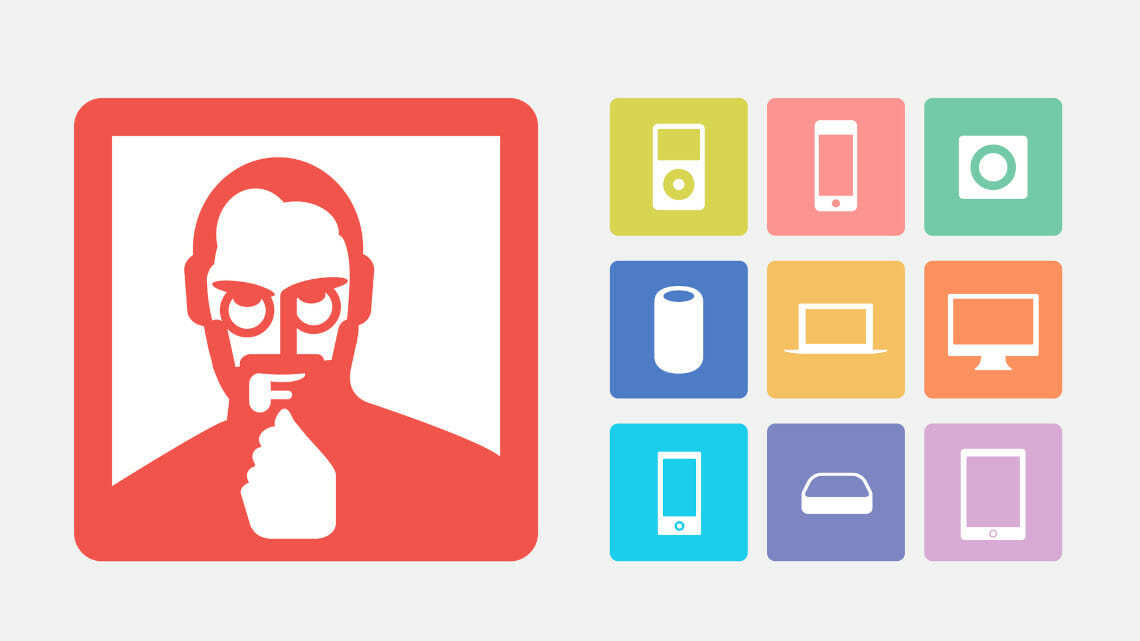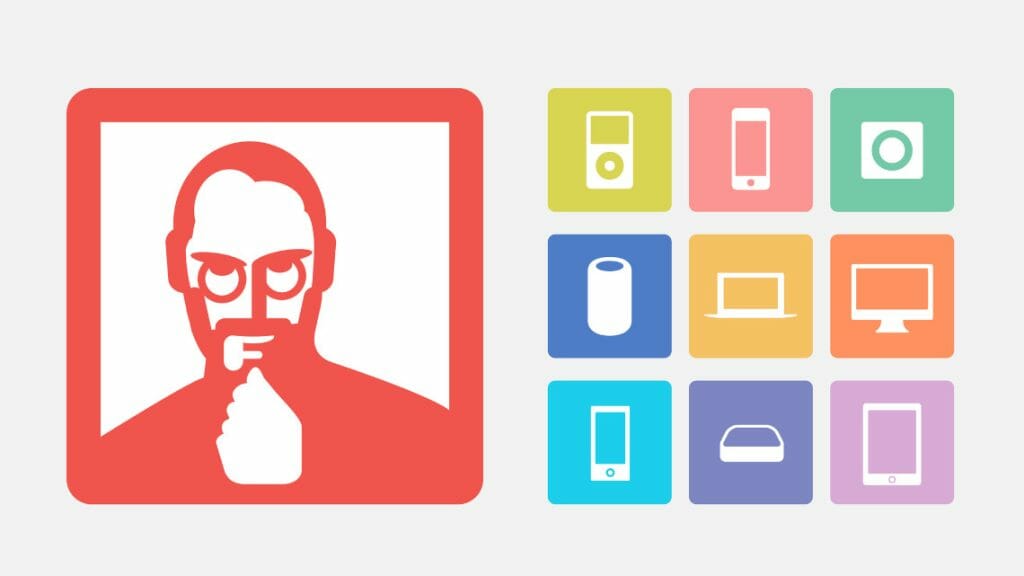 The influence of Steve Jobs' presentations extends far beyond the technology industry. The styles he used revolutionized entire presentation formats. His innovative approaches and techniques set standards that go well beyond the stage. His charisma, storytelling abilities, and captivating audience engagement transformed the understanding of what makes a compelling presentation, ushering in a new era of presenting.
Jobs' presentation philosophy demonstrated that a well-crafted presentation is not just about conveying information; it's an opportunity to captivate, inspire, and persuade the audience.
6 Techniques from Steve Jobs for Captivating and Convincing Presentations
Steve Jobs employed the following techniques to his advantage:
1. Simplicity and Clarity
Simplicity and clarity are crucial factors for all types of presentations. Nobody wants to hear complex content delivered in the most convoluted way. Steve Jobs had the ability to transcend complexity through simplicity.
He understood that cluttered slides and confusing information overwhelm the audience and blur the messages. Instead, Steve Jobs embraced minimalism and clarity by reducing his presentations to the essentials.
This minimalism was reflected in his slides, often composed of just a few words or an image that illustrated the central message. Focusing on the essentials also helps your audience understand your key points better and faster. Simplicity doesn't equate to shallowness. Skillfully direct your listeners' attention by operating in a minimalist manner and projecting only the most important messages to reinforce.
2. Storytelling
To keep your audience engaged, you should always use storytelling. Incorporating your content into a story using this technique helps maintain attention spans and convey your message more effectively. More in-depth tips can be found in the article "Storytelling in Presentations."
Steve Jobs also knew how to use storytelling. He was a true master of storytelling, taking his audience on an emotional journey. In his presentations, he built suspense by following a clear structure resembling a classic narrative: introduction, plot development, and a captivating conclusion. He also integrated personal stories, authentically conveying his passions and beliefs. This created a common ground with his audience and lent a human touch to his presentation.
He understood that compelling presentations should rely not only on facts and logic but also on emotions. Jobs appealed not only to the minds but also to the hearts of his audience.
If you also use storytelling, your audience is more likely to identify with the ideas you present. This means that you have a higher chance of generating sales or new customers. At the same time, storytelling creates an unforgettable presentation experience for your audience. And staying in their minds for a long time also leaves a good impression.
3. Visual Presentation Aids
Nobody enjoys reading text-heavy PowerPoint slides. Therefore, like Steve Jobs, you should always rely on supportive visual presentation aids. When used skillfully, these aids are not only visually appealing but also reinforce your messages and better reach your audience.
Such presentation aids can include images, videos, or graphics. Steve Jobs used these primarily to illustrate abstract concepts, demonstrate products in action, and evoke emotions. These visual presentation aids weren't just for decoration; they were integral parts of the story he told.
4. The Art of Staging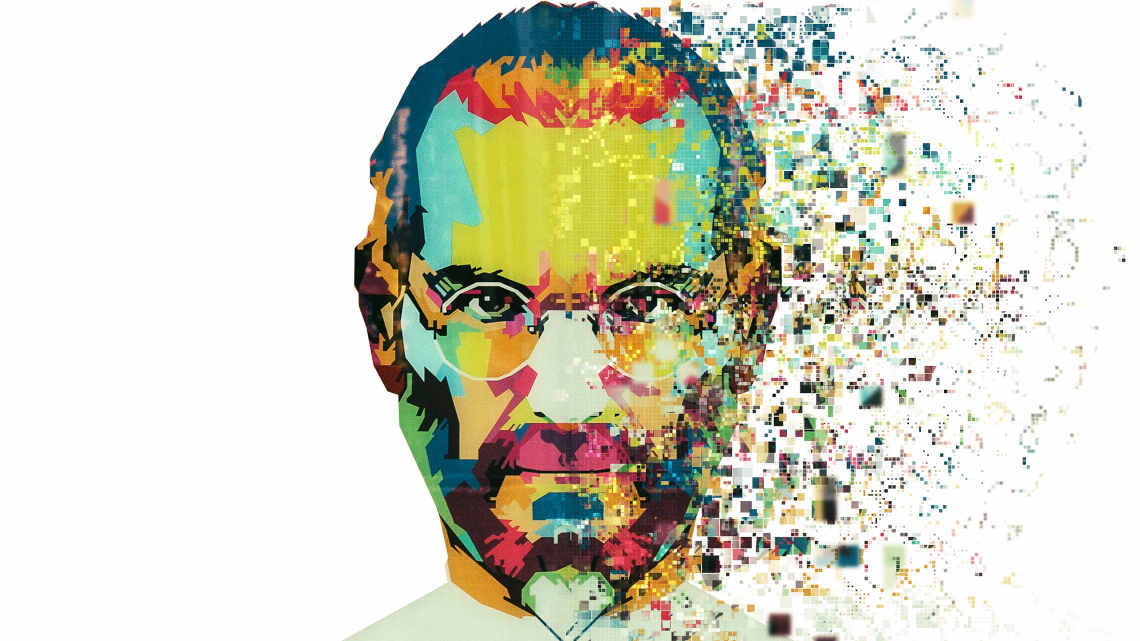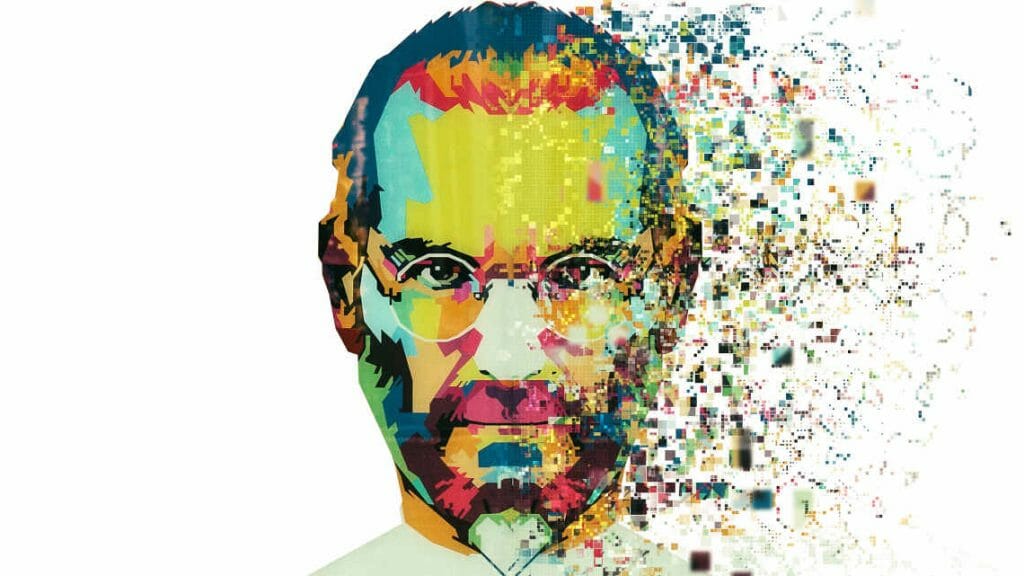 Many presenters overlook this: a presentation is not just about compelling slides and a good delivery, but also about effective staging. One of the most captivating aspects of Steve Jobs' presentation style was his masterful staging. Jobs understood that a presentation is not only about content but also about how it is presented.
His appearances were meticulously choreographed, from his stage entrance to the sequence of slides. Every step, movement, and pause was intentionally planned to captivate the audience and convey messages with maximum impact. He utilized silence and pauses to build tension, employed gestures and facial expressions to convey emotions, and mastered perfect timing to direct the audience's attention.
You don't necessarily need to be as meticulously planned as Steve Jobs, as that requires intense preparation and practice. Nonetheless, strive to be conscious of what you radiate, how you behave, and what reactions your actions evoke in your audience. A test audience is an excellent way to practice.
Tips for exuding confidence, appropriate body language, and conscious use of language can be found in the following articles:
5. Innovation and "One More Thing"
You've probably heard of Steve Jobs' "One More Thing." It's the hallmark of Steve Jobs' presentation style. He managed to spice up his presentations with a touch of innovation and surprise. This distinctive technique, known as the "One More Thing," was a masterpiece in building suspense and last-minute revelations.
Steve Jobs' audience was familiar with this effect, and Jobs intentionally created expectations by leading his audience through the main presentation, only to deliver an unexpected bombshell at the end. In his case, the surprises were groundbreaking product announcements or innovative features that captivated the audience. With the "One More Thing" technique, Jobs adeptly engaged his audience and held their attention until the very end.
Like Steve Jobs, strategically place well-timed surprises to harness the potential to make a presentation unforgettable and leave a lasting impact.
6. The Right Conclusion
A convincing conclusion is crucial for any type of presentation. Avoid the usual "Thank you for your attention" phrase and aim for memorable presentation endings.
Steve Jobs' conclusions were often powerful and unforgettable, leaving a lasting impression on the audience. He also employed the "One More Thing" technique to end with a surprising revelation that left the audience in awe. This technique not only generated excitement but also left the audience with a sense of wonder and enthusiasm.
Furthermore, Jobs' conclusions always had a clear connection to his message or main theme. He summarized the key points of his presentation and emphasized the core messages once again. This technique helps your audience internalize and remember the most important key points as the presentation concludes.
For more helpful tips on a successful conclusion, refer to the article "20 Ideas for Your Presentation Ending."
If you want to see a speech of Steve Jobs please have a look here. Use the english subtitles if needed.
Conclusion: Applying Steve Jobs' Techniques Strategically and Convincingly
Follow the example of Steve Jobs and enhance your future presentations to be more engaging and persuasive. Apply the techniques we've presented and captivate your audience.
Do you have questions about this article? Feel free to reach out to us via email at [email protected]. We are here to assist you!
If you are looking for visually supportive and professionally designed slide templates, explore our shop. We offer a wide range of slides prepared for various (business) topics available for download. Visit our shop today! ► Shop
You might also find these articles interesting: