Deliver Captivating Presentations with the Hollywood Storytelling Method!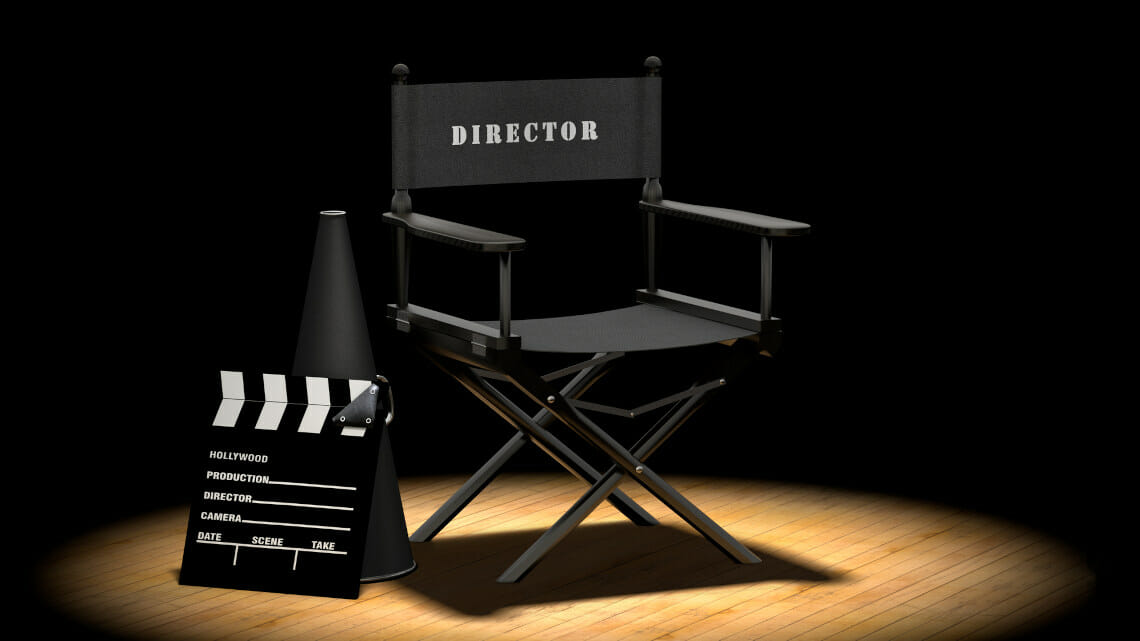 You've probably heard of storytelling in presentations or even applied it before. However, there's always a difference between a story and a good story.
In this article, we introduce you to the easy-to-follow three-act structure used in some of Hollywood's most successful films.
What is storytelling, and why is it important for your presentations?
Storytelling simply means telling stories. Throughout history, stories have been the way people convey information. Even today, you can make information more engaging and exciting through storytelling. Furthermore, stories evoke emotions. Especially in presentations, mastering the art of storytelling is crucial.
For more information, check out the article 'Storytelling in Presentations.'
Whether you are already practicing effective storytelling can be determined by this guideline: A regular story has a beginning, a middle, and an end. A good story captures the audience's attention and keeps them in their seats.
So, how can you elevate your story to a good one? With the three-act structure.
Hollywood Storytelling: 'Three-Act Structure'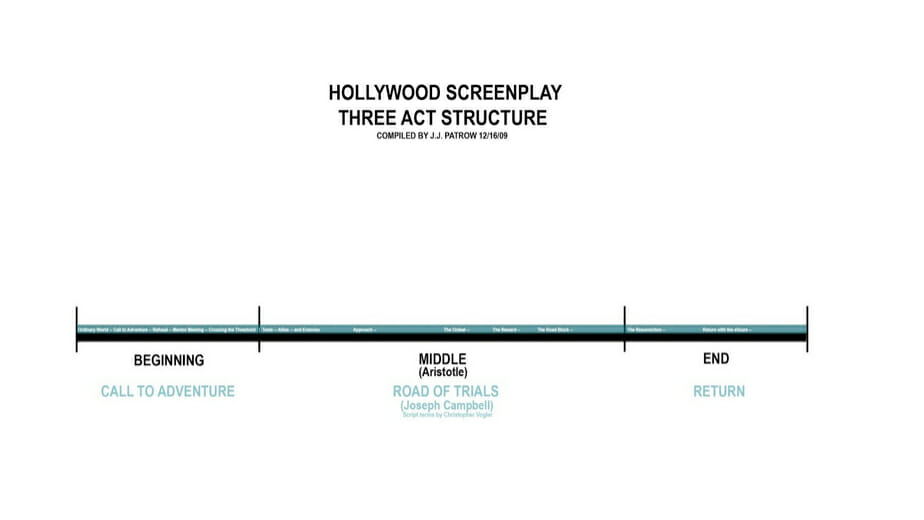 The three-act structure is easy to follow and draws your audience into your presentation. Who knows better how to captivate an audience with the stories they tell? Filmmakers. In Hollywood, most films follow the classic three-act structure:
You can adopt a similar structure for presentations, as follows:
Act 1: The Introduction
Make a strong impact with a well-thought-out introduction. This means you should clearly present the current situation. What is the status quo?
Describe all the difficulties your product/service/etc. aims to solve. The more problems you address, the more interest you generate with your audience.
Avoid presenting the solution to the problems right at the beginning. Only after effectively highlighting the pain points of your audience's current situation can you later present the solution. Furthermore, this approach will captivate your audience even more, as it demonstrates your empathy with their situation.
Act 2: The Problem
After successfully presenting the pain points, it's time in Act two to showcase your expertise. Skillfully illustrate the problem your audience is facing and focus intensely on presenting what could happen if they don't address it.
Build trust and credibility while unveiling the problem to signal that you are the right business partner to overcome the hurdle.
Act 3: The Solution
In the concluding Act three, introduce the solution to the problem: your idea, your product, your service, etc.
Feel free to use visual elements on your slides to simplify complex information and make it understandable.
Invest enough time in preparing this part, as you delve deep into the solution and should be able to present it convincingly.
A well-known methodology that follows a similar process and comes from sales is the SPIN selling method by Neil Rackham. You can download more information and my free e-book here.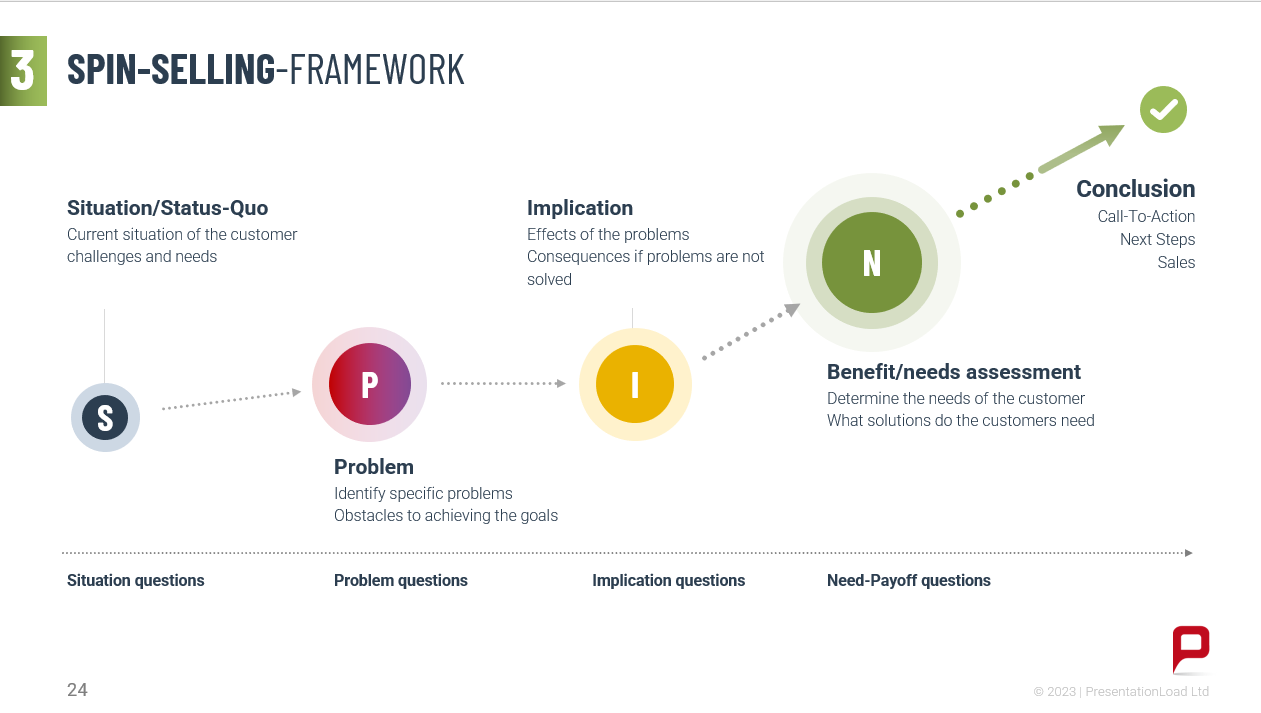 Conclusion: Follow the Three-Act Structure for Success
Most presenters get lost in the details because they start with the solution. This poses the risk of confusing your audience, and confused prospects are unlikely to become your customers.
Starting with Act one and following the structure will make your presentation much more effective and efficient, helping you better achieve your goals.
If you have any questions about the article or PowerPoint presentations in general, please don't hesitate to contact us at [email protected]. We're here to assist you!
You can find professionally designed slide templates to enhance your presentation's impact in our shop. Feel free to explore; we offer numerous slides on various (business) topics. ► Visit the Shop
You might also be interested in these articles: