Uncovered: The Biggest PowerPoint Time Wasters
Did you know that employees and freelancers spend an average of 100 hours a year creating presentations and working with PowerPoint?
This is the finding of a cross-industry study by the market research firm, INNOFACT.
The study makes it abundantly clear: presentations – whether for trade fairs, lectures or pitches – are an integral part of everyday business. Preparing and creating them requires a considerable investment of time and energy.
However, a few years ago a GfK (Growth for Knowledge) study showed that employees spend way too much time formatting their PowerPoint slides. Out of an average of 20 hours of working with PowerPoint per month, around 8 hours are required for what are mostly recurring steps:
designing and formatting slides
creating diagrams and tables
transferring old slides into the new design
searching for images and icons
reviewing and updating presentations
searching for master templates
Although these may seem like minor details, they still have to be carried out to create the perfect presentation. And in the end, these seemingly minor details eat up a total of 40% of your time working with PowerPoint.
That is why it is so important to tackle these time wasters and free up more of your valuable time for other important tasks!
Increase Productivity: Eliminate Time Wasters
By using the following tools and aids, you can really simplify and accelerate your work in PowerPoint.
Quick Access Toolbar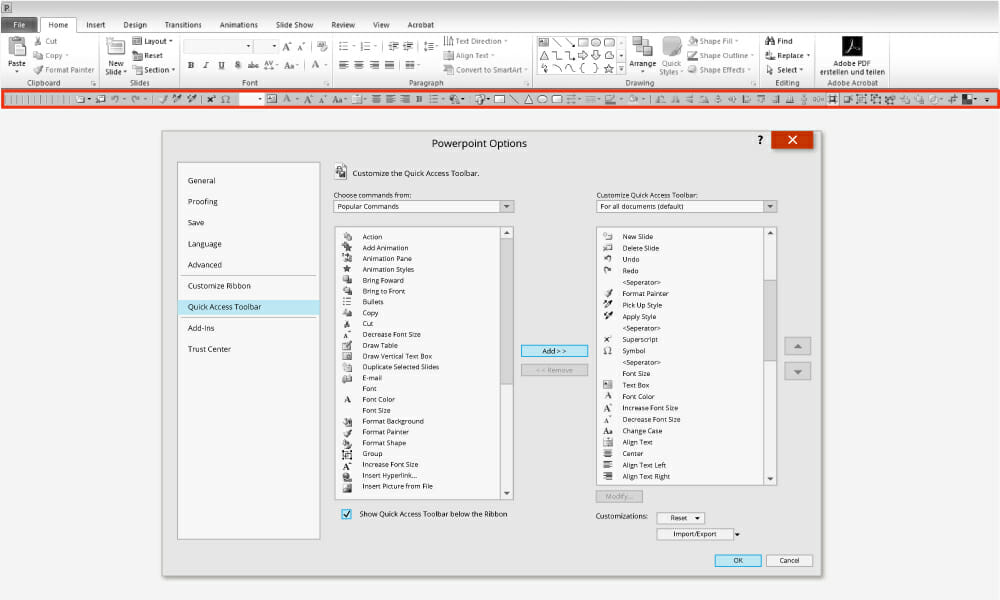 Optimize your daily work with PowerPoint by adding frequently used shortcuts and commands to your Quick Access Toolbar. This allows you to customize the program's user interface according to your individual requirements and needs. You can find out how to configure the Quick Access Toolbar here.
PowerPoint Templates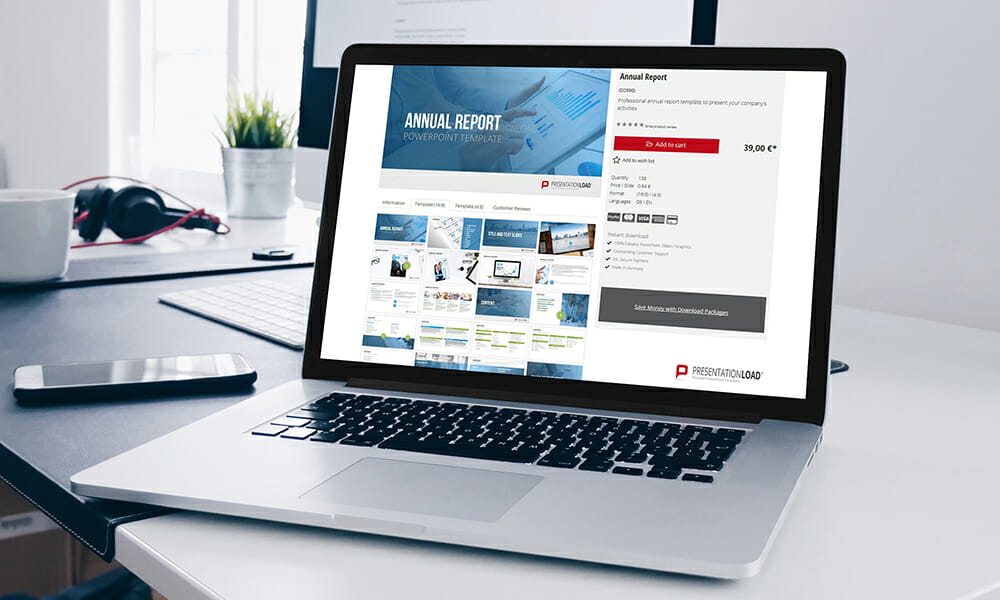 The advantages of using PowerPoint templates are obvious: you get ready-made designs and placeholders in which you only have to copy your content. Carefully chosen images and researched content on specific topics provide you with a head start on creating your presentation. You will find a large selection of presentation templates in our shop.
Slide Master & Style Guide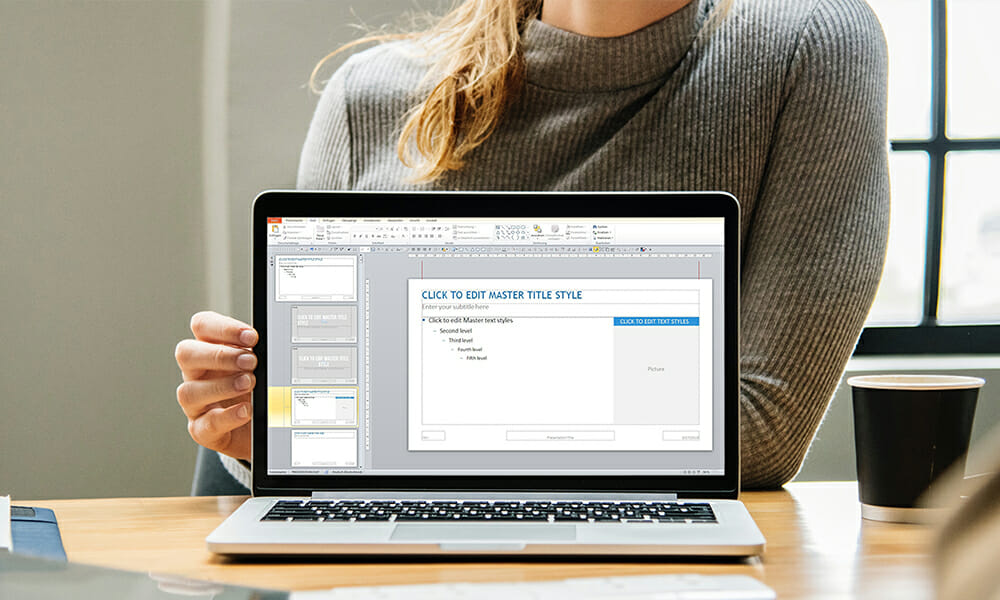 The PowerPoint slide master is a customized slide template that can be used to specify the layout for all slides. The master ensures that your presentation slides have a uniform appearance. You can also compile a style guide for all your employees and colleagues. It contains the exact guidelines to be followed when designing slides and ensures compliance with the corporate design.