Revealed: The 12 secrets for a perfect PowerPoint presentation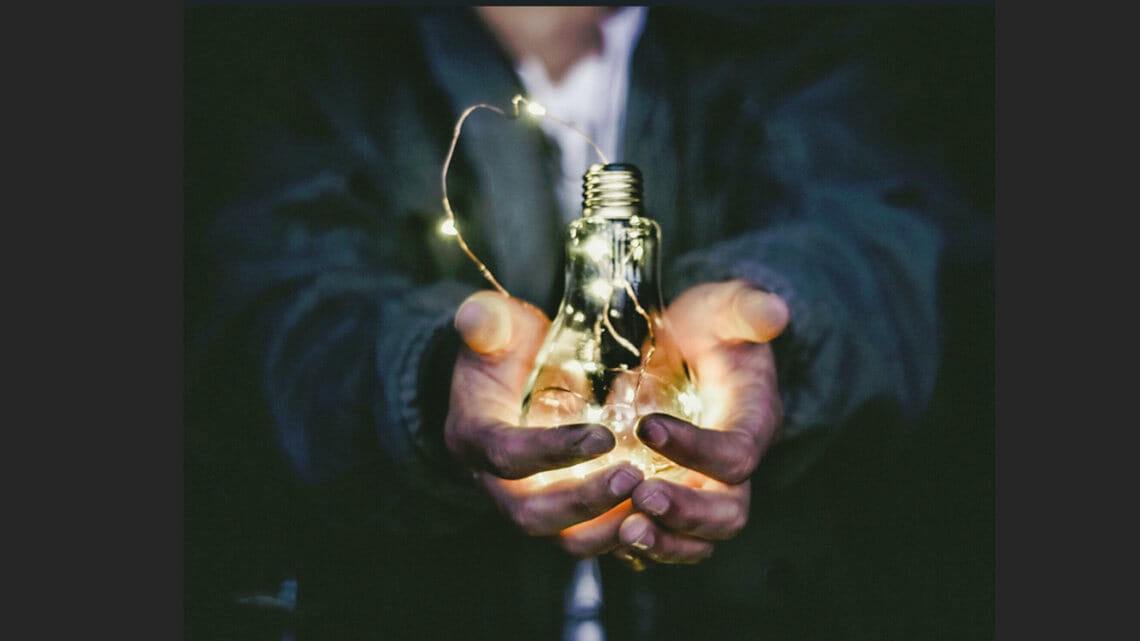 To give an excellent presentation, there are many things you need to consider. While many criteria seem self-evident, there are many points that you may not be aware of. We present 12 secrets for a top presentation in this short article.
12 secrets that will help you create top presentations!
#1 Passion
If you want to convey something to your audience and give them a message, one thing is particularly important: that you stand behind your message and show passion for the topic! With a mixture of energy and genuine enthusiasm for the topic, you will also be able to inspire your audience without much effort.
#2 Inspiration
In order for your audience to be enthusiastic about your presentation and to take your key message to heart, it is important that you motivate them. Charisma and optimism make it easier to share your vision with your audience.
But you can also use storytelling to inspire your audience with stories and appropriate examples of your message and illustrate your points. Learn more about how to incorporate storytelling frameworks into your presentation in our blog post on "Storytelling".
For more tips on how to convince your audience of your key message, see our article on "Presenting the Key Message".
#3 Preparation
As with so many things, preparation is the be-all and end-all when it comes to presentations. If you prepare yourself and know your topic inside out, you will automatically be prepared for questions and objections from the audience. It will also be easier for you to convince your audience of the value of your presentation if they realise that you are fully committed to your topic.
But you should not only be prepared in terms of content; it is also advisable to be technically prepared for all eventualities. After all, you never know when the technology will decide to go on strike. Our tip: Always have another version of the presentation with you on an extra USB stick!
And if you ever do have to give a spontaneous presentation, you can find out how to give an excellent presentation in our blog in the article on "Presentation without preparation time".
#4 Strong Start
In order to inspire and engage your audience right from the start, it is important that you start your presentation with a strong introduction. Many presentations start with a clichéd greeting that more than half of the audience has forgotten after two minutes.
In this article on the topic of "Presentation start", we have put together 16 ideas for you to ensure that you remain in the minds of your audience even after your presentation.
#5 Clarity
Even though your audience will mostly consist of professionals and experts, it is important that your messages are clear and easy to understand. It is also more comfortable for managers and experts to receive simply packaged messages when their minds may be occupied with other important things.
#6 Keep it short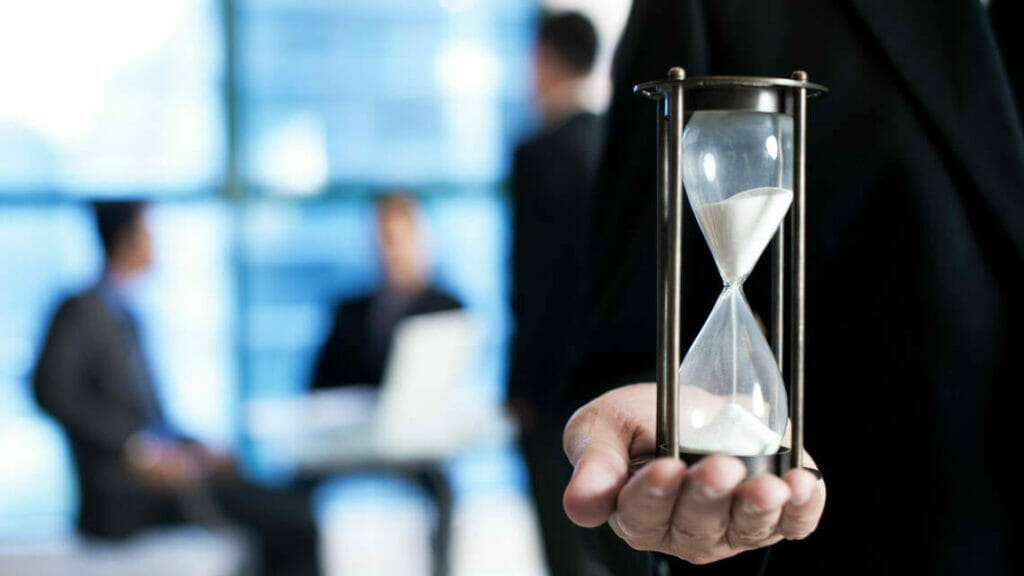 Hand in hand with the previous point is the impact of speaking time on your audience. The ideal speaking time during presentations is 15 to 20 minutes. In any presentation that lasts longer than this, it is easy for your audience's attention to wane. And when attention wanes, it is obvious that your audience will not remember your message after the presentation.
It is best to set a time frame before your presentations that you want to keep. The likelihood that you will keep to this and that your audience will give you their undivided attention is thus higher than if you just talk away.
#7 More is less– but be careful!
You might know it: You are part of an audience during a presentation and all you can see on the presented slides is what can only be called a desert of text blocks. Unfortunately, it happens again and again that the key message of the presentation is no longer recognizable due to the amount of text on the PowerPoint slides. When designing your slides, you should clearly follow one principle: Less is more.
But be careful: this doesn't mean that your slides have to be minimalist, empty or boring. Mere text on a white slide looks like you didn't put any effort into it and bores the audience.
Better: Use graphic elements and images on your slides and don't shy away from colorful backgrounds.
For more tips on PowerPoint layout, feel free to check out our blog article on '6 modern ideas for your slide layout'.
#8 Use appropriate visuals
No presentation that resonates well with an audience consists of only text. If you include appropriate visuals on your slides, you can be sure that your audience will pay more attention to you.
It is best to use your own images instead of stock images as this shows more authenticity. For more on why you should steer clear of stock images, read our blog article "Say No to Stock Images".
#9 Saying it with style
To stay in the memory of your audience, it is often not enough to make your presentation as short as possible and to stand behind your topic with passion. What ensures that your audience remembers you long after your presentation is to create an emotional connection between them and yourself. This is where storytelling plays an important role.
Through storytelling, you can evoke emotions in your audience and convince them of your product or message at the same time. You can find more tips and tricks on how to do this in our blog article on "Storytelling in presentations".
#10 Be present and interact with your audience
Your message can be packaged so well and sound so professional if you appear closed and reserved in front of your audience. To appear professional and credible, it is important that you know how to use your body language.
It is also recommended to involve the audience in your presentation through interaction. This also makes you look professional while connecting with your audience. For appropriate interactions, build in a Q&A session after your presentation, for example. For more advice on how to engage your audience in your presentation, check out our blog article on "Interactive Presentations".
You can find out what the right body language in presentations looks like and how you can convince your audience of you in this way in our article on the topic of "Body language in presentations".
#11 Clothes make the man
Just as important as your body language is the rest of your external appearance. Because clothes can also tell a story. Before your presentation, make sure that this story is one that you want to convey.
You can find tips on the right clothing in the article "Body language in presentations".
#12 Reinvention/ Innovation
For example, use analogies, anecdotes, testimonials, statistics and evidence to support your story and change processes. Especially testimonials from satisfied customers influence other people and can often be decisive in buying decisions.
To find out how you can incorporate testimonials into your presentation, check out our blog article on "Testimonials for more credibility".
Conclusion: With 12 tips for the perfect presentation!
Take these 12 tips to heart for your next presentation and convince your audience of yourself and your product with ease!
Do you have any questions about the 12 secrets for a perfect presentation or about PowerPoint in general? Don't hesitate to contact us at [email protected]. We will be happy to help you!

Are you looking for visually supporting and professionally designed slide templates? Take a look around in our shop. Here we have numerous prepared slides for you to download on a wide variety of (business) topics. Take a look today! ►To the shop