Why Corporate Mission Statements Are So Important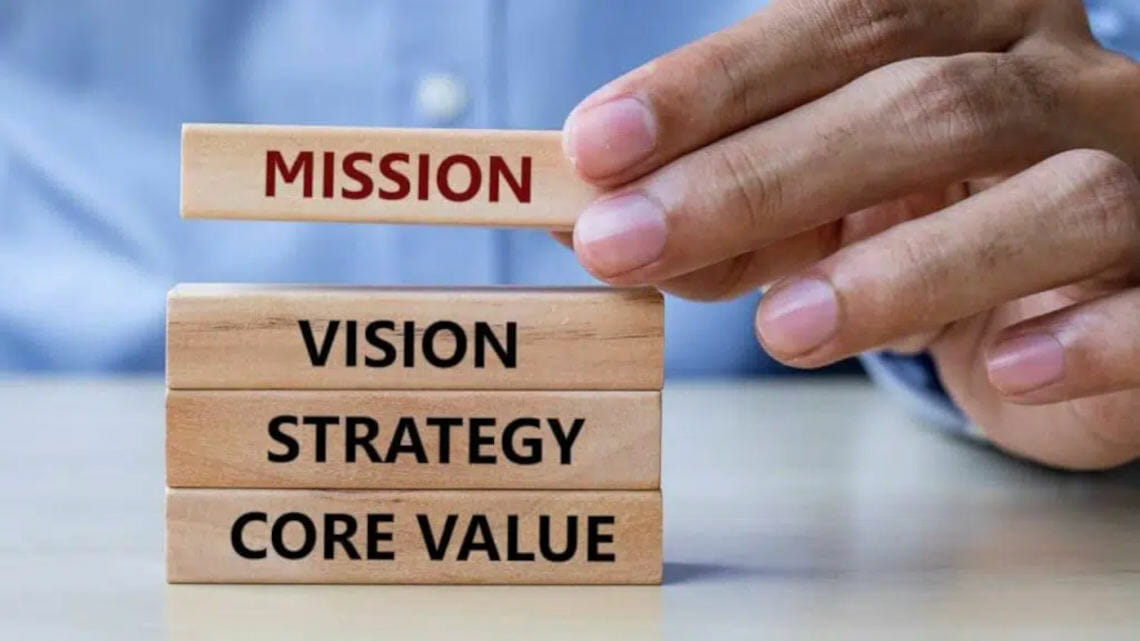 "Anyone who has a vision should go to the doctor" While this famous quote from former German chancellor, Helmut Schmidt, may have a certain validity in the world of pragmatic policy, applying it to entrepreneurship would be absolutely misguided.
Visions arise from ambition to create a unique product or innovative service. Ultimately, it is these visions that help companies to create their entrepreneurial mission statement and unique corporate identity, with which they position themselves in the market and differentiate themselves from their competitors.
What is a corporate mission statement?
Be it the latest Silicon Valley start-up that wants to revolutionize a market with its innovative ideas, the small grocery store around the corner that is looking to expand with its innovative business model focusing on sustainable and fairly traded products, or the multinational bank that wants to polish up its image after recent crises – all these companies have established clearly defined goals that have become the maxim of their business activities.
A corporate mission statement contains the goals and visions that a company has set for itself and that it strives to achieve. It defines values that the company identifies with and which serve as guidelines for customer relations.
How to build your own mission statement
What is a good corporate mission statement? And how do you create one? A well-thought-out corporate mission statement is made up of two elements: The mission statement and the vision statement.
A mission statement addresses the customer and describes what purpose the company currently serves, what it stands for and what it considers its mission.
The vision statement is forward looking – it's a roadmap describing what the company wants to become. Below is an overview of the most important questions you should answer when preparing your mission and vision statement.
Key questions for a mission statement:
What are we doing right now?
Why are we doing it?
Who are we doing it for?
What is the benefit?
Key questions for a vision statement:
Which path do we want to take?
When do we want to have reached our goals?
How do we want to achieve these goals?
There are a few things to be considered regarding defined objectives: All projects must be feasible, goals should never conflict with each other, the mission statement should be long-term, openly communicated and accessible to all employees at all times. Taking these points into account will help you to create a convincing mission statement for your company.
From vision to market dominance: The mission statements of successful companies
The effect a well-defined mission statement can have on a company is evident with successful companies such as Apple, Starbucks and Amazon, which have articulated their business goals and visions in clear mission statements.
Apple: "Apple designs Macs, the best personal computers in the world, along with OS X, iLife, iWork and professional software. Apple leads the digital music revolution with its iPods and iTunes online store. Apple has reinvented the mobile phone with its revolutionary iPhone and App store, and is defining the future of mobile media and computing devices with iPad."

Starbucks: "To inspire and nurture the human spirit – one person, one cup and one neighborhood at a time."

Amazon: "Our vision is to be earth's most customer-centric company; to build a place where people can come to find and discover anything they might want to buy online."
By comparing its mission statement with its reputation and corporate image generated by marketing and PR, a company can quickly see the direct connection between mission statements and public perception.
PowerPoint templates to create your own corporate mission statement
Here at PresentationLoad, our mission statement is to simplify our customers' everyday work with sophisticated, easy-to-use, tailor-made presentations and PowerPoint templates.
In line with our mission statement, we've developed two products, Company Core Values and Vision & Mission Statements. You can use them to design a new corporate mission statement or revise an existing, one and present it to your employees and customers as part of your internal and external communication strategy.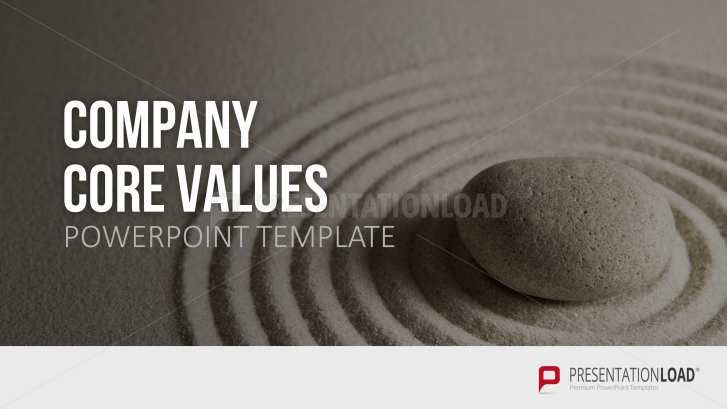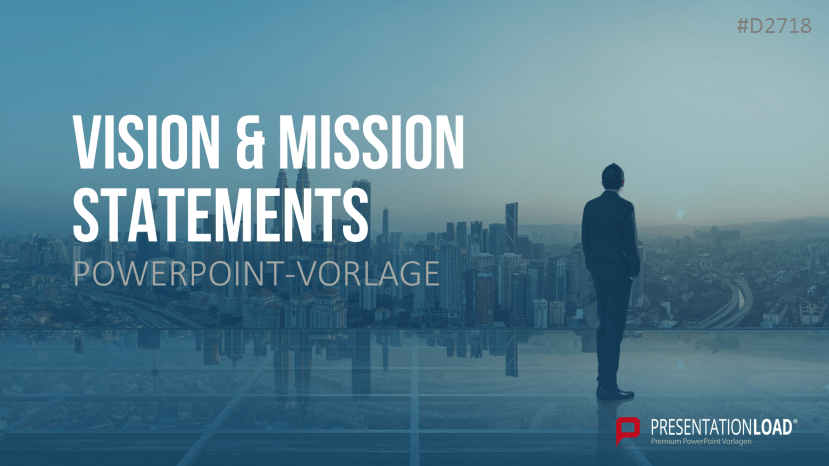 We hope that these products can help you develop your mission statement and our company live up to its own.