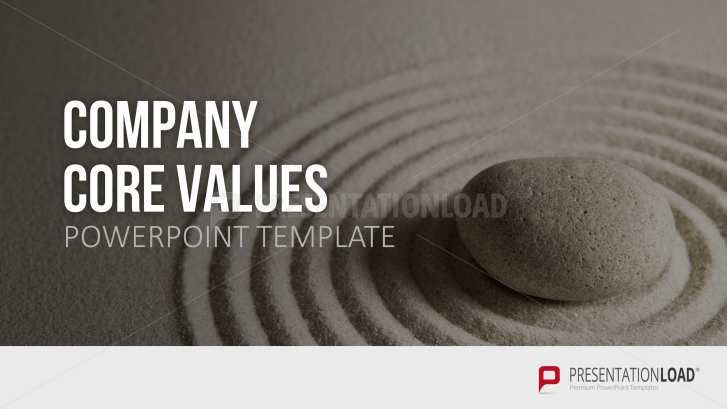 Use professional worksheets in Microsoft PowerPoint to establish a common set of values within your organization. Our list of 200 sample terms helps you define your own core values. Complement your presentation with meaningful icons.
What are Core Values?
Values match the vision and mission of a company. The following questions can be helpful when it comes to defining core values: what do we stand for? How do we treat our customers? How do we treat each other at work? How do we want to be perceived publicly?
Some of the most commonly used terms in core value business presentations are: respect, integrity, teamwork, authenticity, honesty, communication, quality, and sustainability.
Smells Like Team Spirit
Motivate people by making them feel that they are an important part of the company. Values are the bedrock of corporate culture. Employees are expected to personally identify with their organization in order to make decisions that support it. A sense of a common direction for all employees can be crucial when it comes to increasing sales.
Get Help Defining Your Core Values
This presentation includes several worksheets to guide you through the process of defining your own core values. Choose from a list of 200 suggested values or include your own, and illustrate each value with one of 100 professional icons. It's not hard to make decisions once you know what your values are!
This business presentation includes:
Definitions of core values
Professional worksheets to develop your business philosophy
200 examples of core values
100 design icons
Inspirational quotes
Charts and tables
Define your company now!
---
Compatibility note:
This product is optimized for PowerPoint versions 2007/2010 and 2013. In older versions of PowerPoint and in Mac Versions the usage of this product is limited. To open the PPT file in PowerPoint 2003 the "Microsoft Office Compatibility Pack" is required. It can be downloaded for free from the Microsoft website.