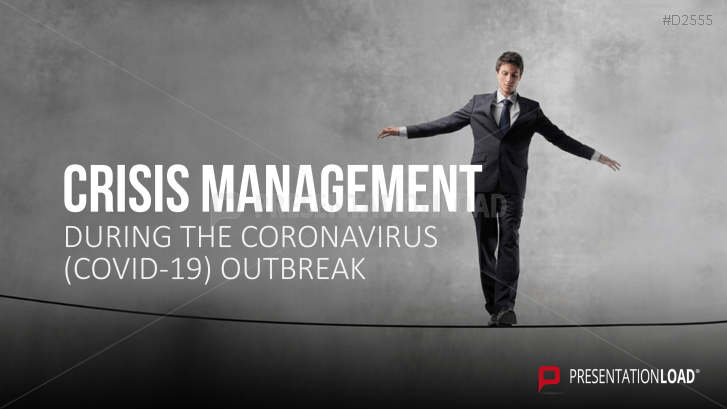 This PowerPoint set includes crisis matrix, crisis course matrix, data-driven diagrams, ABC analysis, break-even analysis, crisis phase models and crisis management definitions to illustrate the prevention and the solution of possible crises.
Crisis Management to Prevent and Solve Impending Crises
Crisis management involves all procedures that deal with the avoidance and clarification of crisis causes so that the existence of a company is not threatened. The executives of crisis management are all persons who are involved in preventing and/or solving possible crisis (in concern to the planning, implanting and controlling strategies and objectives).
In regard of crisis management, one differentiates different types such as:
survival crises (caused by liquidity problems, insolvency risks, etc.)

confrontation crises

technological crises (lack of change management, lack of acceptance of change management)

organizational misdeeds (problems on executive level)

profit crises

liquidity crises

strategic crises
As soon as a company has defined its current status within the crisis management phases, crisis management can be planned and implemented. To optimize workflows and to prevent future crises, good communication channels between employees and management are crucial.
Crises Management in PowerPoint
Use crisis management templates to visualize the full course of the crisis and show causes for either survival crises, confrontation crises or any other crisis and display prevention methods and solutions.
Crises Management Templates will:
simplify the illustration of your current status

help to display prevention and solution techniques

serve to analyze data and visualize all important figures
PowerPoint Templates Include:
crisis matrix

crisis course matrix

data-driven charts

crisis management process template

chart on crisis course

market situation analysis template

break-even analysis (data-driven)

ABC analysis (data-driven)