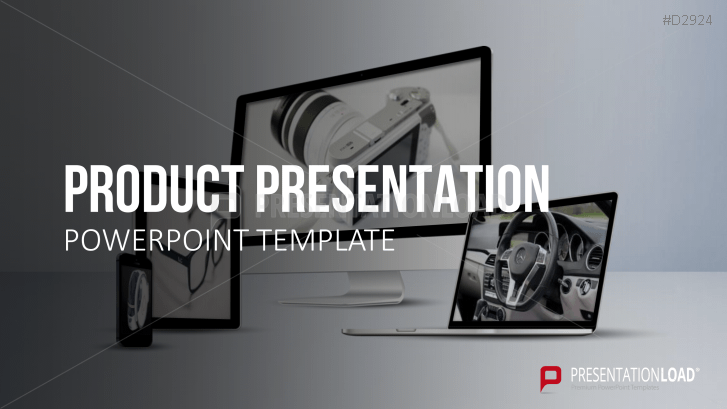 This PowerPoint template visualizes product line features, functions, and references, including realistic mock-ups to display your products on screens.

Attract and Impress Customers

A product presentation is an important sales component – customers want a detailed overview of products before they consider making a purchase. Large, high-quality product images are proven to increase buyer motivation.

Concise and informative descriptions of individual products complete a successful product presentation.

The Ideal Product Presentation

With this template, you can present products in a variety of ways against neutral backgrounds. Potential customers receive a comprehensive overview of a product's features and details. Using mock-ups to illustrate a product's various functions and uses also contributes to an optimal product presentation.

This presentation template can be customized to your own style and brand while providing an aesthetic and professional design. This highlights your product range's visual identity and creates a coherent and sophisticated presentation.

With This PowerPoint Template, You Can...

create a detailed and authentic product presentation
use a professional design to put your products in the spotlight
customize your presentation in a variety of different ways

This Template Includes:

design templates to present products
mock-ups to showcase (digital) products
various options to visualize product details/aspects
icons
slides to present product solutions
slides to display features, availability, customer feedback, and references
ready-made image and text placeholders