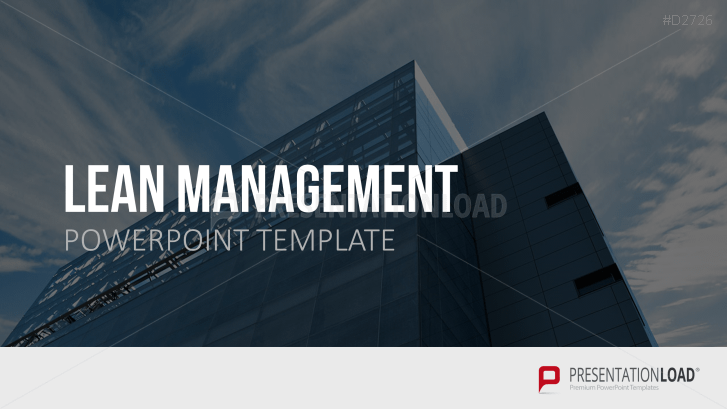 Convey the Lean Spirit in PowerPoint: detailed slides on the implementation of lean management methods and tools such as the Pull Principle, the 5S concept, Kanban and lean management charts.
Successful with Decentralization and Simultanization
Lean management seeks to increase the customer focus by reducing costs and by applying lean management principles such as
decentralization (team-oriented work organization and creation of coalitions with suppliers, traders, etc.)

simultanization (parallelization of processes).
To manage these principles, the lean management goal includes to eliminate wastage, to maintain production plants and to integrate employees as much as possible so that the distance to the production plant vanishes. Well-known procedures to achieve such goals are, for instance, the 5S method, Kaizen the Pull Principle.
Detailed Definitions and Guidelines in PowerPoint
Due to extensive illustrations of lean management ideas, you explicitly illustrate connections and create an overall survey to successfully implement lean management principles. Graphics, definitions and illustrations provide you with information and presentation material to complement your professional performance.
Benefit from Lean Management Templates and Receive
detailed definitions

guidelines to apply lean concepts

professional assistance for your business performance

PowerPoint Templates Include
lean management definitions

charts on the lean idea

icons to define lean management goals

guidelines for a successful implementation

lean management tools template (M7)

value stream analysis template

Pull Principle template (Milk Run, Supermarket, Small Train, Cell Wip, Shop Stock, Kanban, Heijunka, TPA)

template on lean management and visual management

representation of all lean management methods