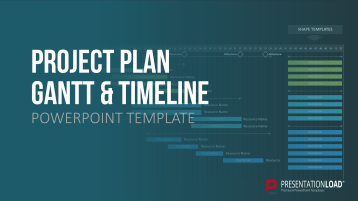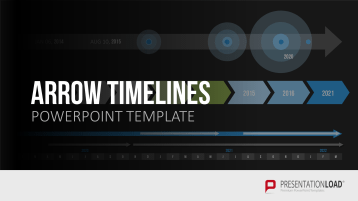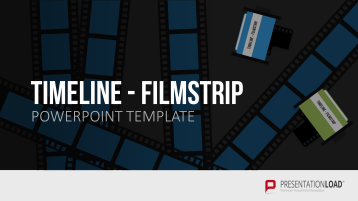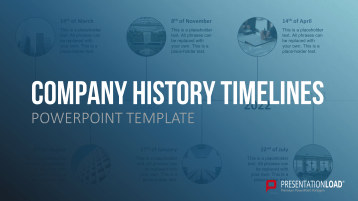 Our Timeline Bundle contains 7 products with creatively designed timelines of arrows, 3D spheres, images, filmstrips and world maps specifically for presenting a company's history and projects.
Visualization of Time Planning and Documentation
As one knows, timelines represent periods and sequences in which individual events, project stages and dates are marked on a given line resulting in intervals of readable timeframes. On the line, both past events in the company's history as well as intended future objectives in terms of project planning can be entered.
Prefabricated Timelines in Professional Design
Timelines can be designed to fit all occasions, for example, identifying certain periods with graphics and colored markings or outline a specific development. The downside to creating a timeline, however, is that it is often tedious and time-consuming. Therefore, remedy this by using our professionally designed templates that are ready for you to simply insert your events.
7 Timeline Collections in One Package
Our Timeline Bundle combines diversely designed timelines from 7 different products. This includes, for example, the view of a filmstrip, Gantt charts, or timelines composed of arrow graphics. These are provided with numerous text placeholders and sample images which you can replace with your own desired content.
With the Timeline Templates Package for PowerPoint,
you get a wide choice of professionally designed timelines for different occasions
you can present illustrative periods of past and future events
you can add your content quickly in a predesigned timelines
PowerPoint Templates Include
the product templates Arrow Timeline, Timelines - Filmstrip, Project Timeline, Company History Timeline, Image Timelines, Timelines - 3D Spheres and Timelines-World Map & Globes
an extensive timeline collection with versatile design variations
arrow, filmstrip, project, company history, image, 3D sphere, and world map timelines
Gantt Charts
business-oriented sample images and illustrations
text and image placeholders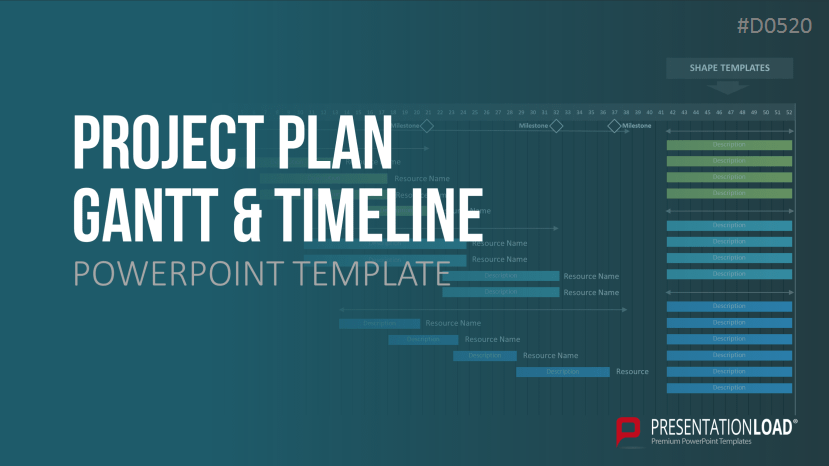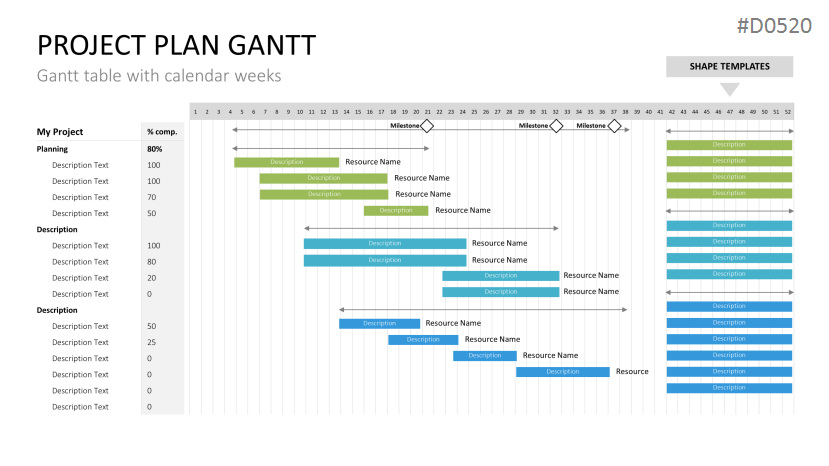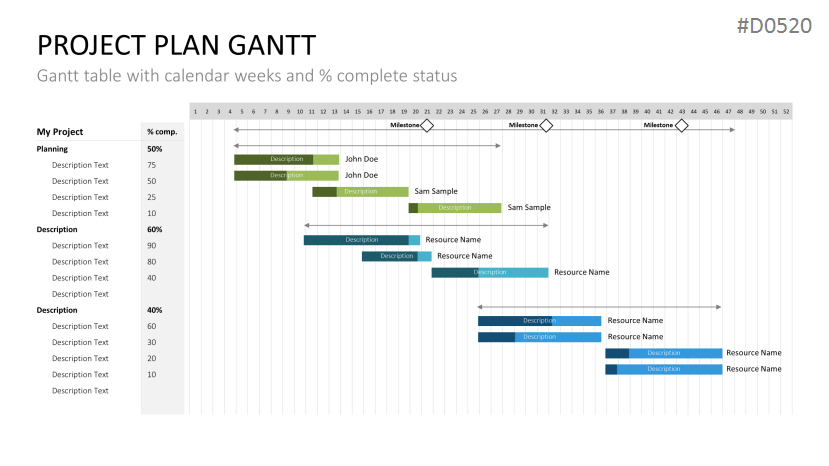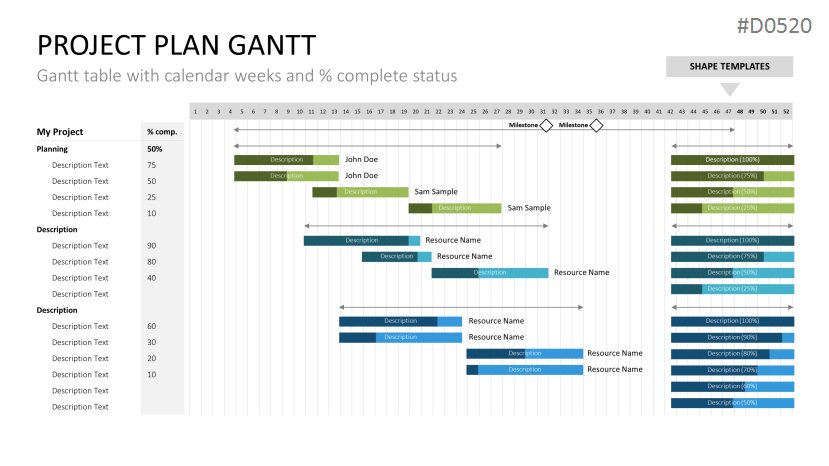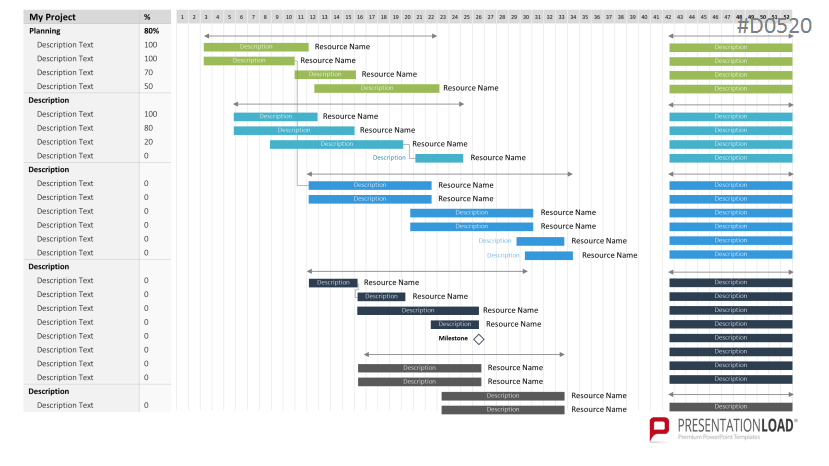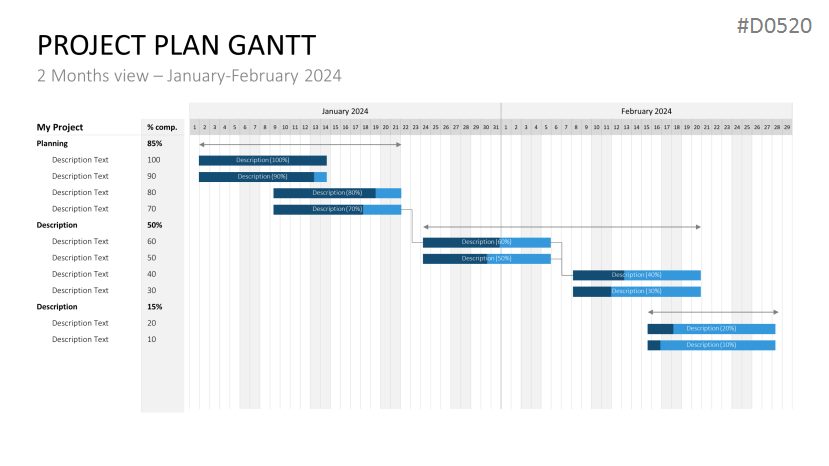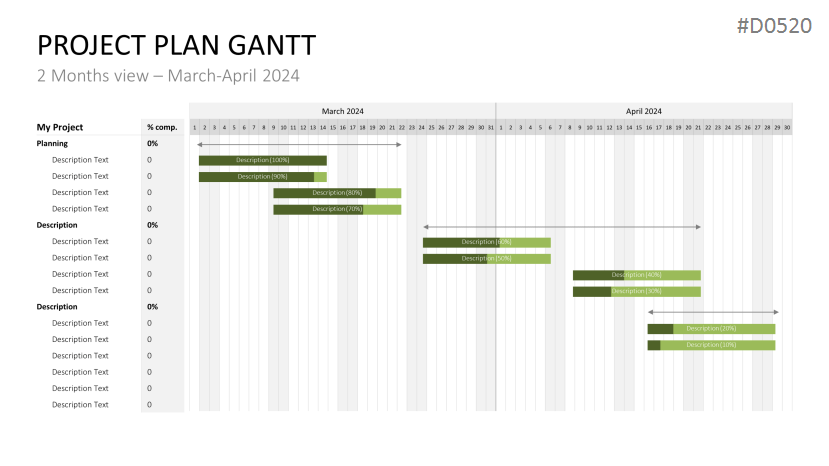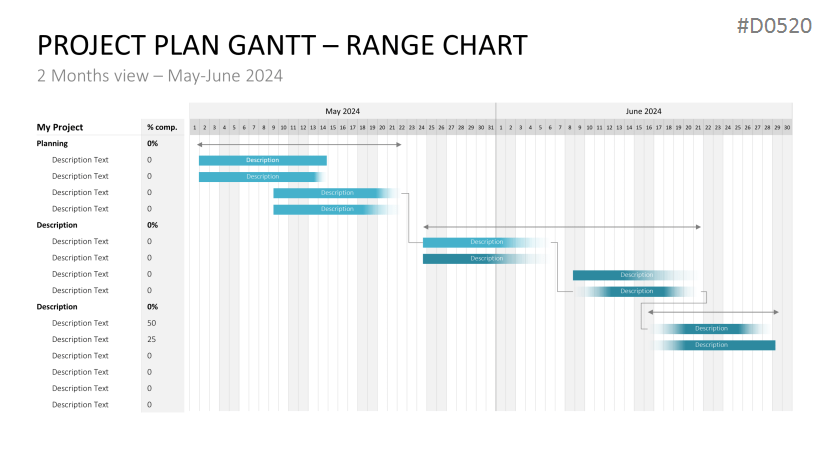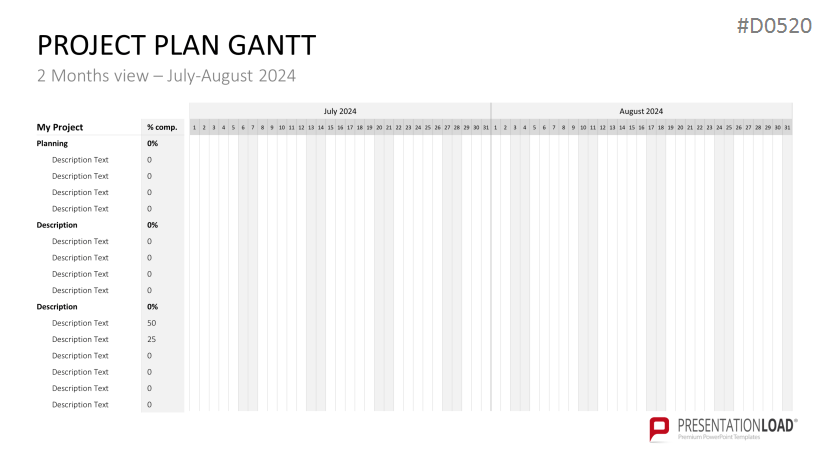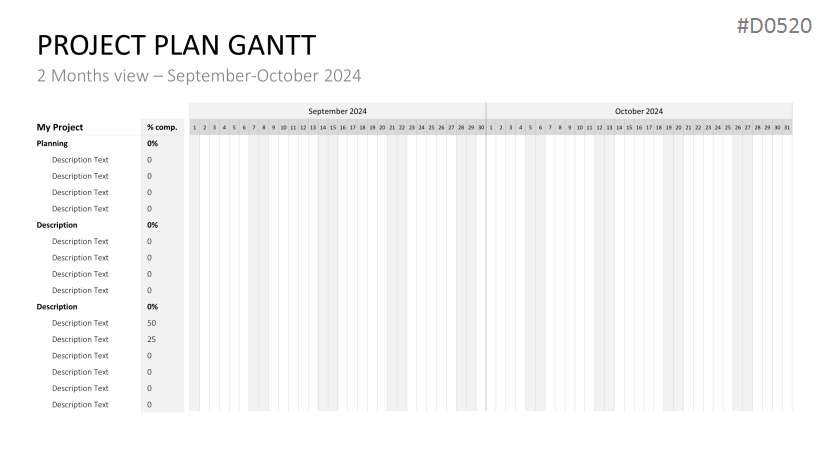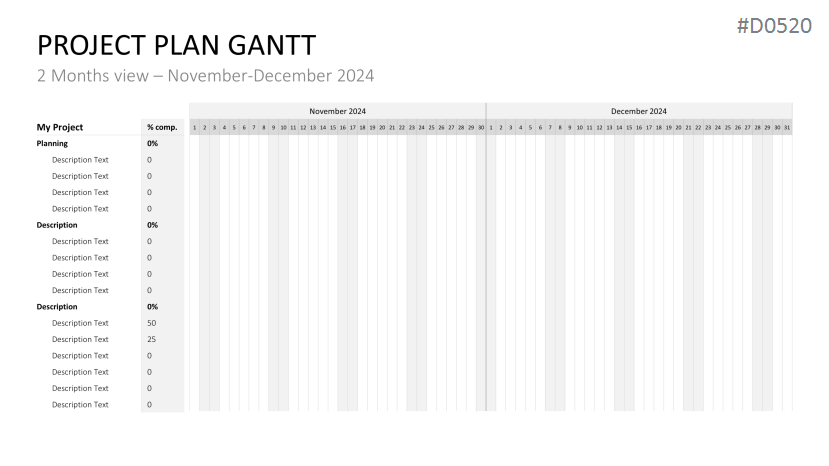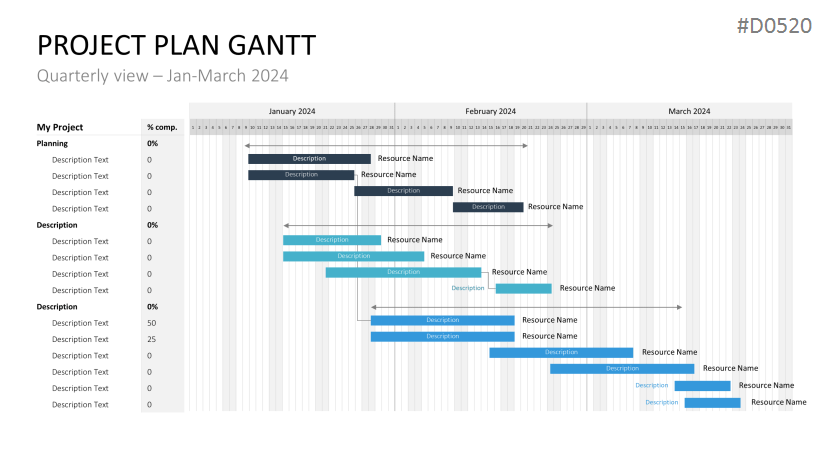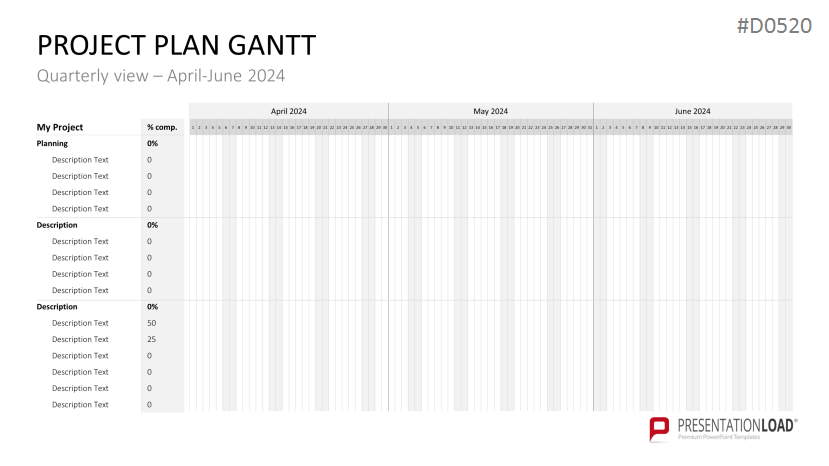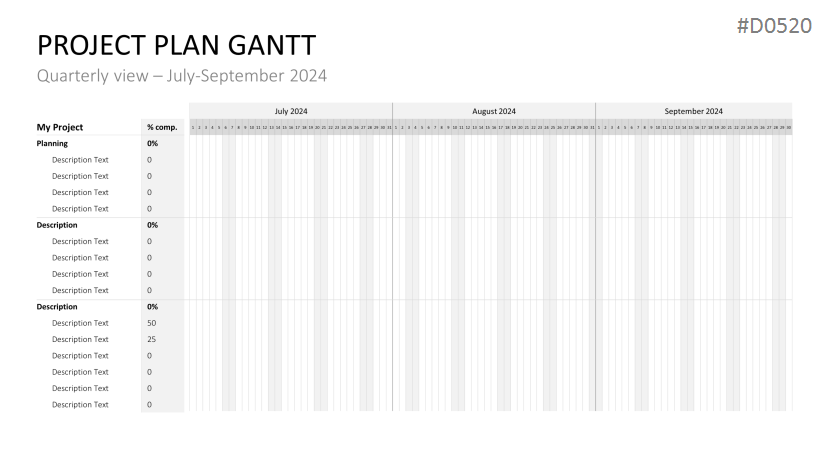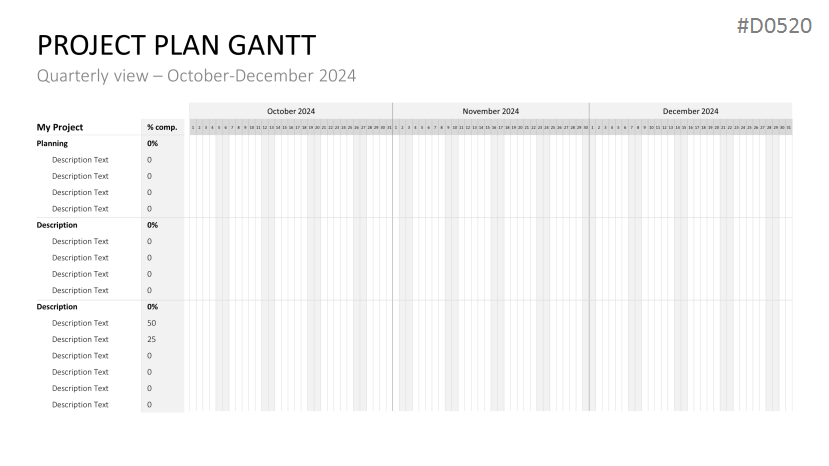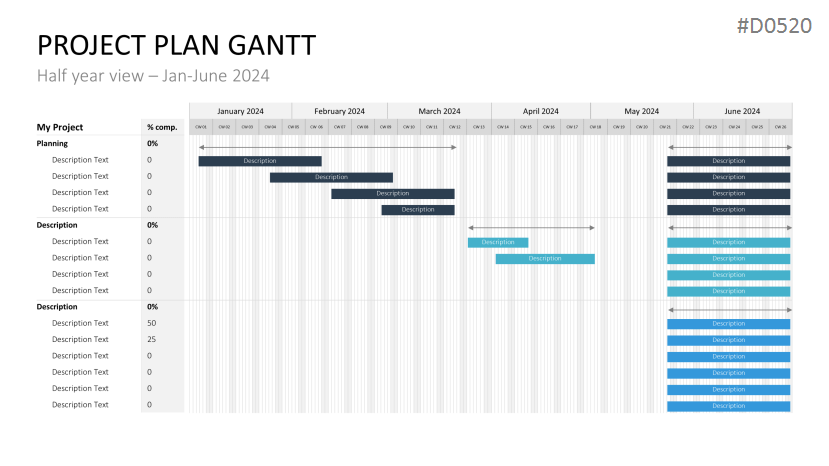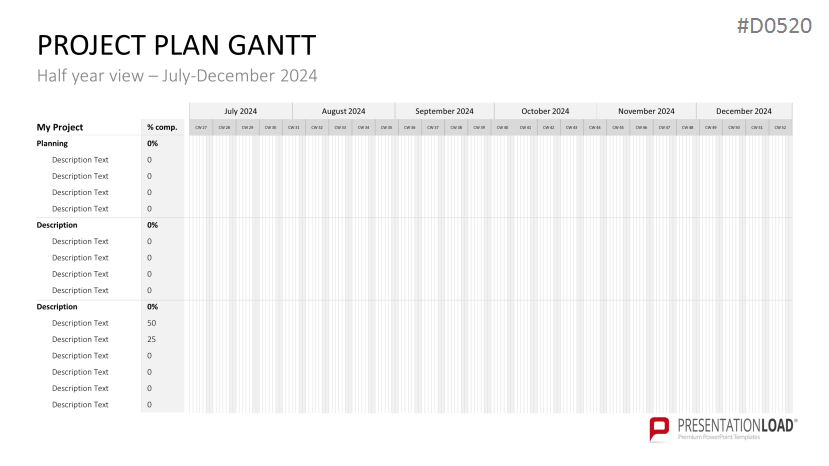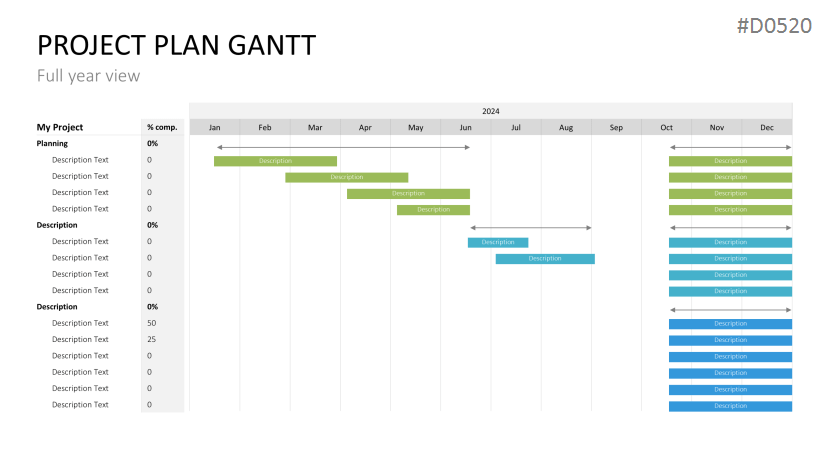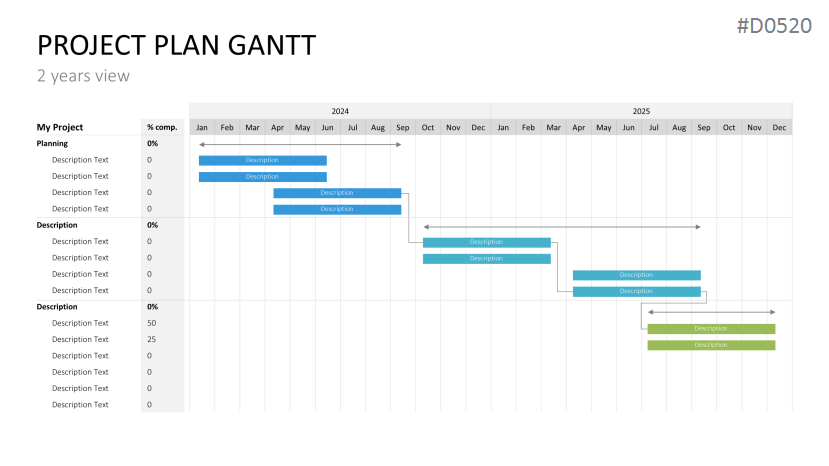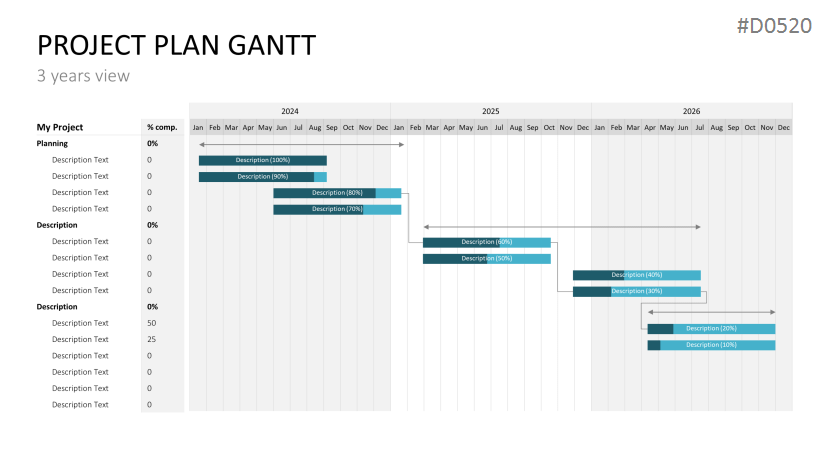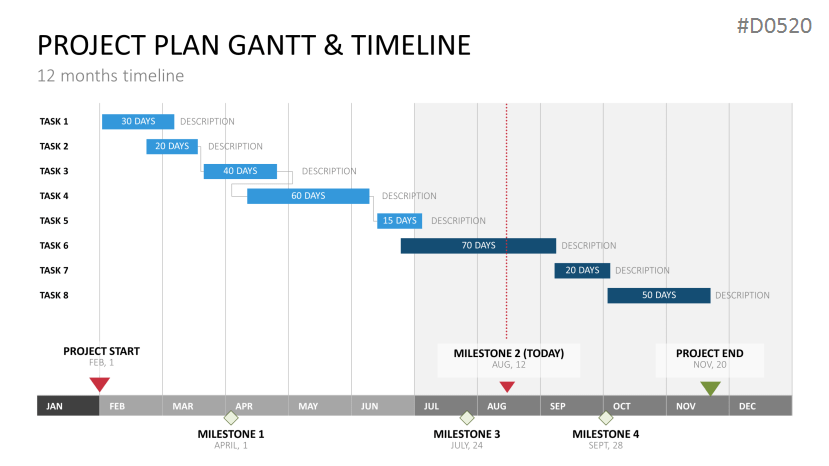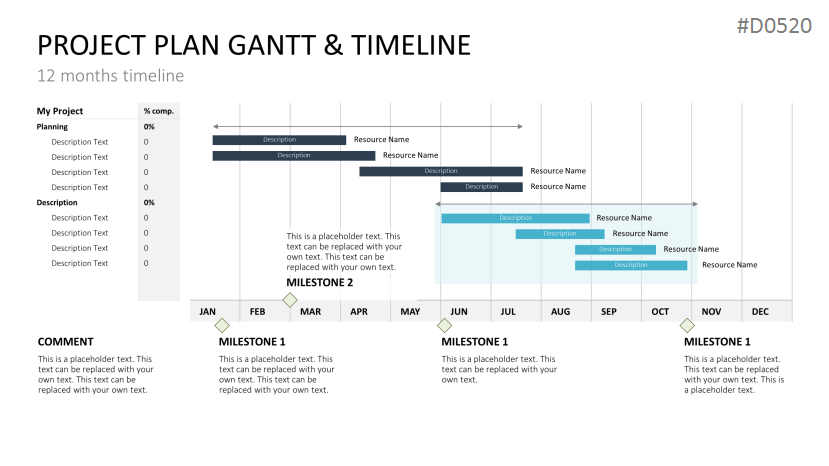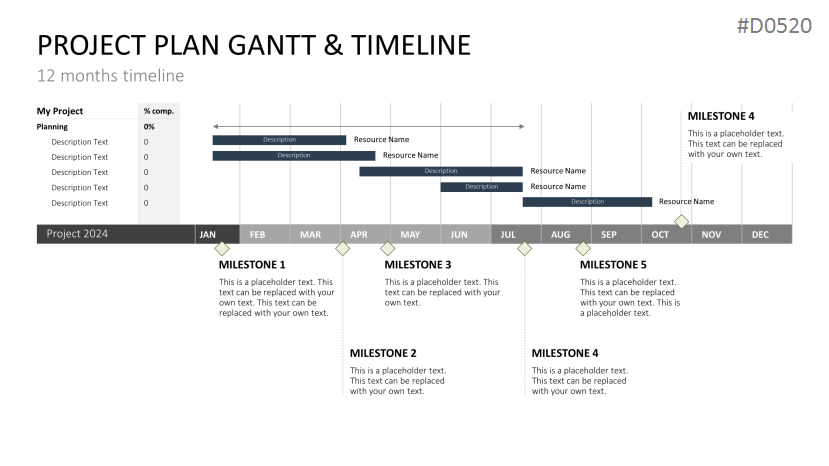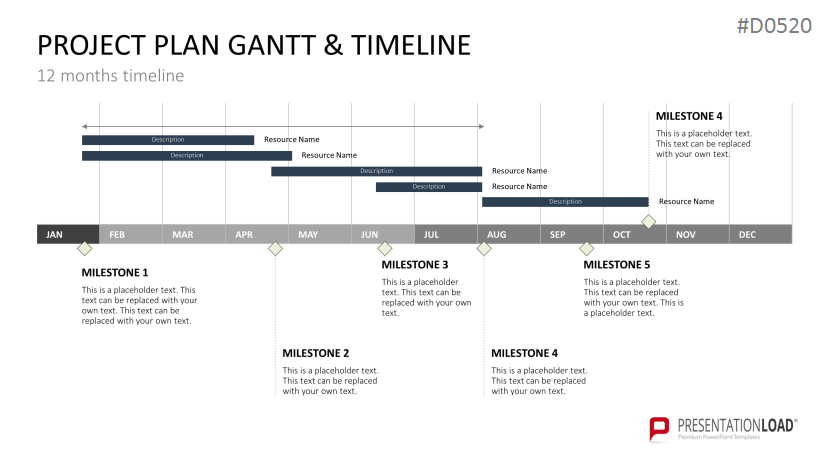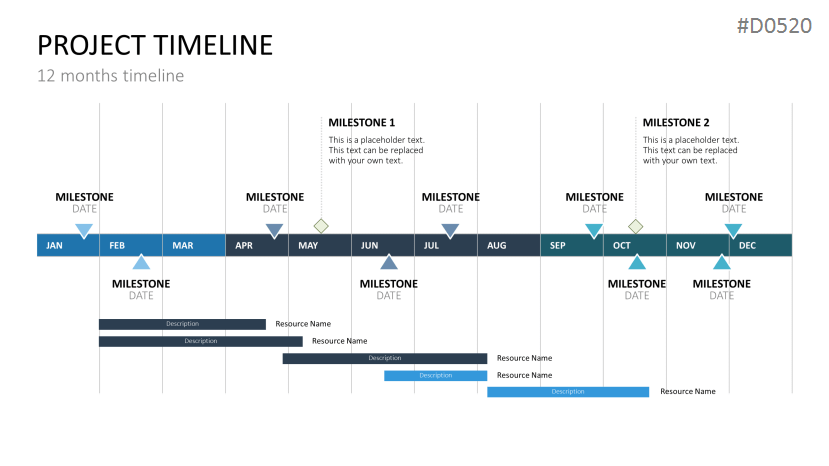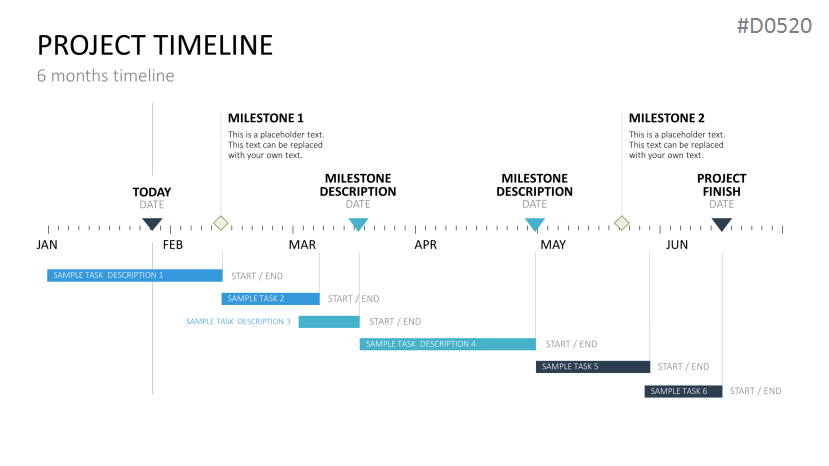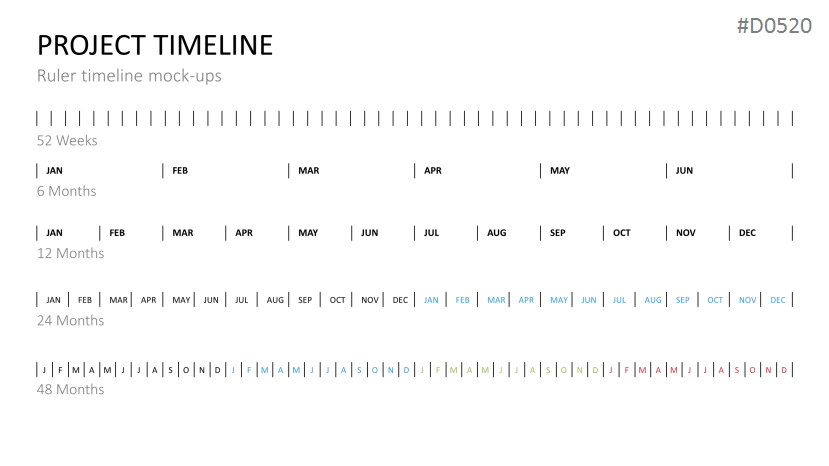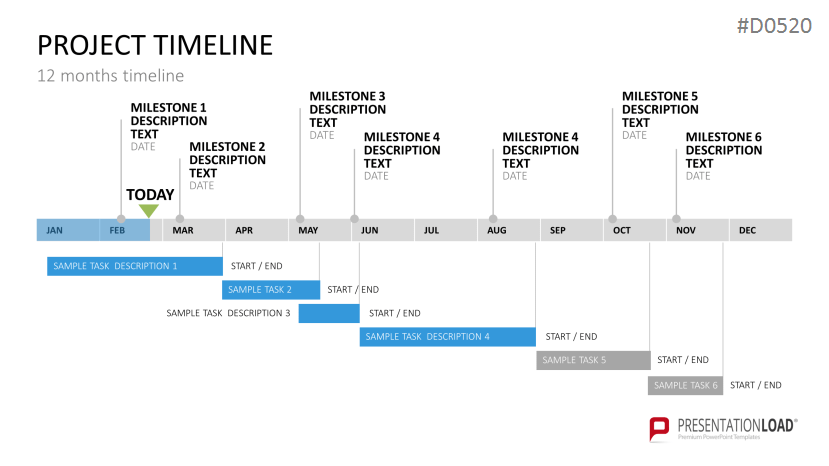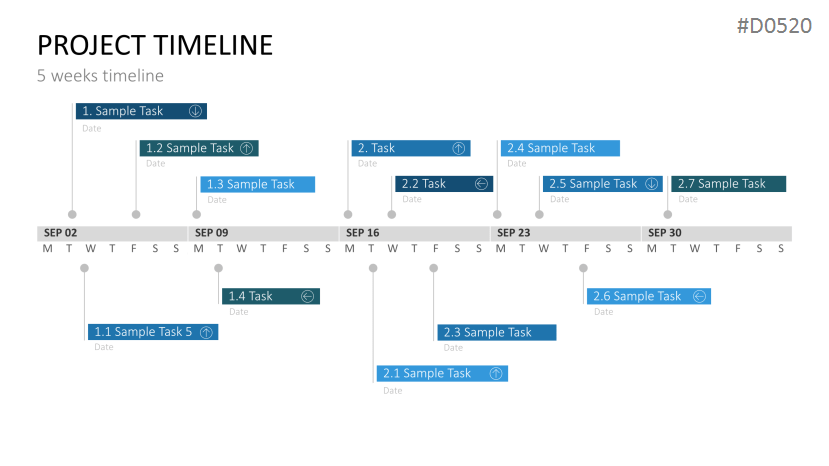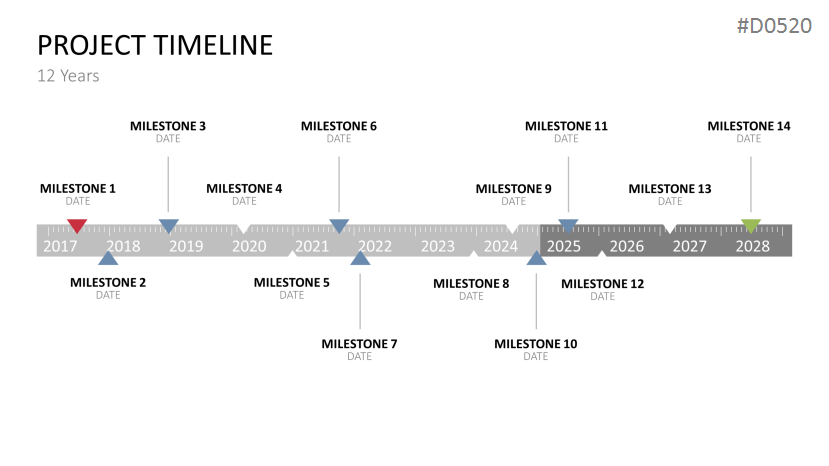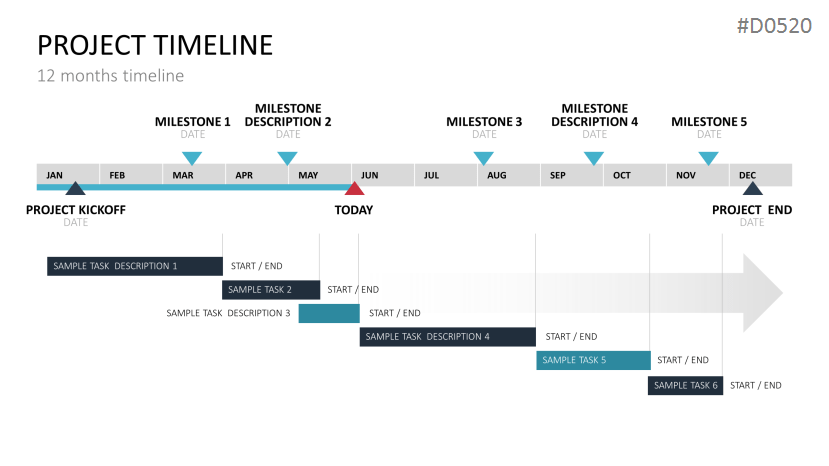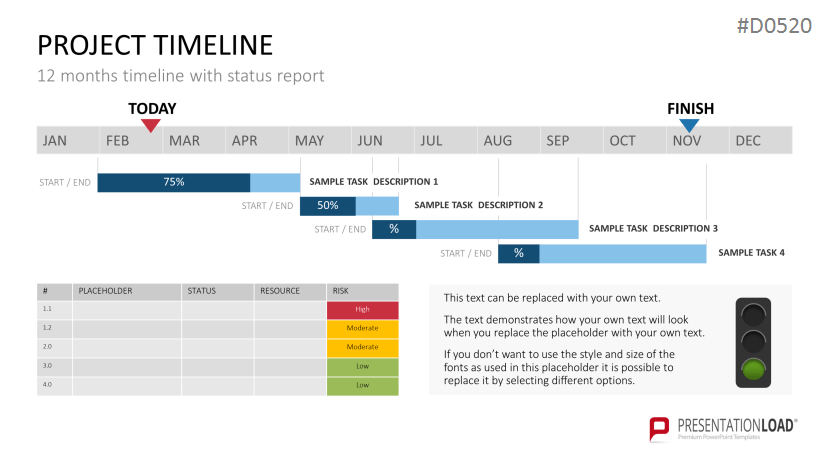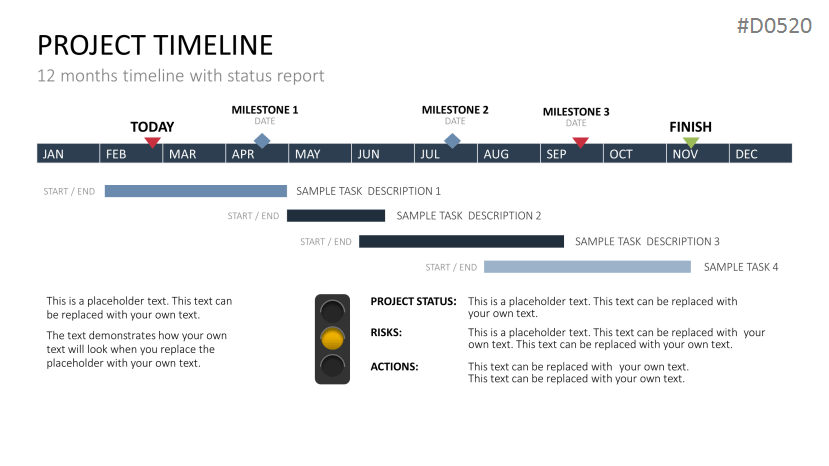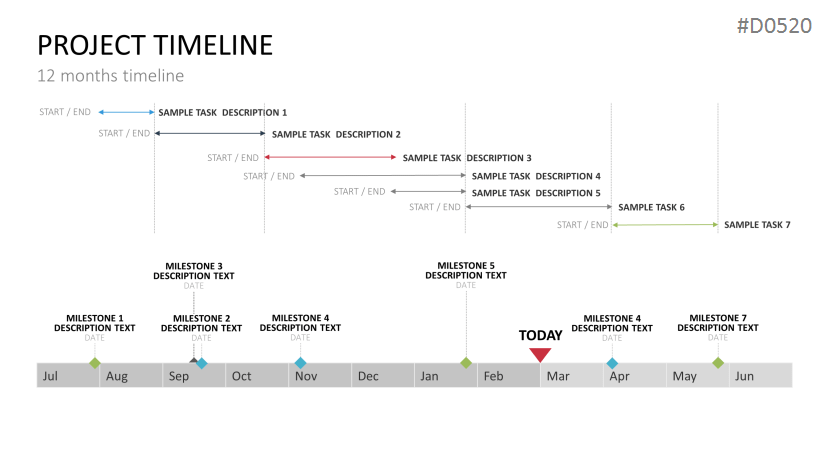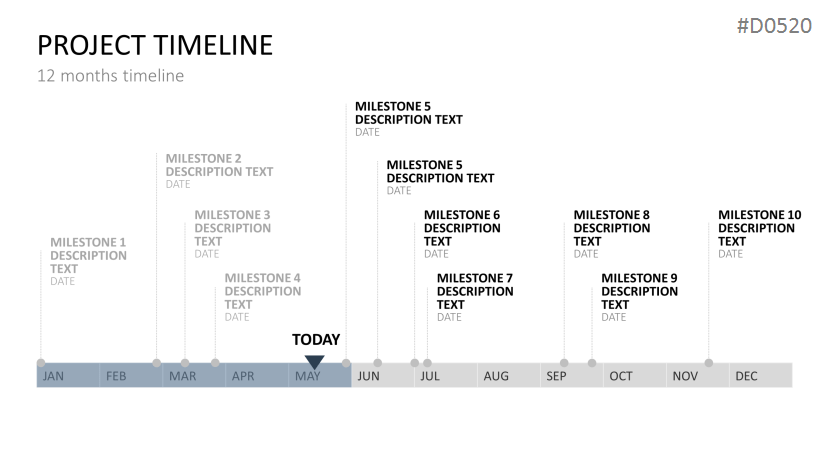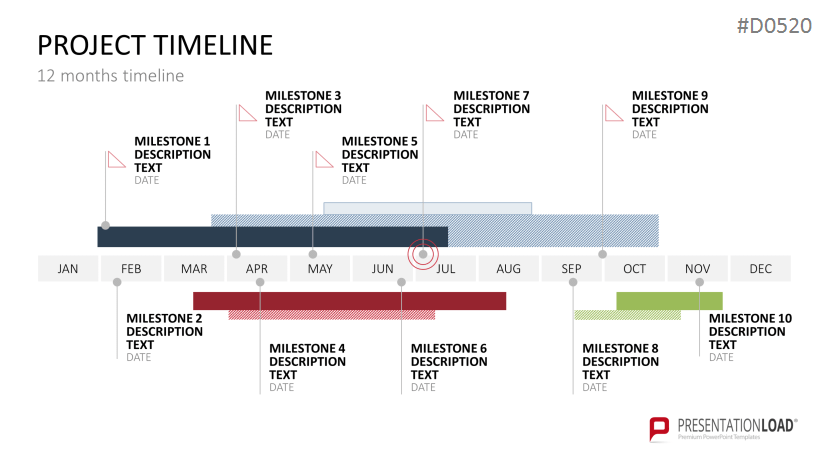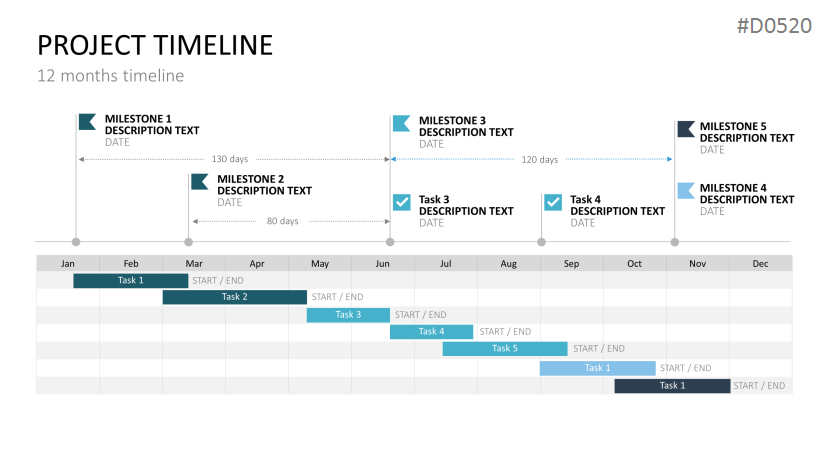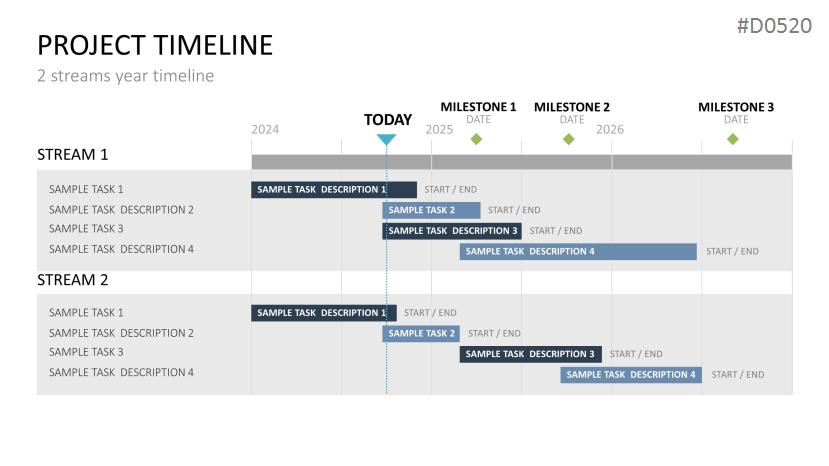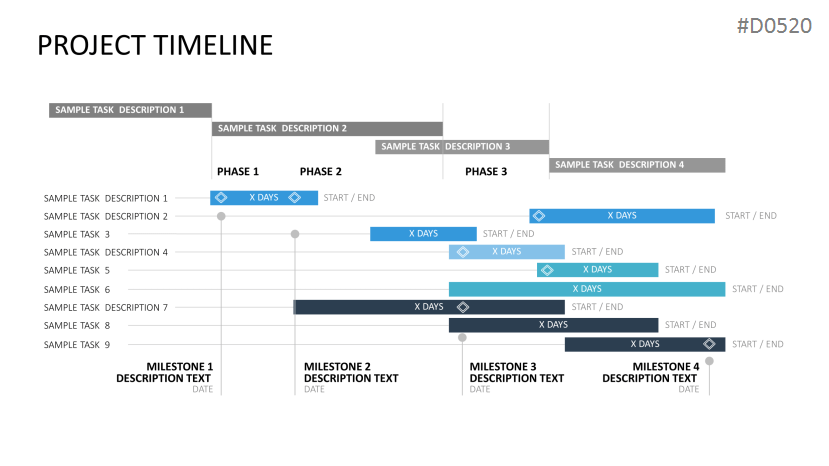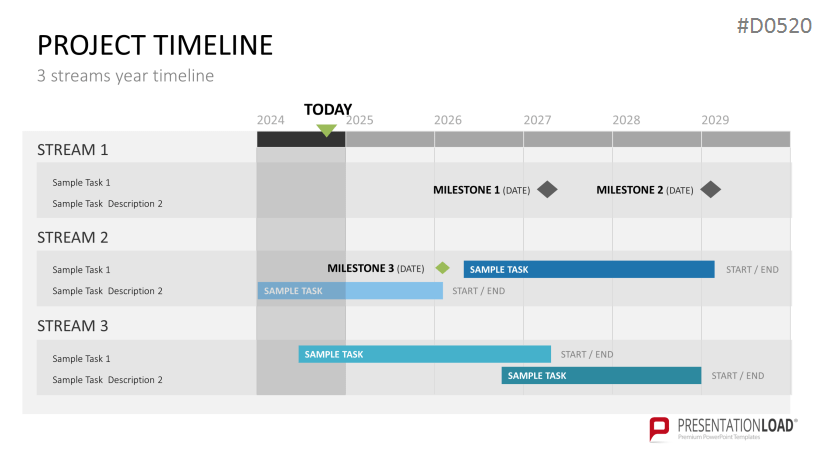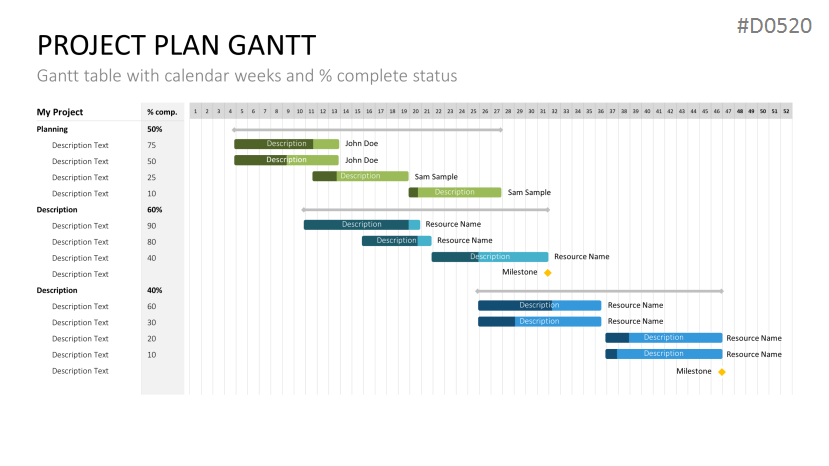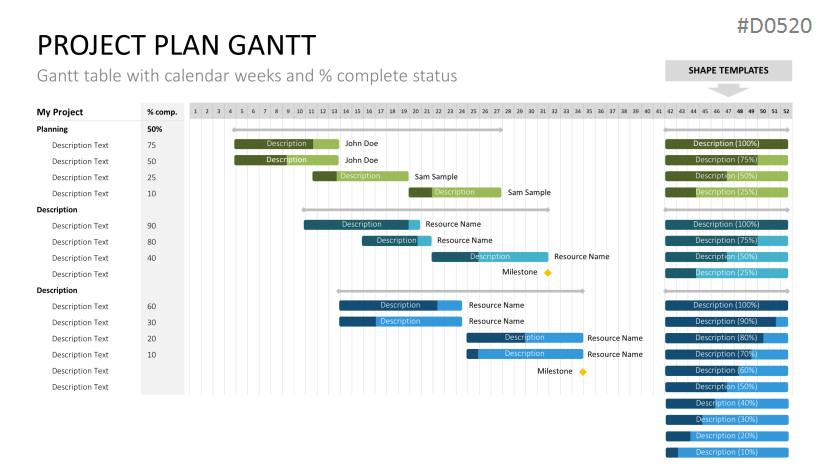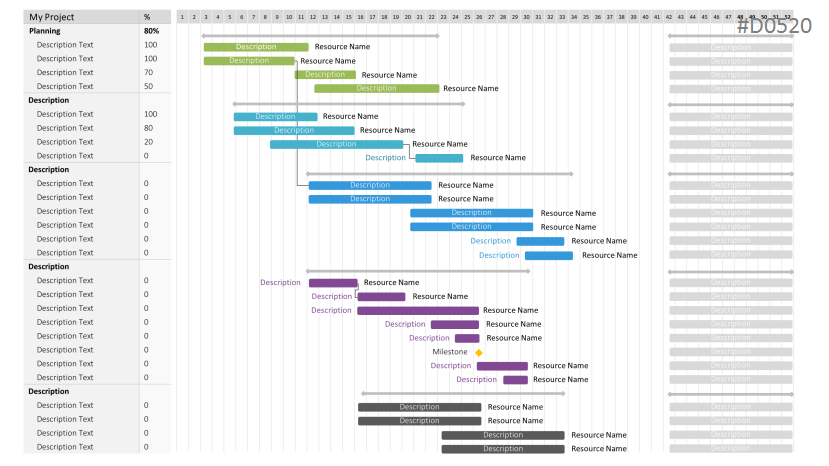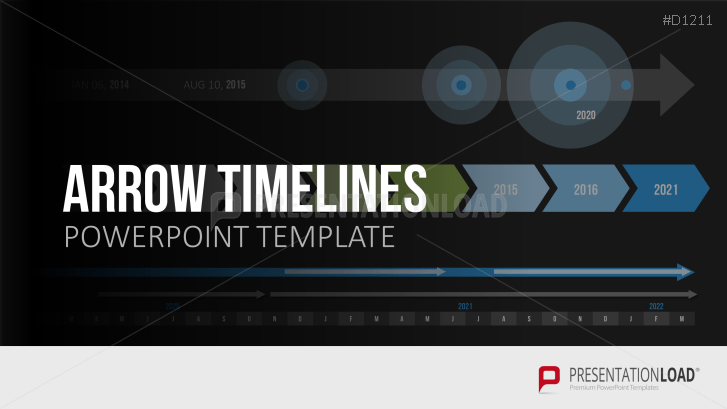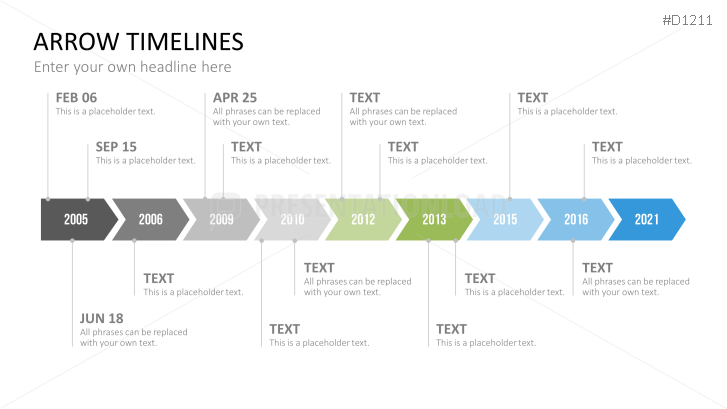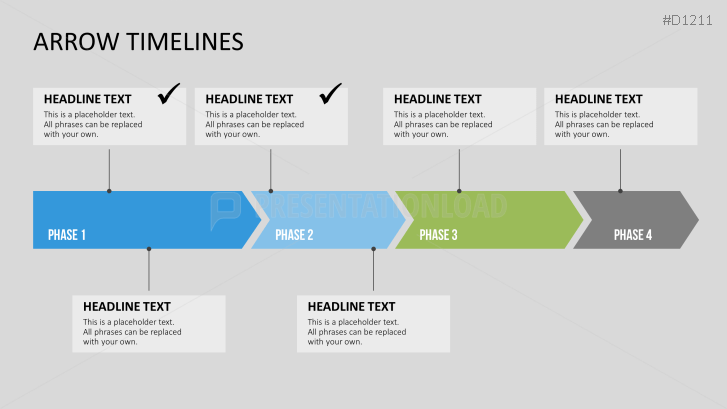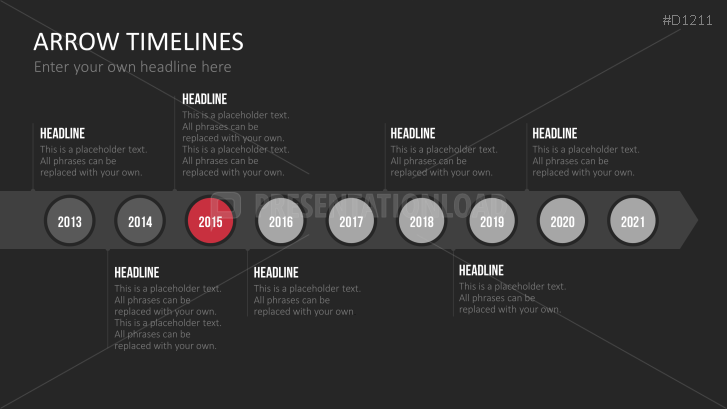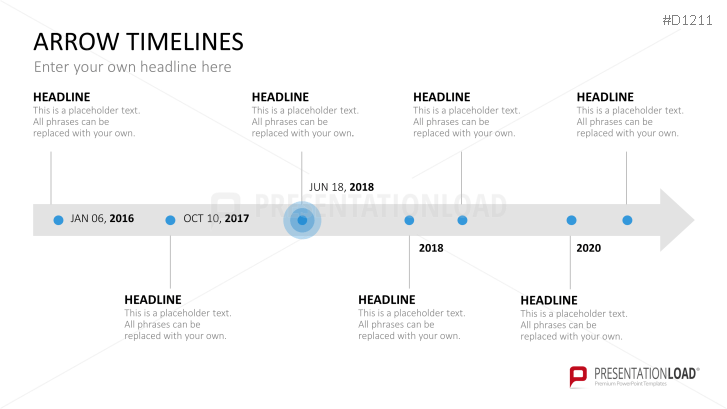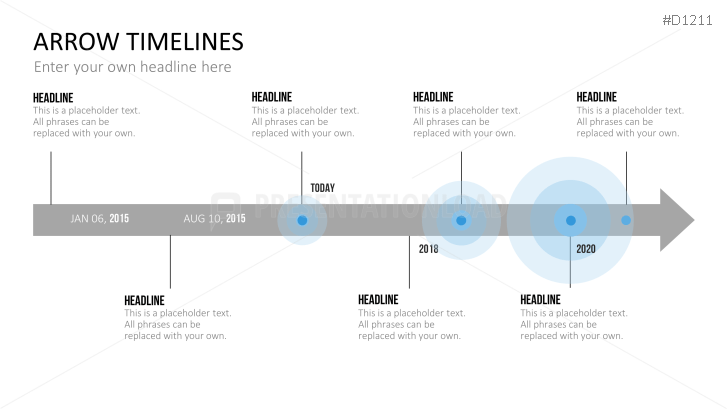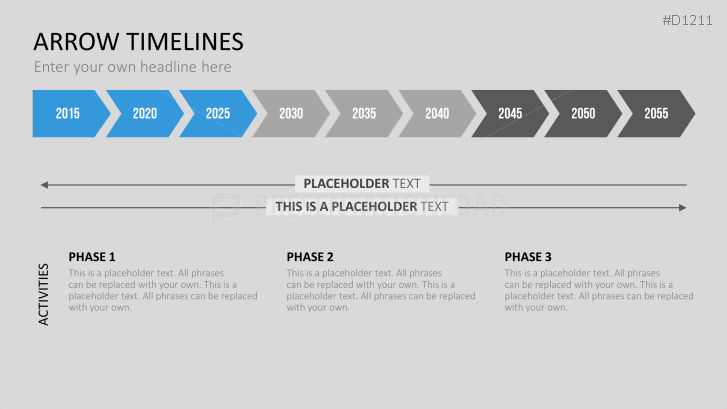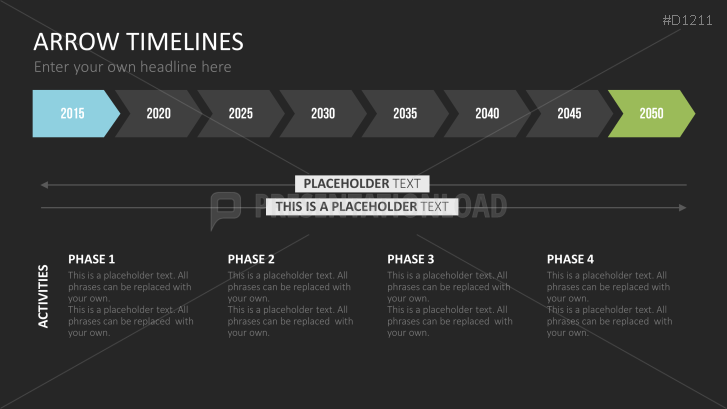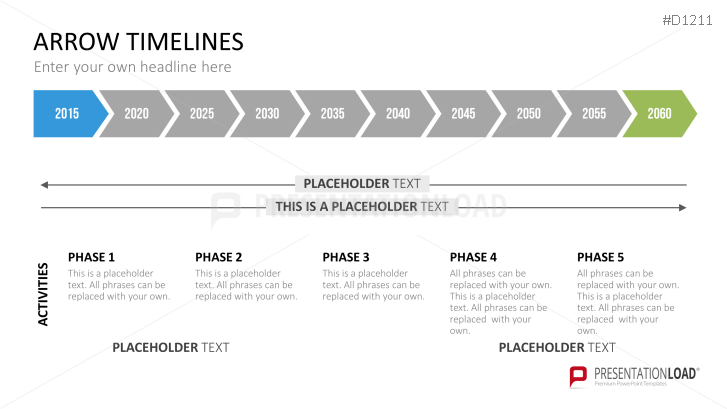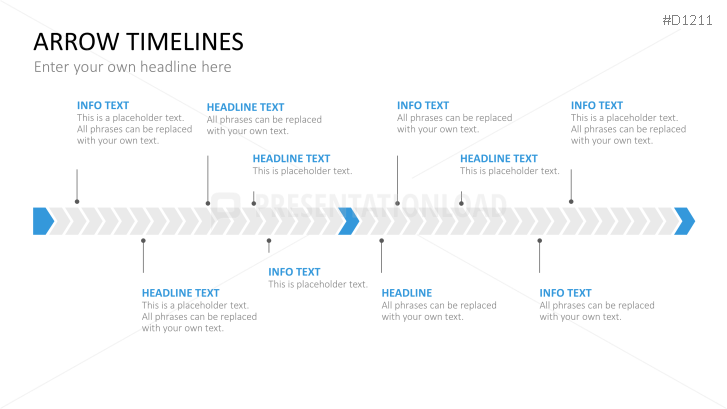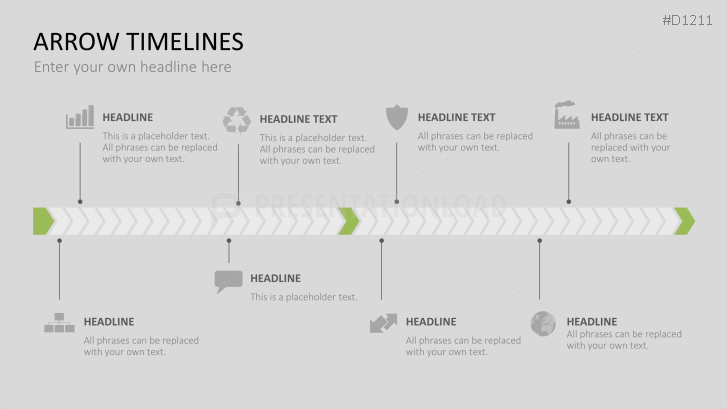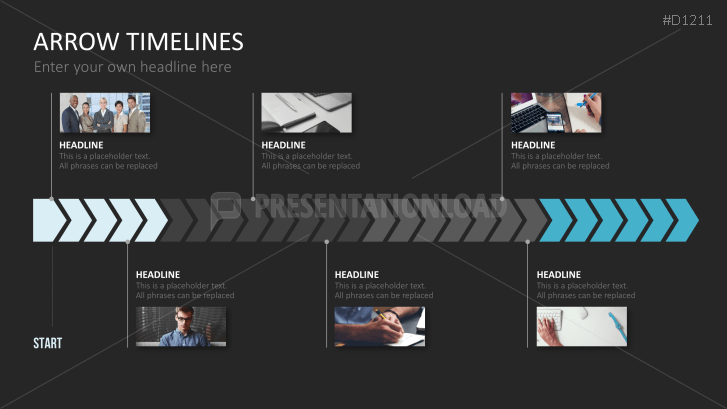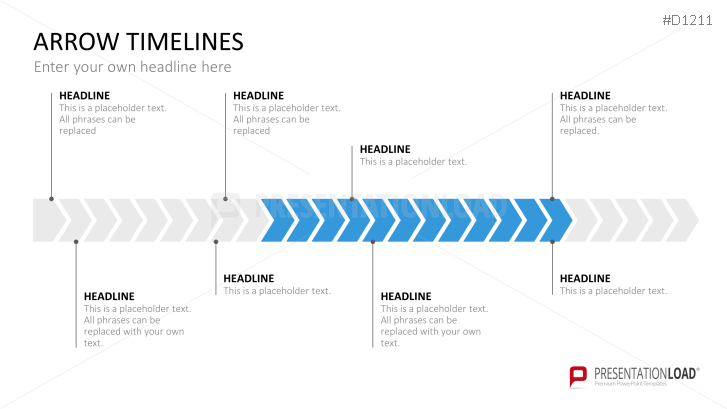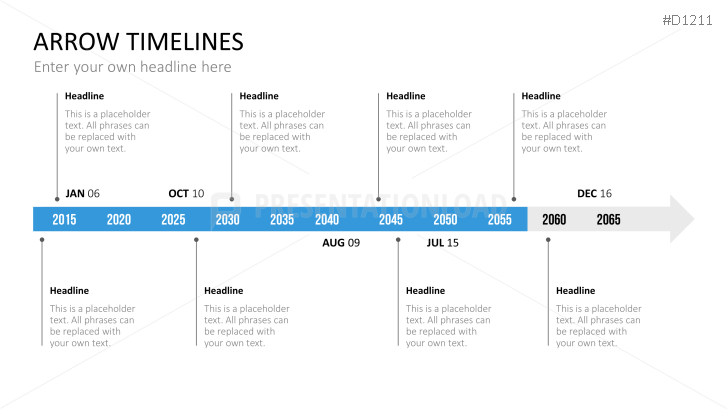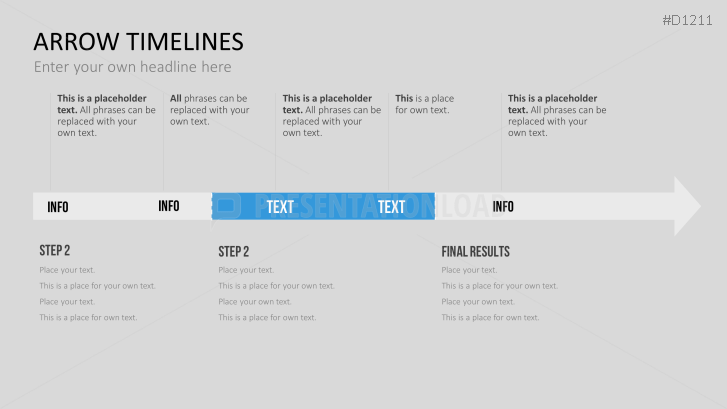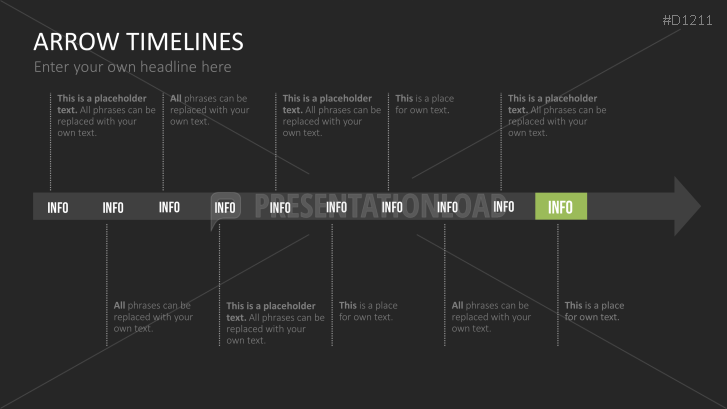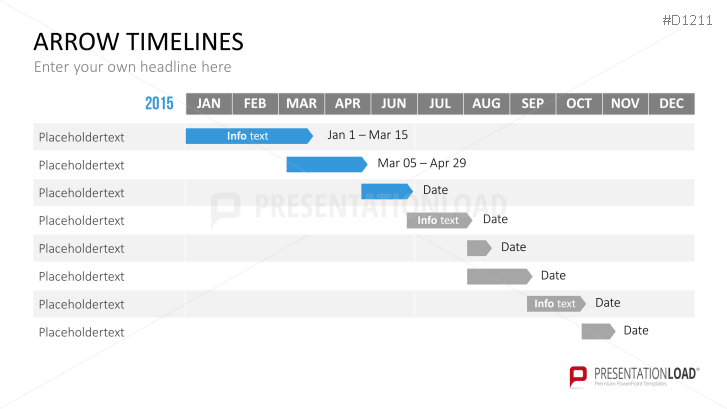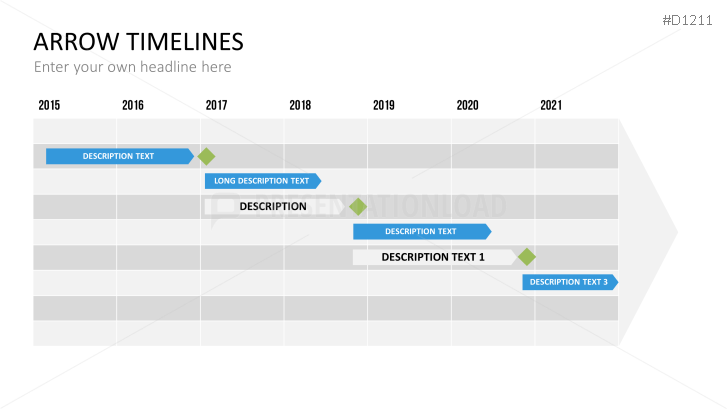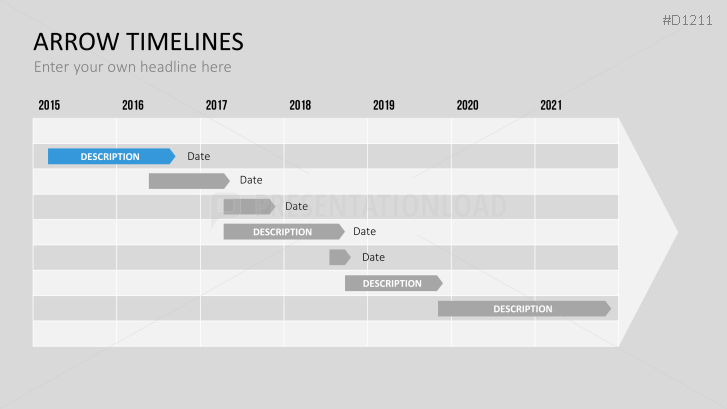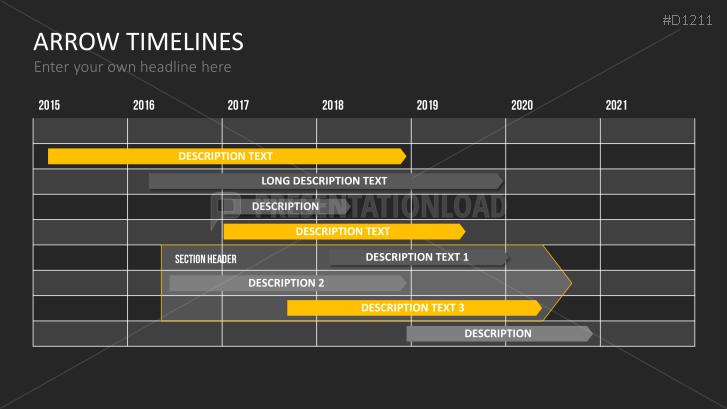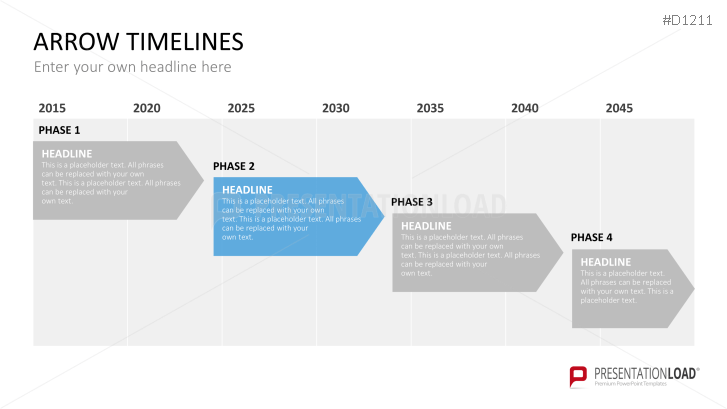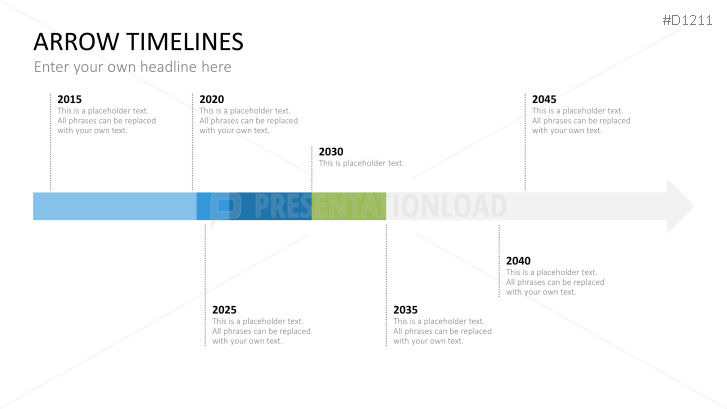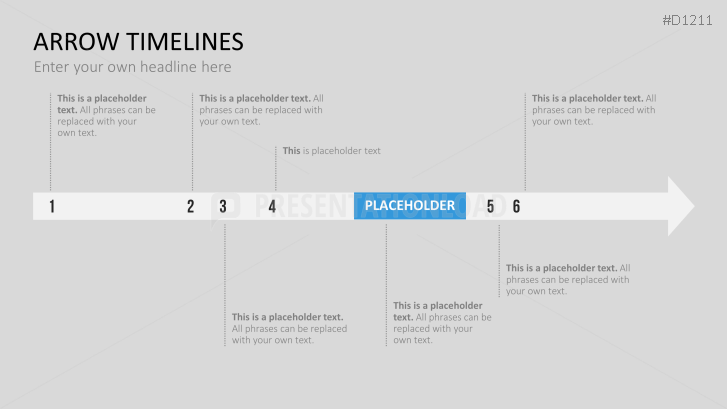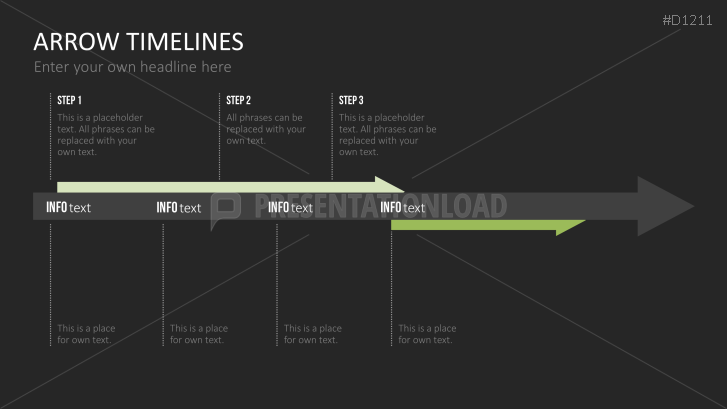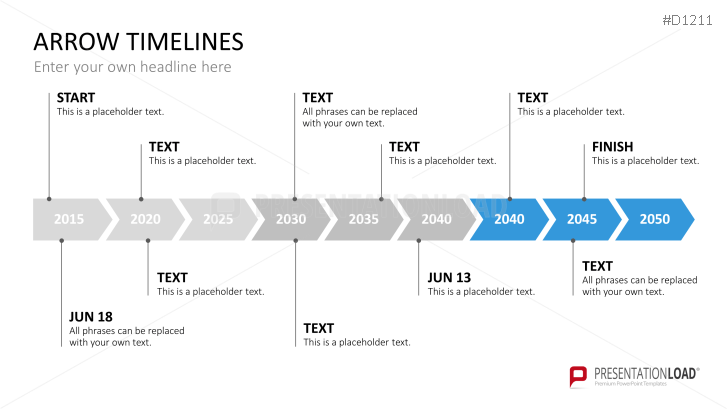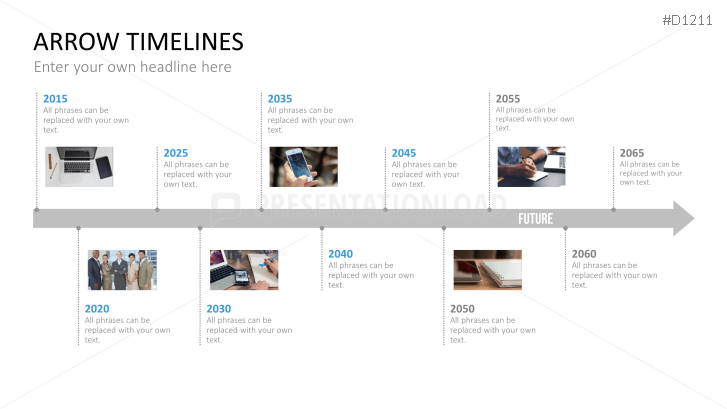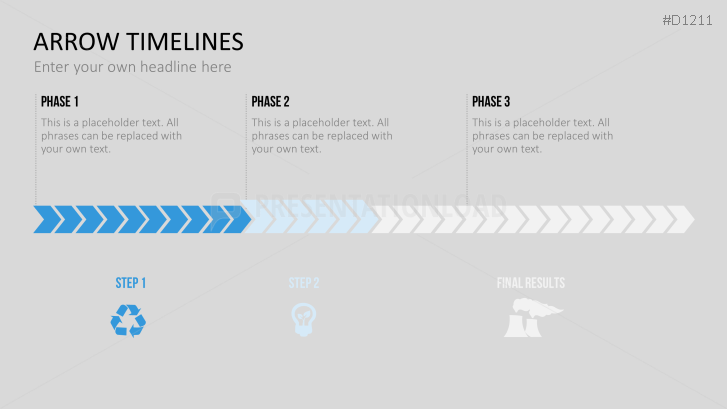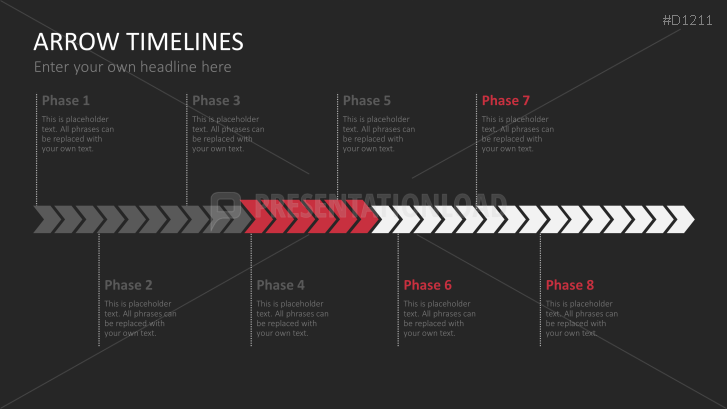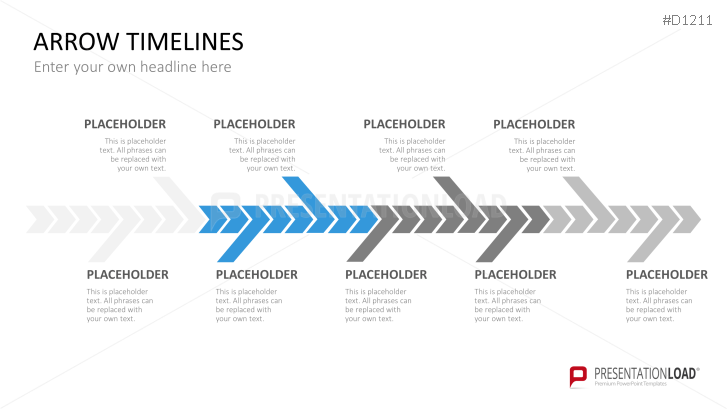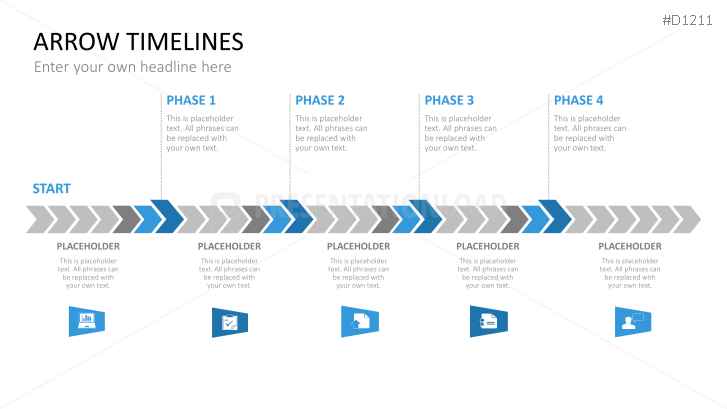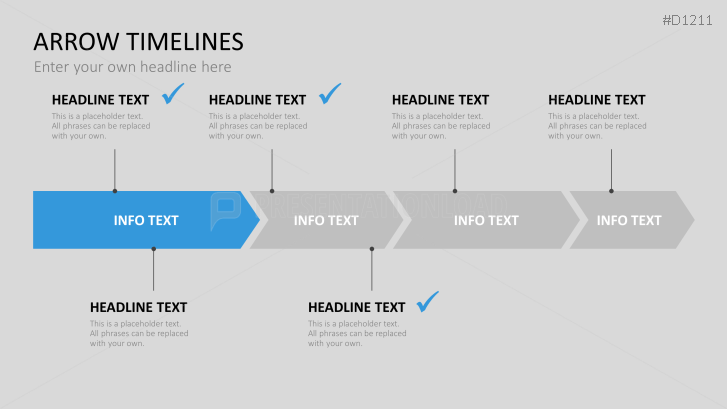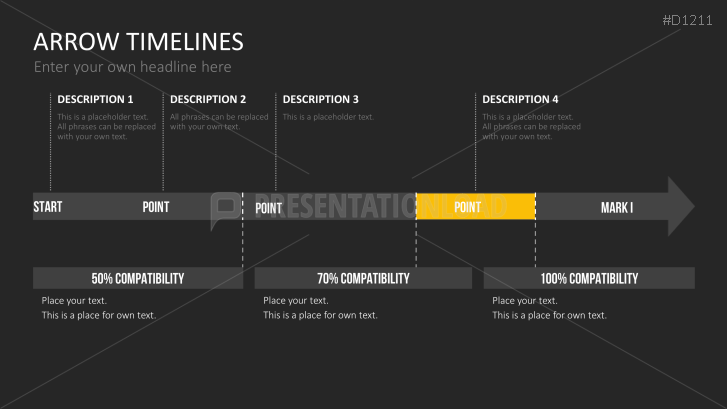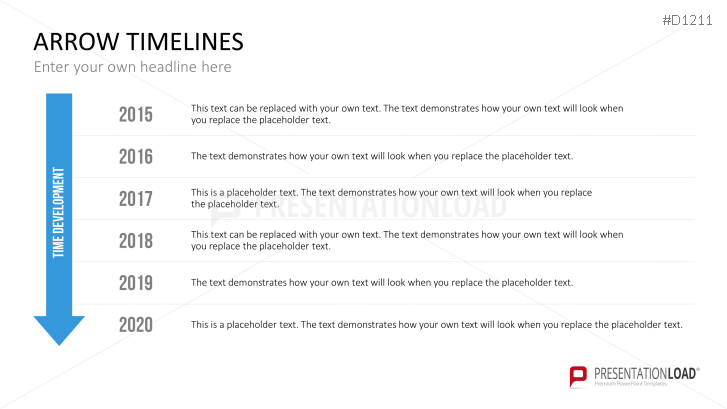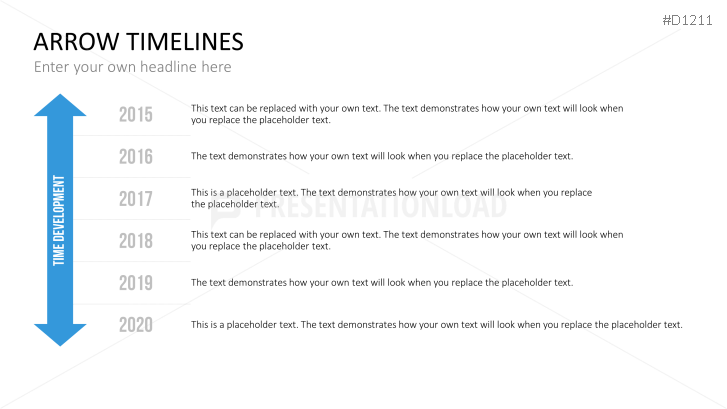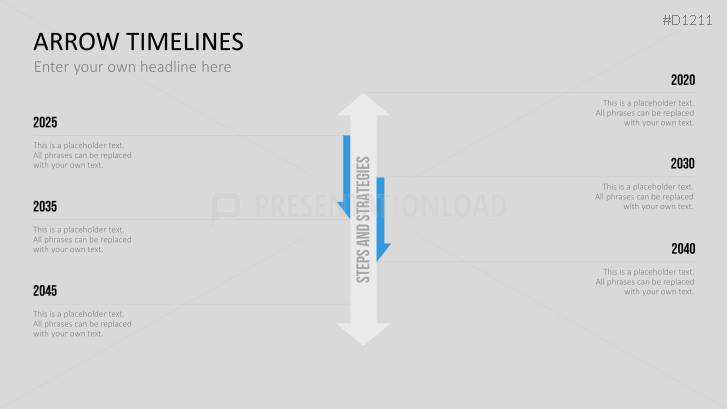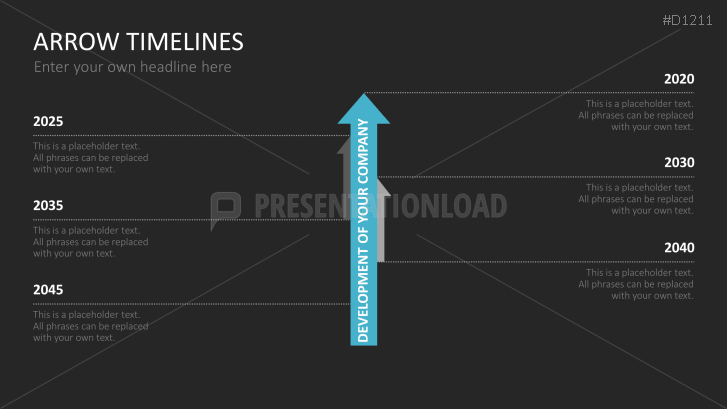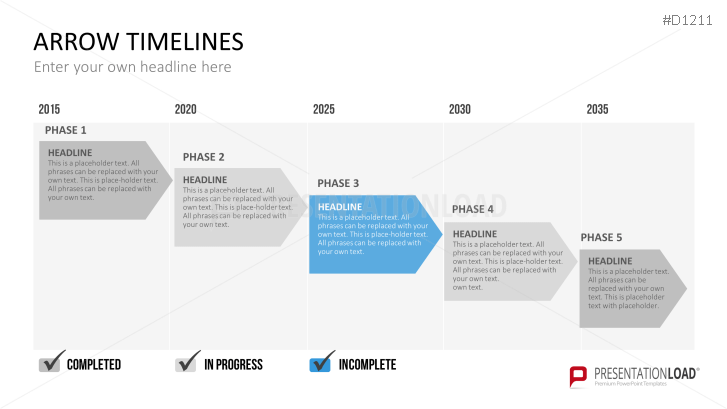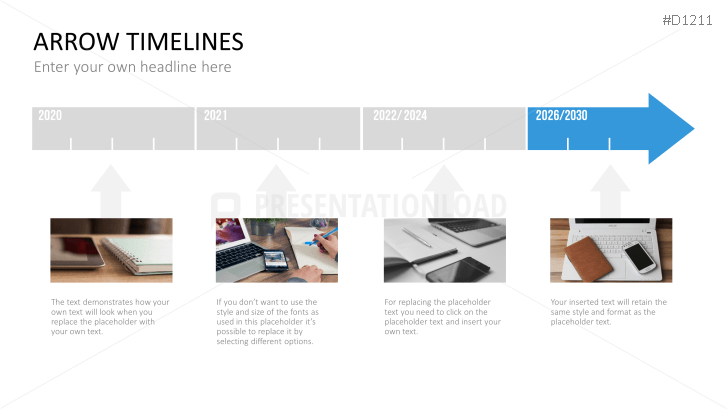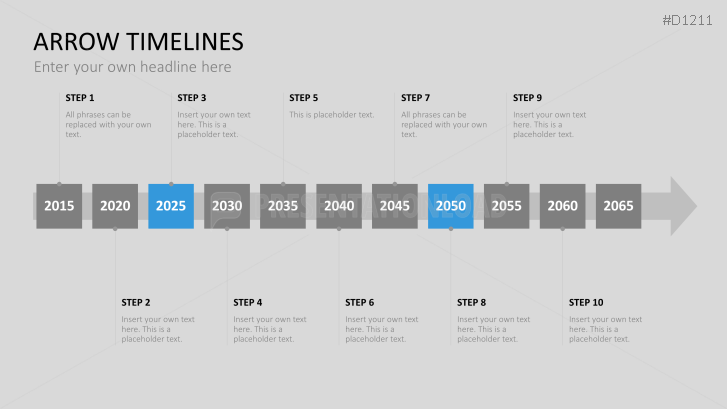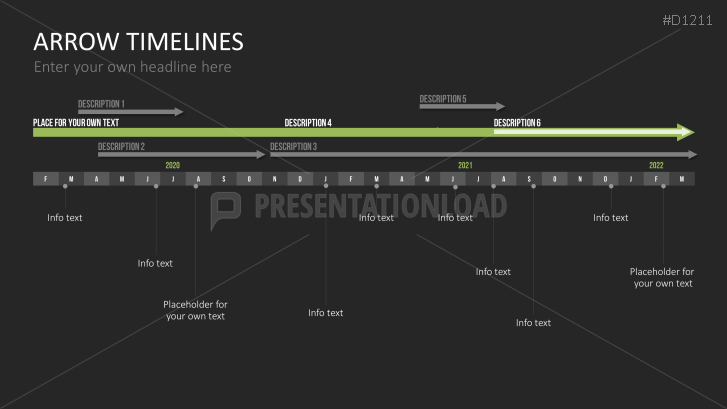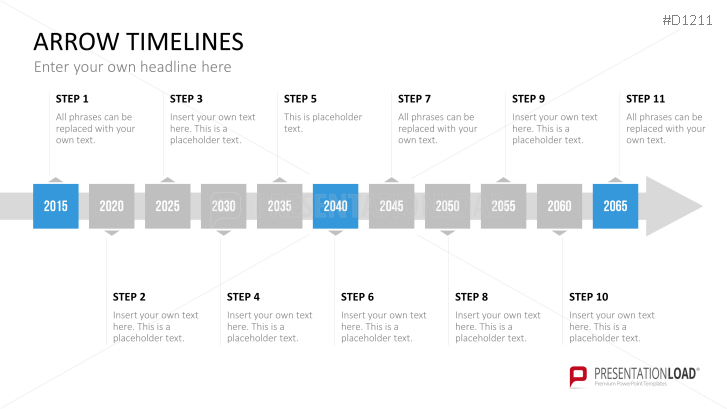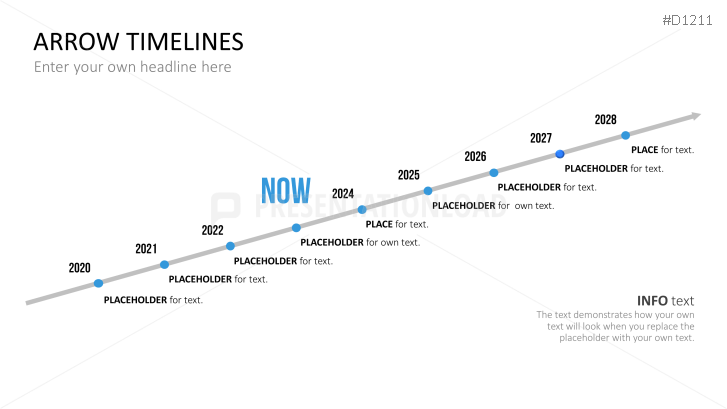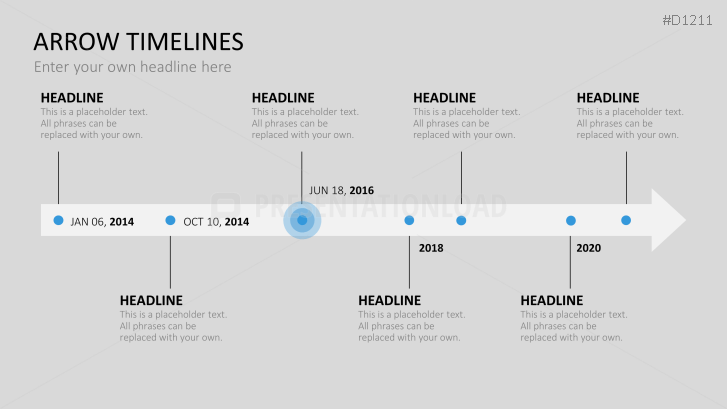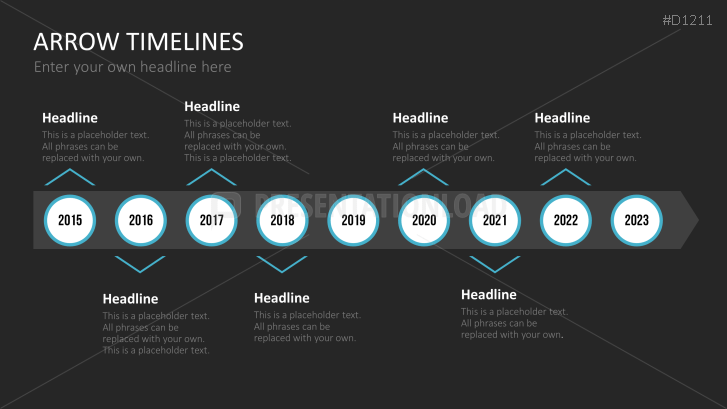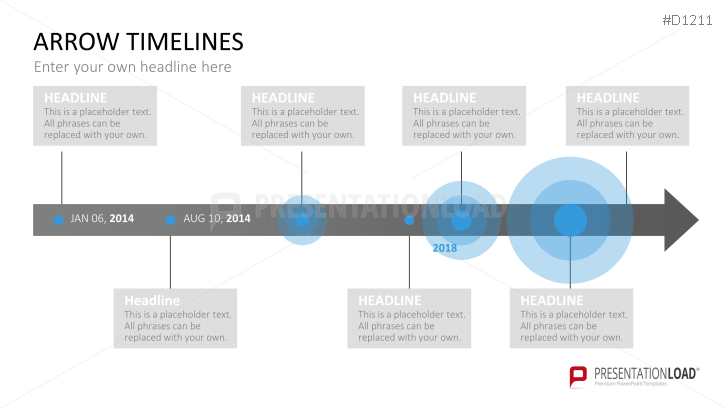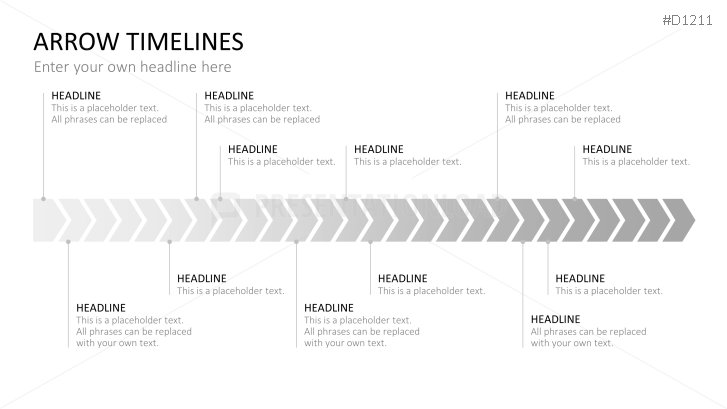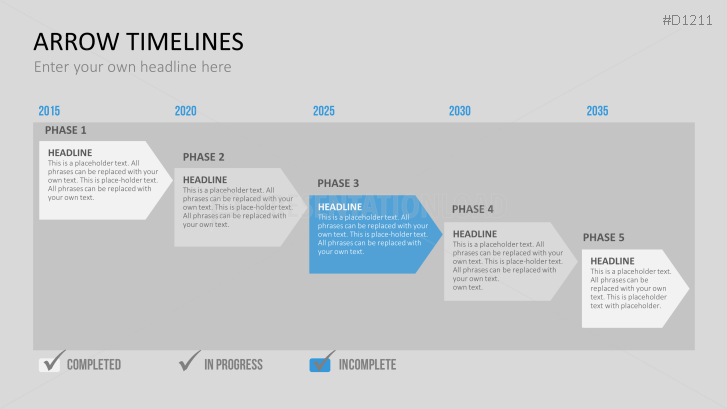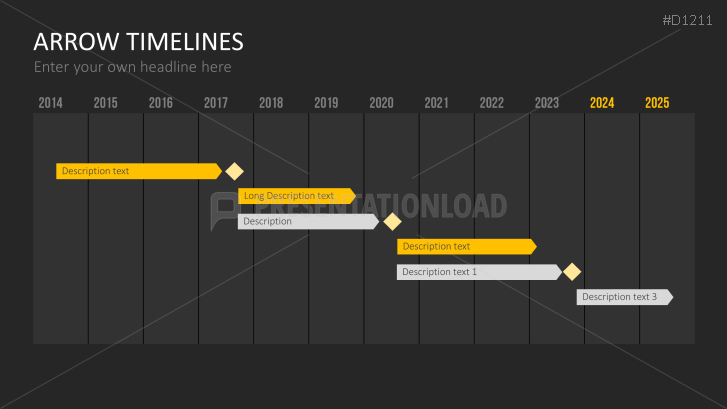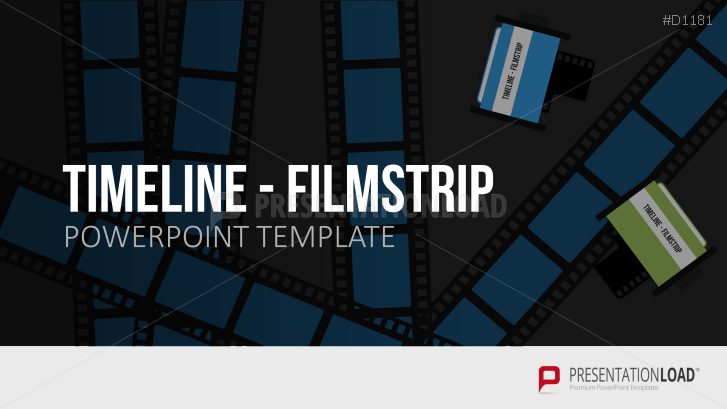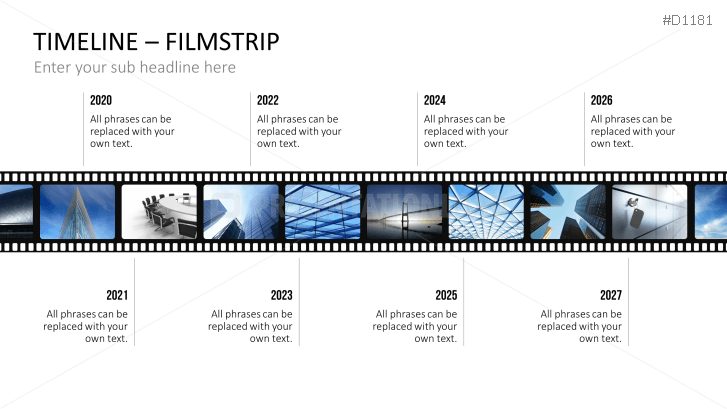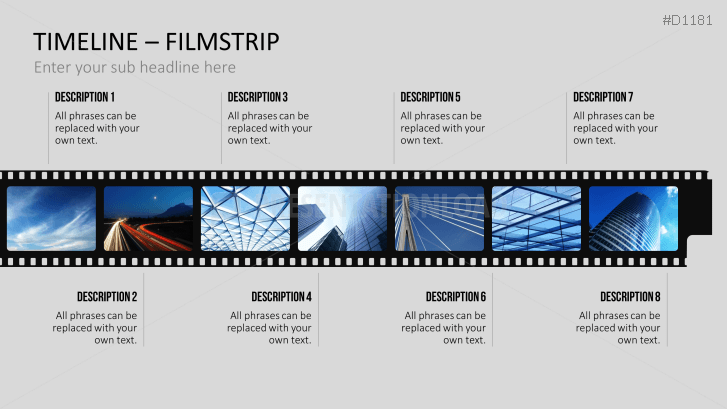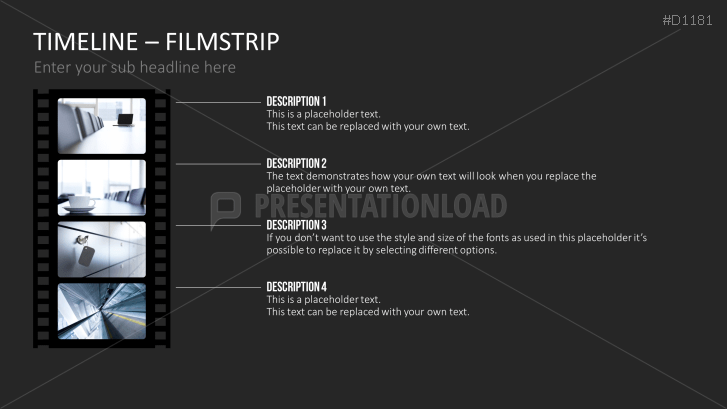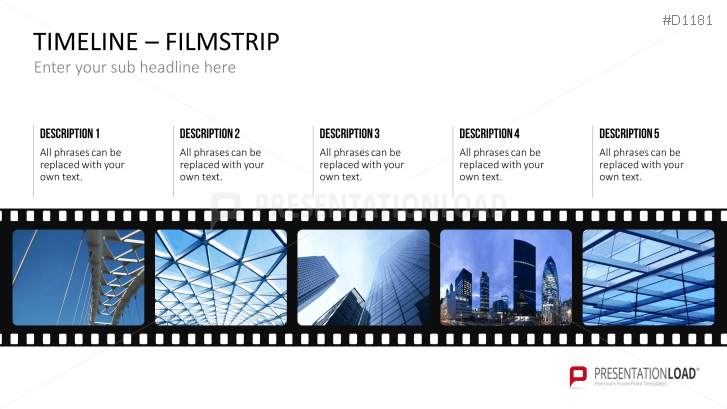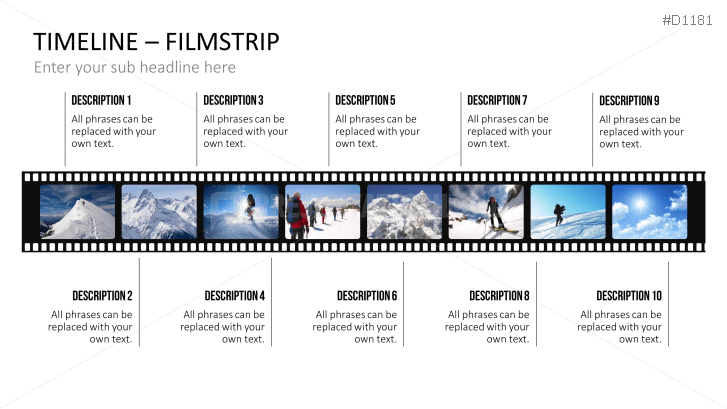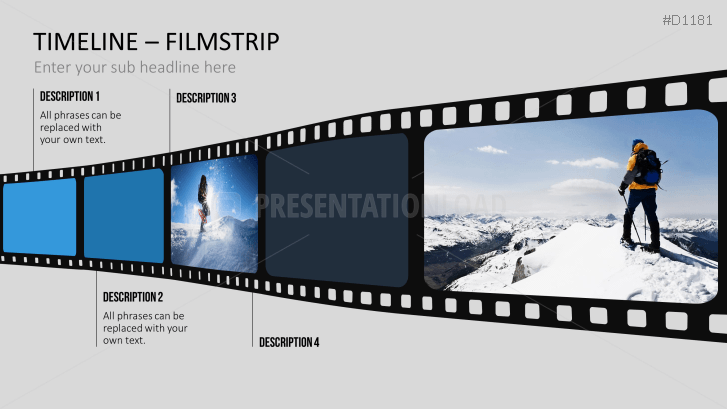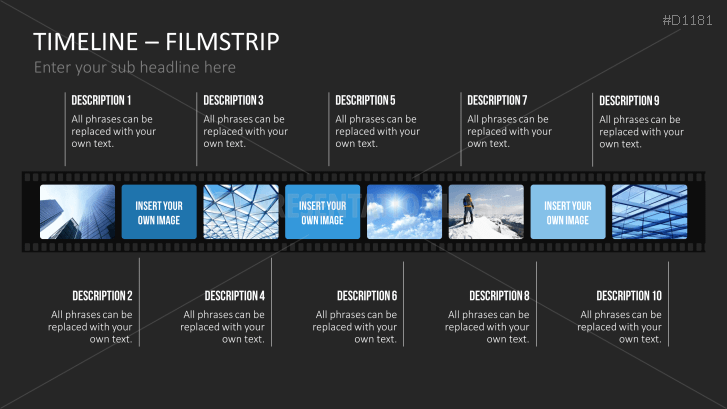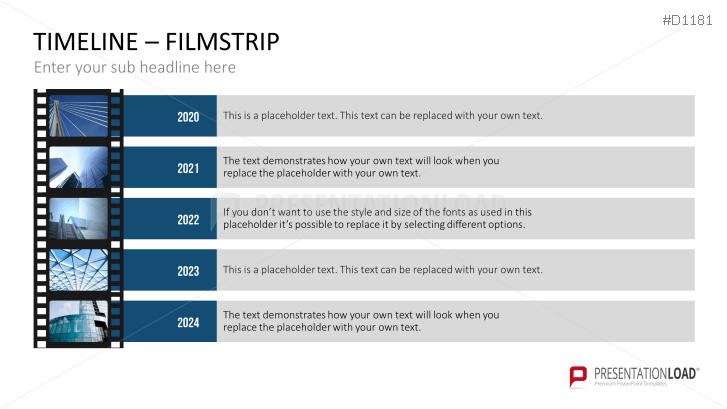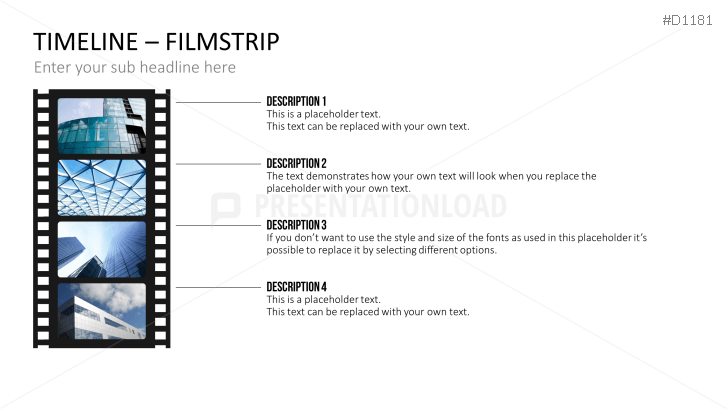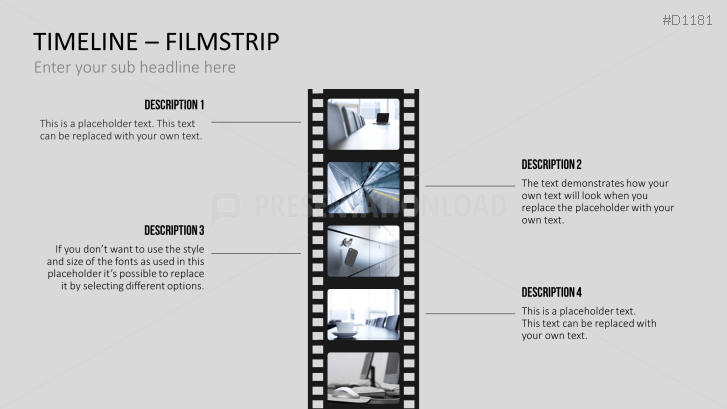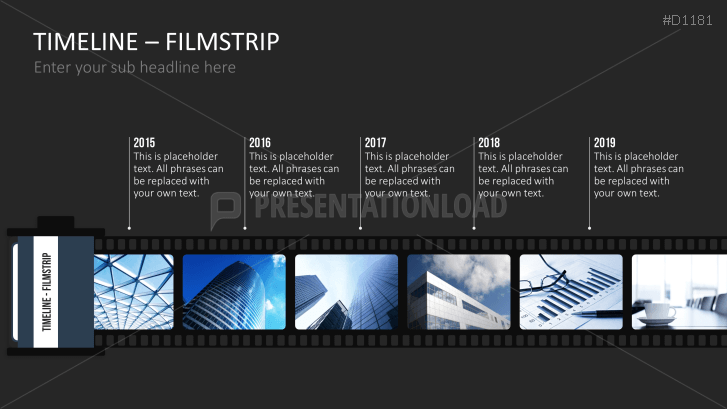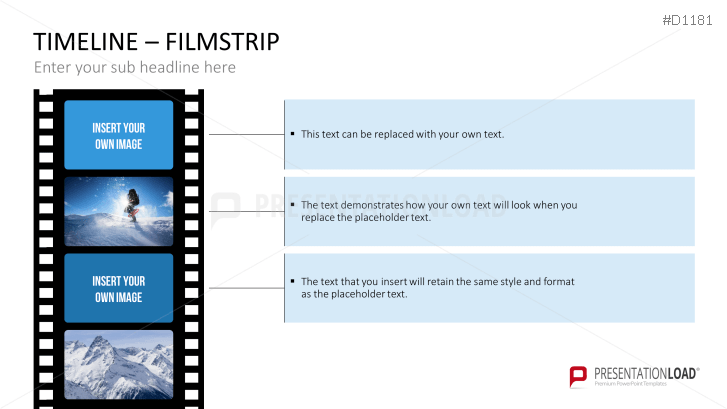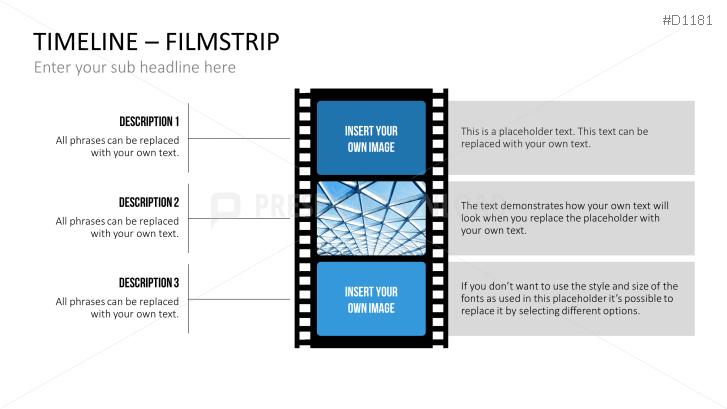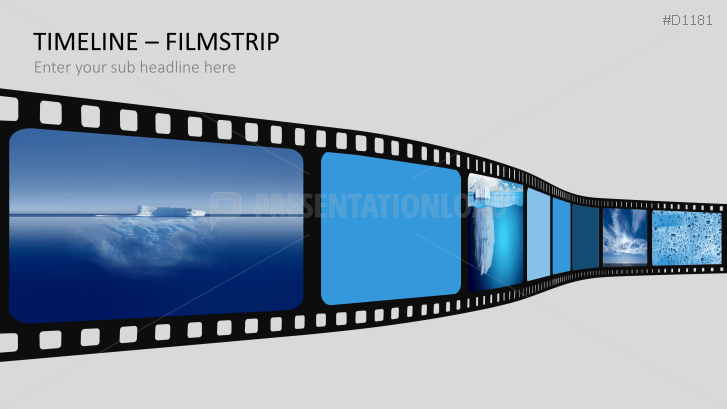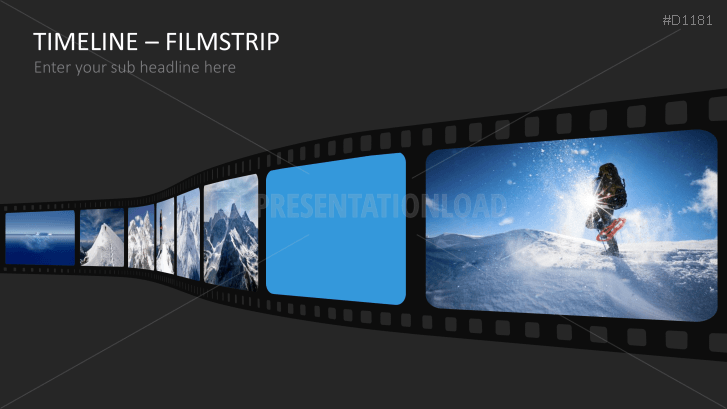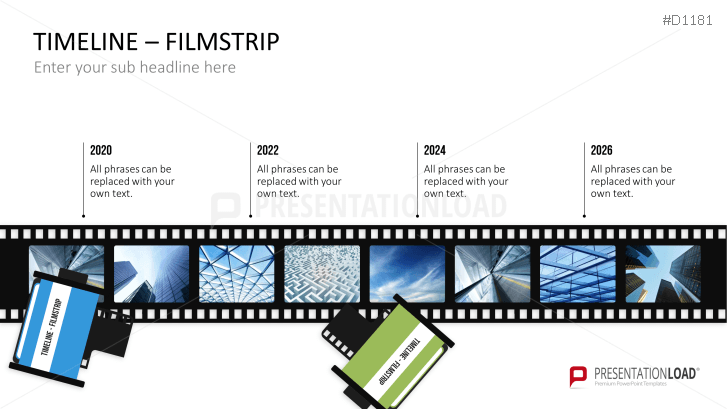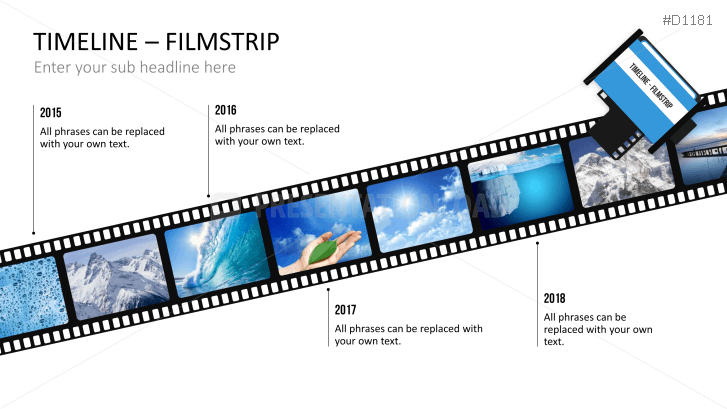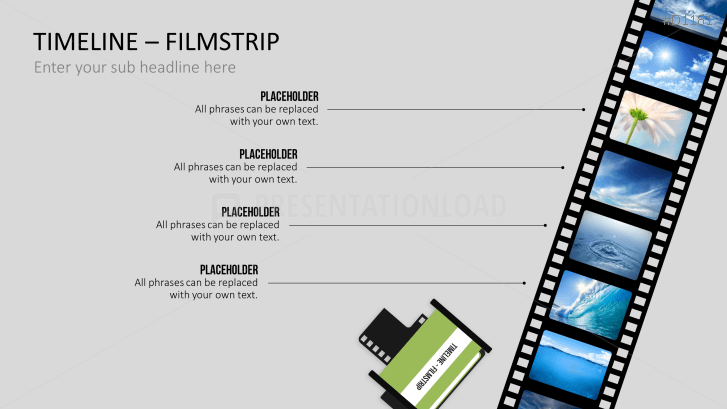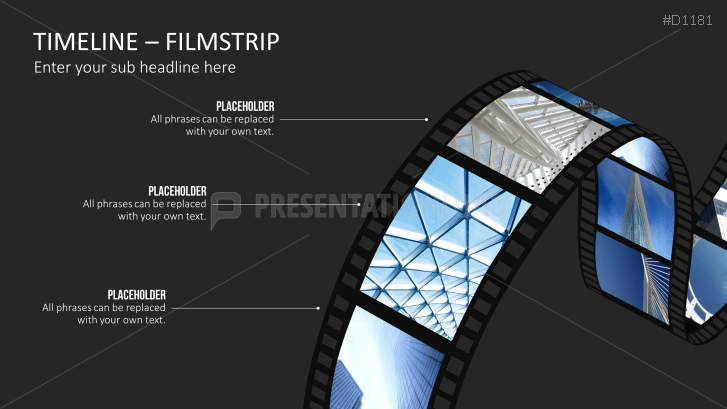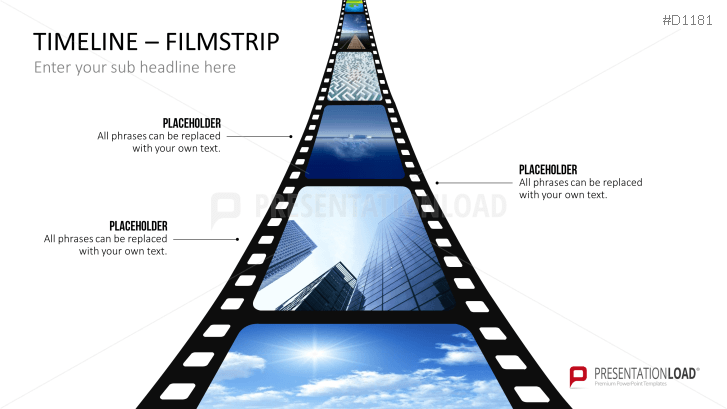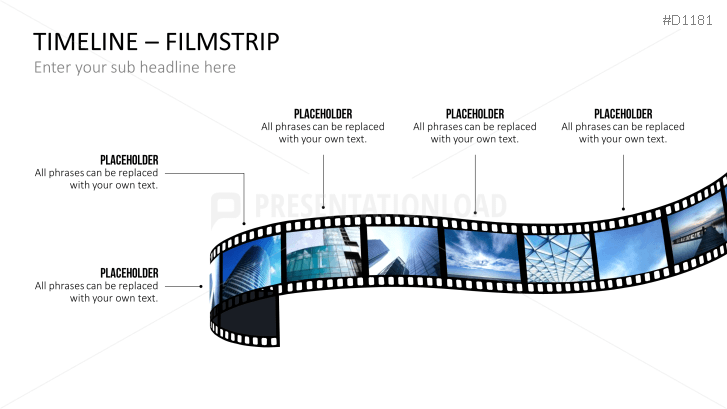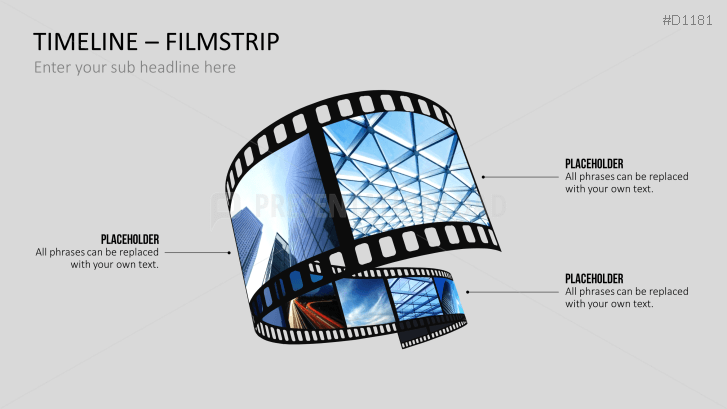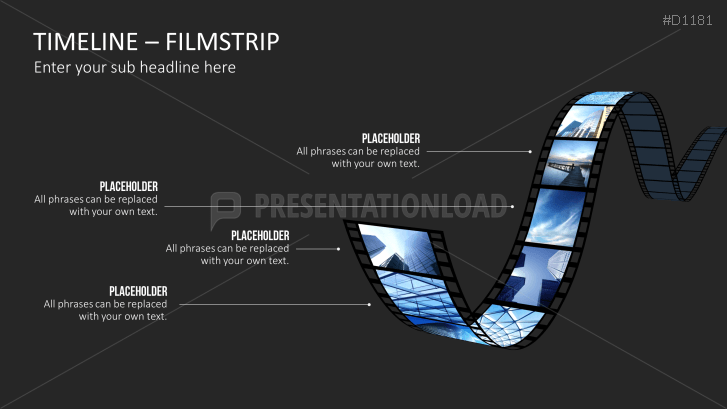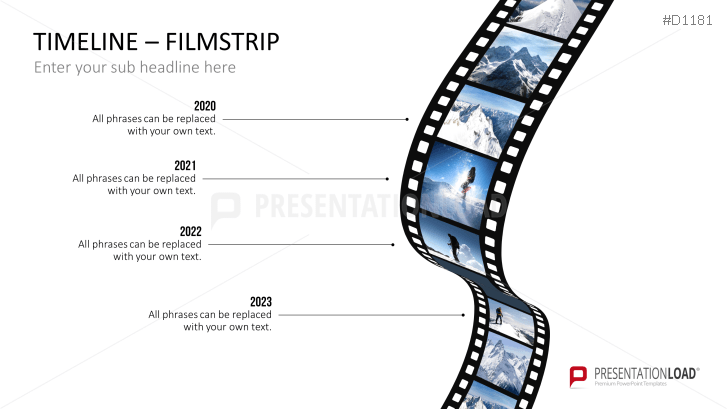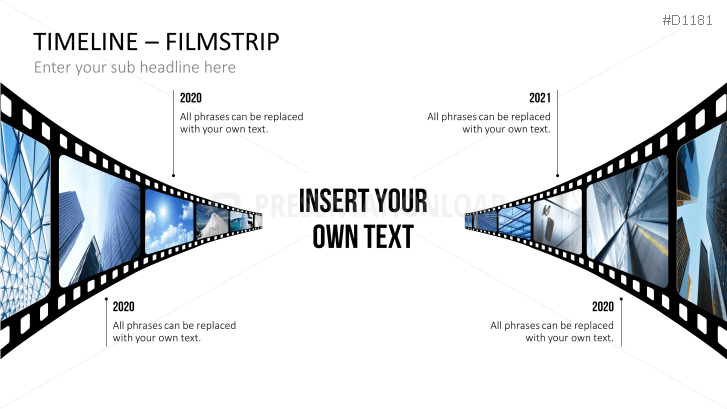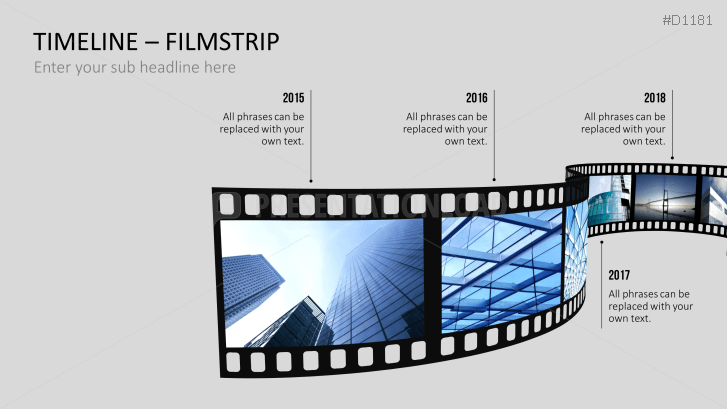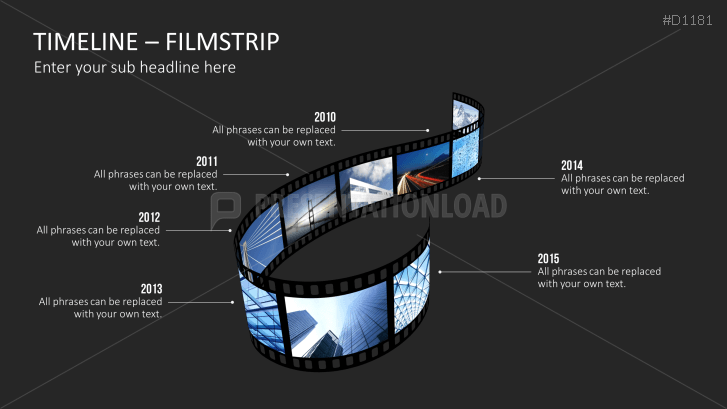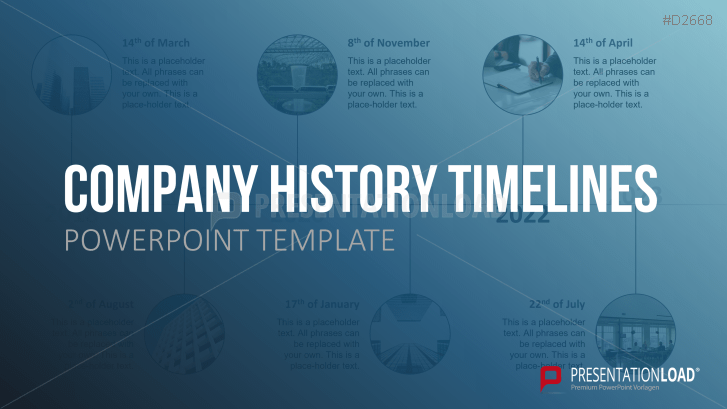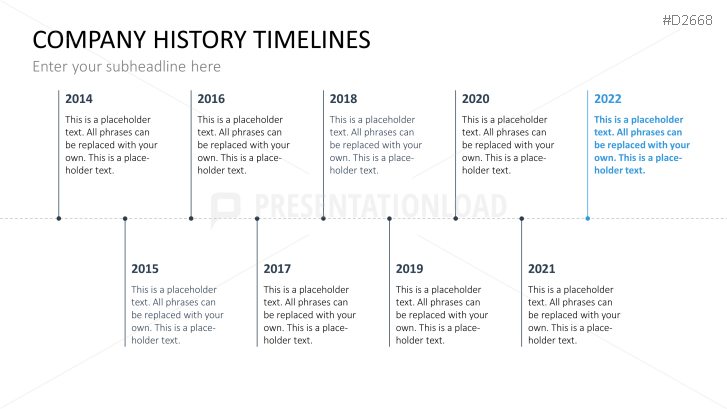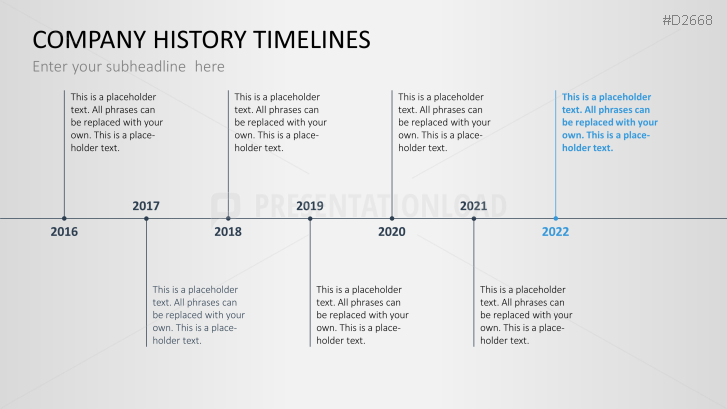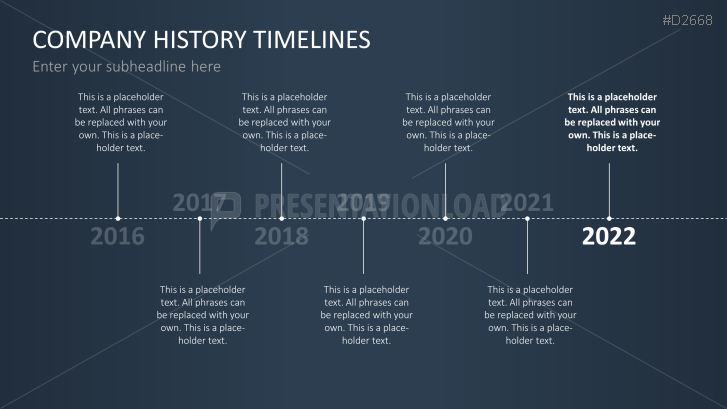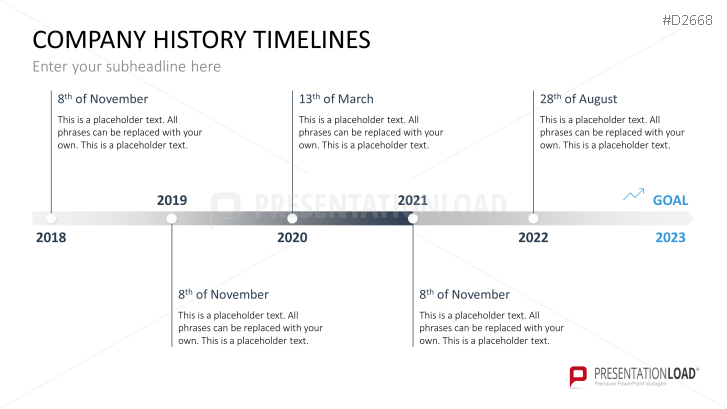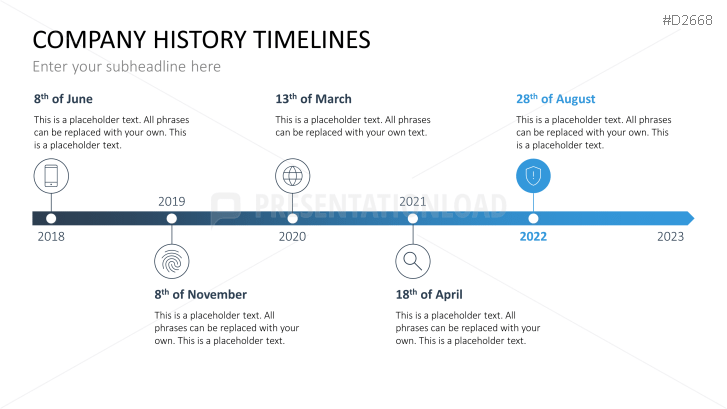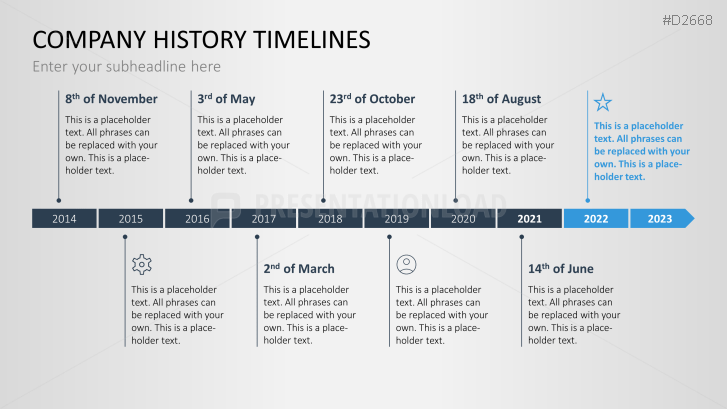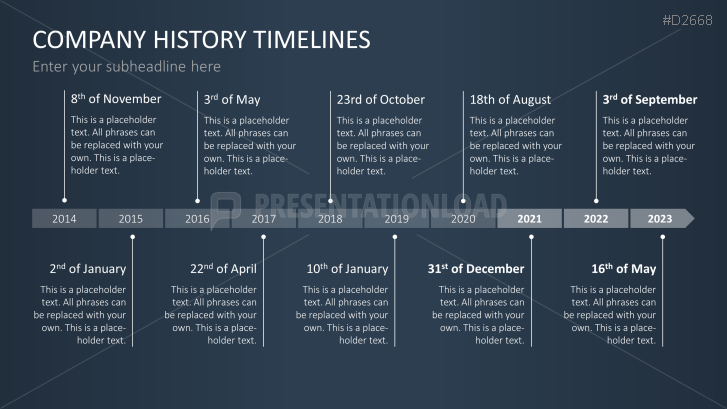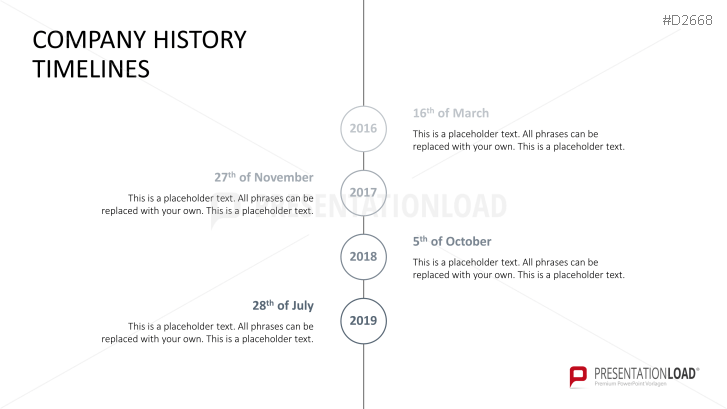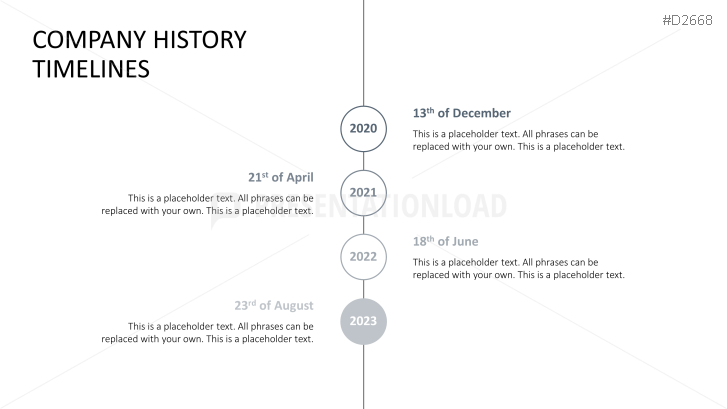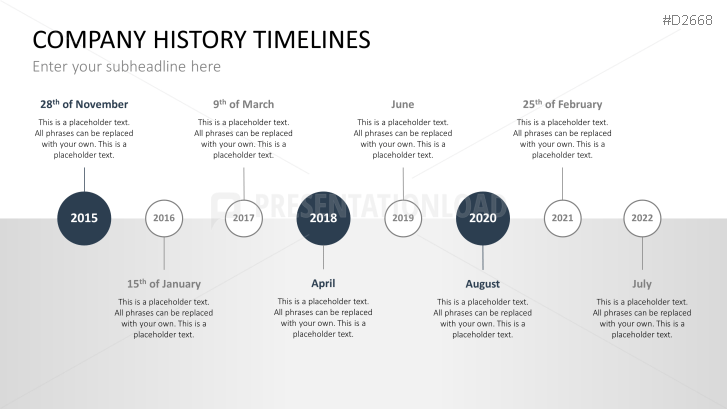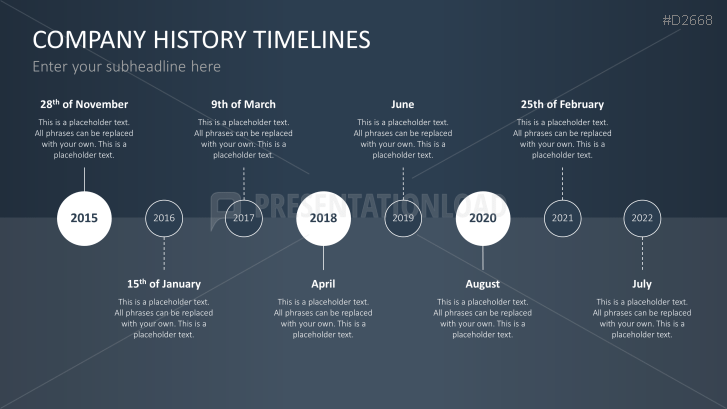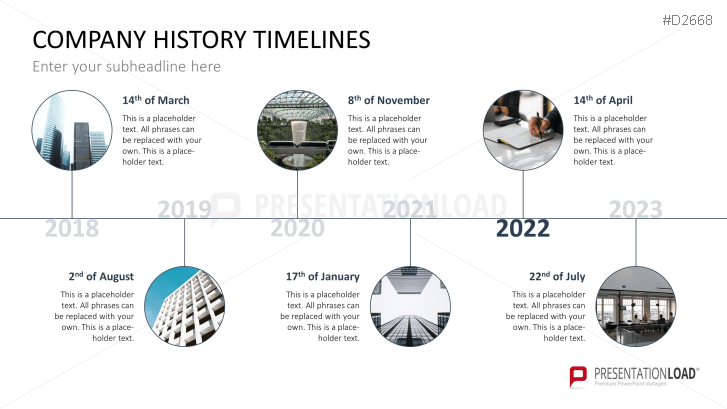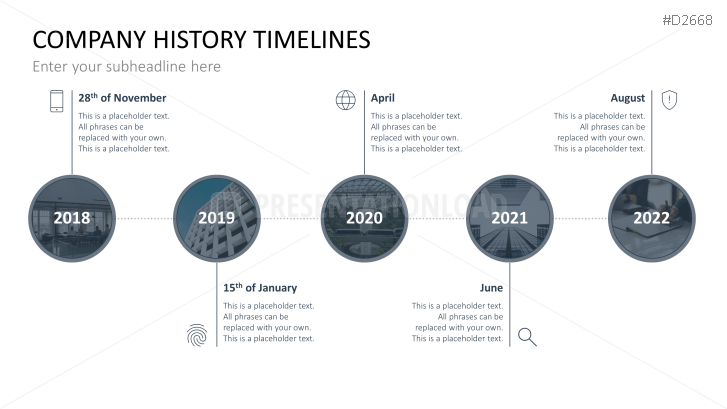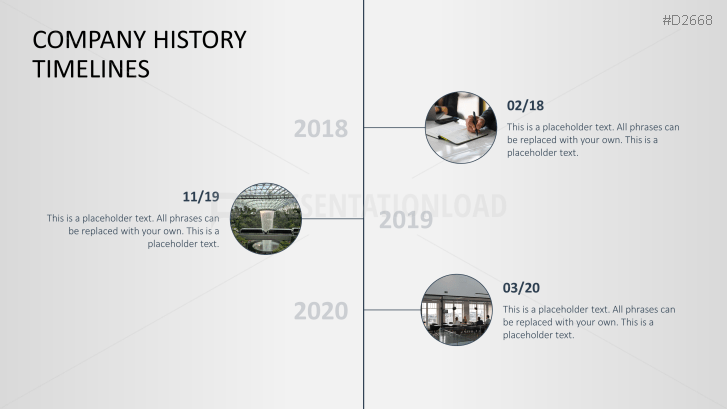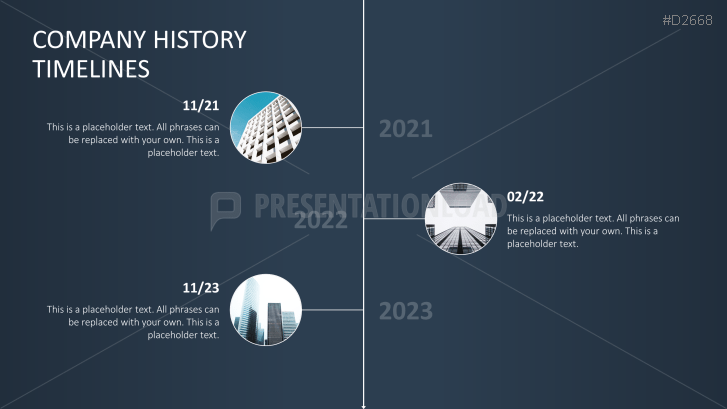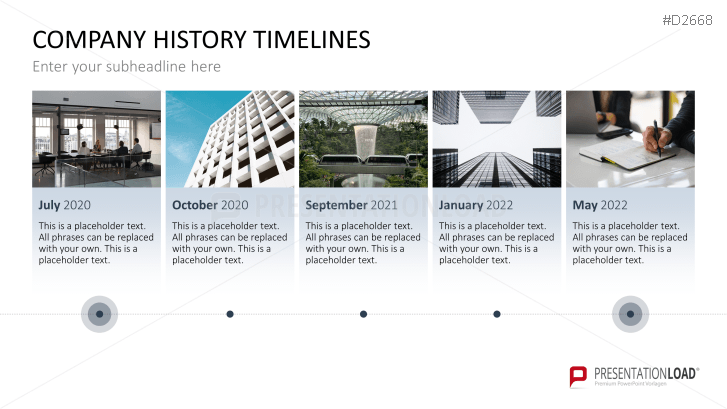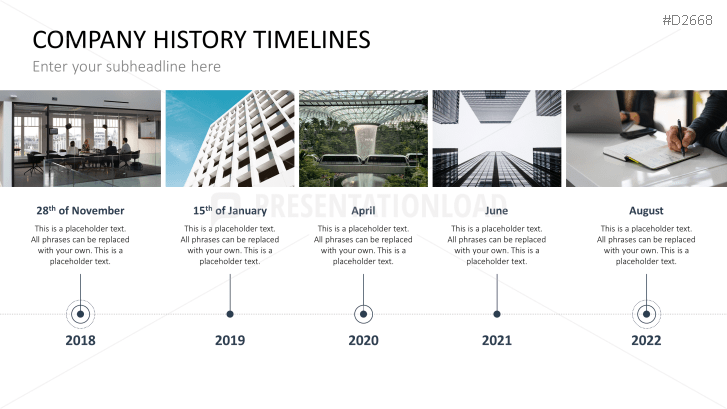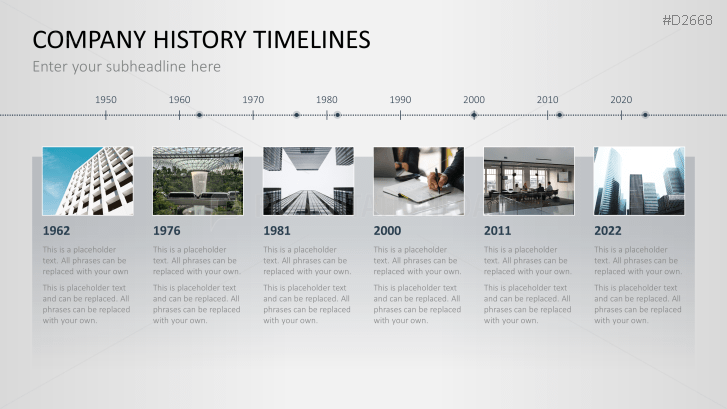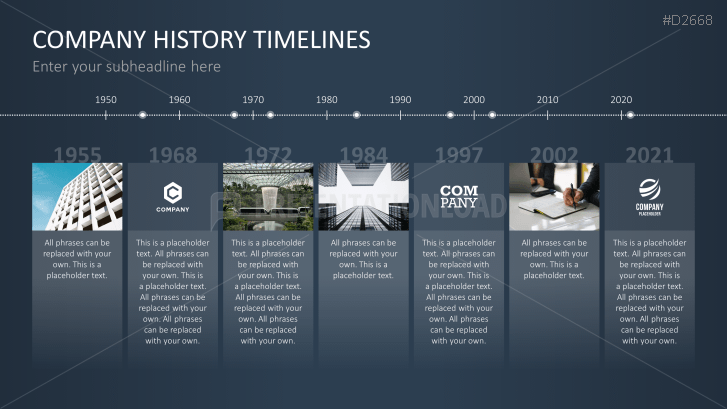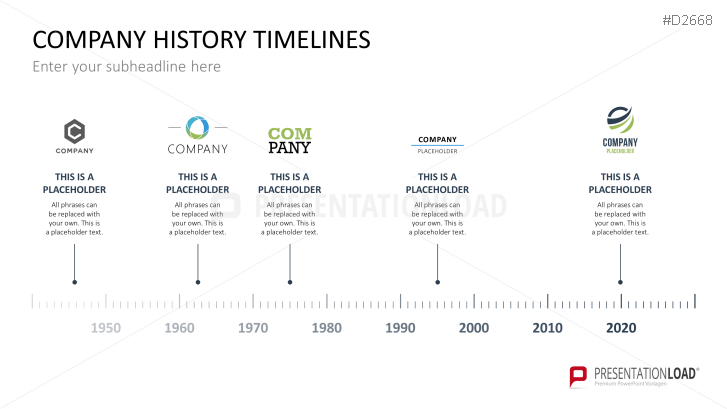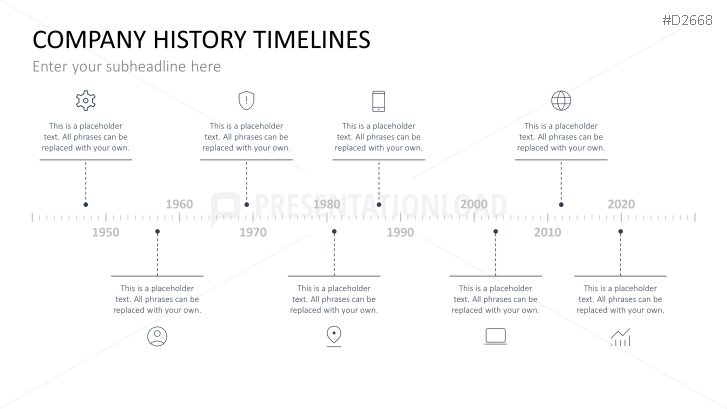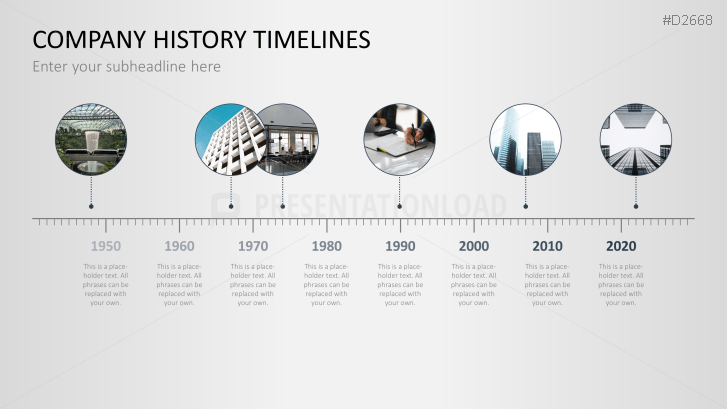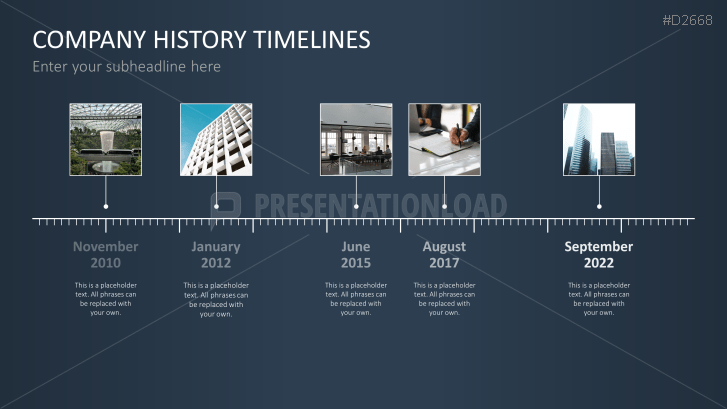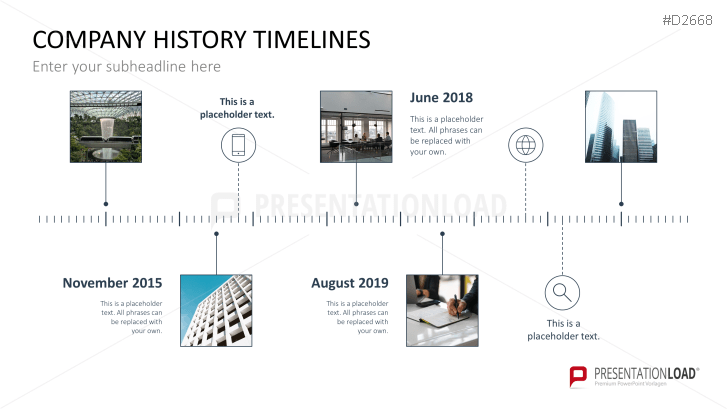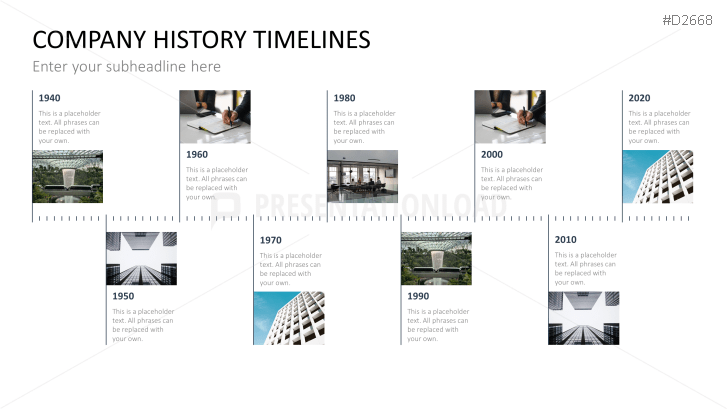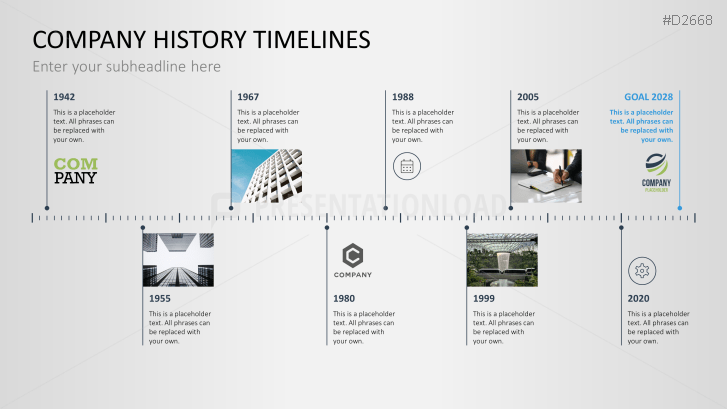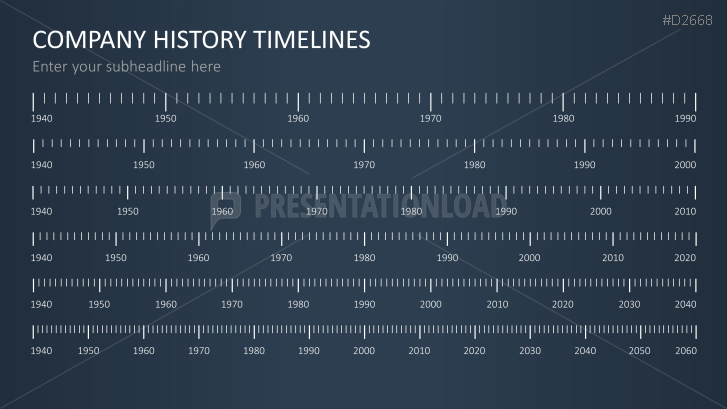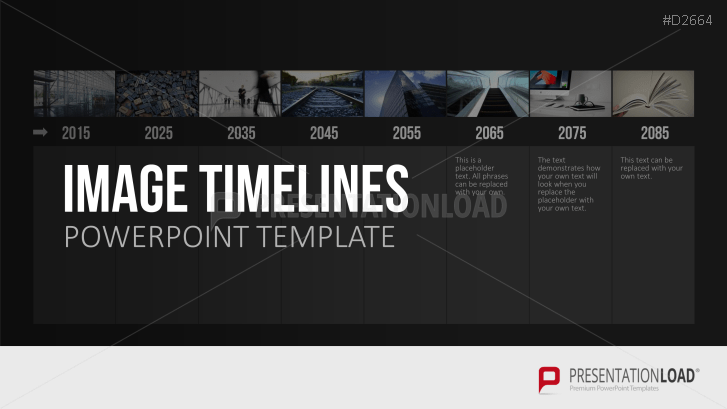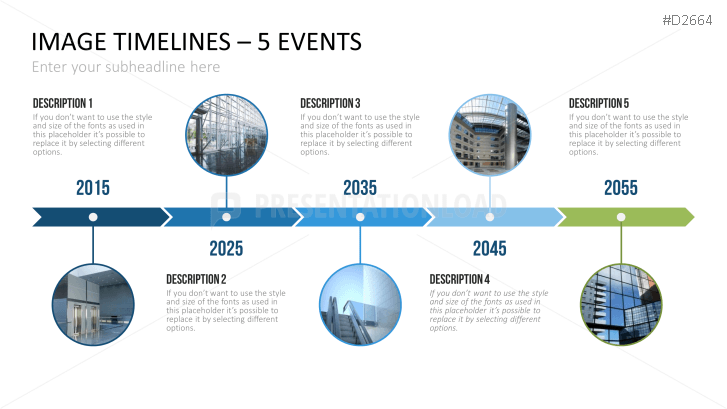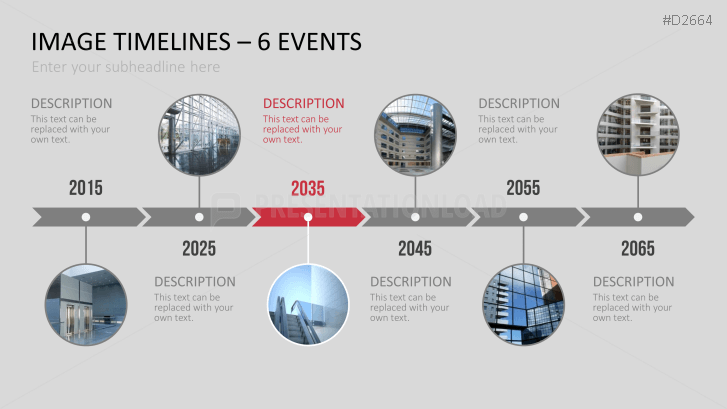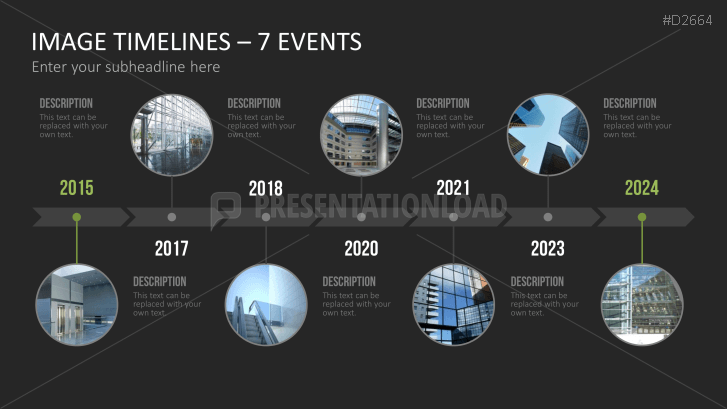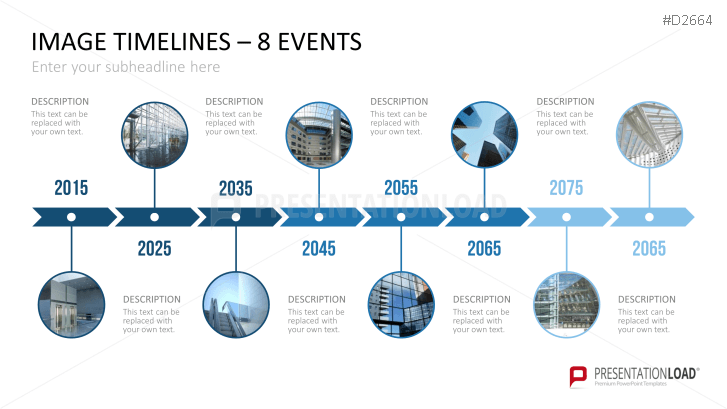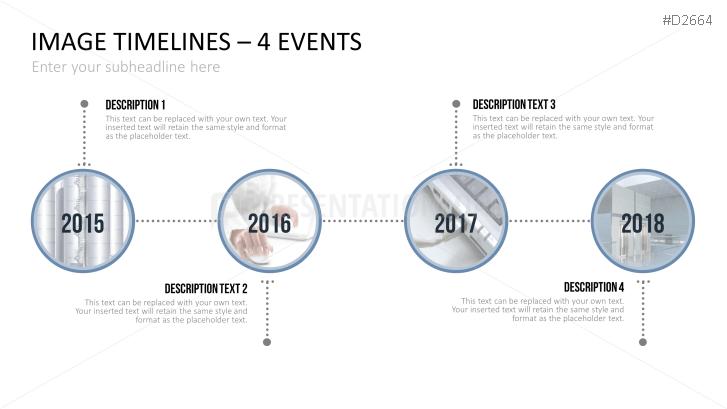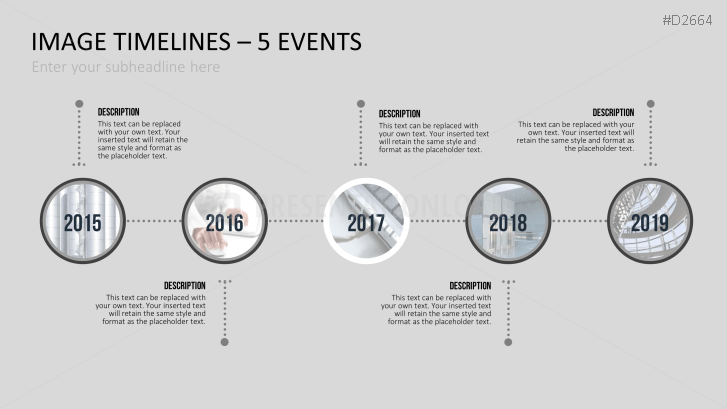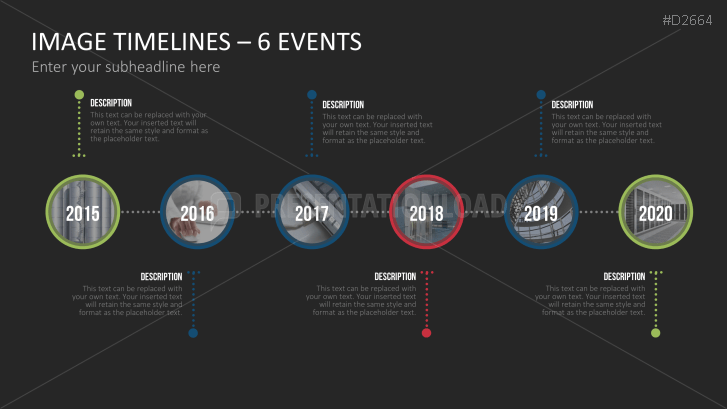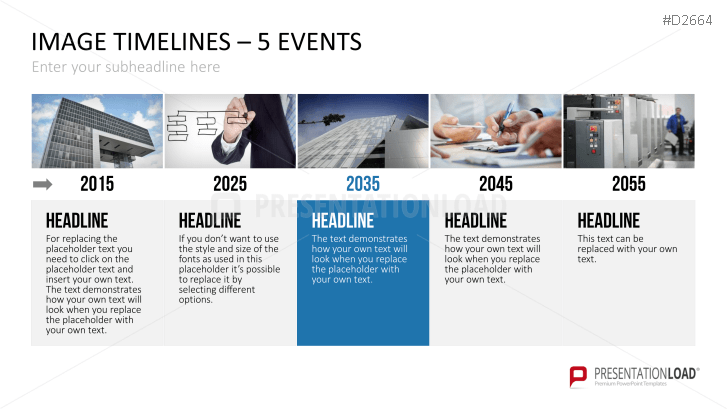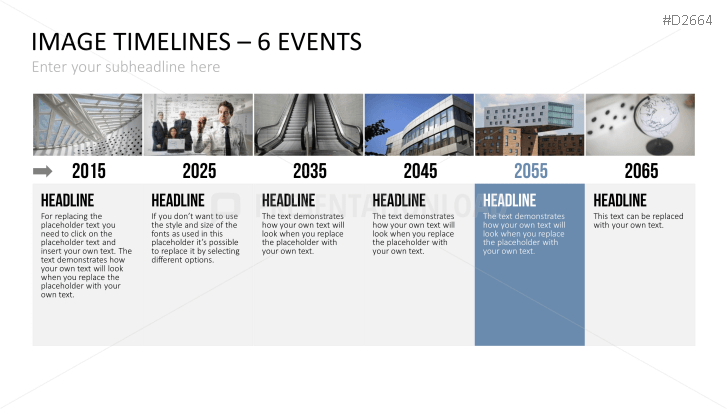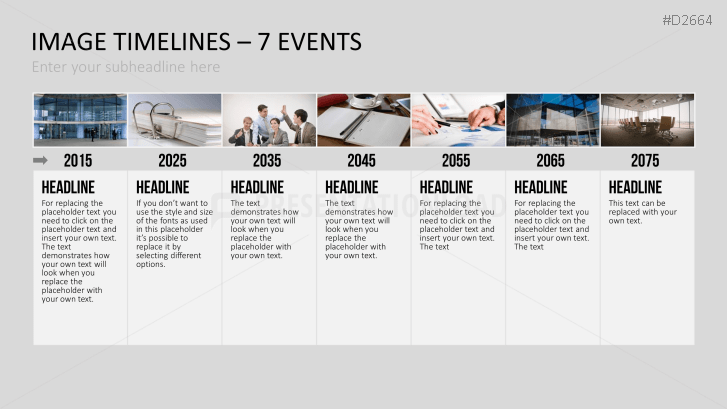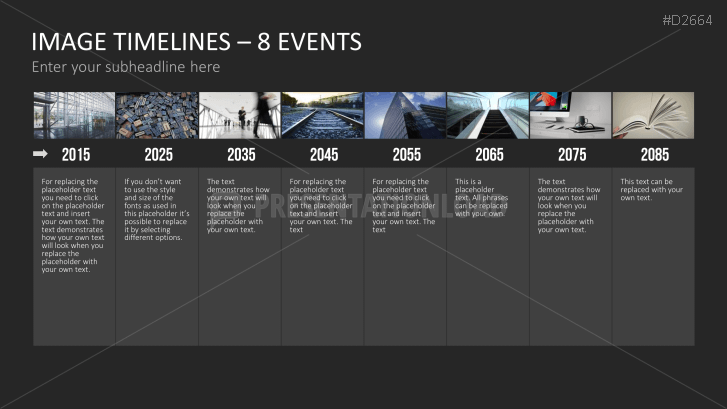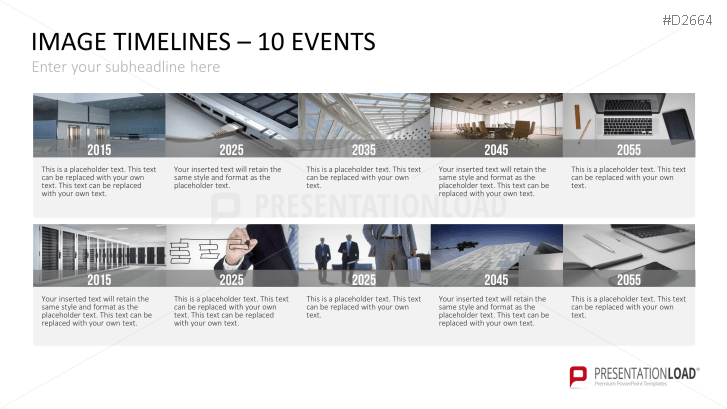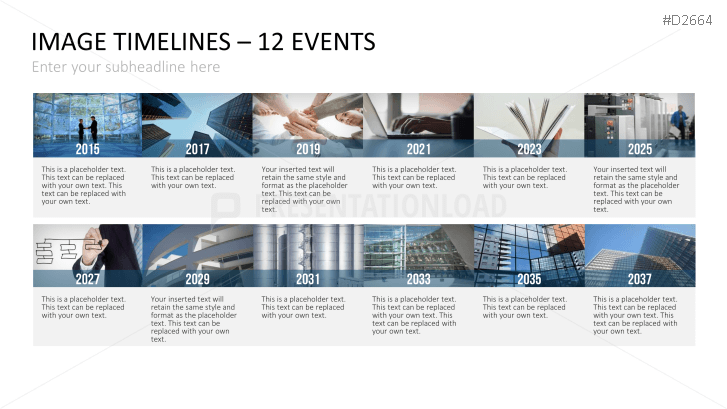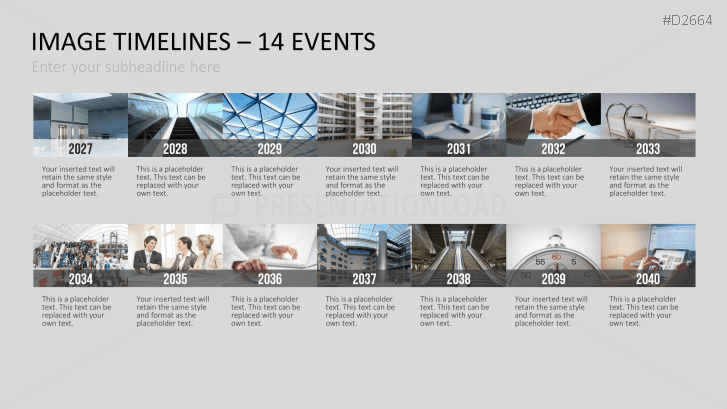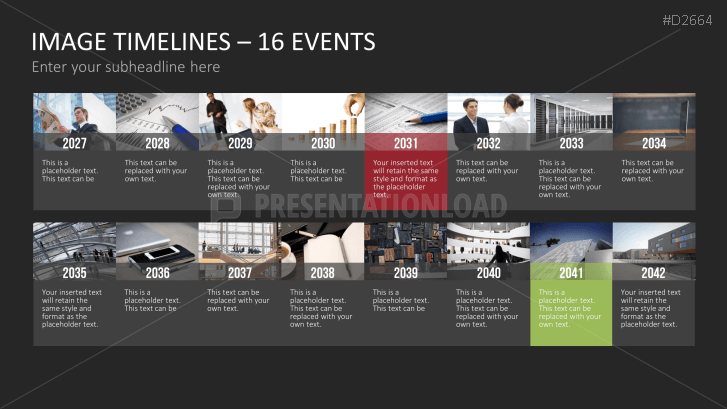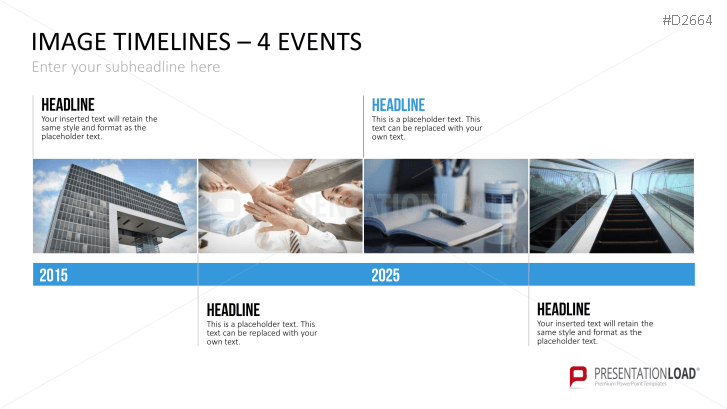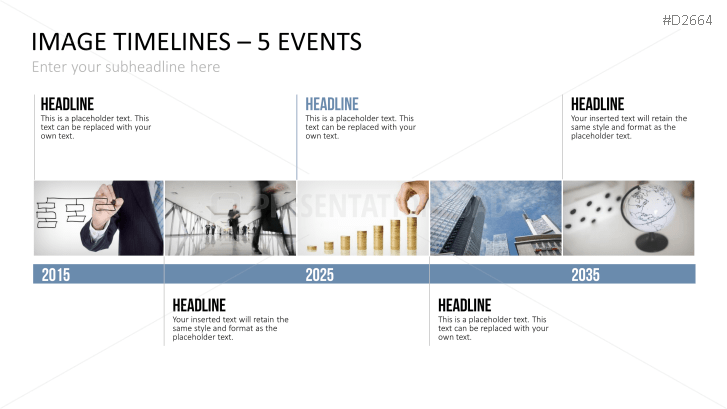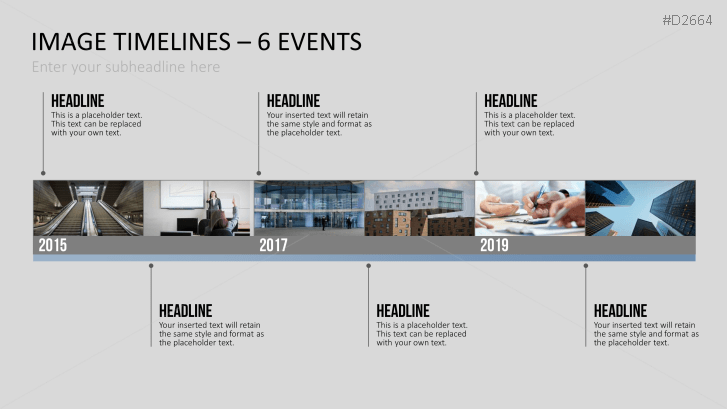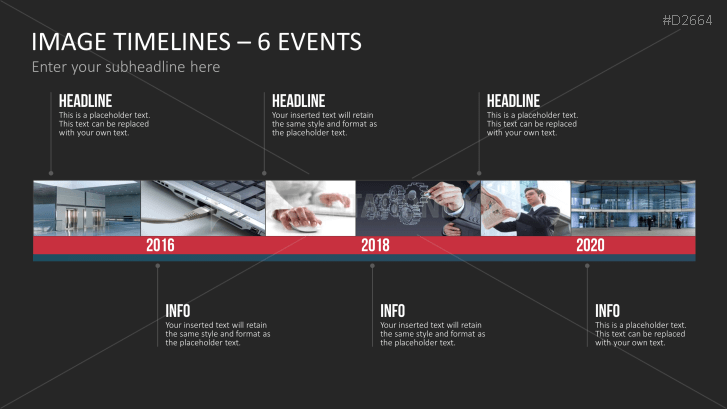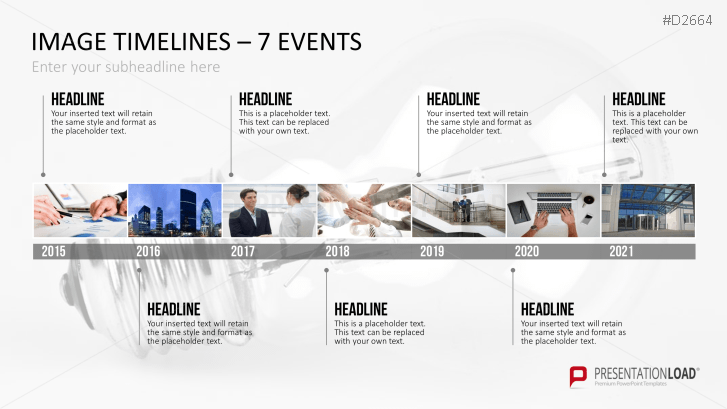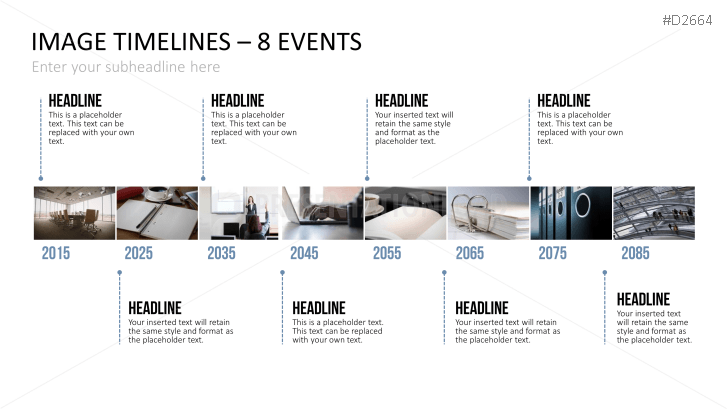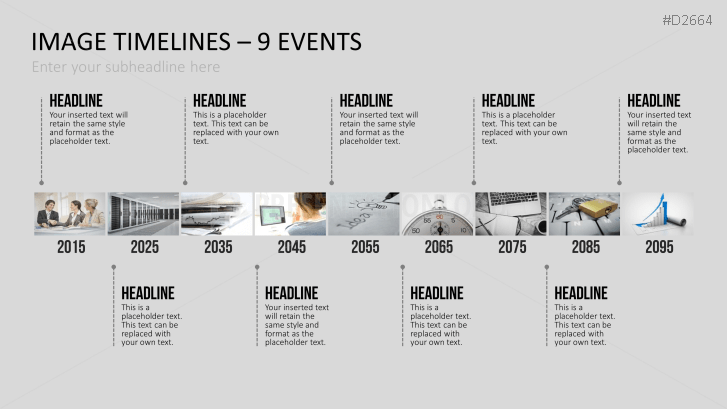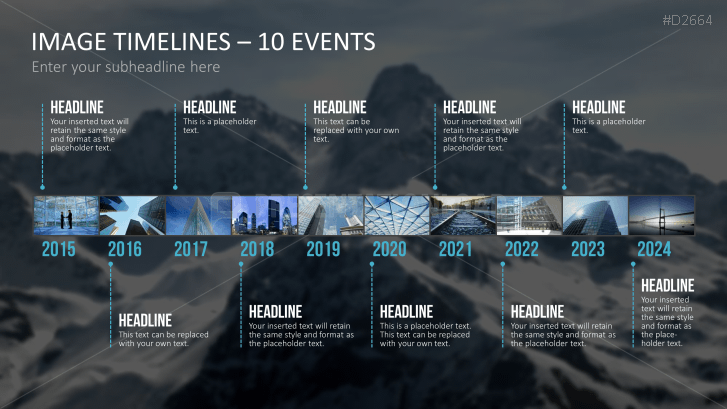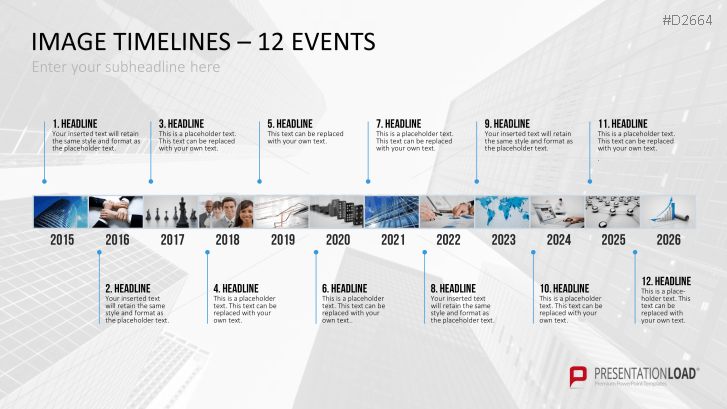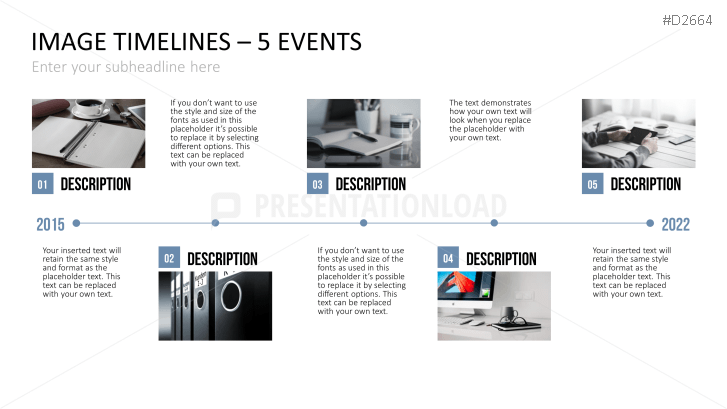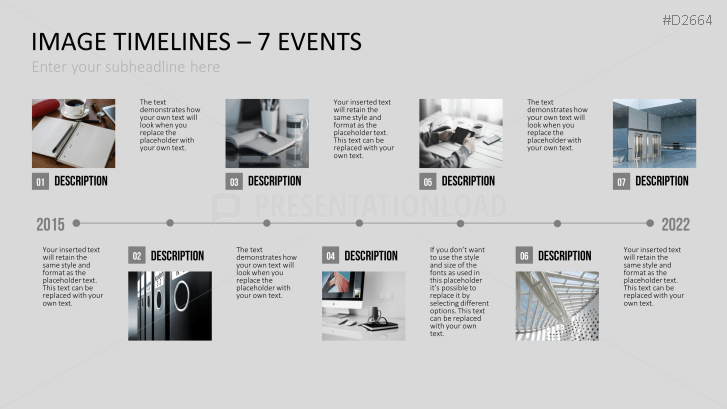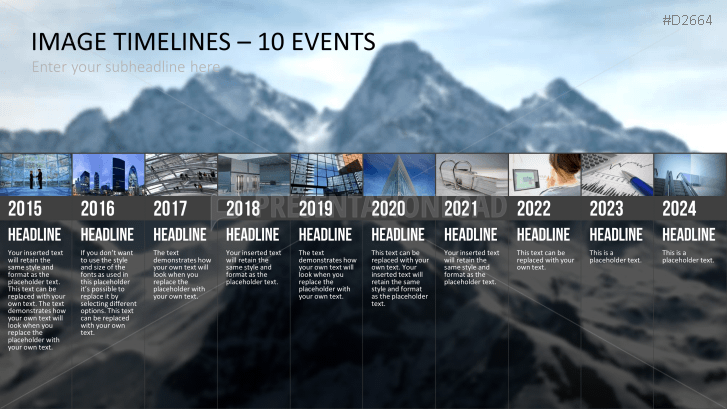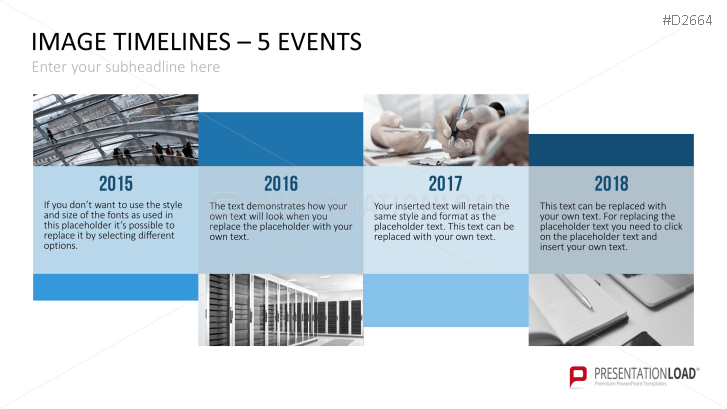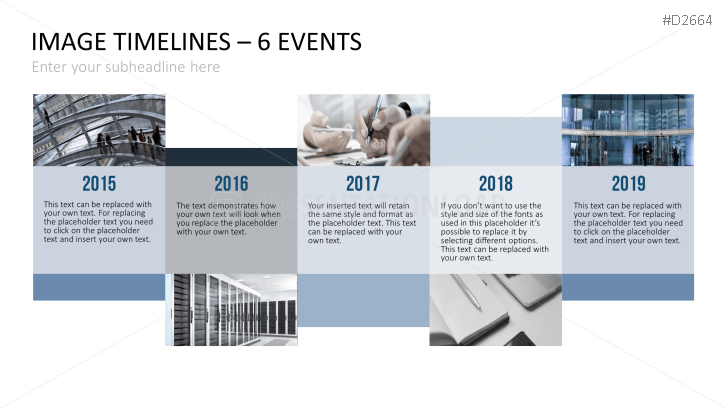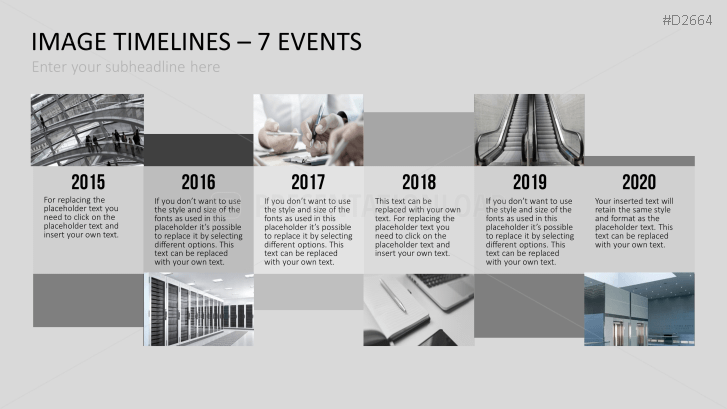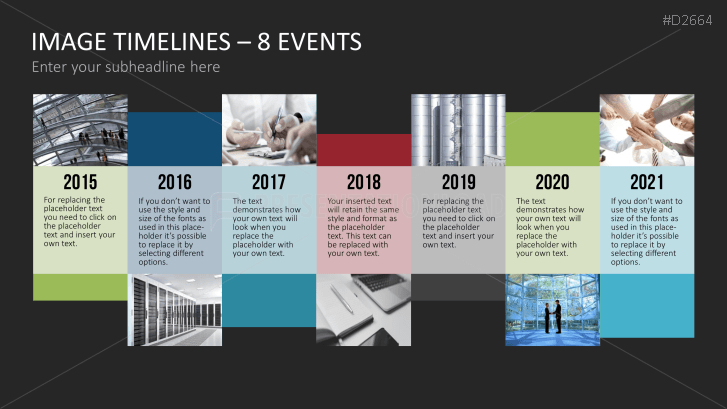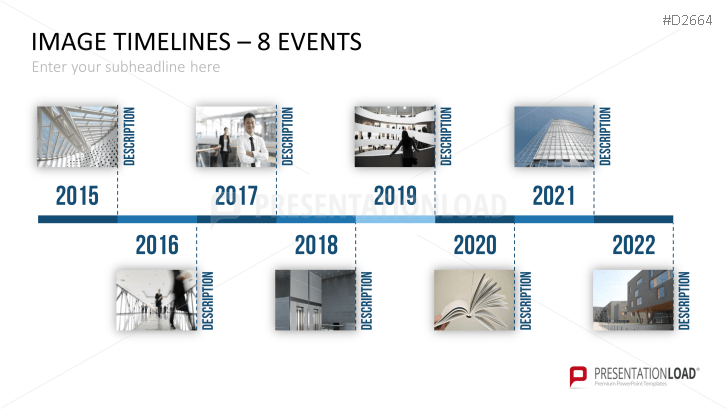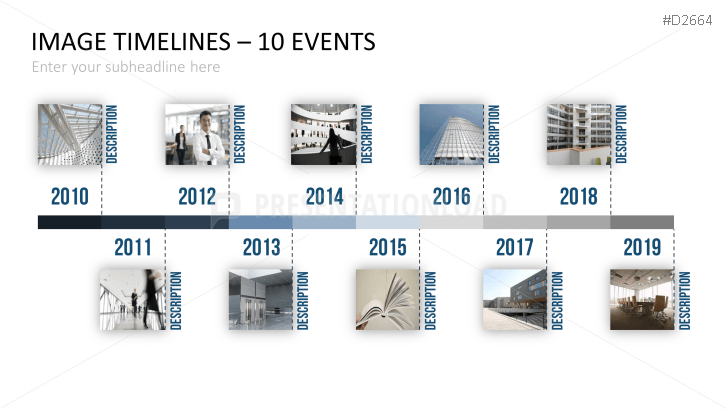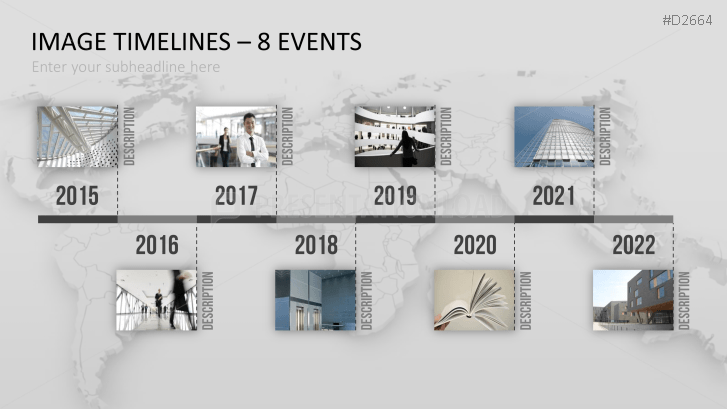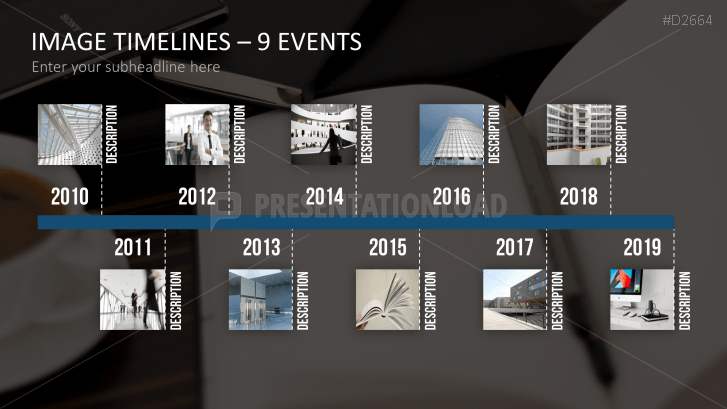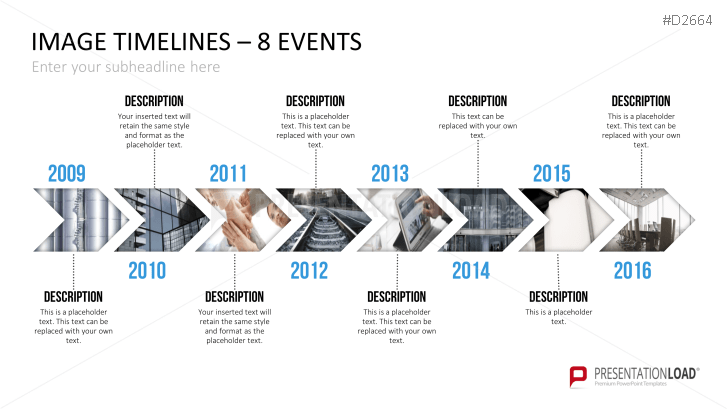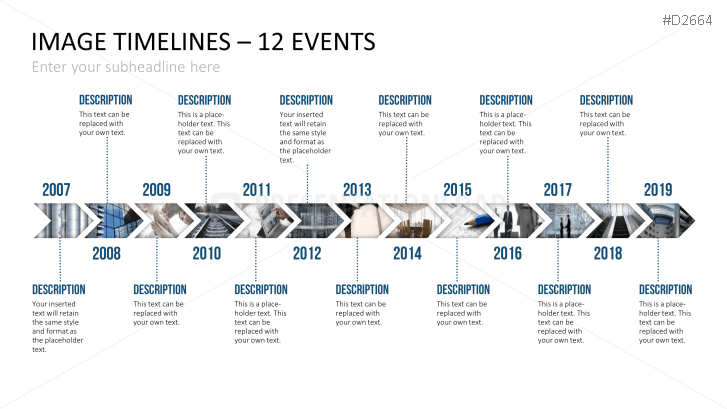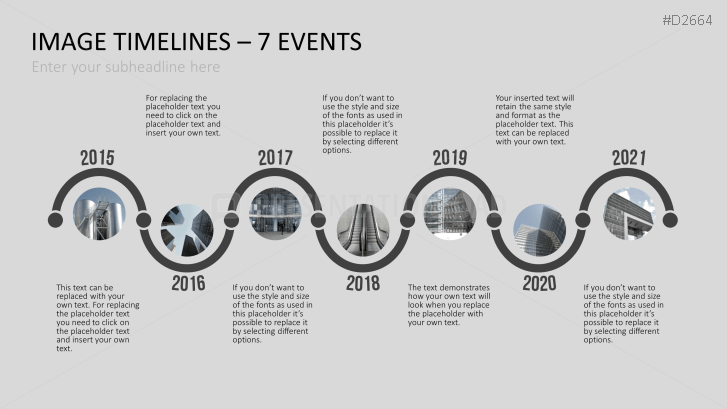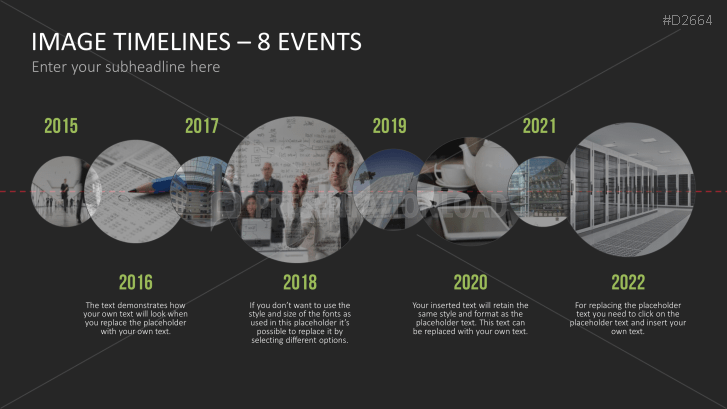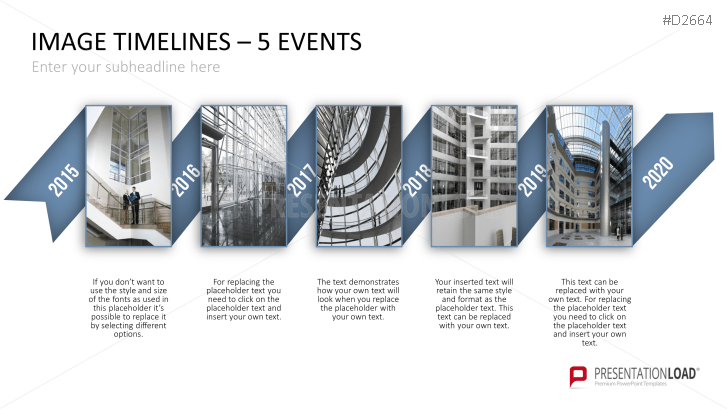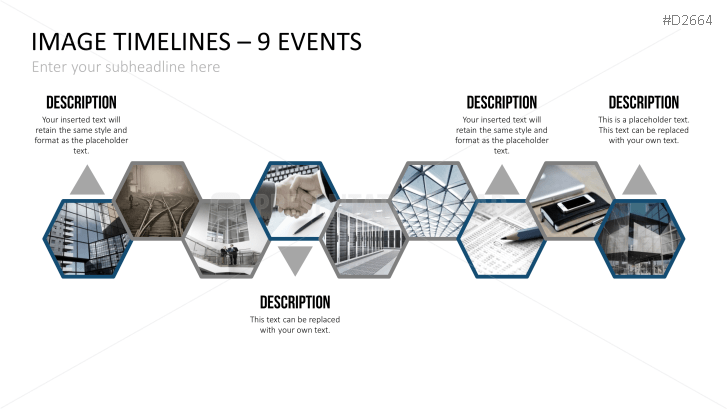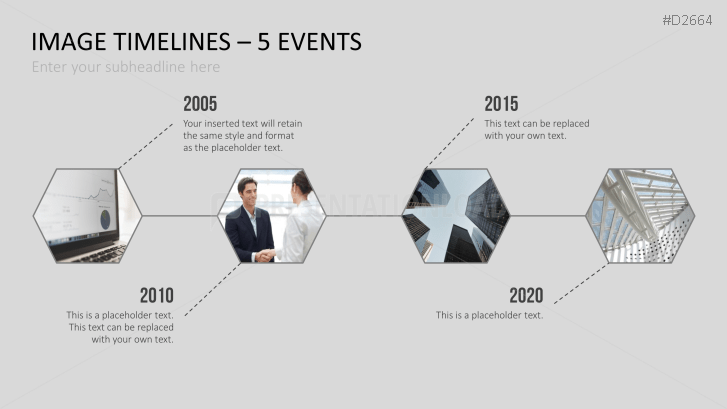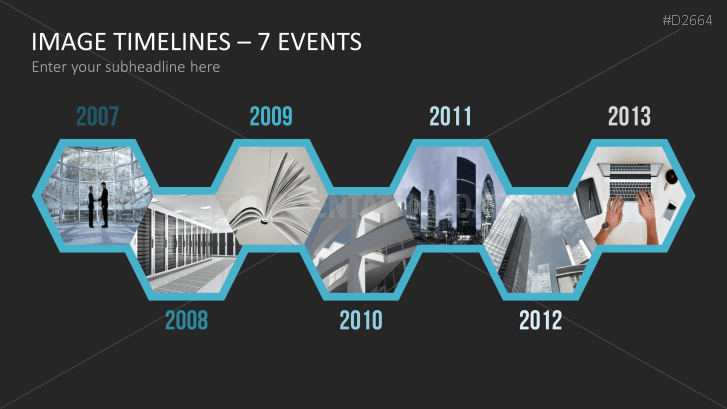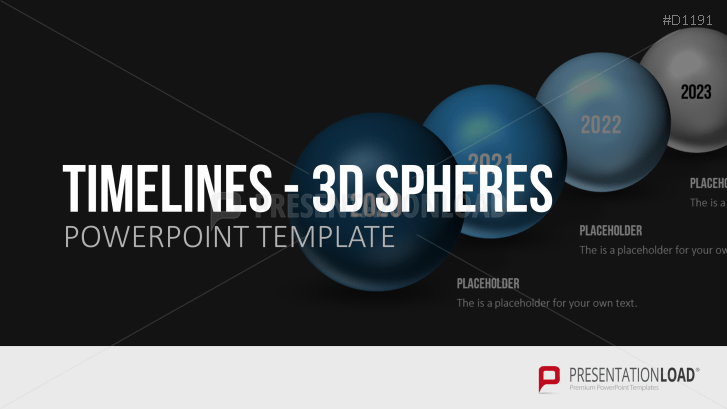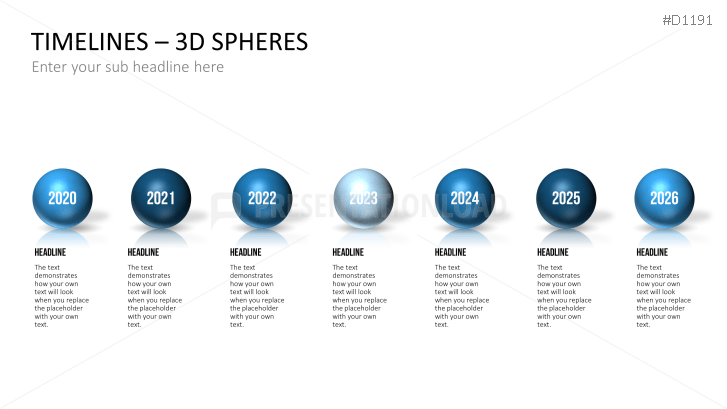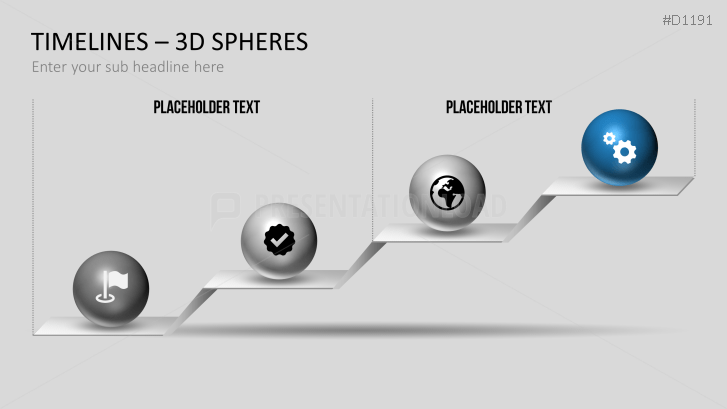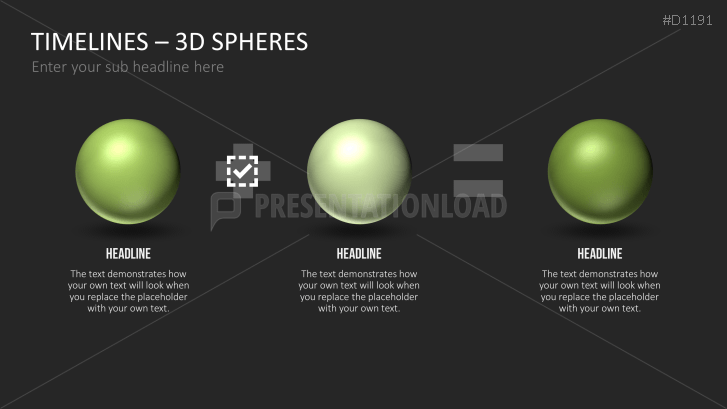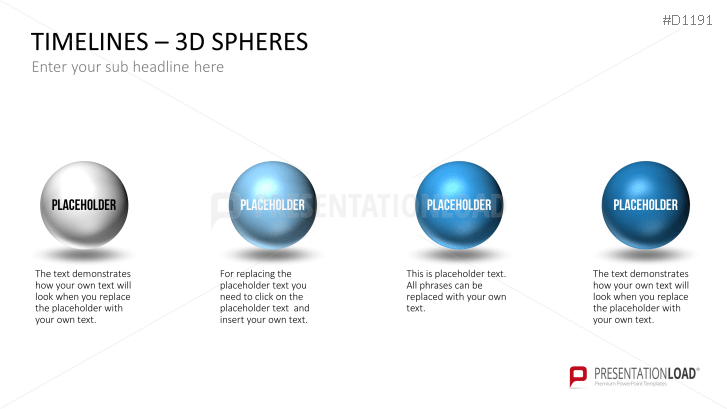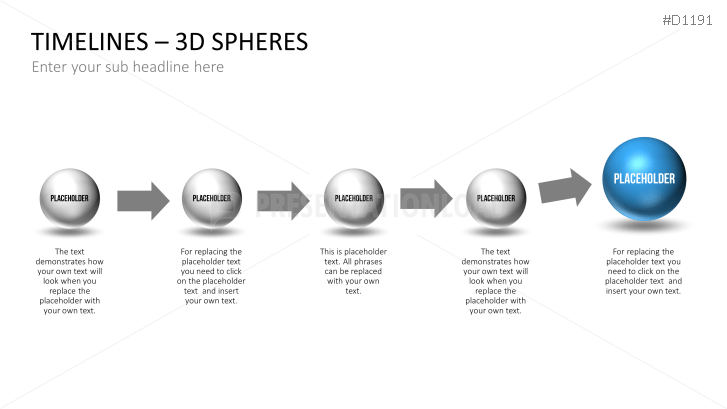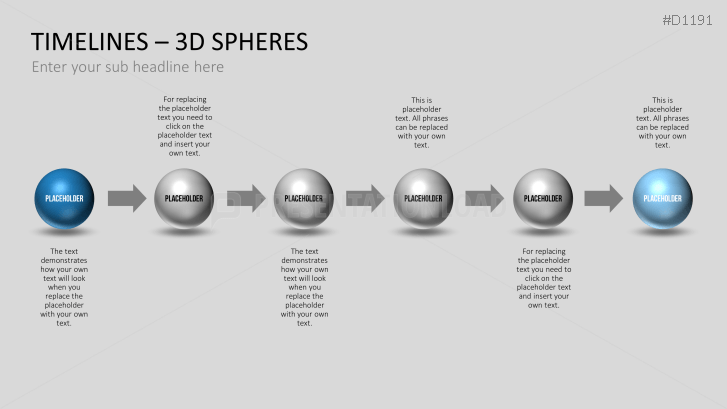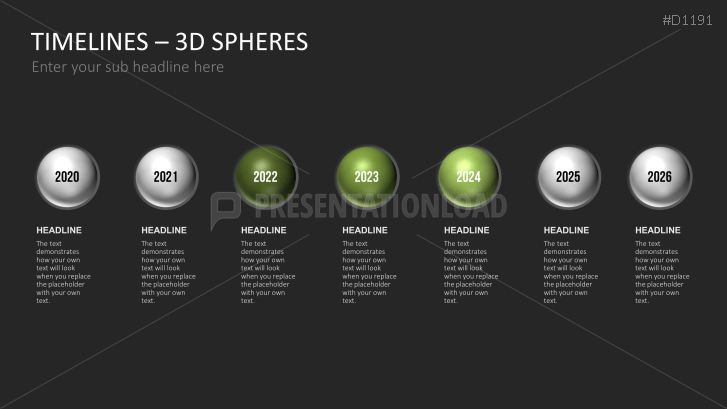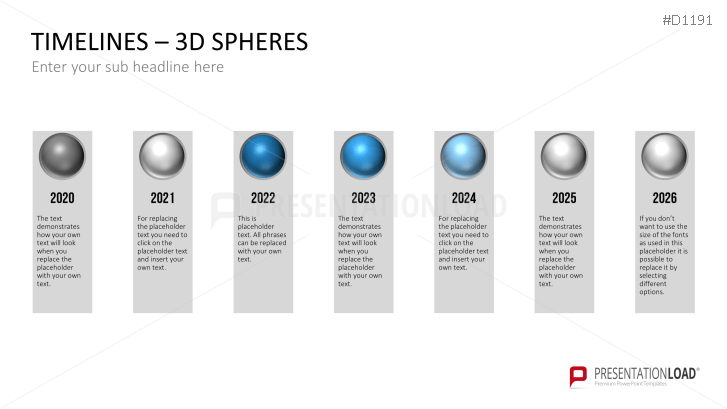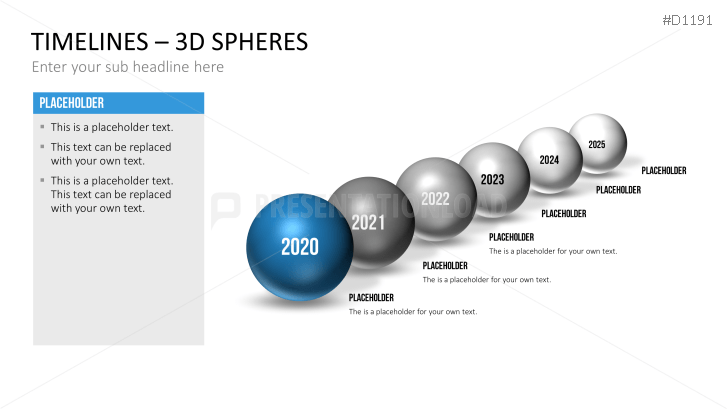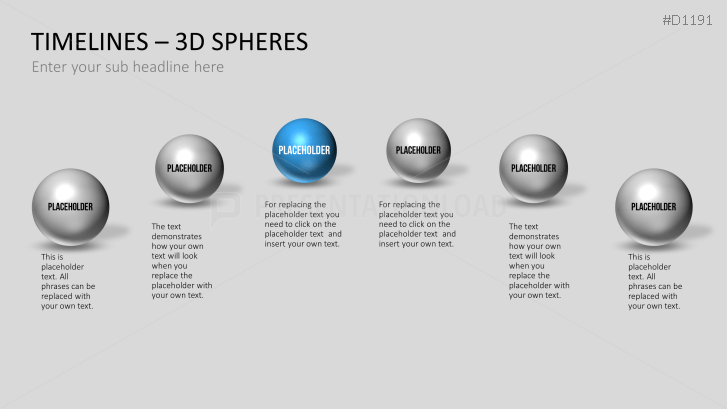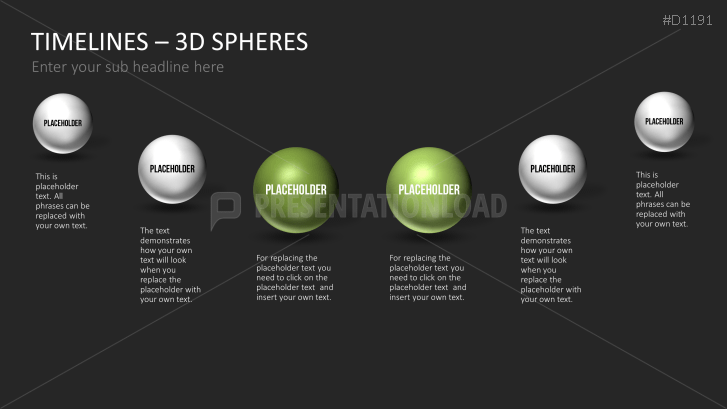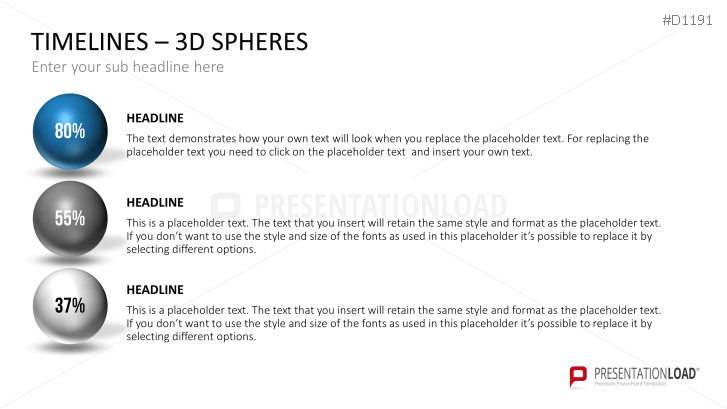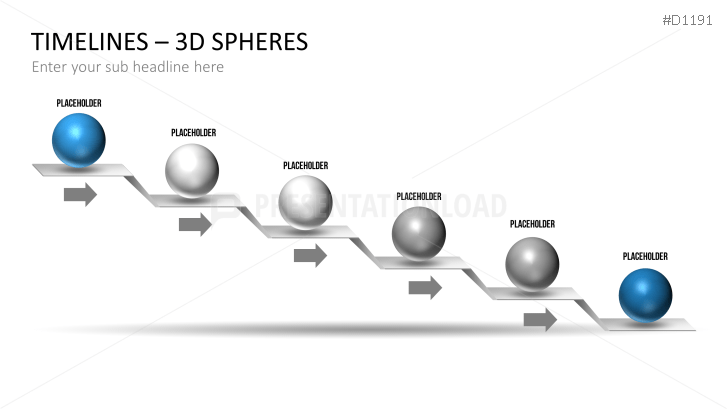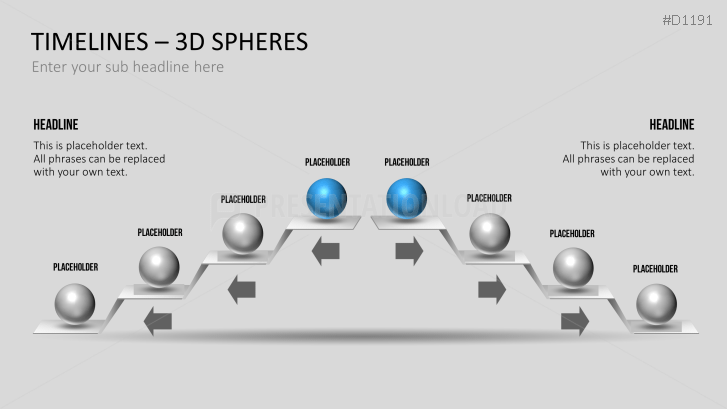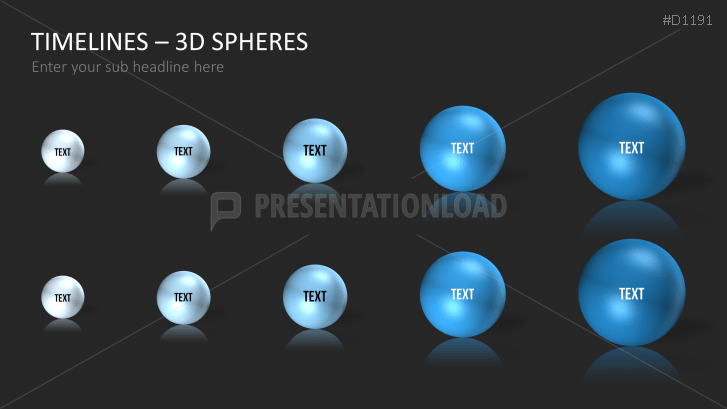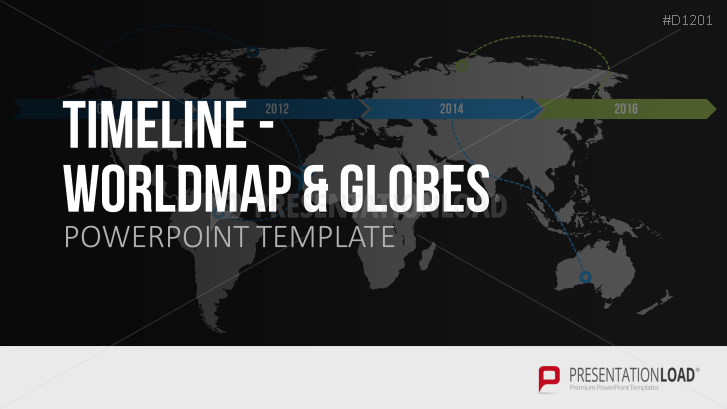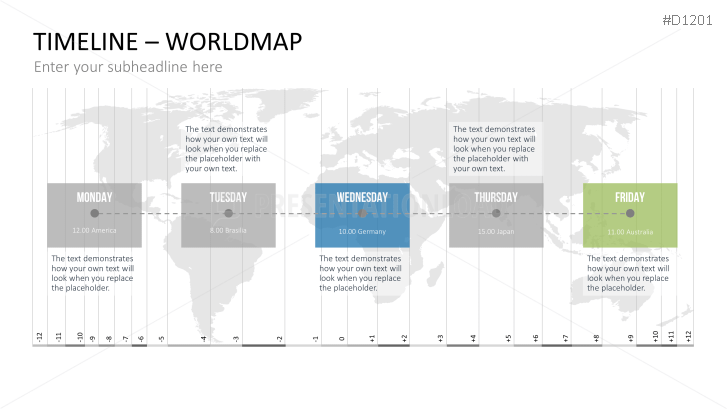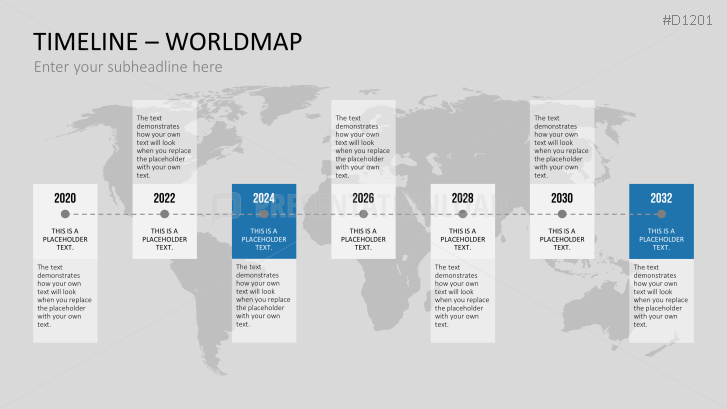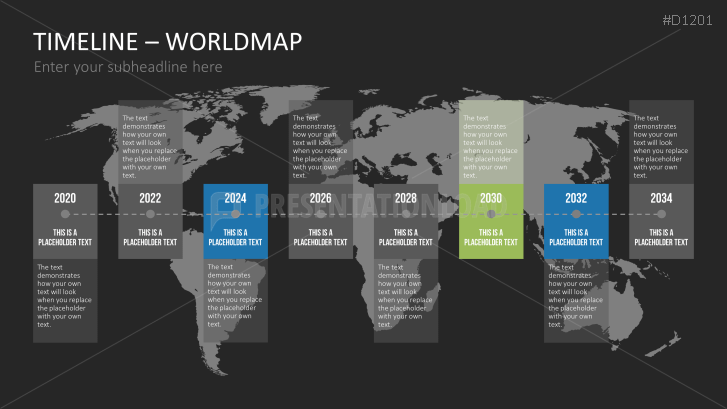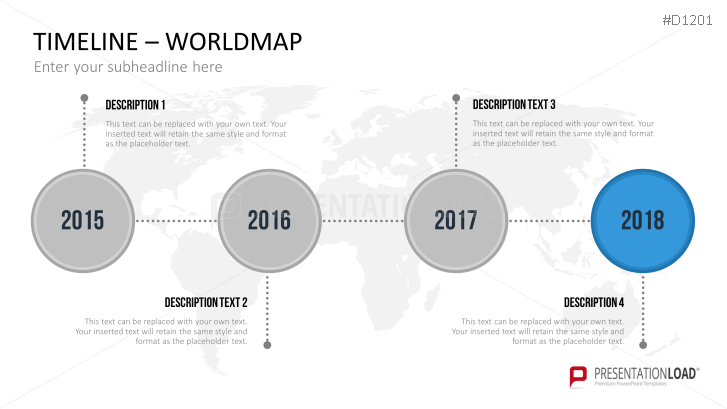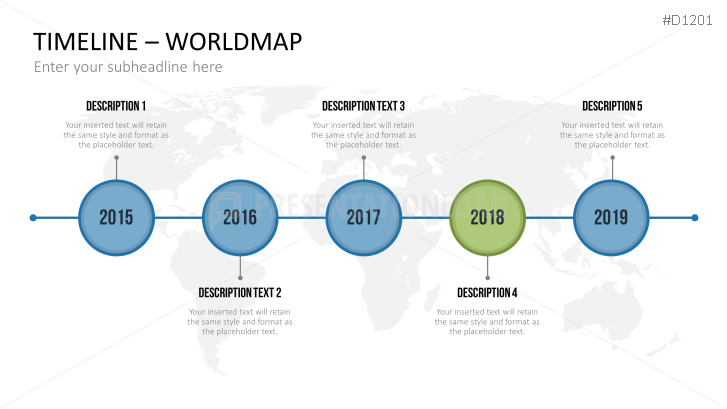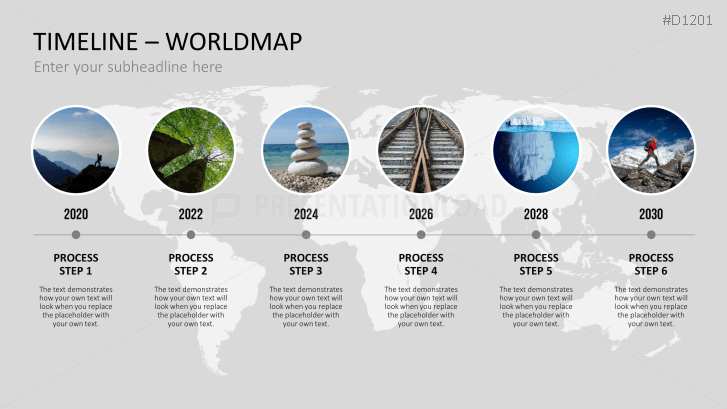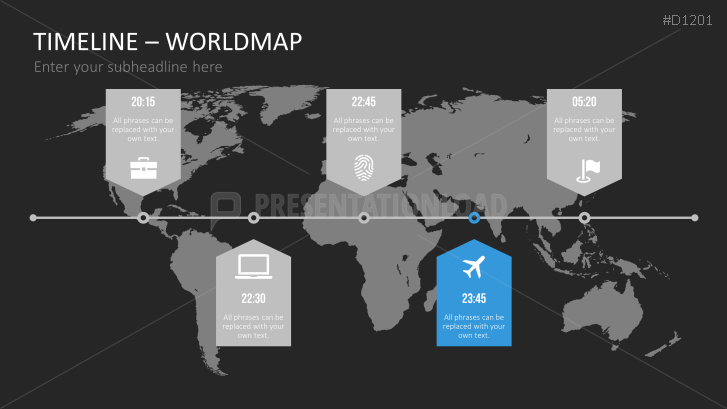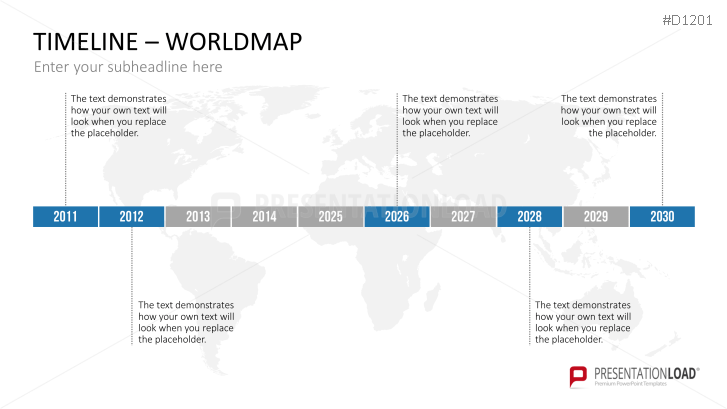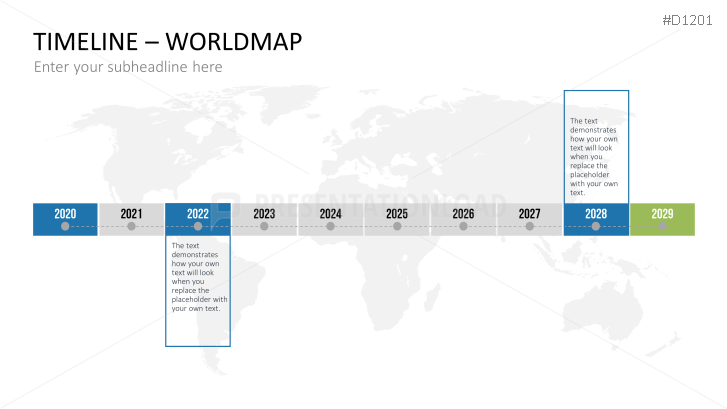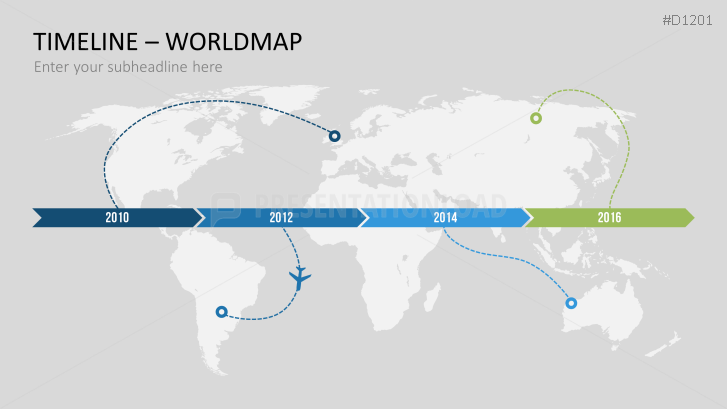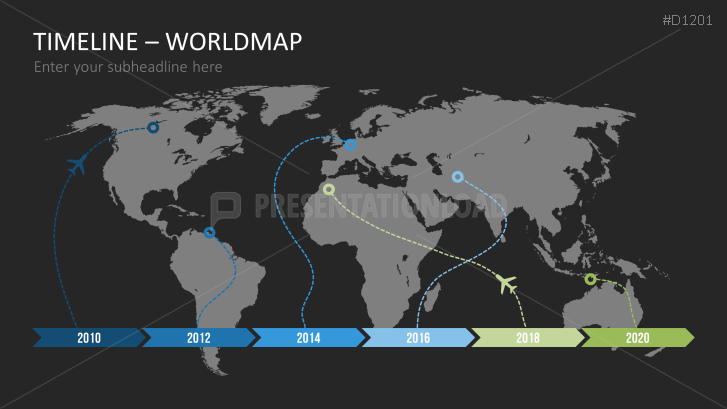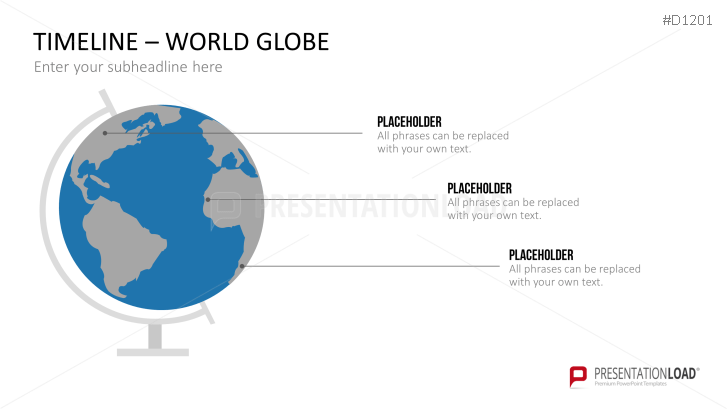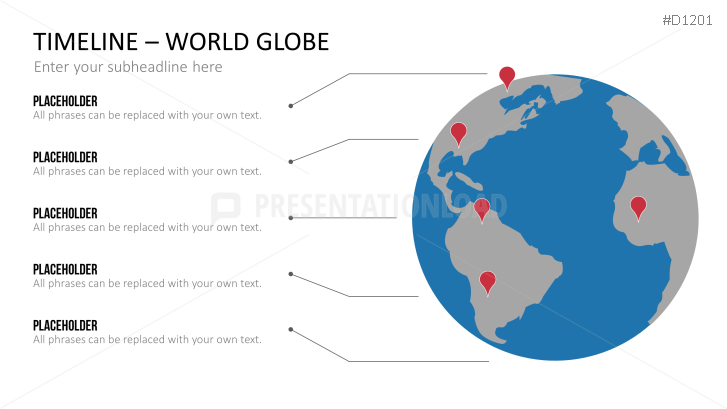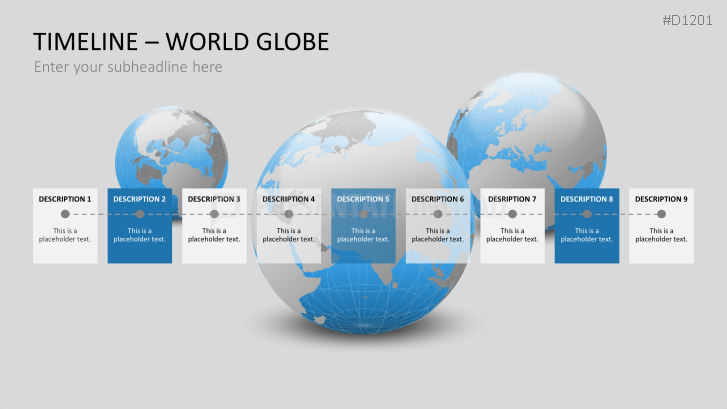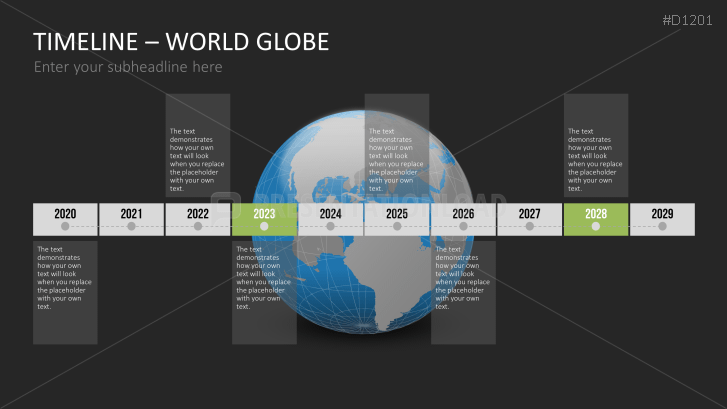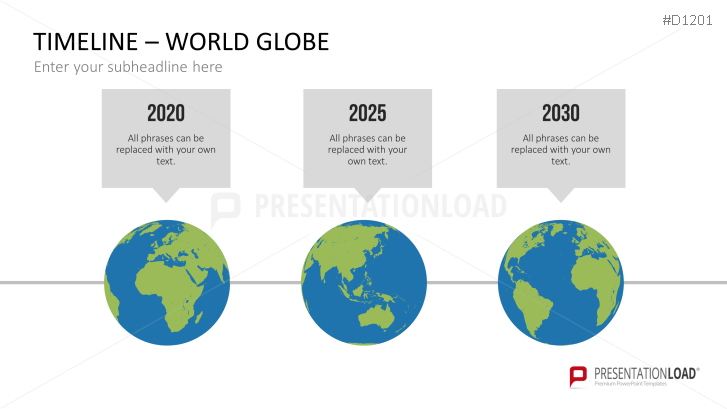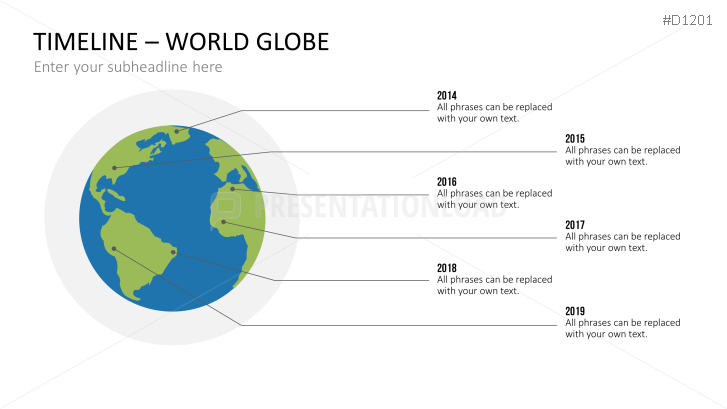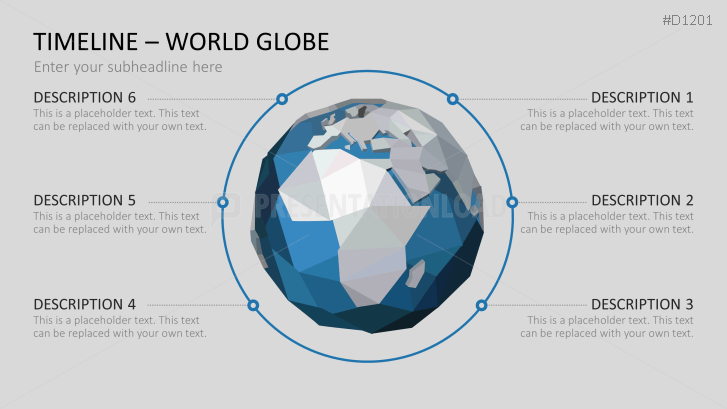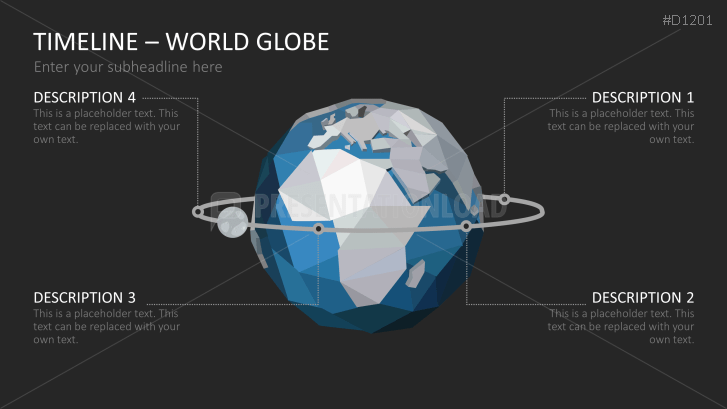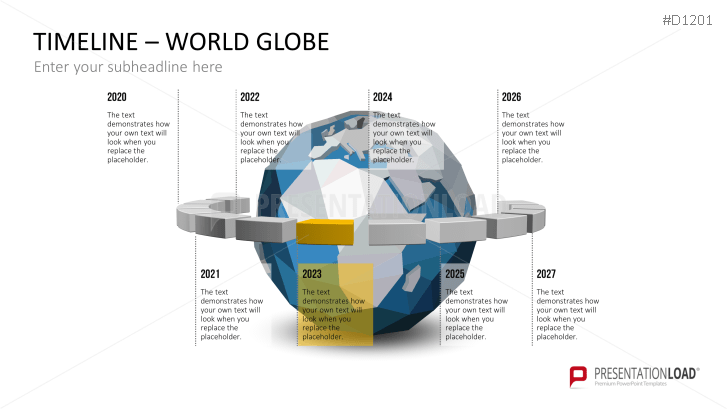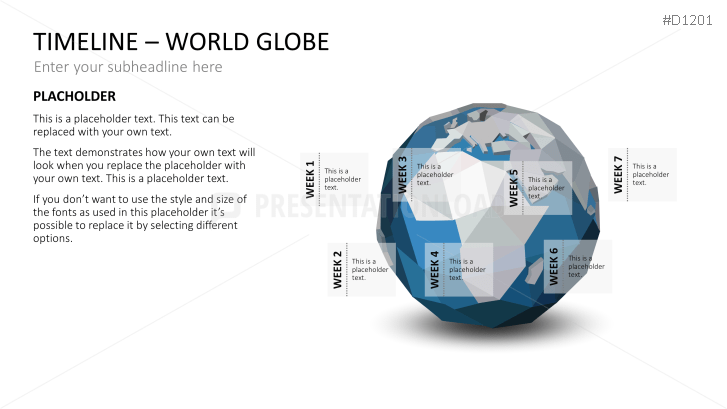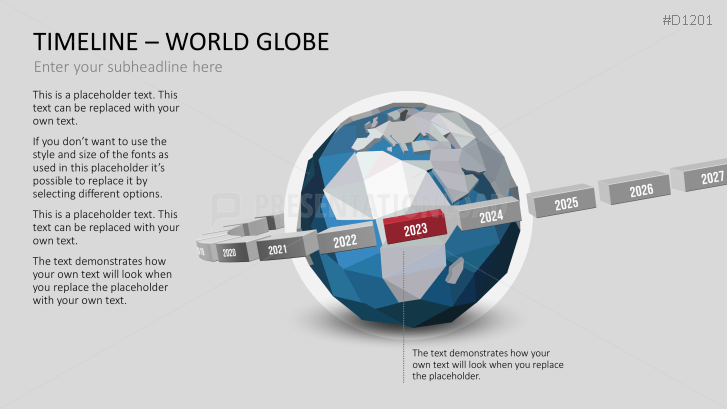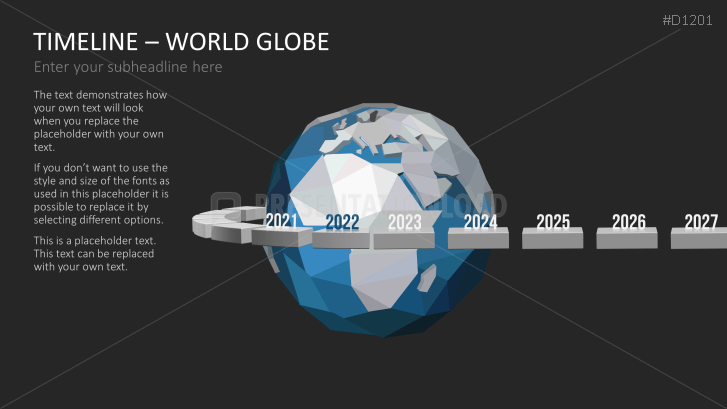 D0520 Project Timelines 2024 (44 Slides)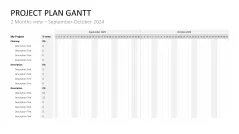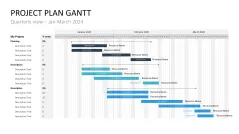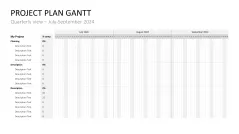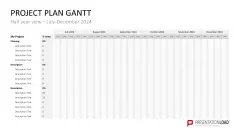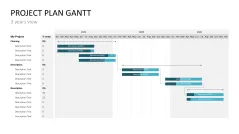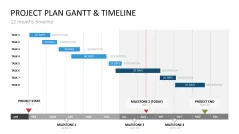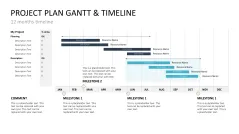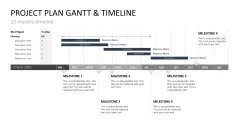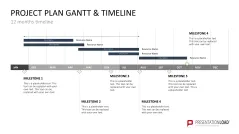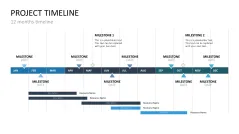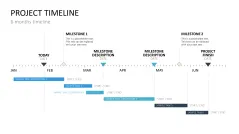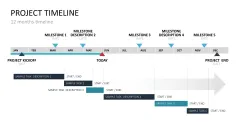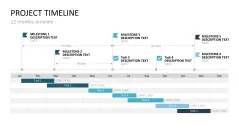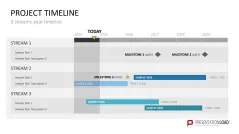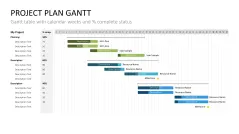 D1211 Timelines - Arrows (48 Slides)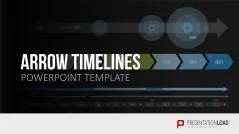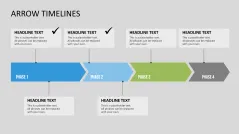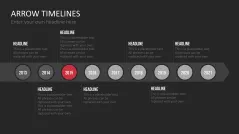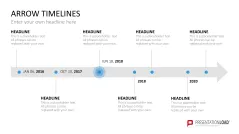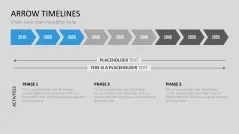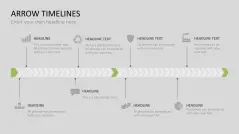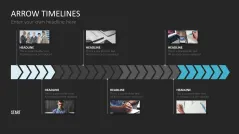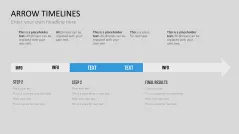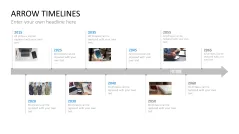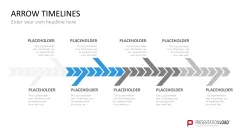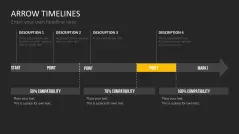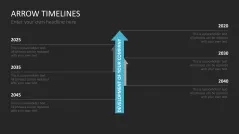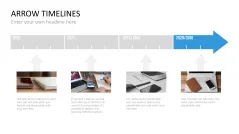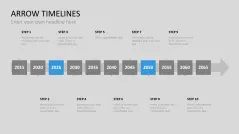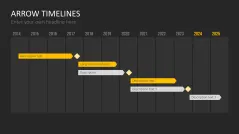 D1181 Timelines - Filmstrips (28 Slides)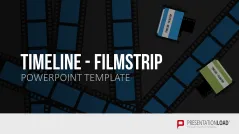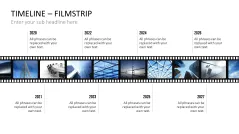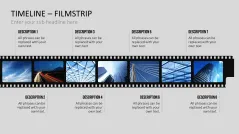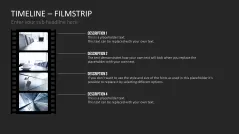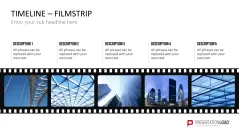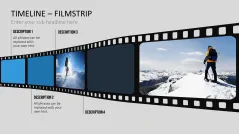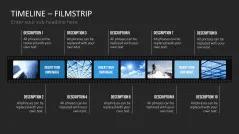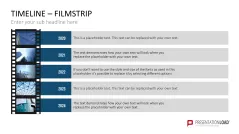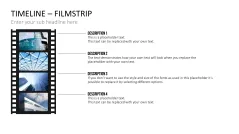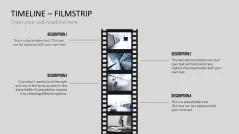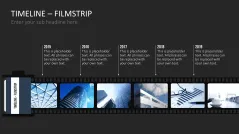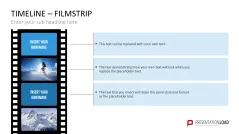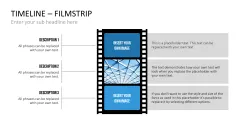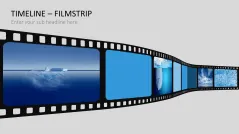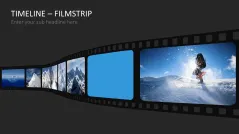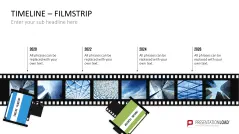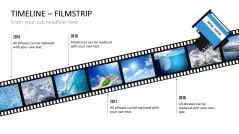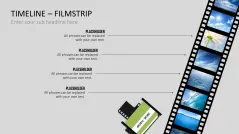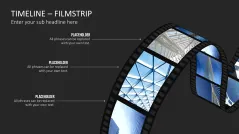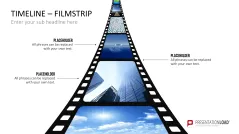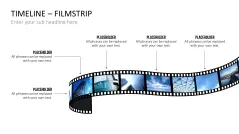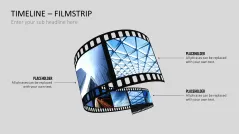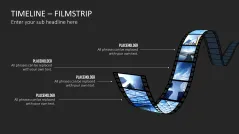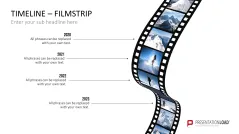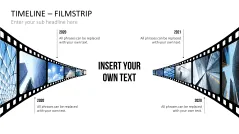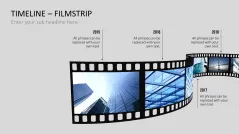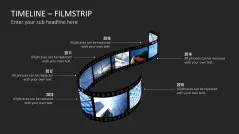 D2668 Company History Timelines (28 Slides)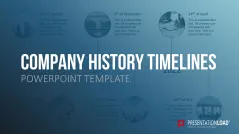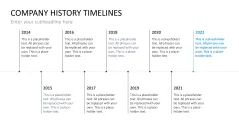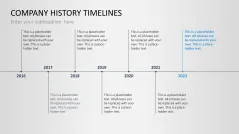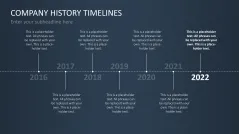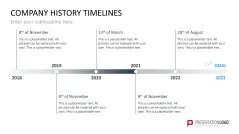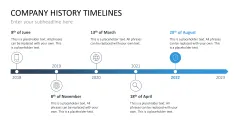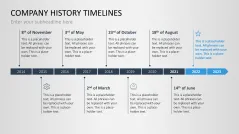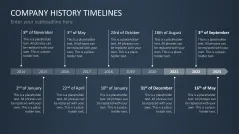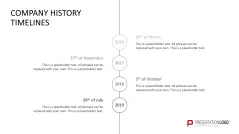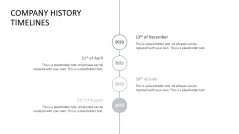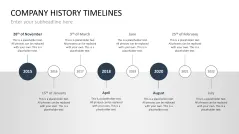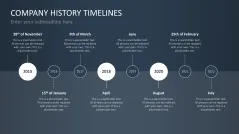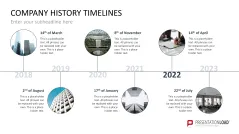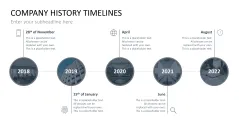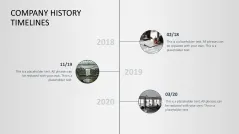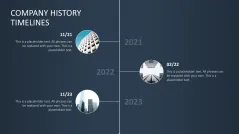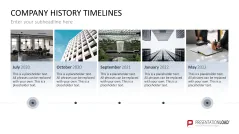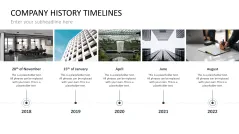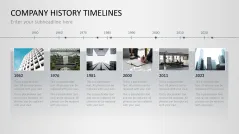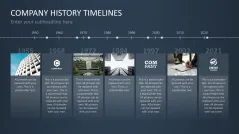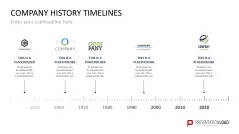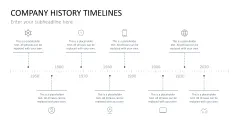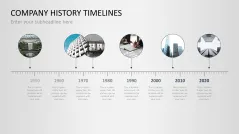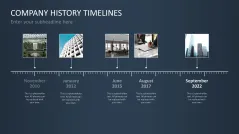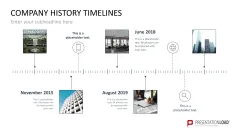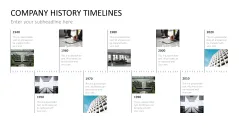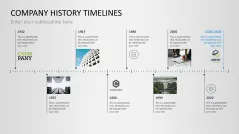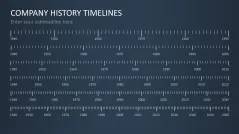 D2664 Image Timelines (44 Slides)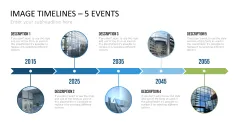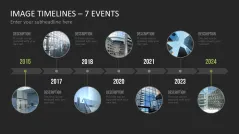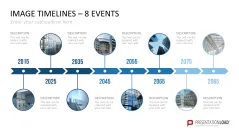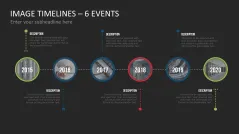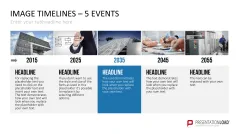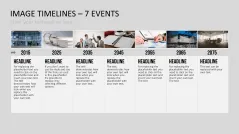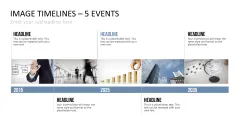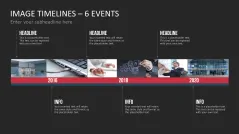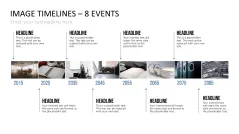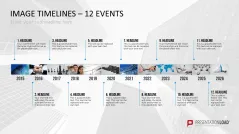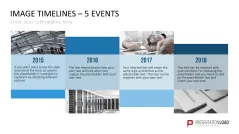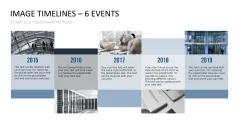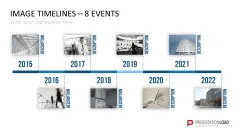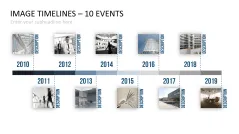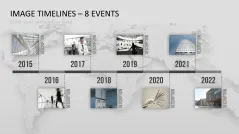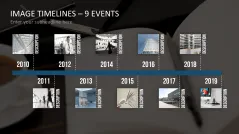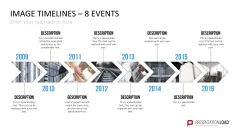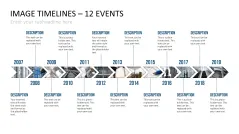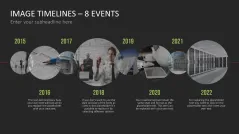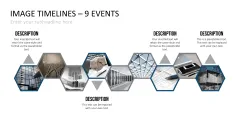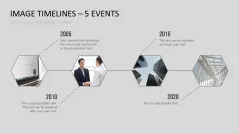 D1191 Timelines - 3D Spheres (16 Slides)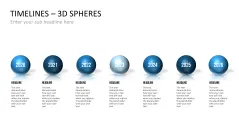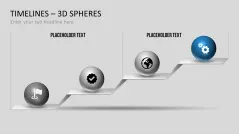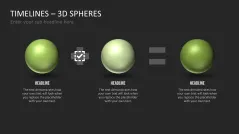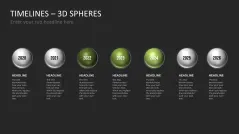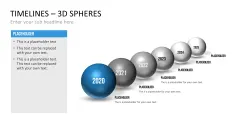 D1201 Timelines - Worldmap / Globes (24 Slides)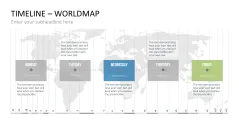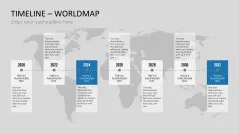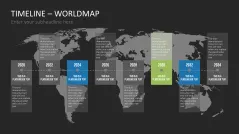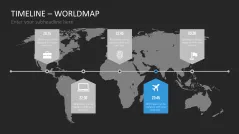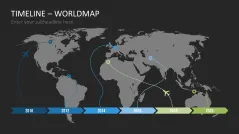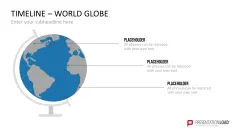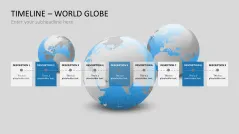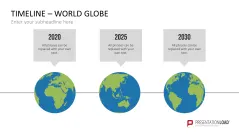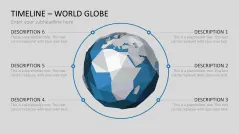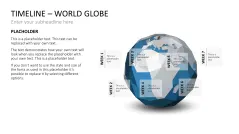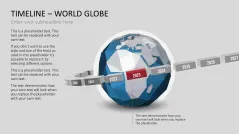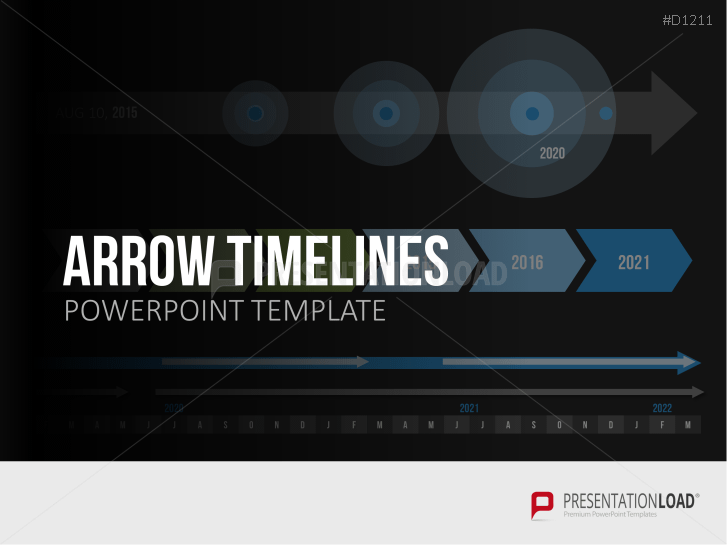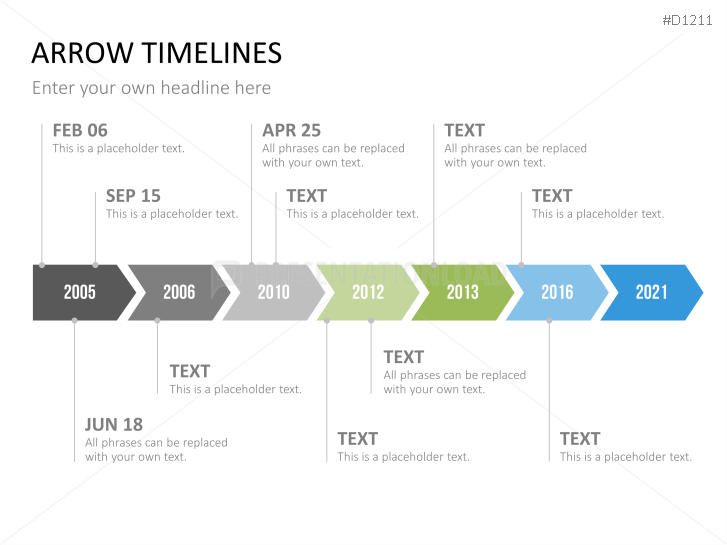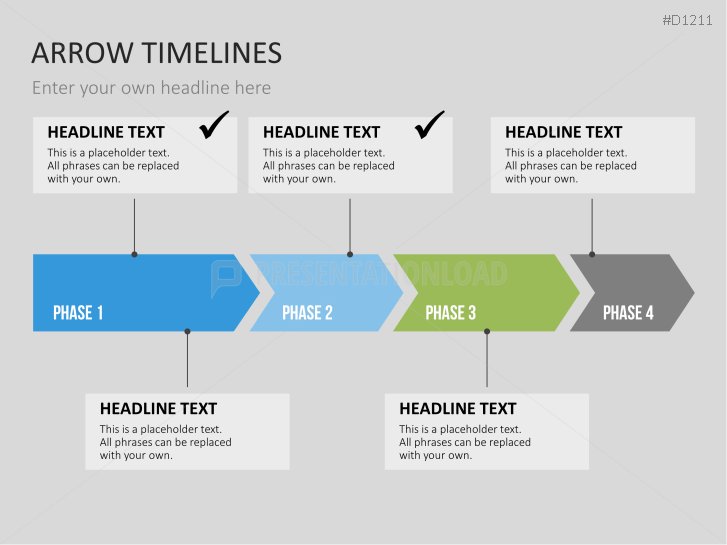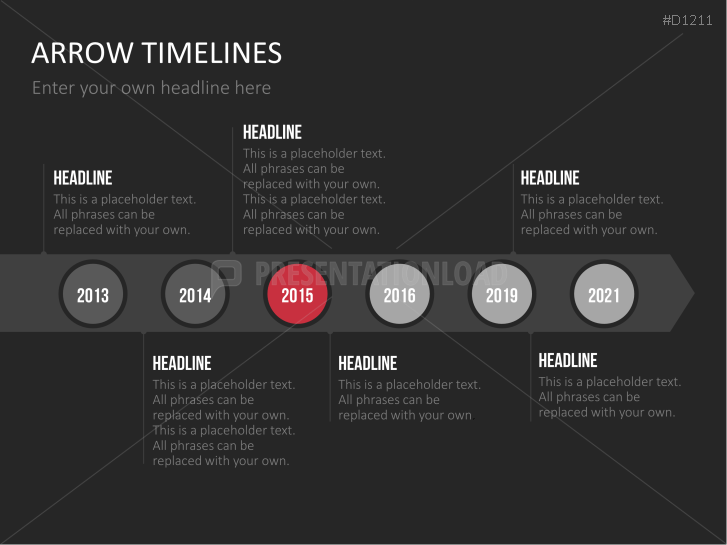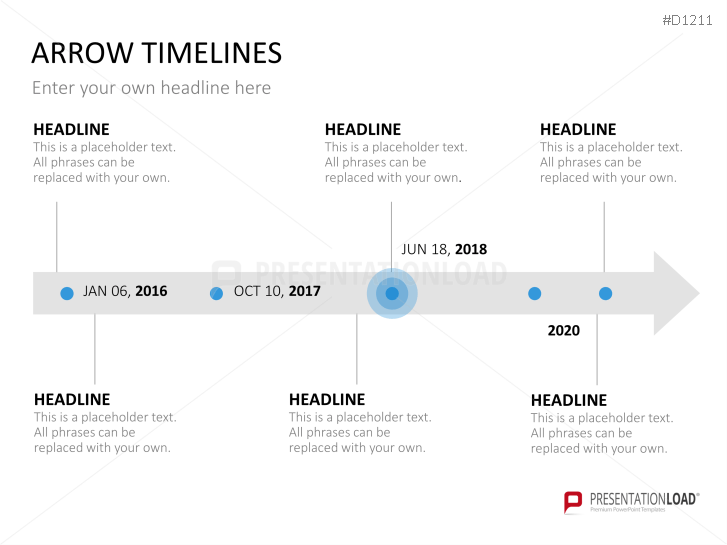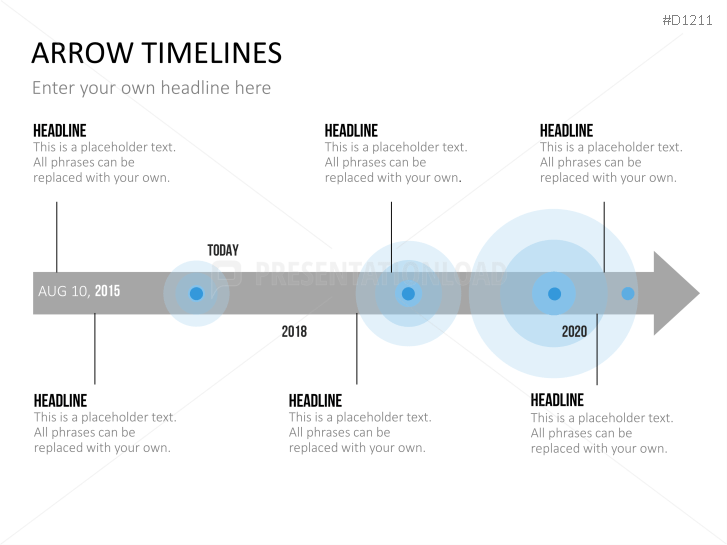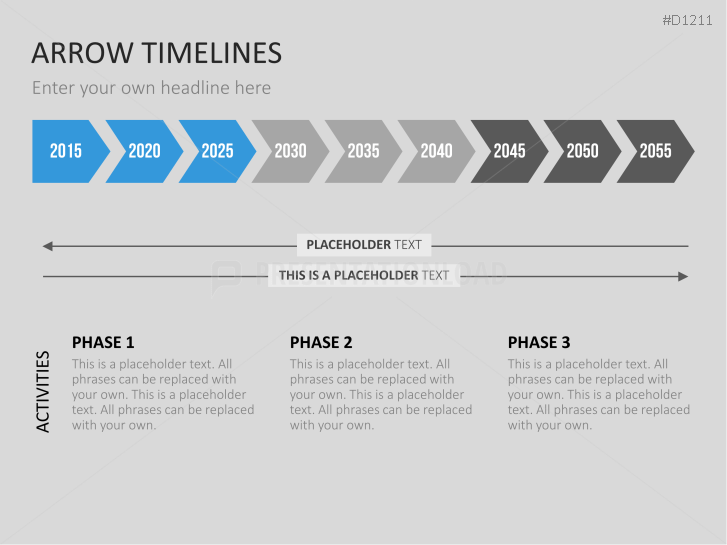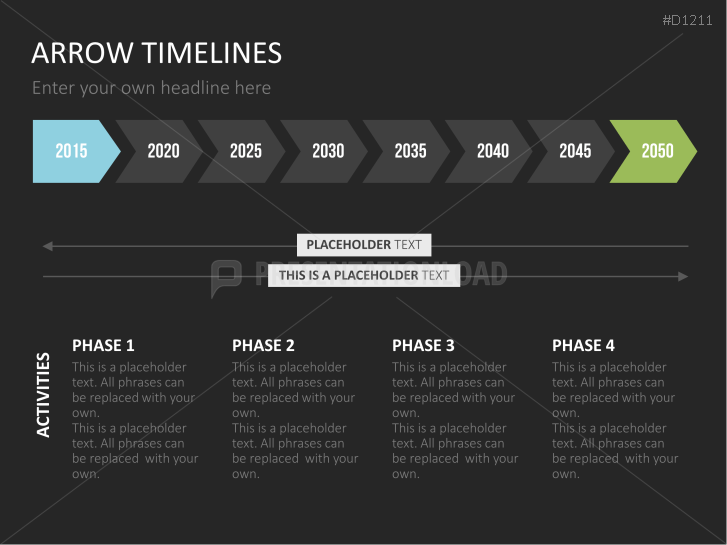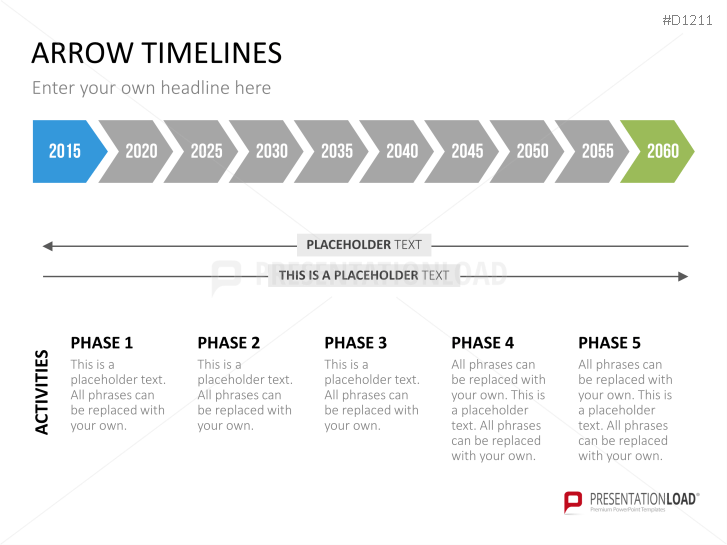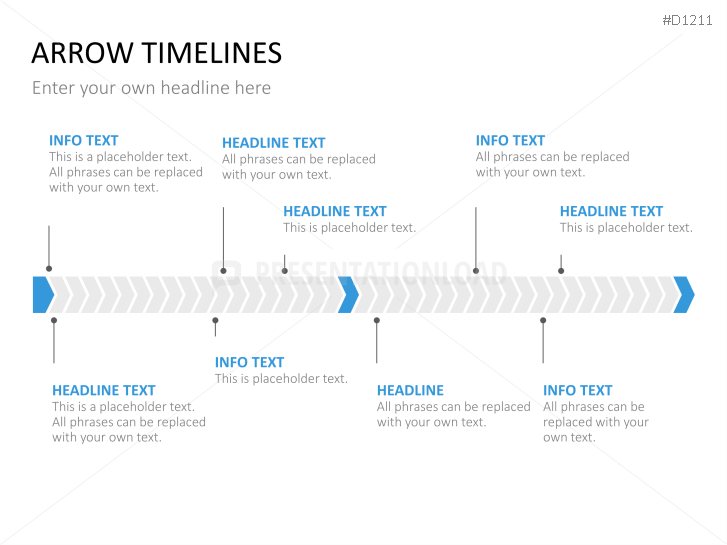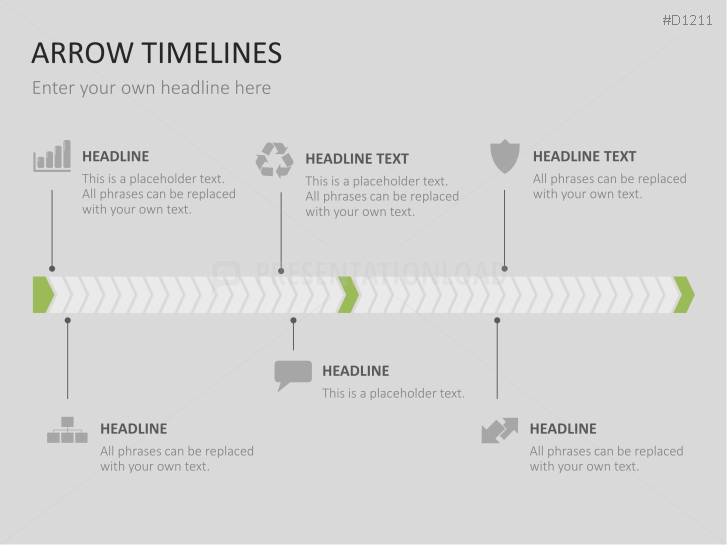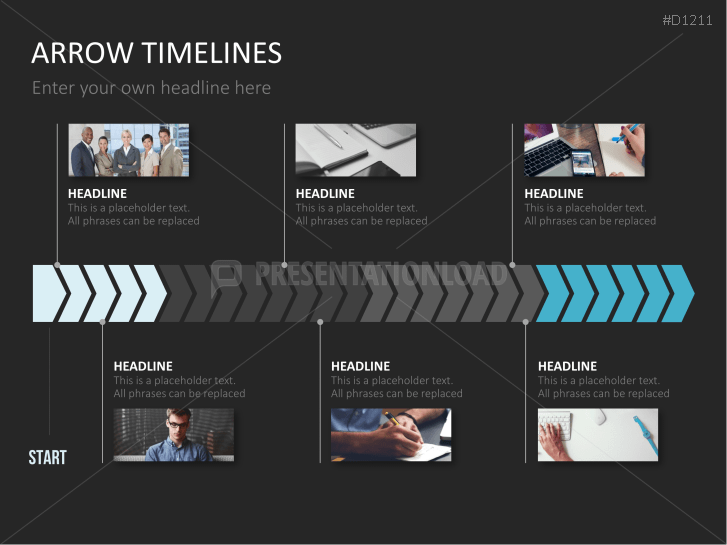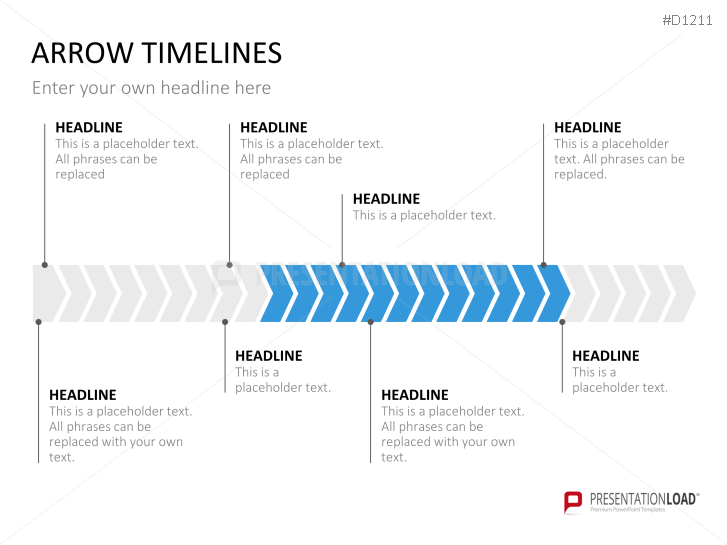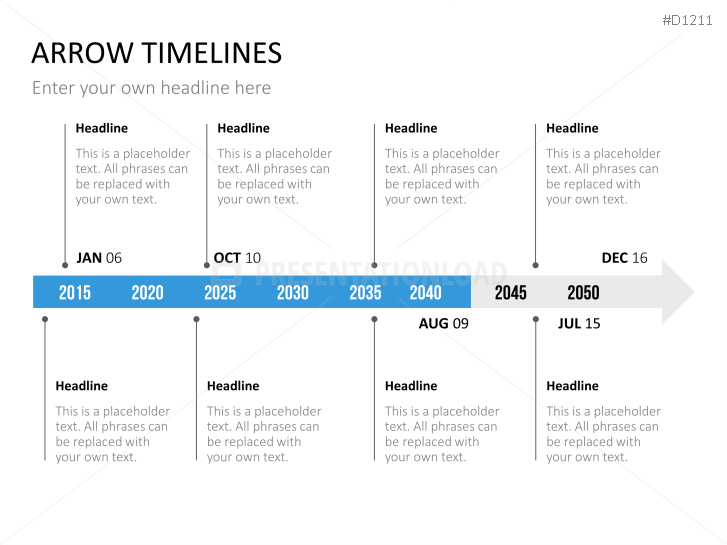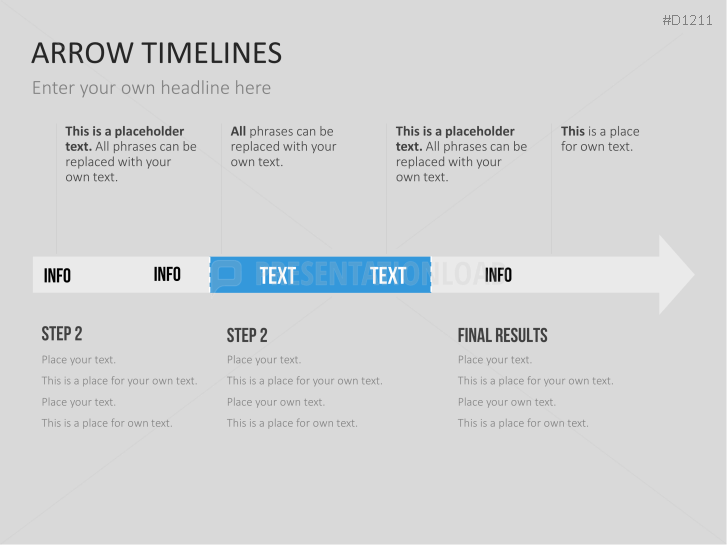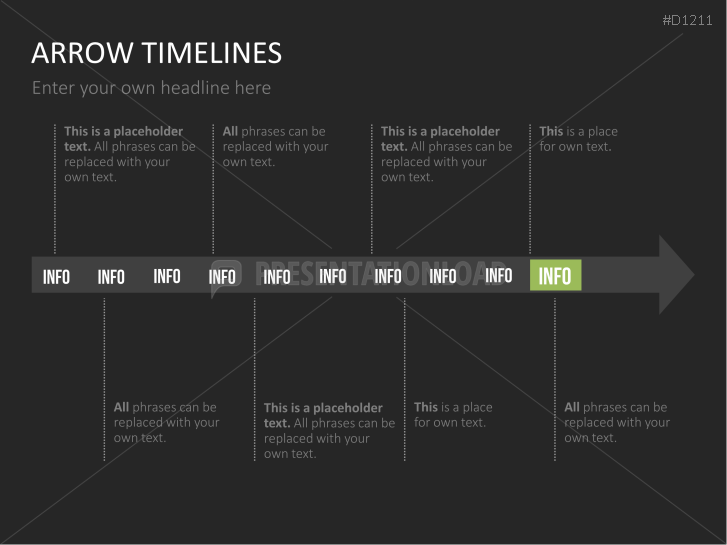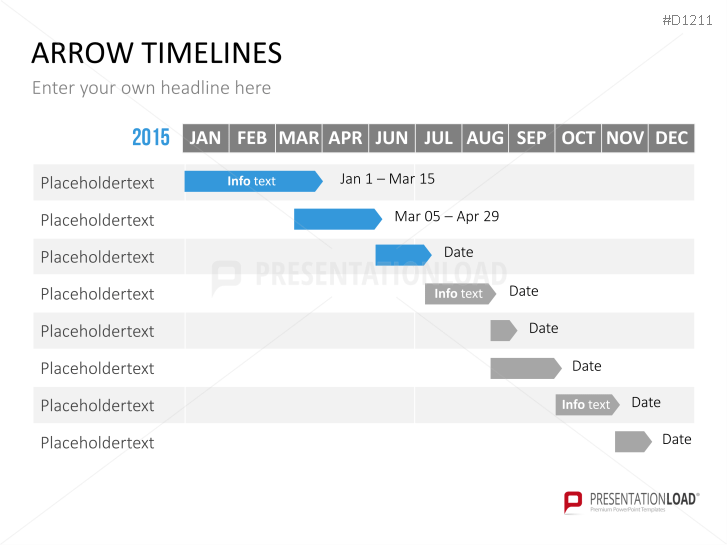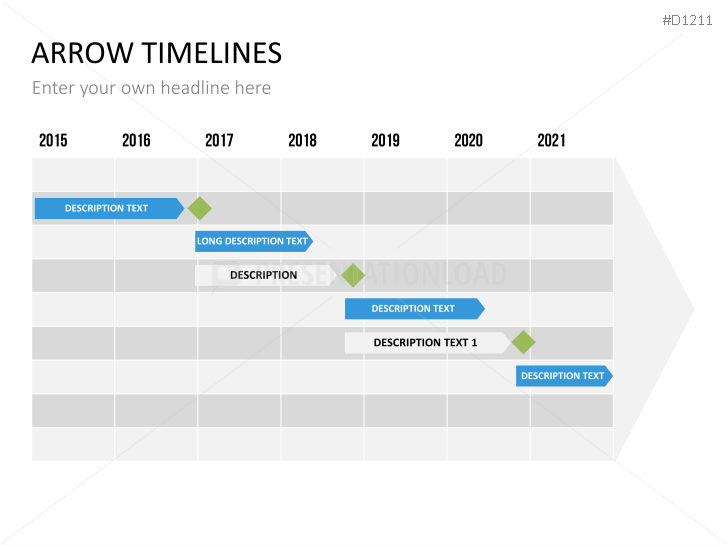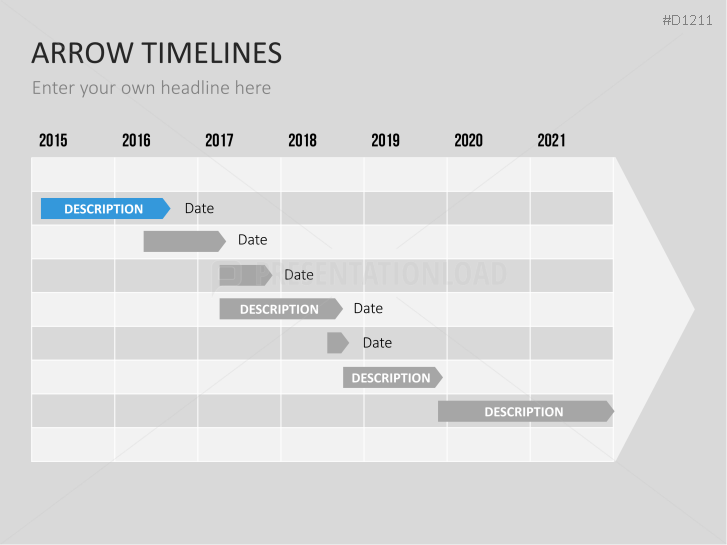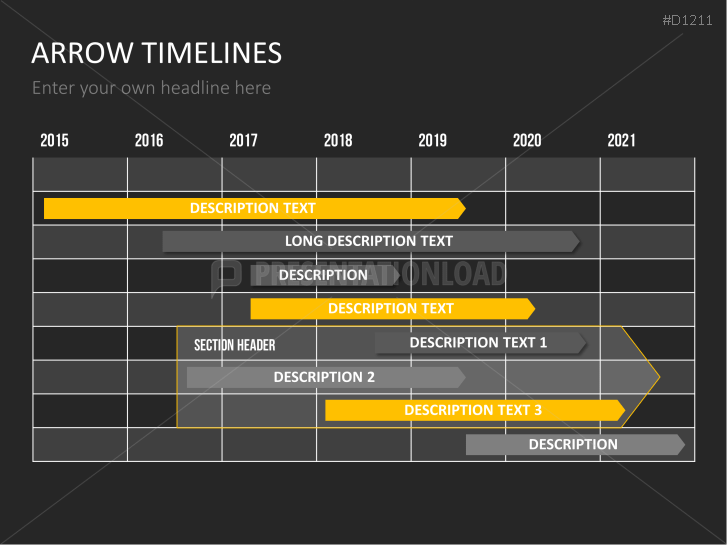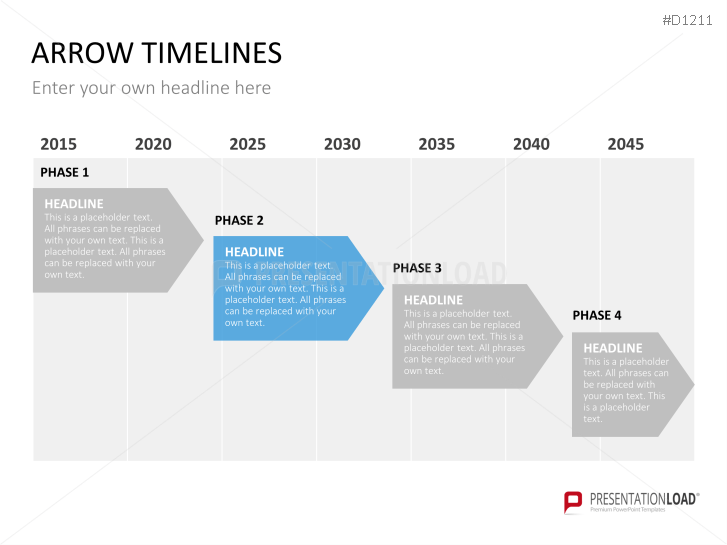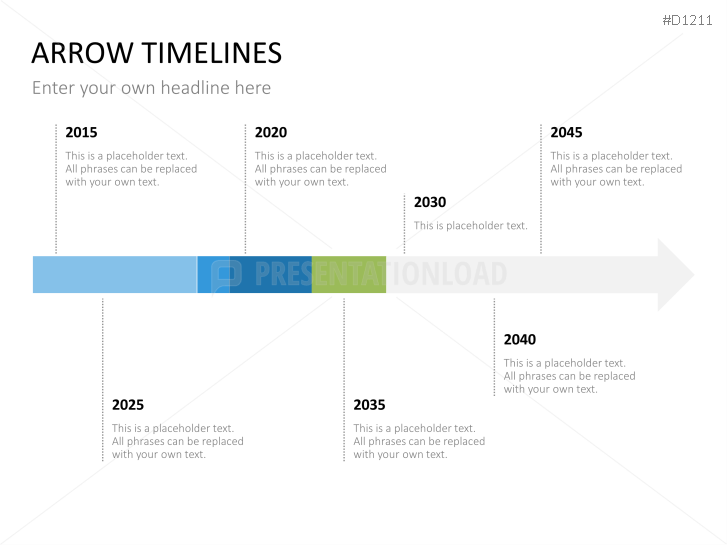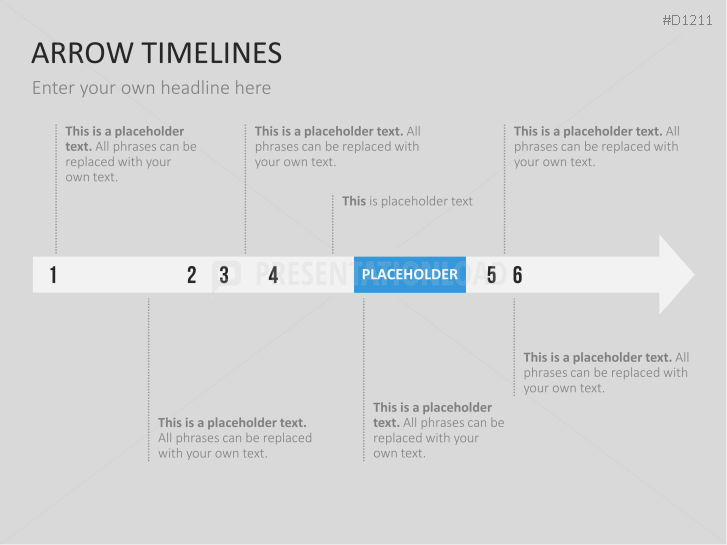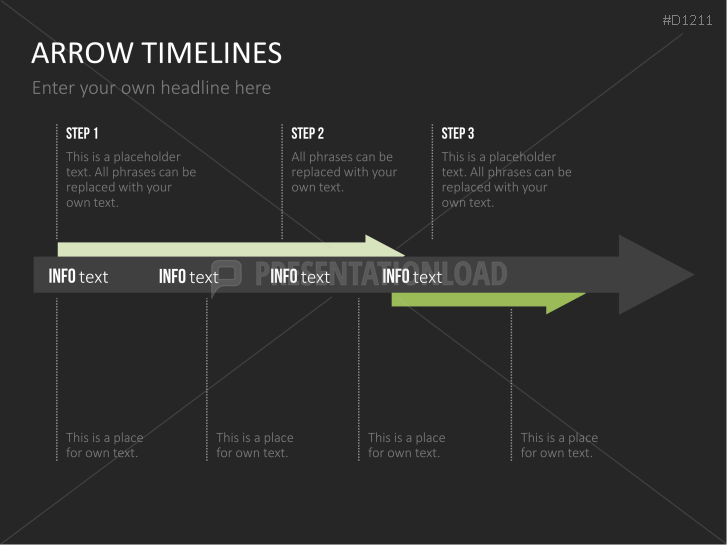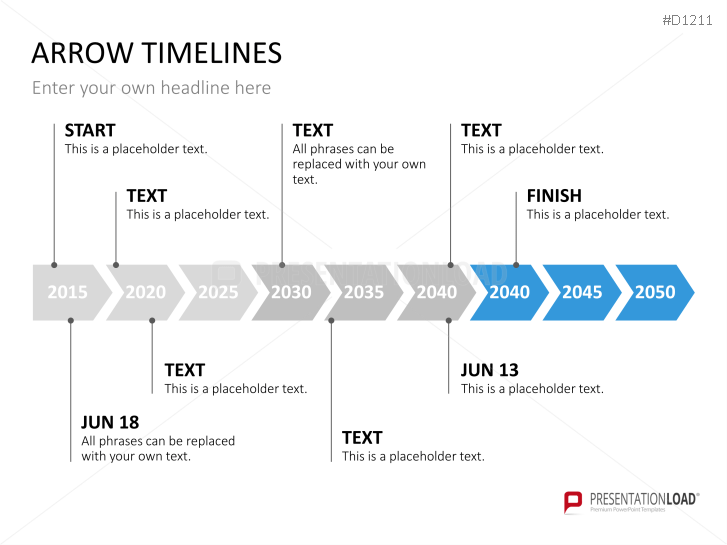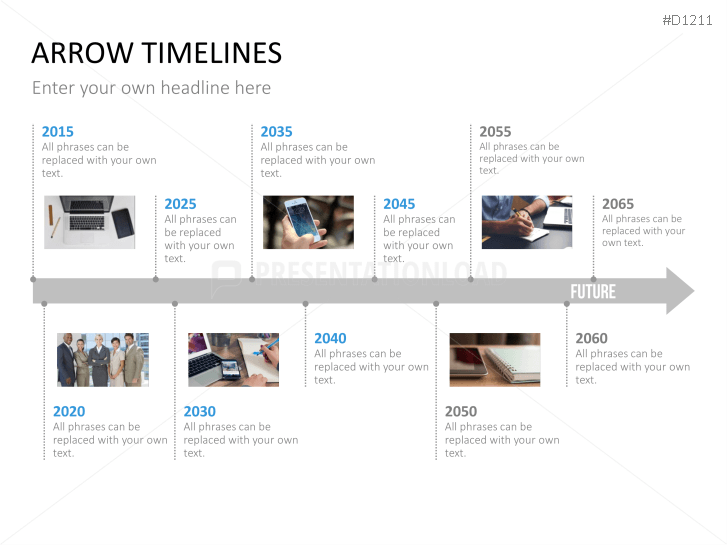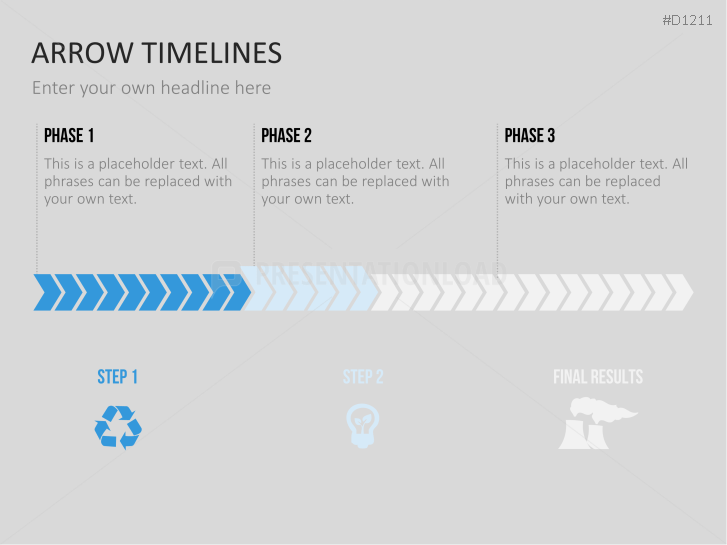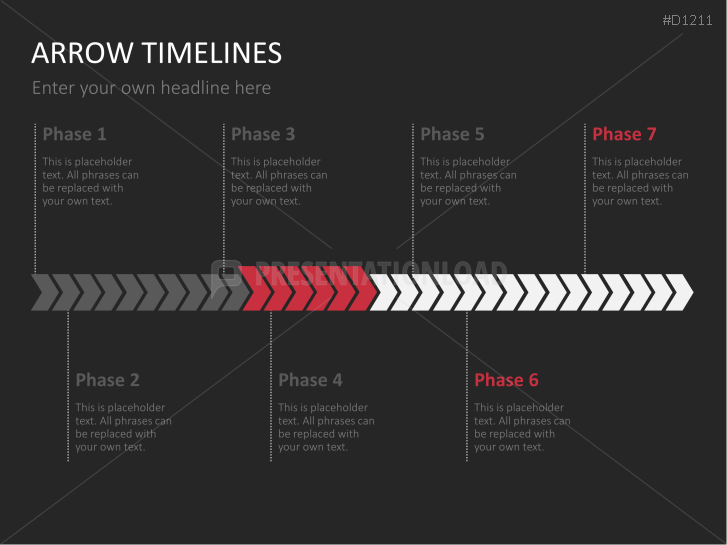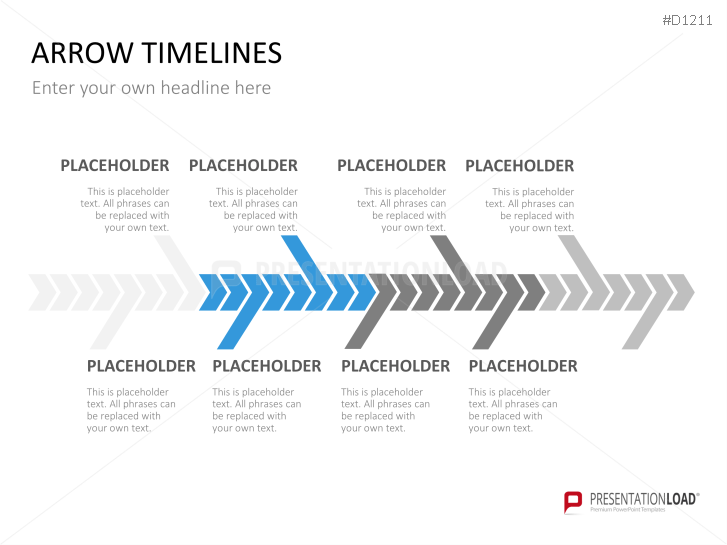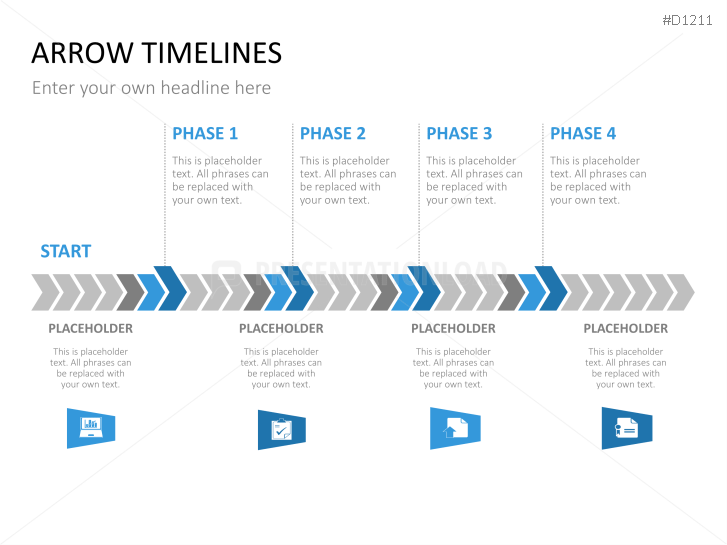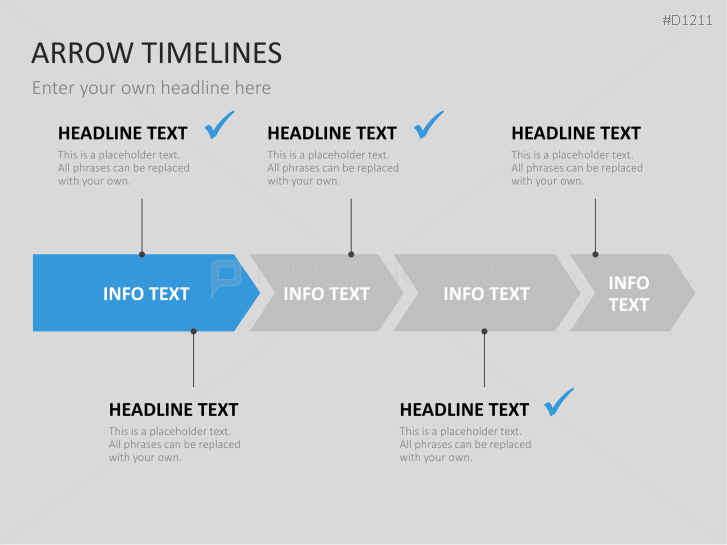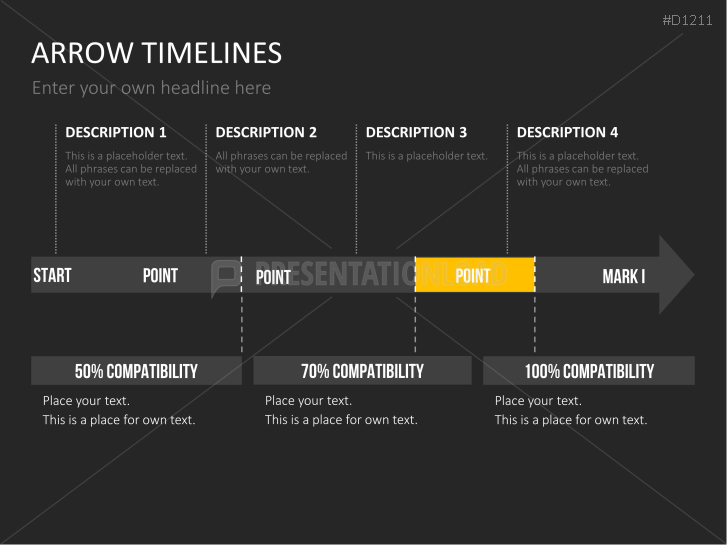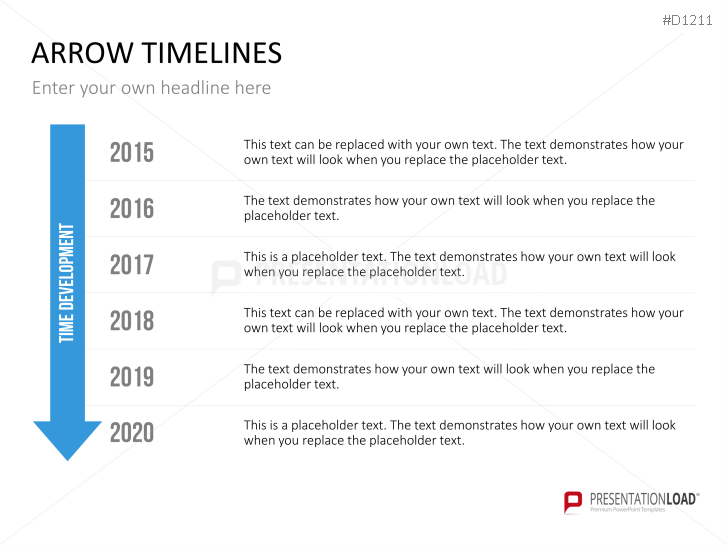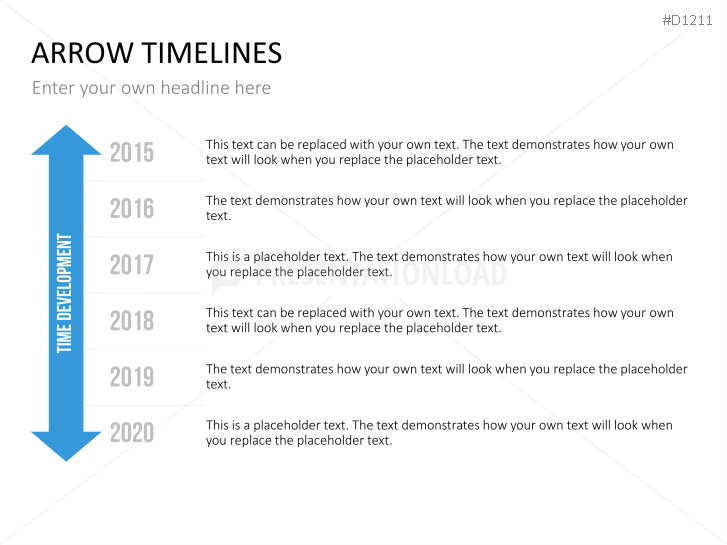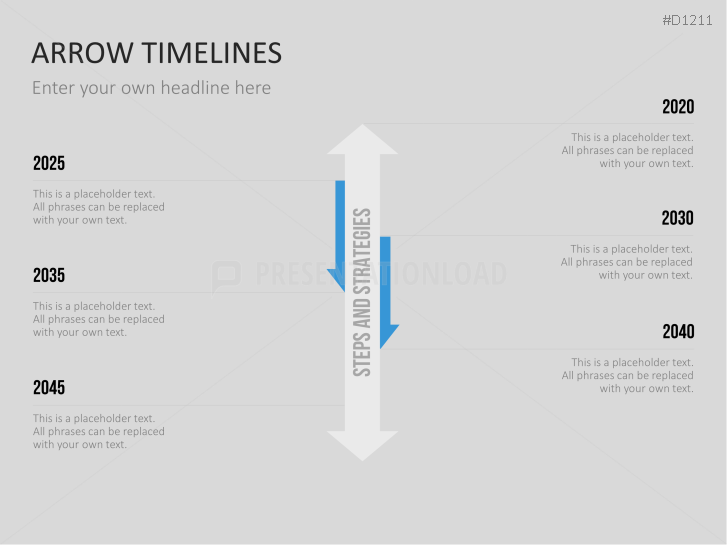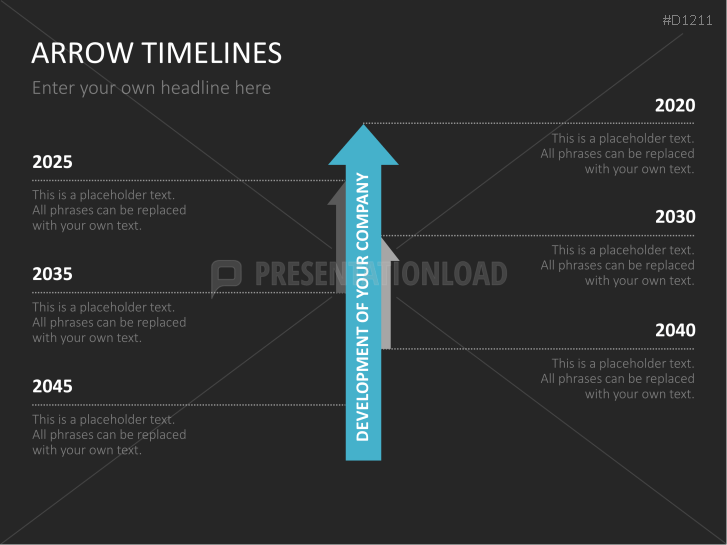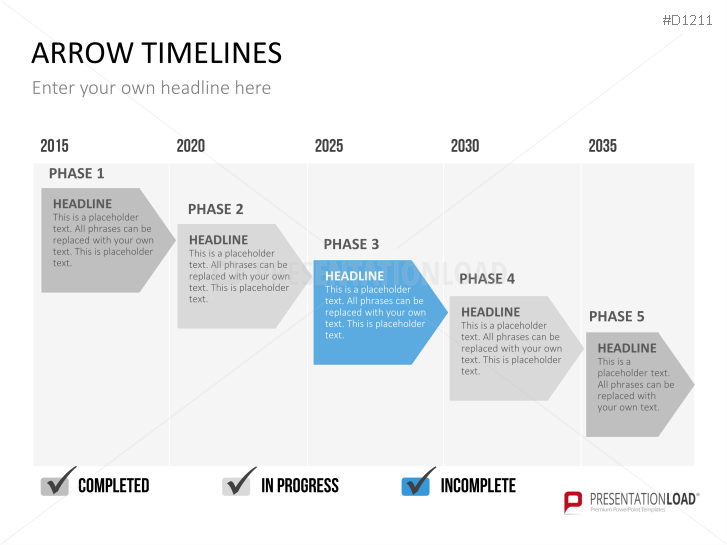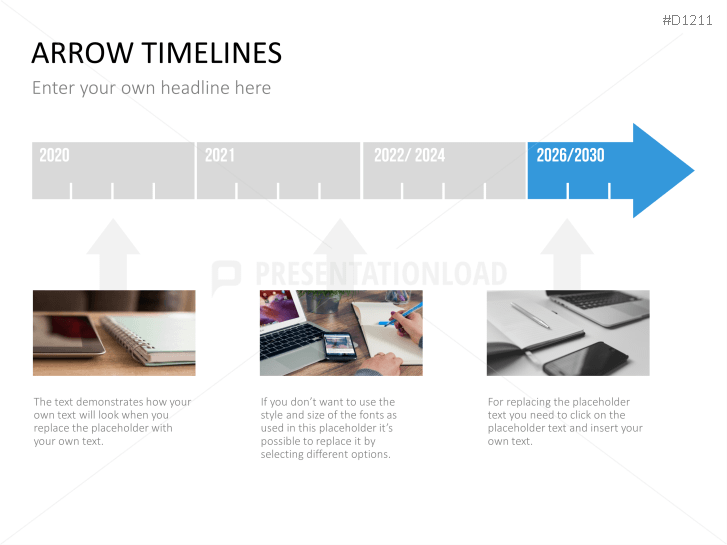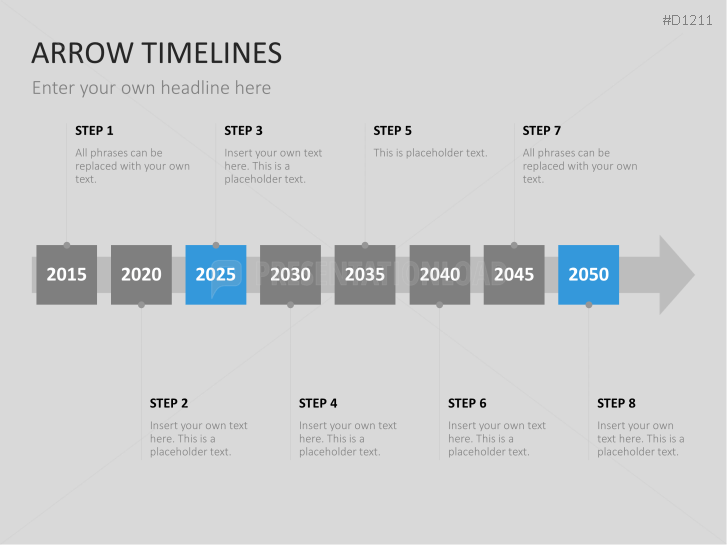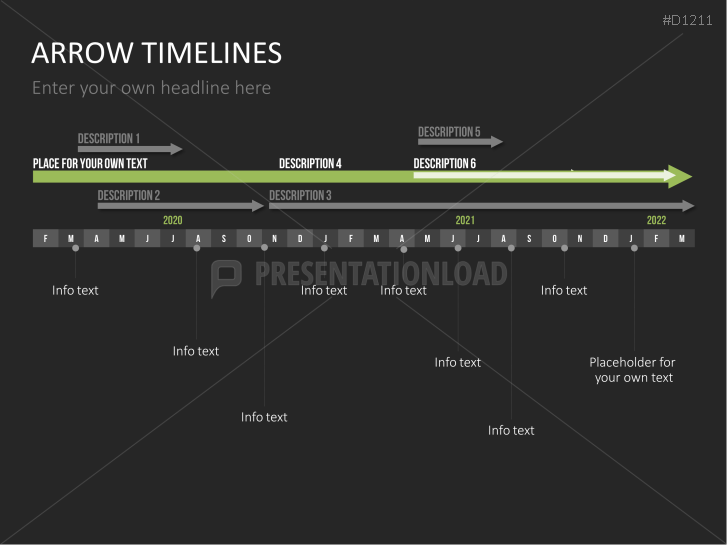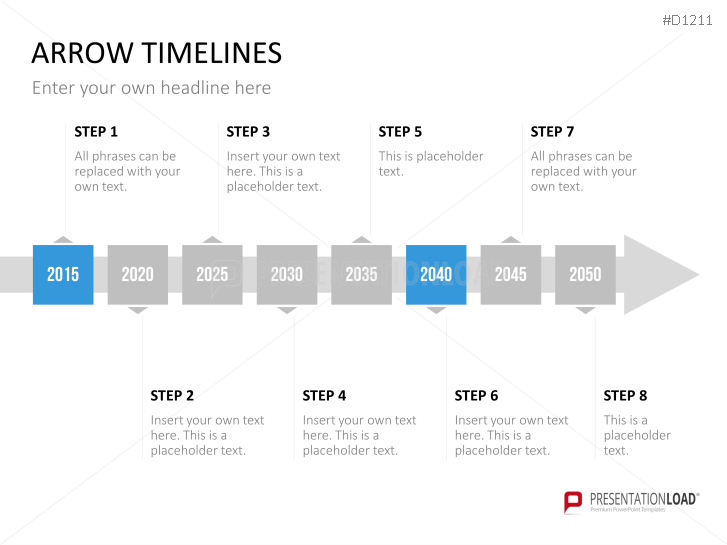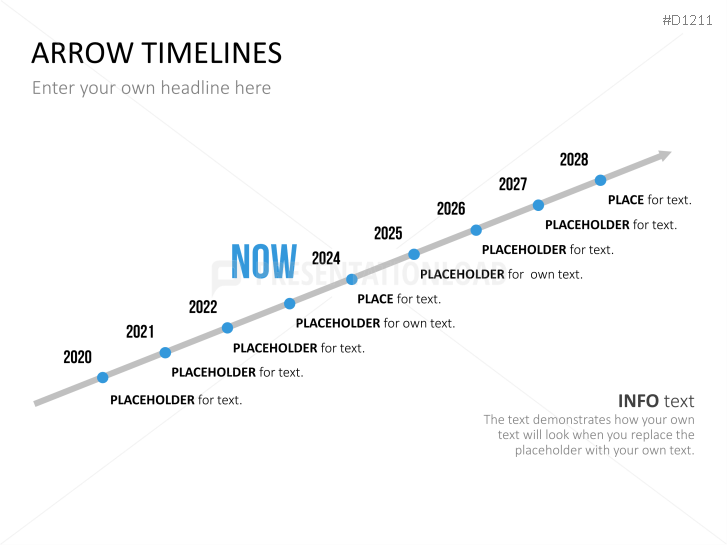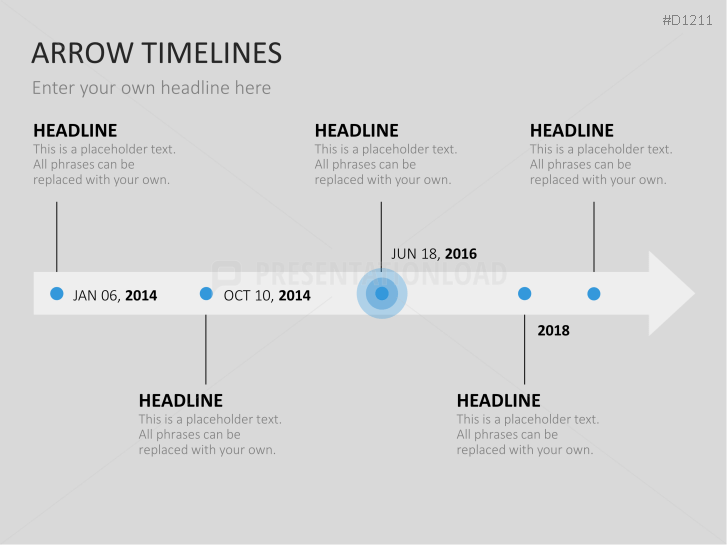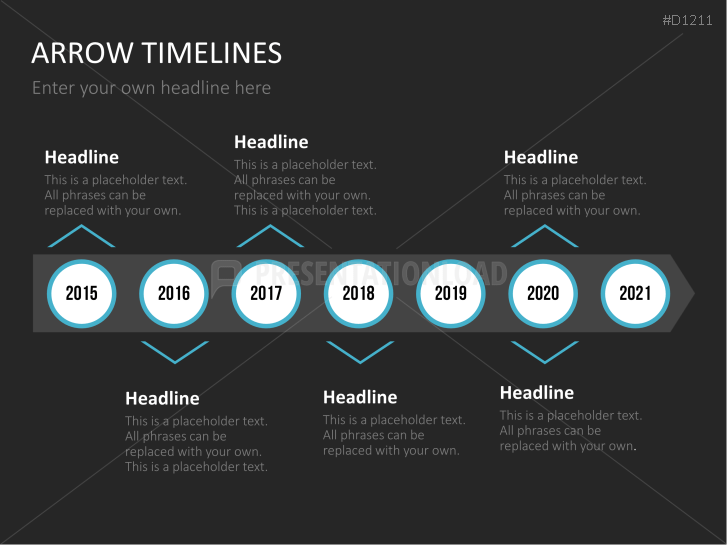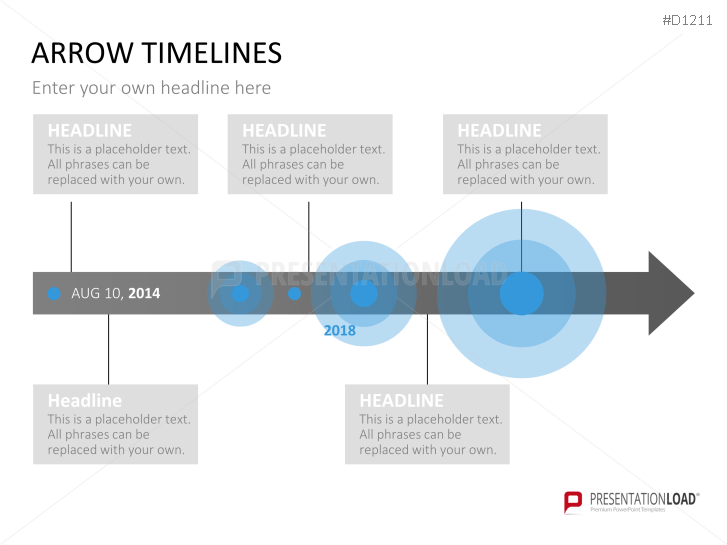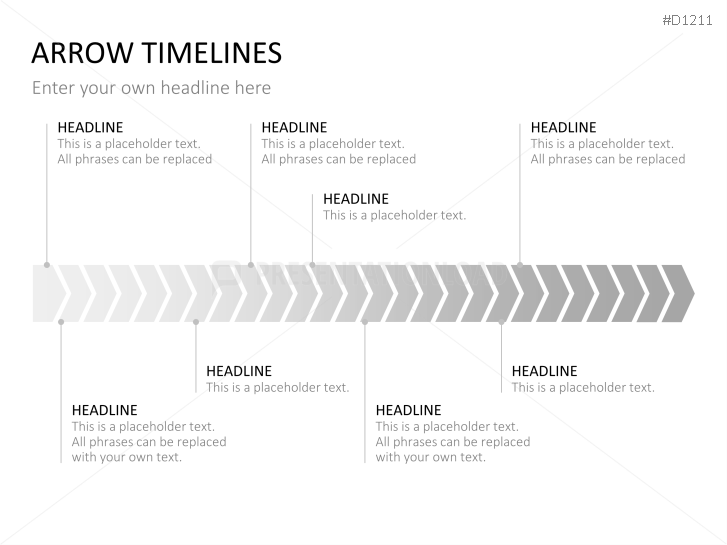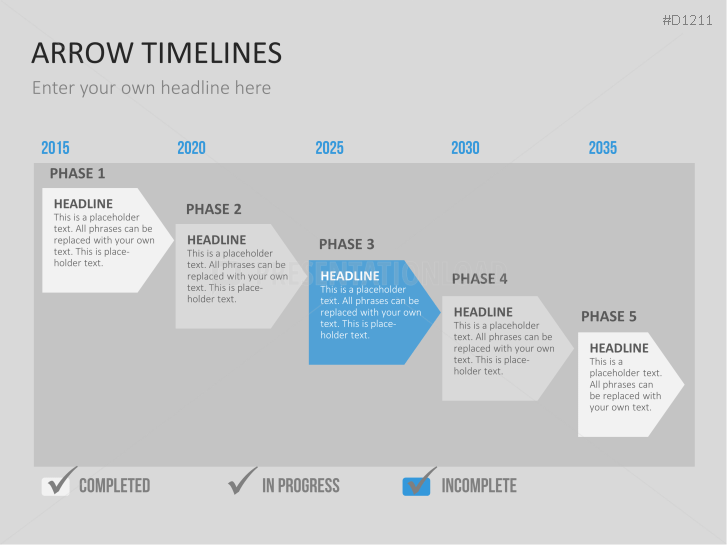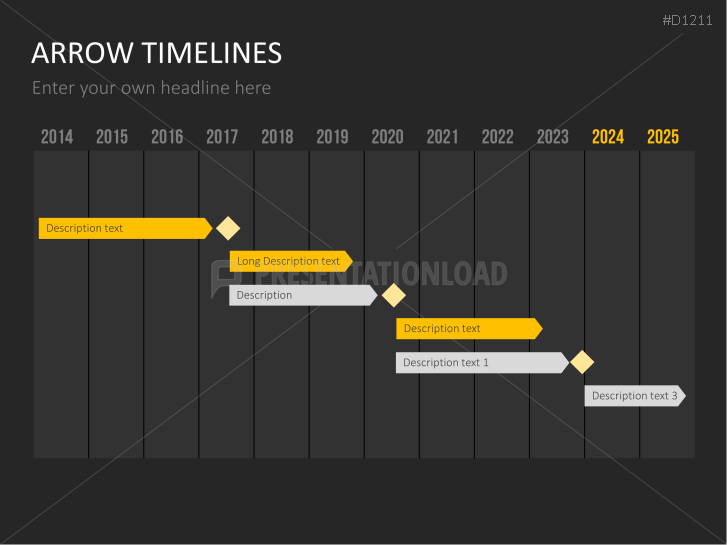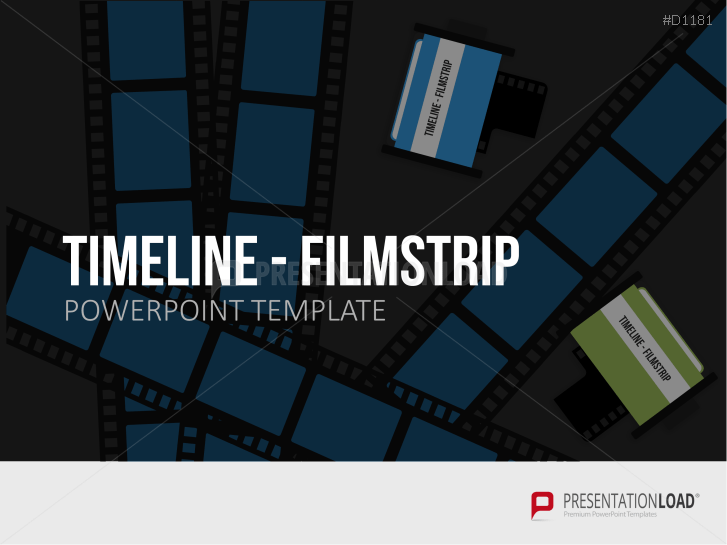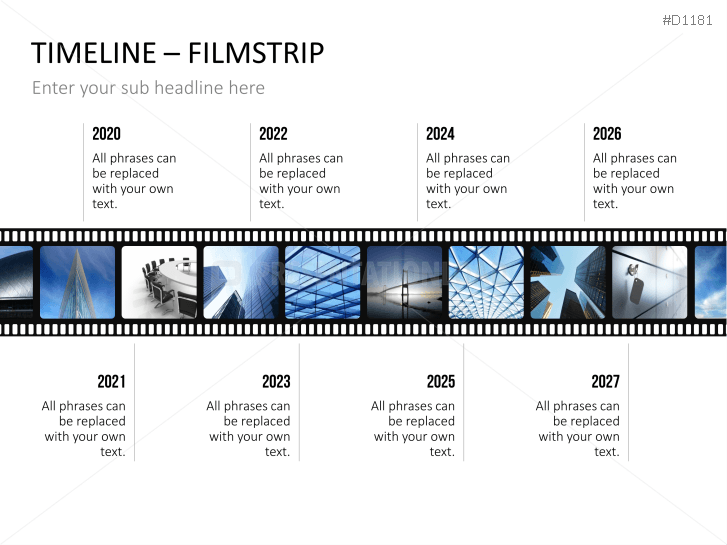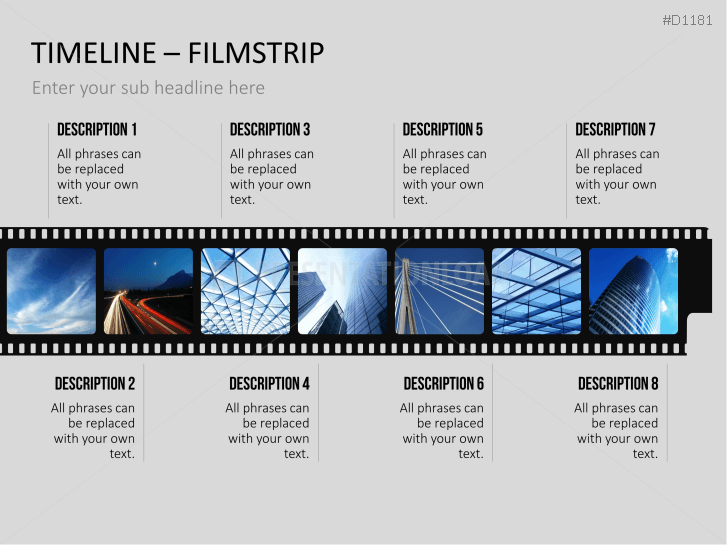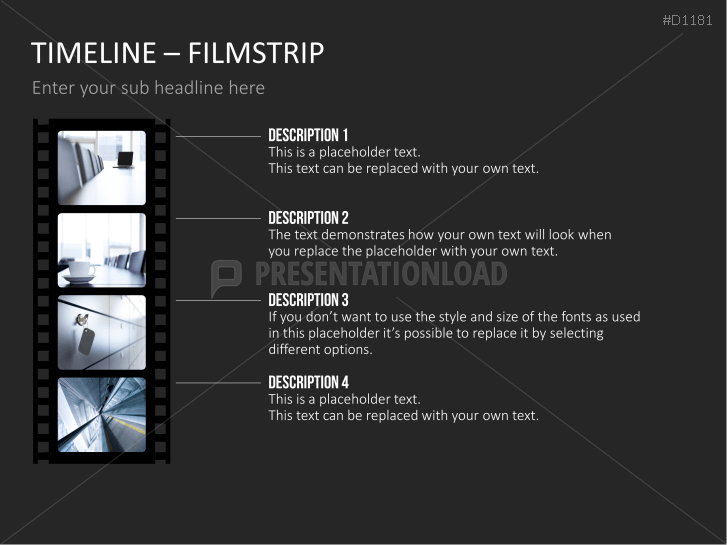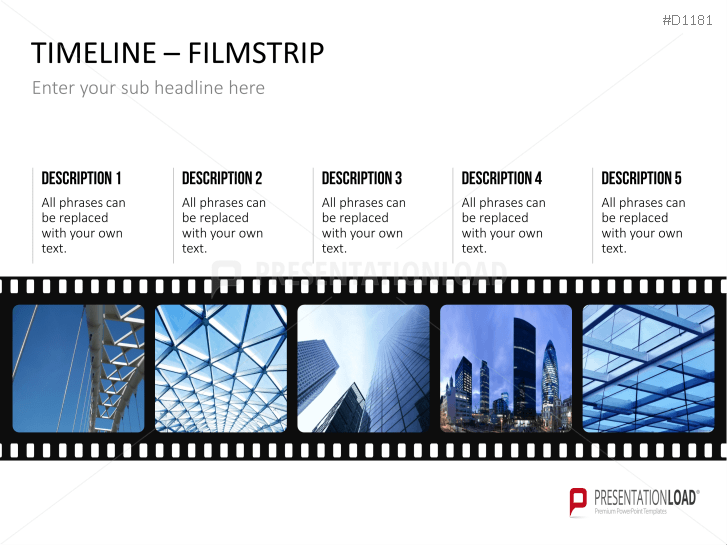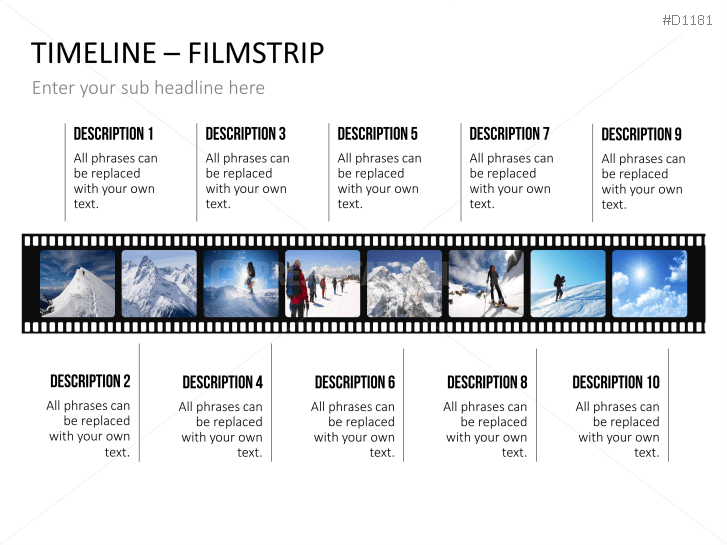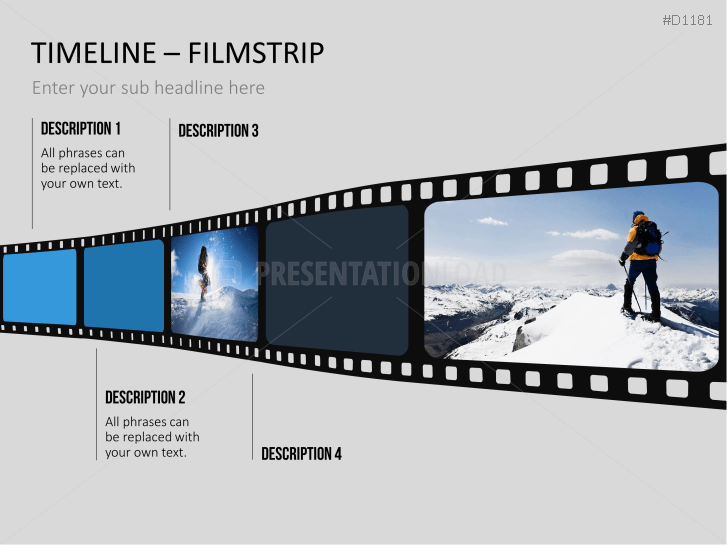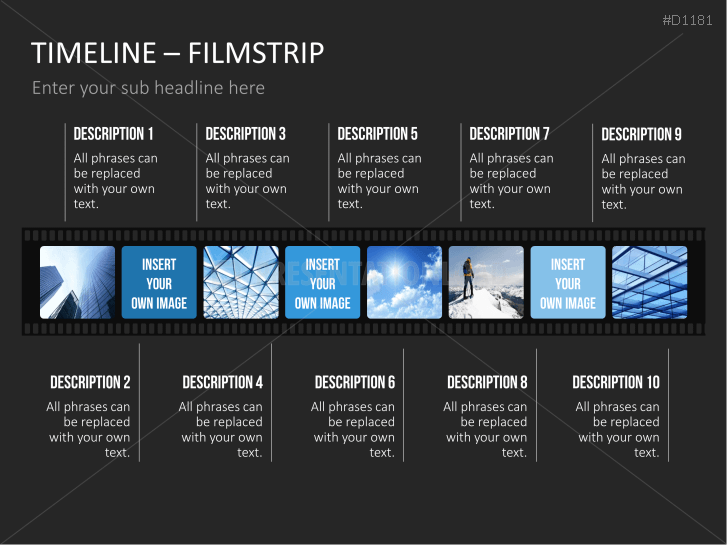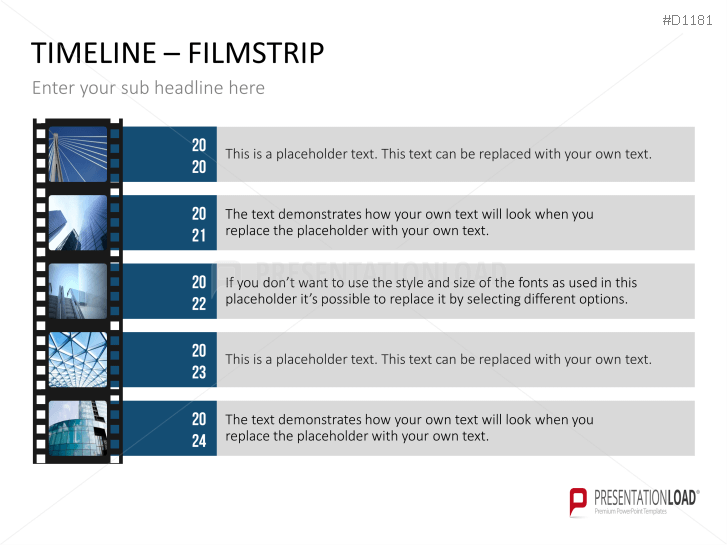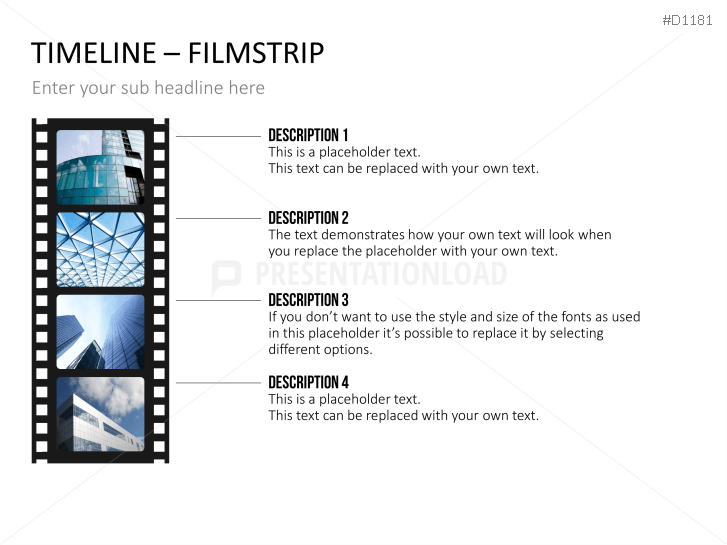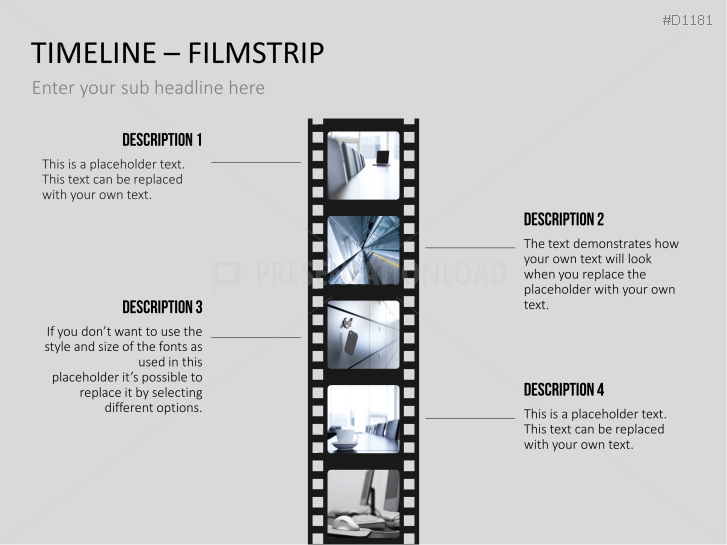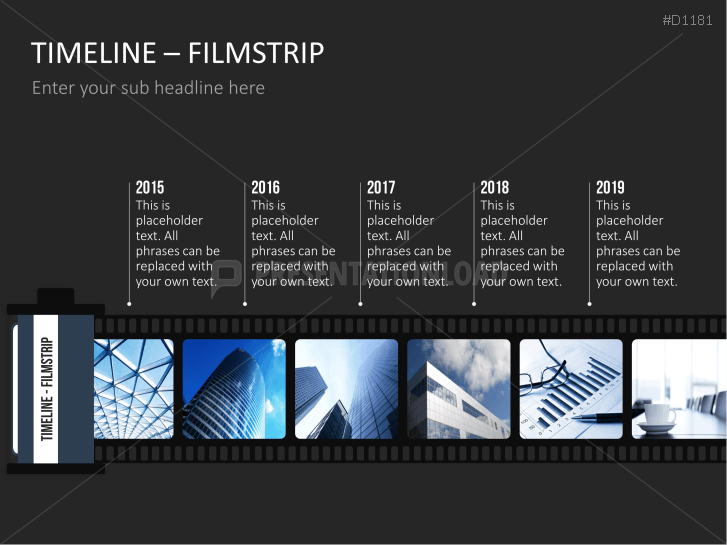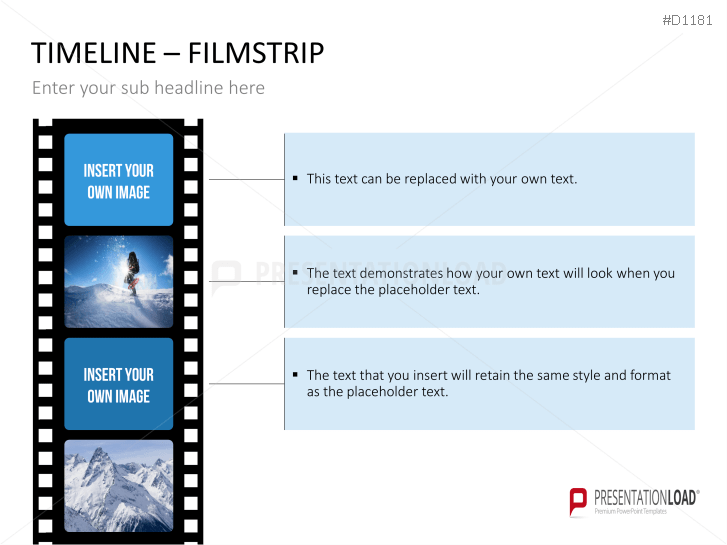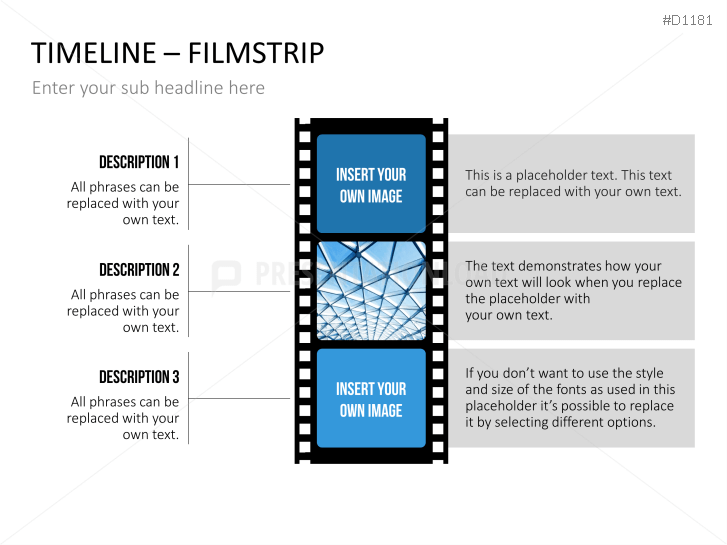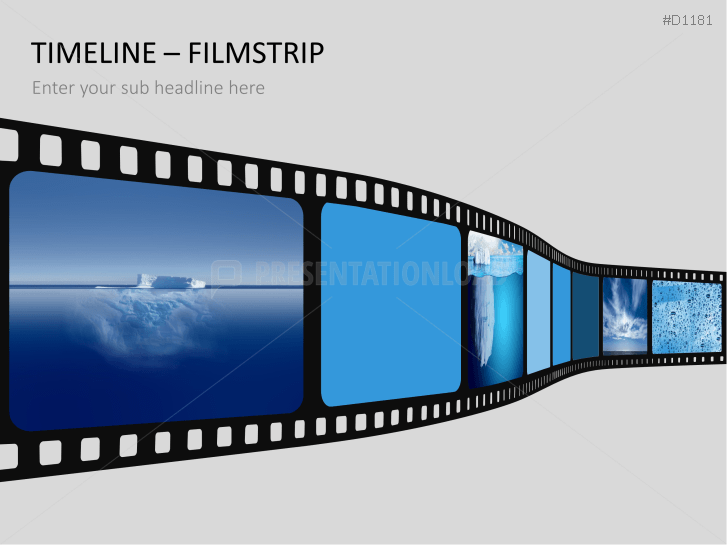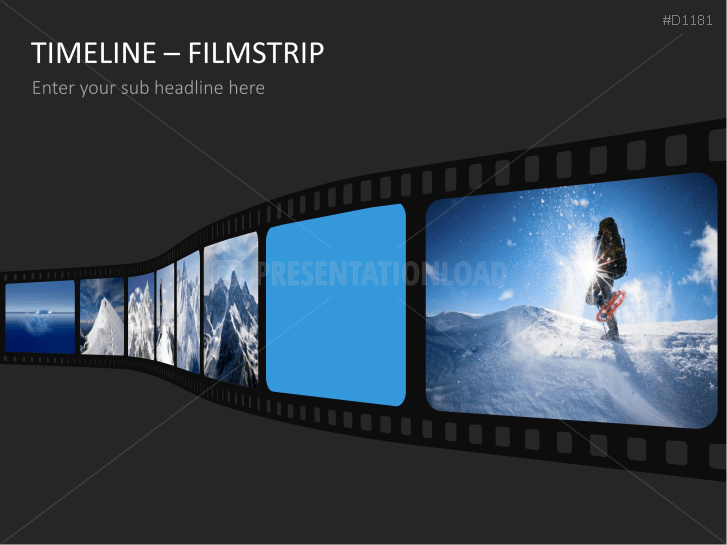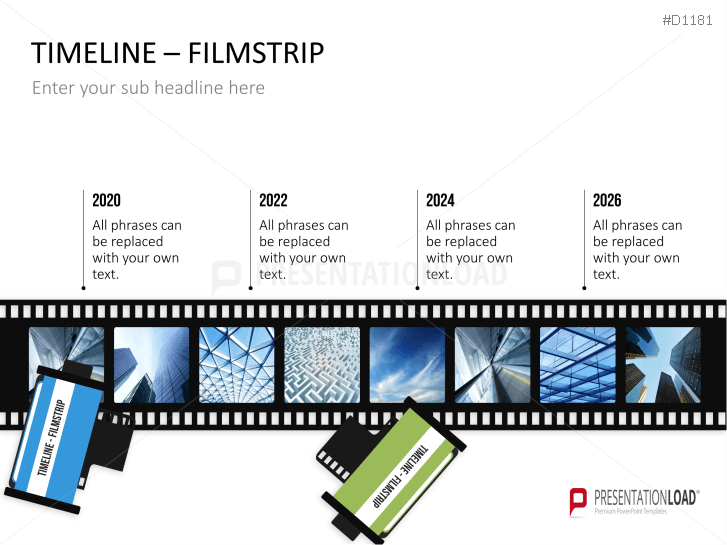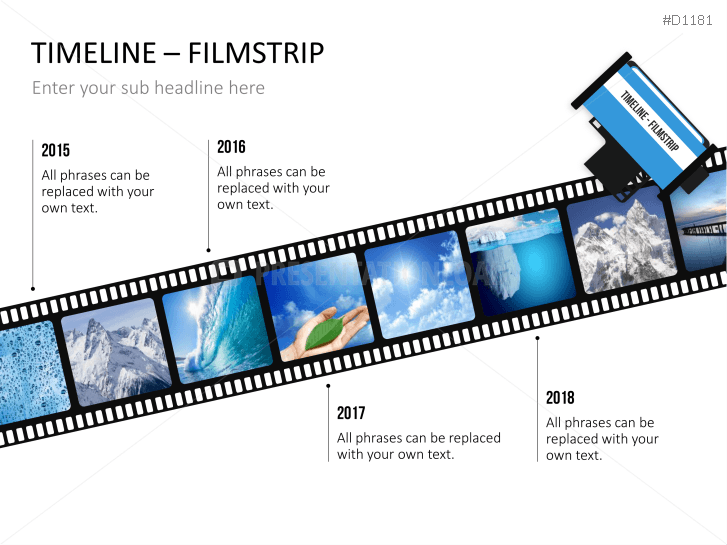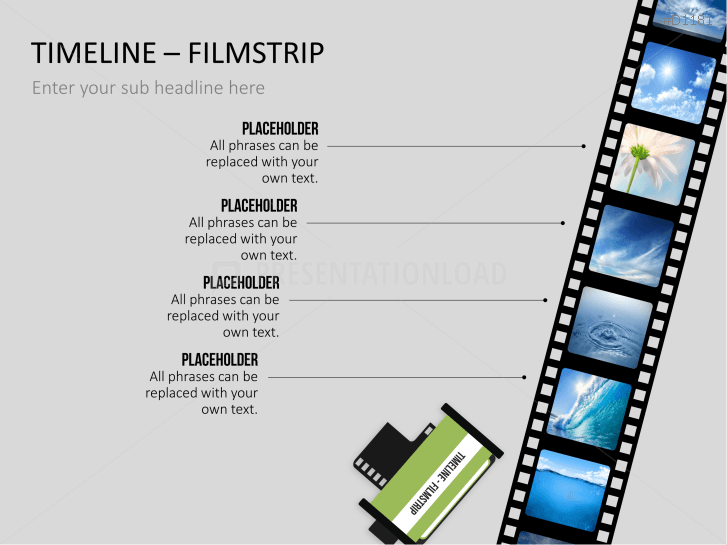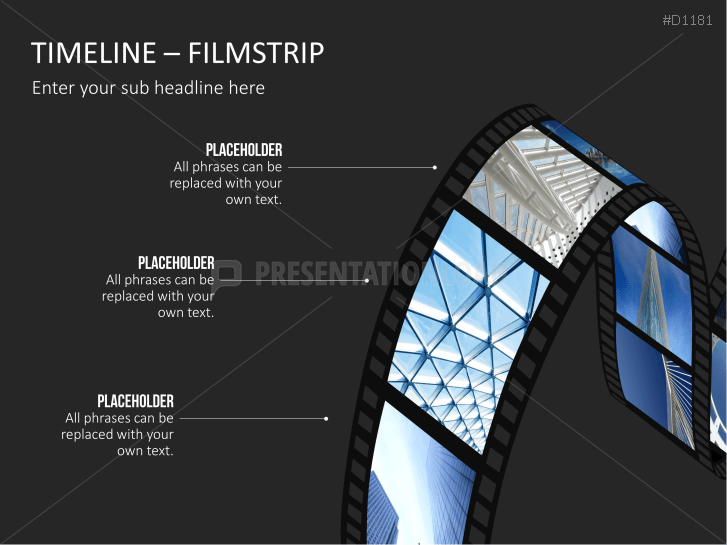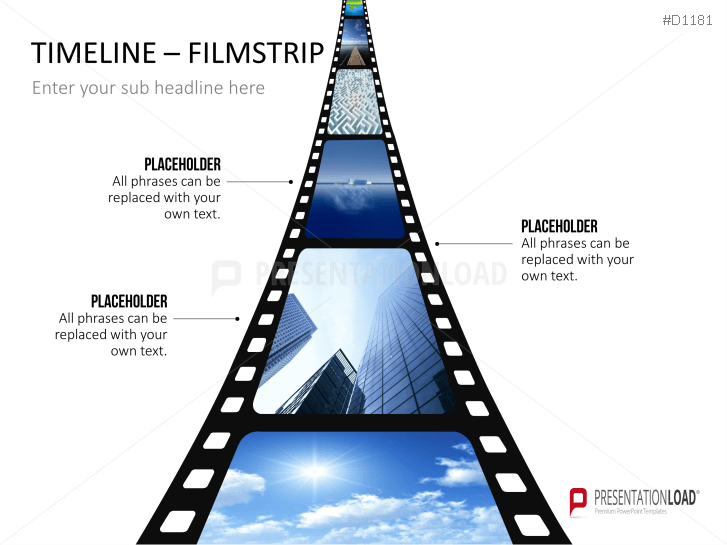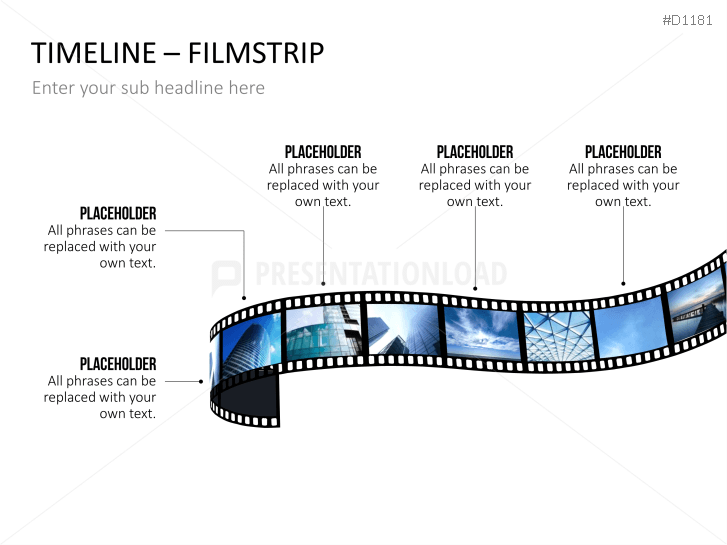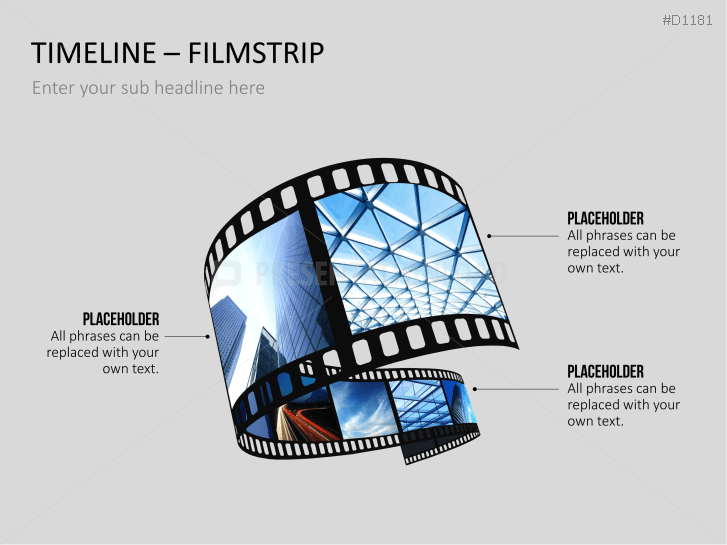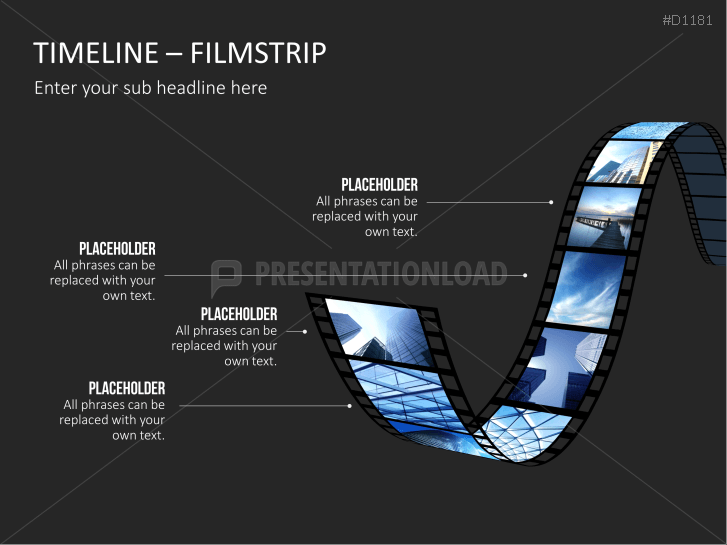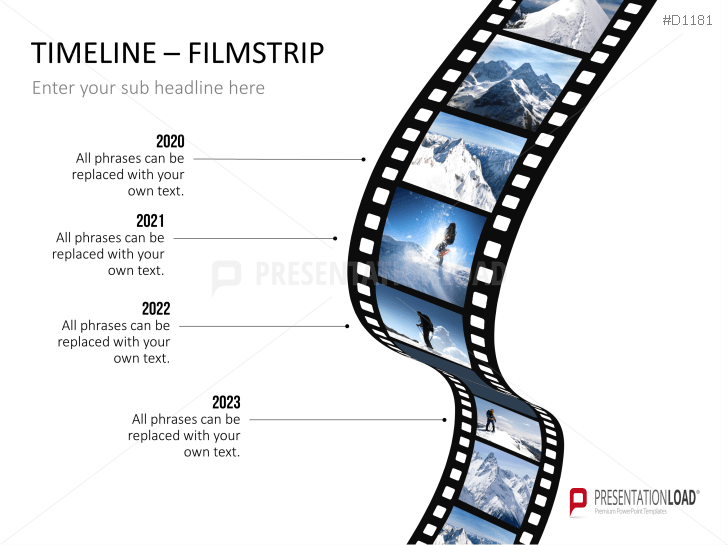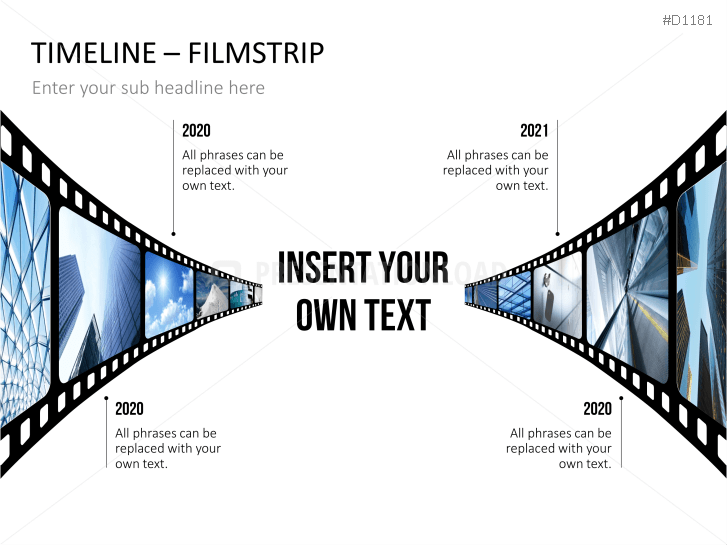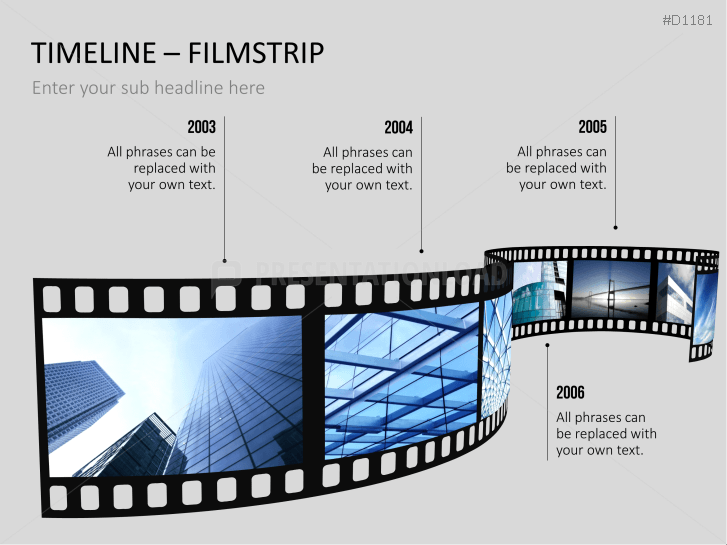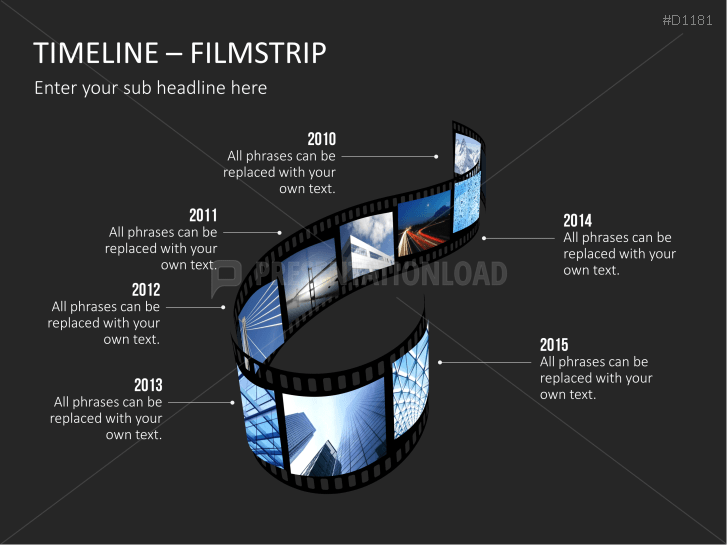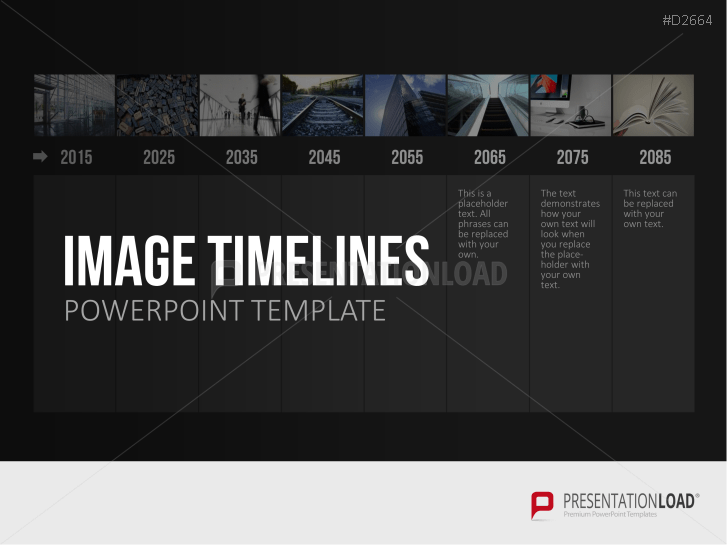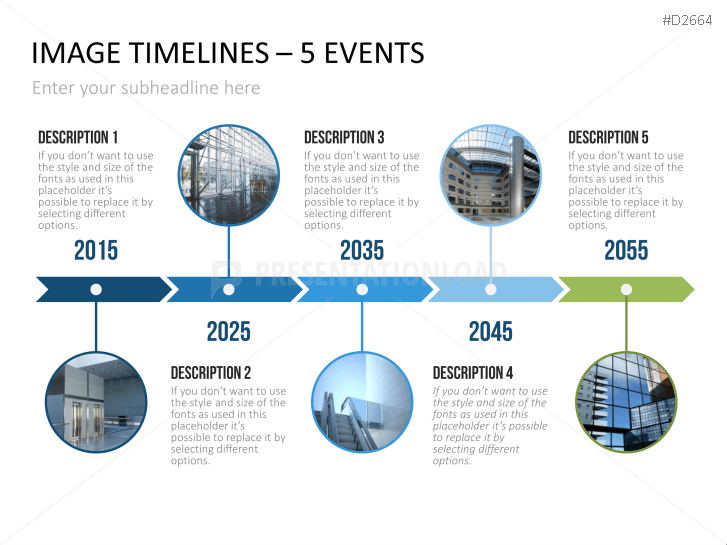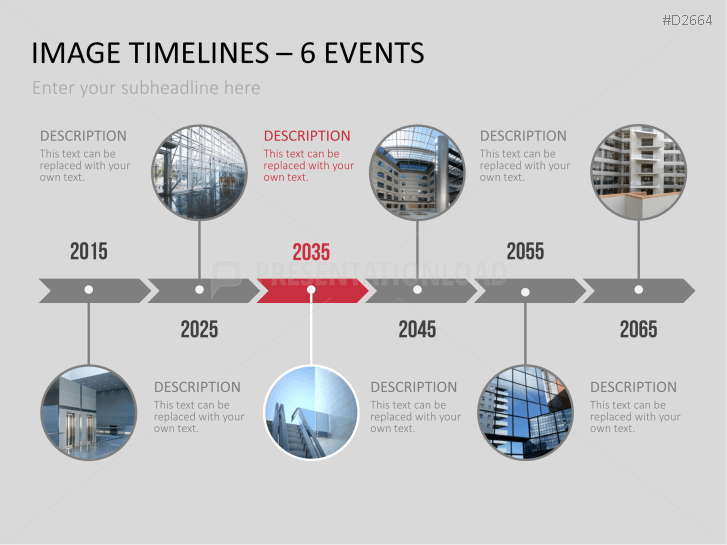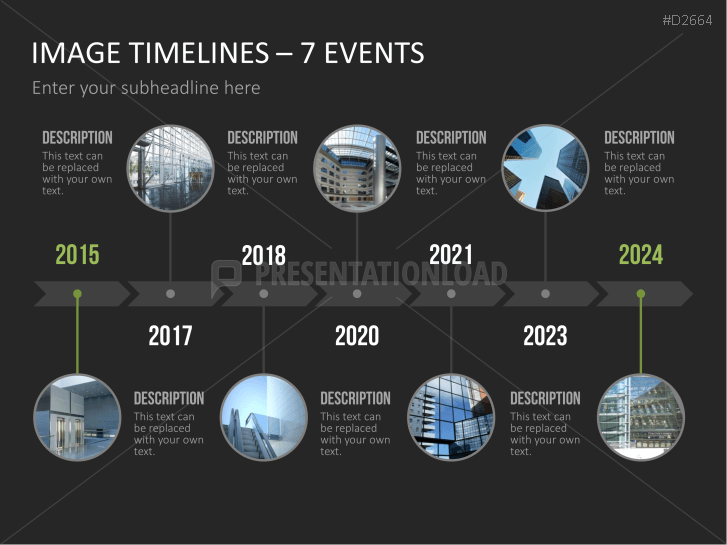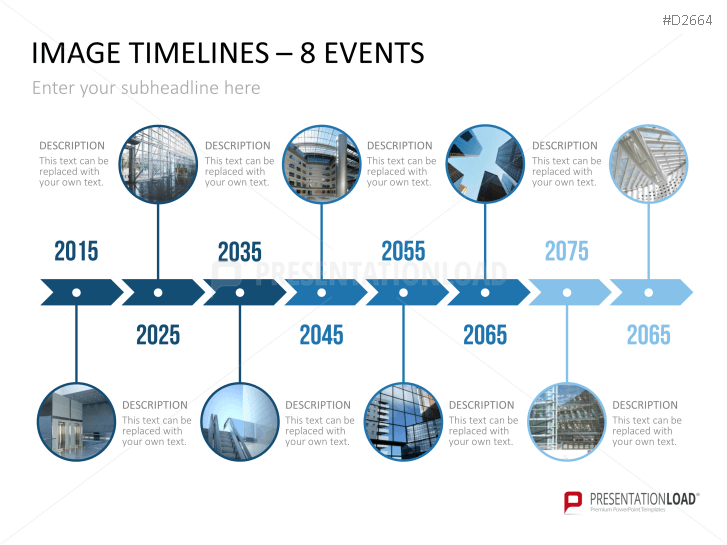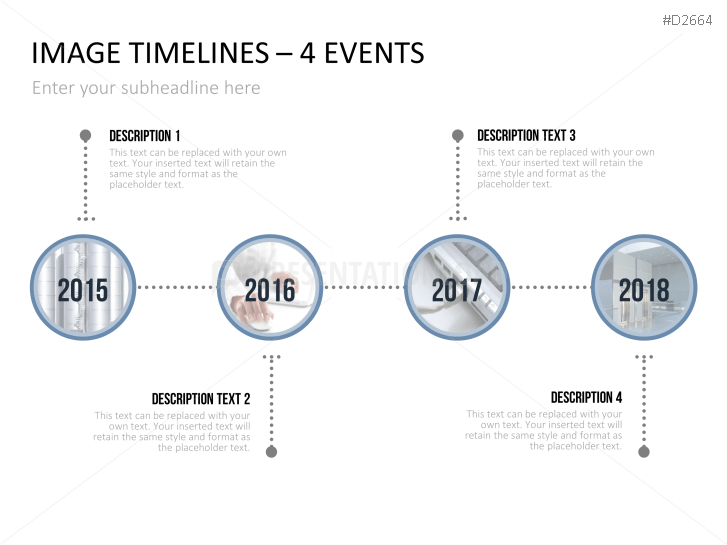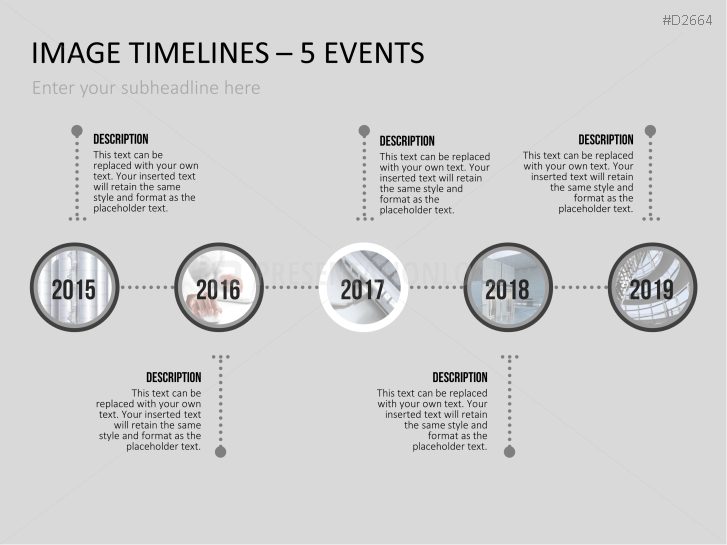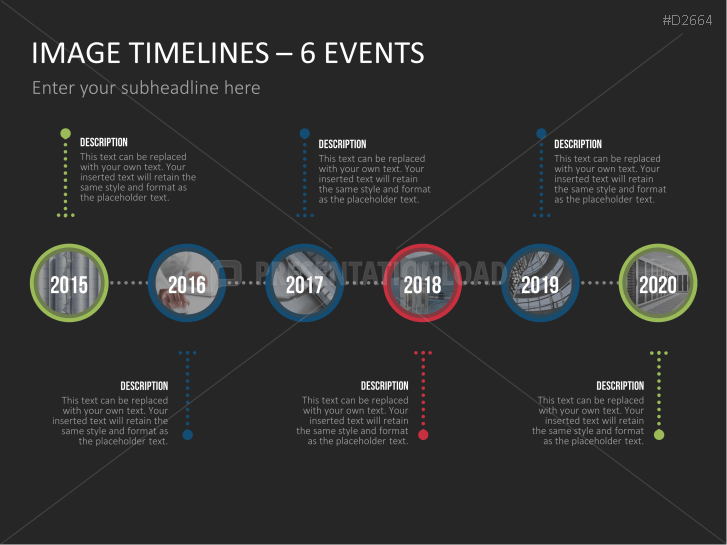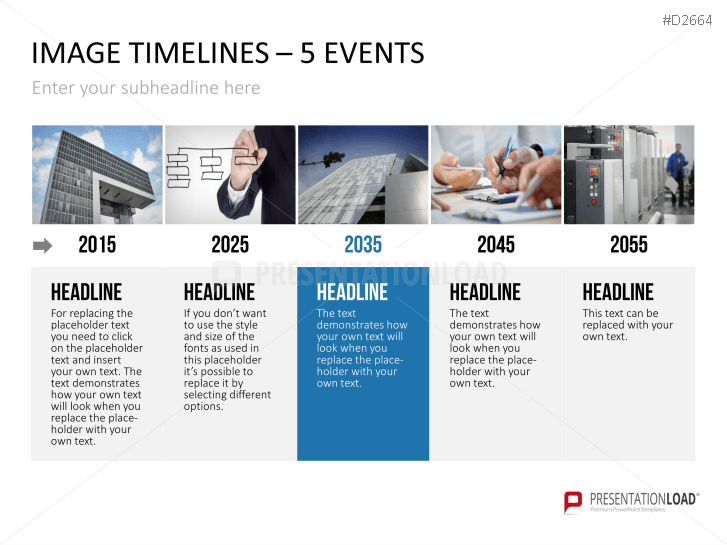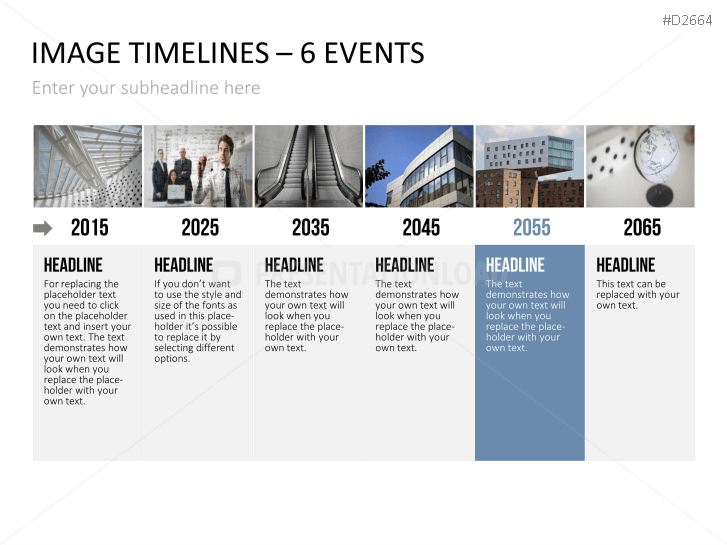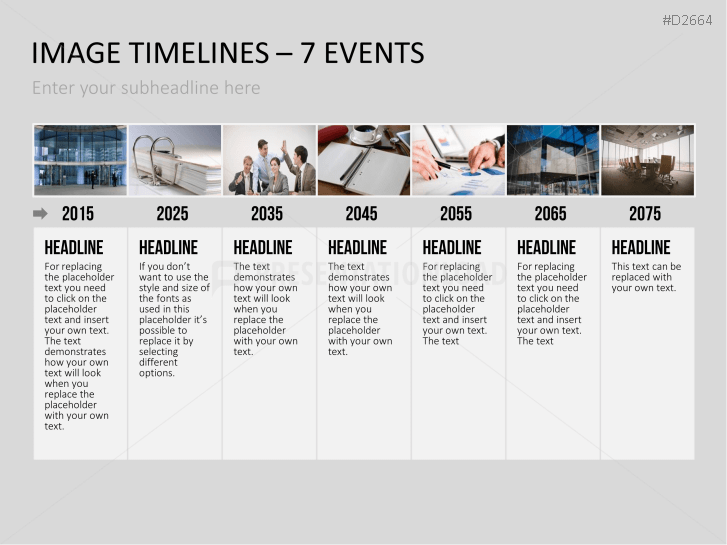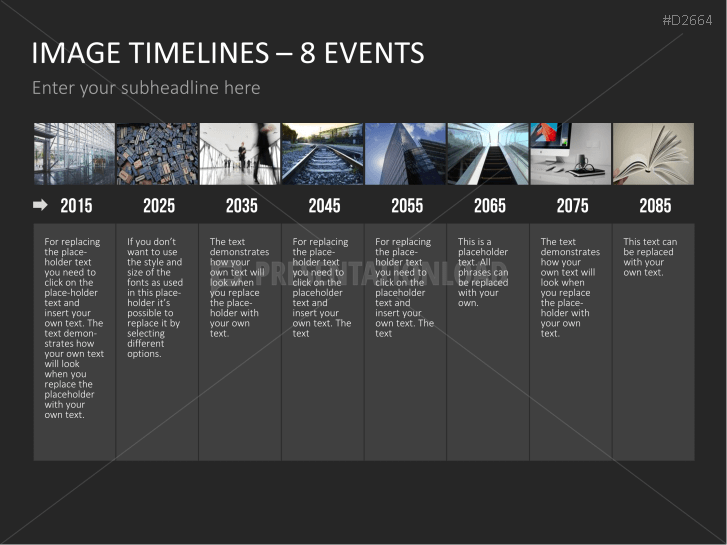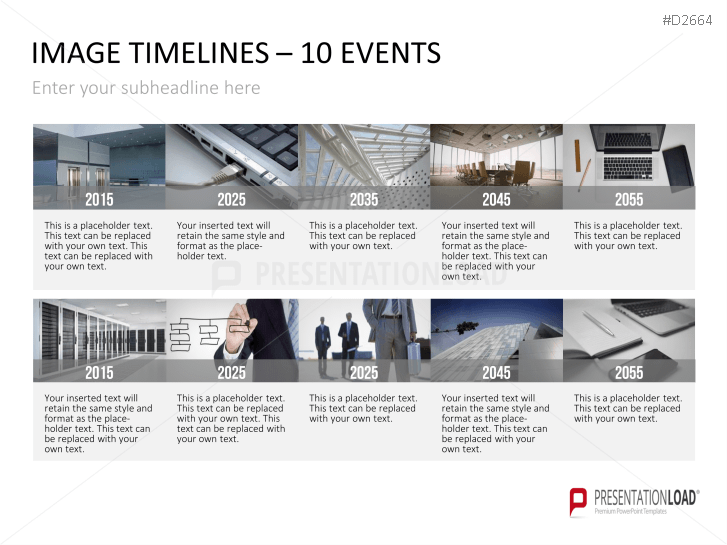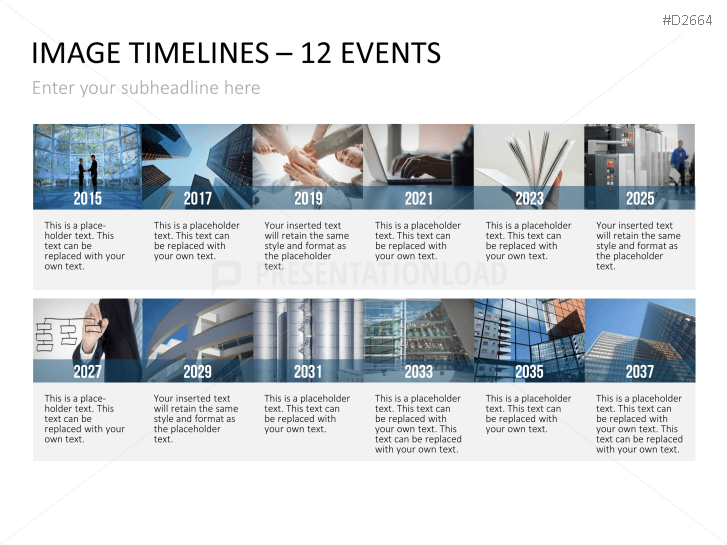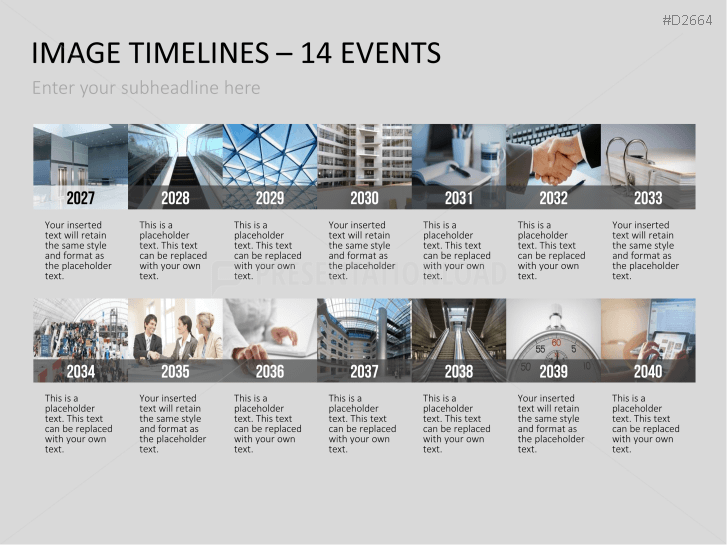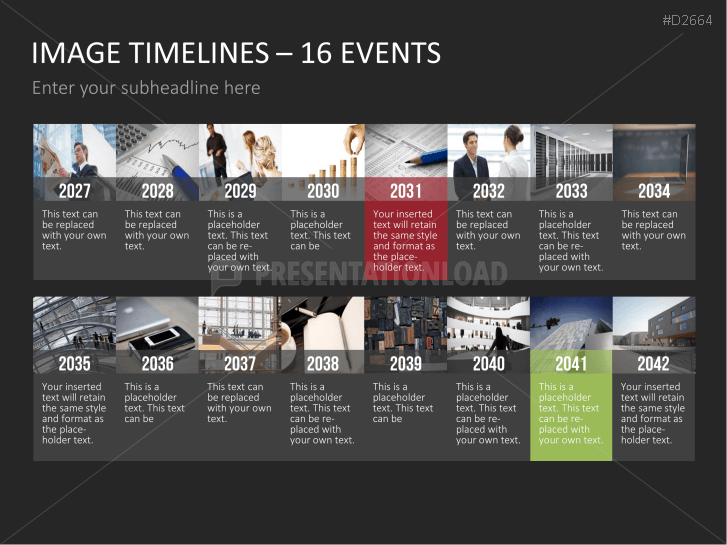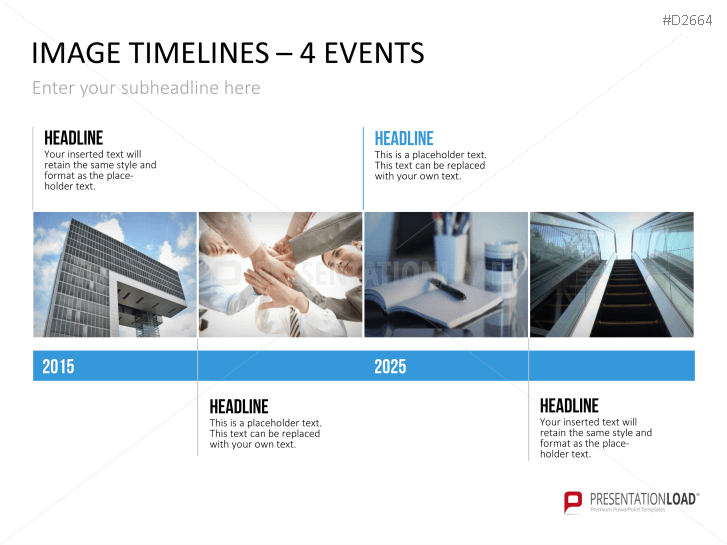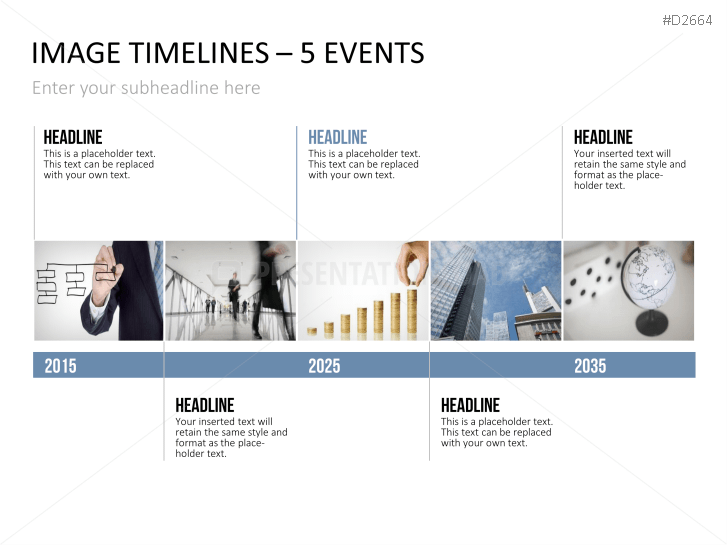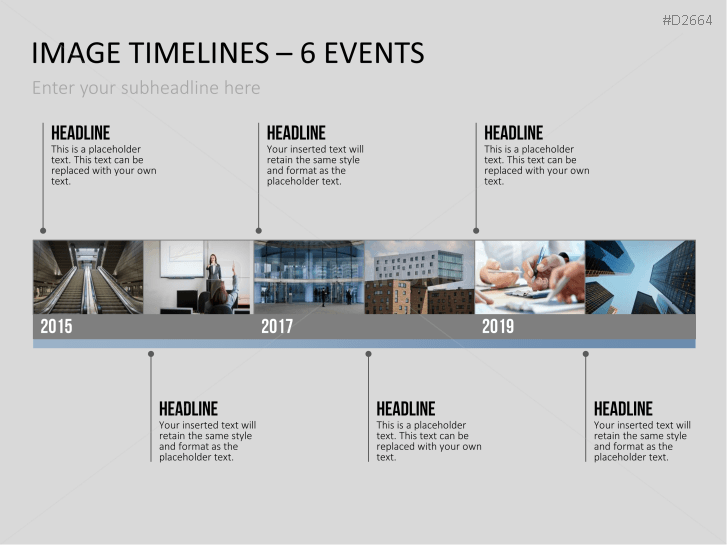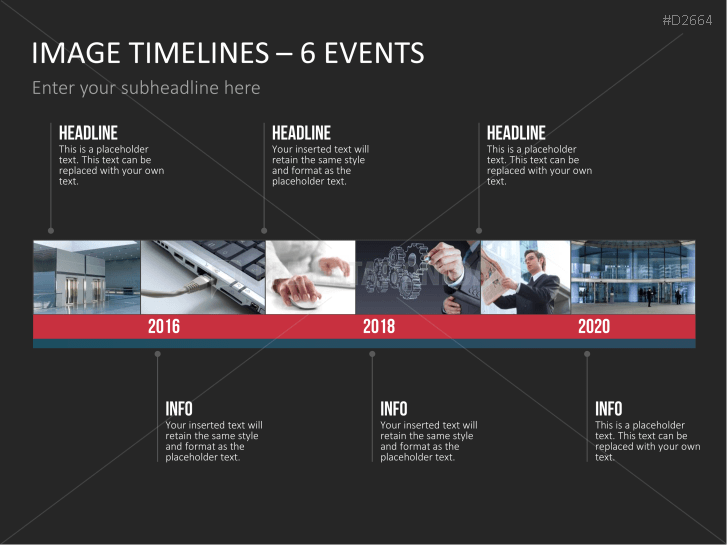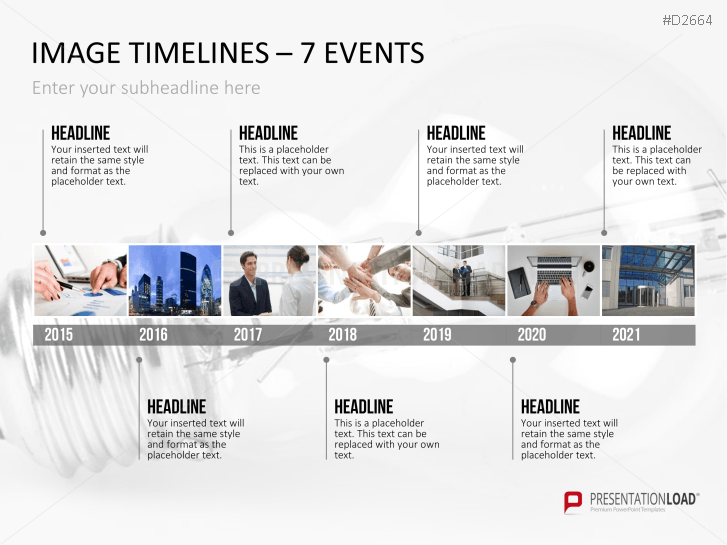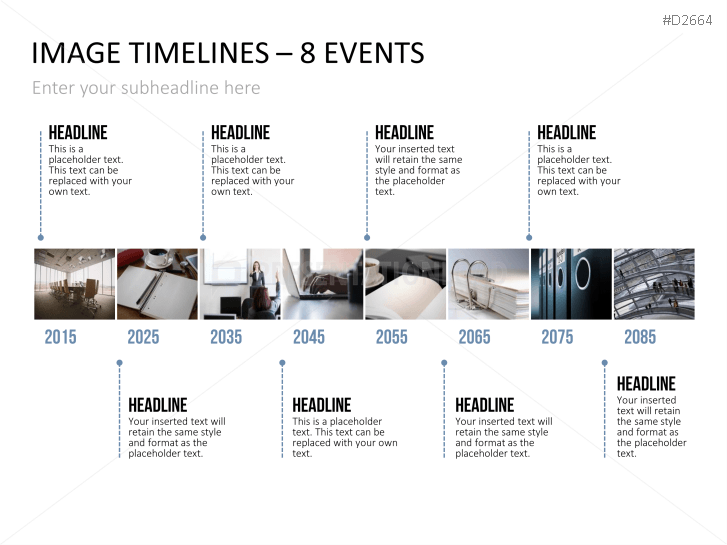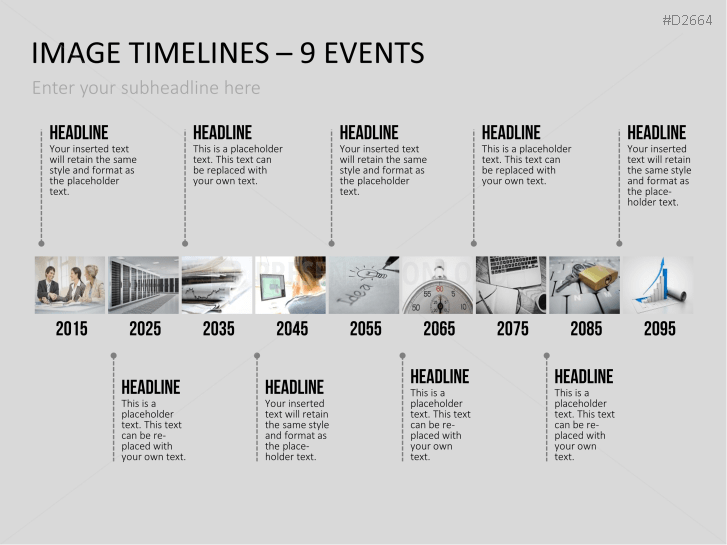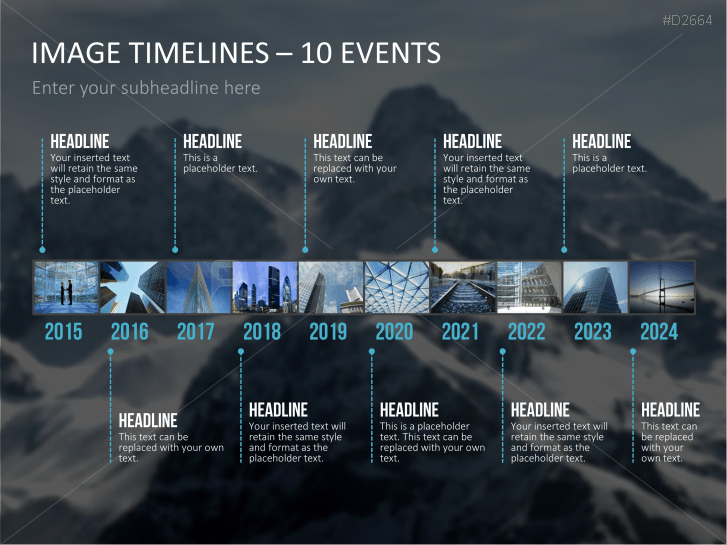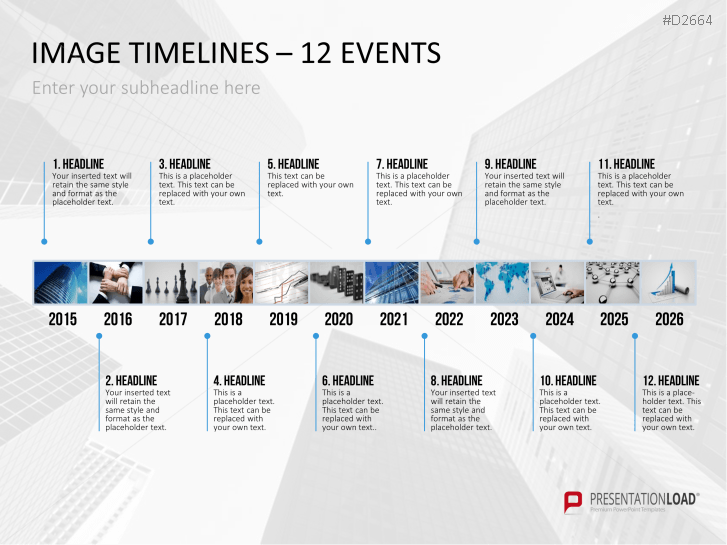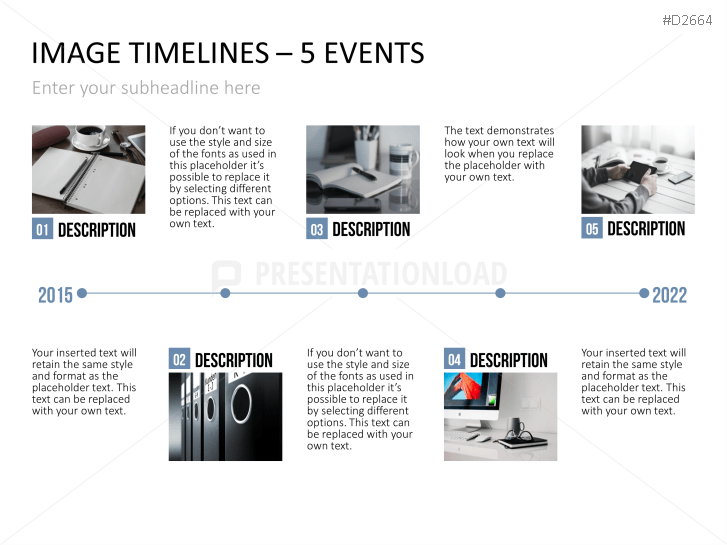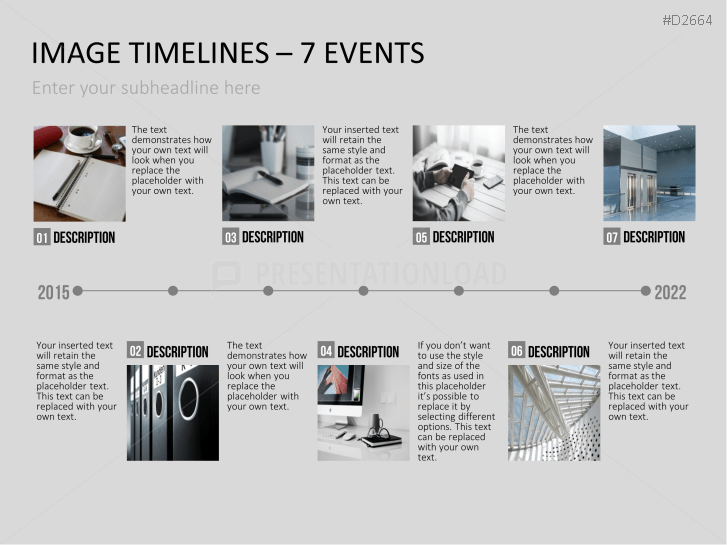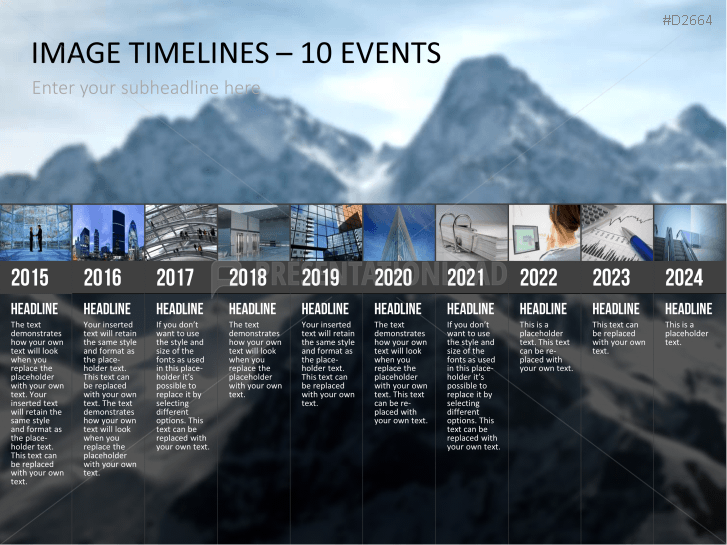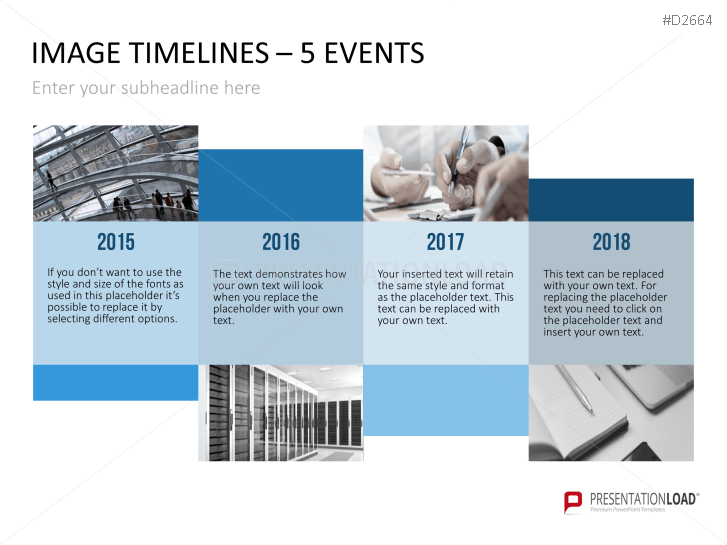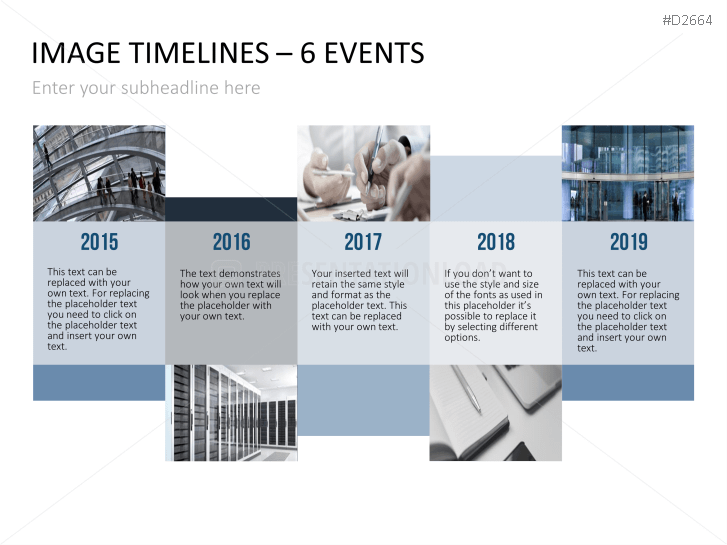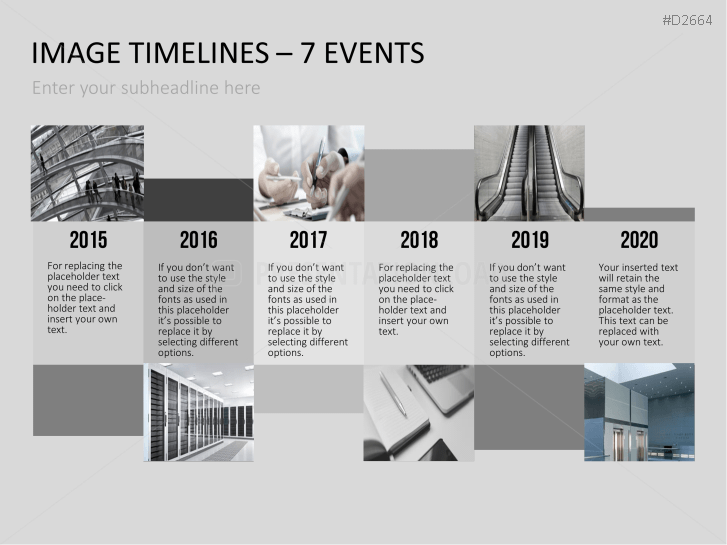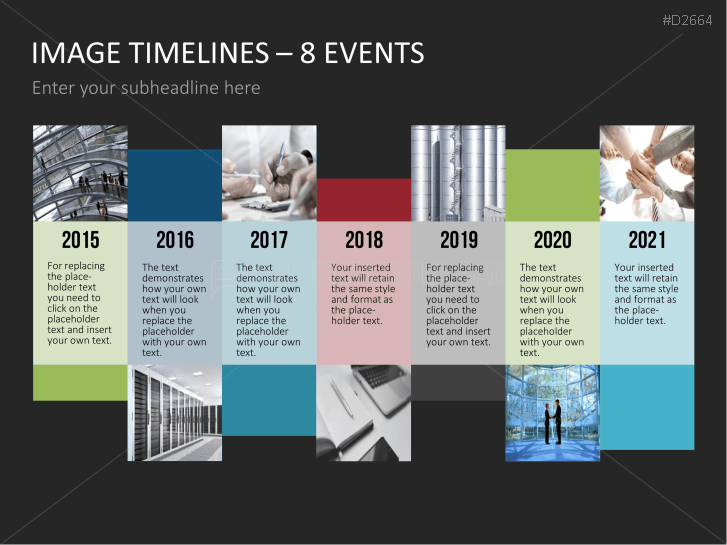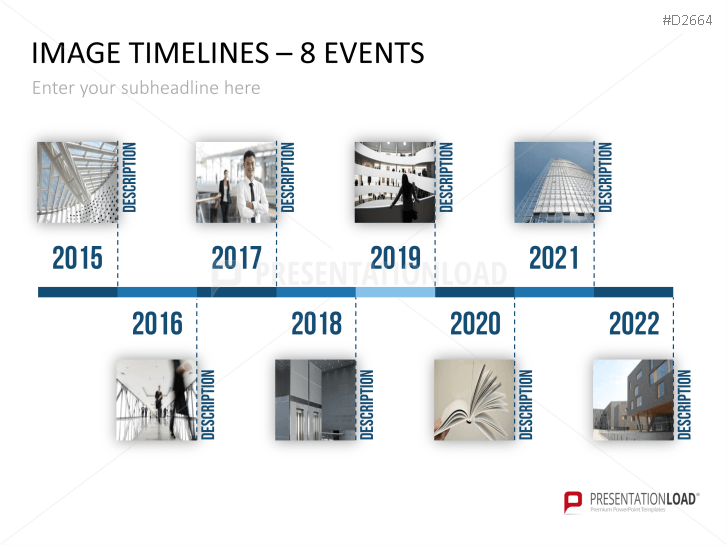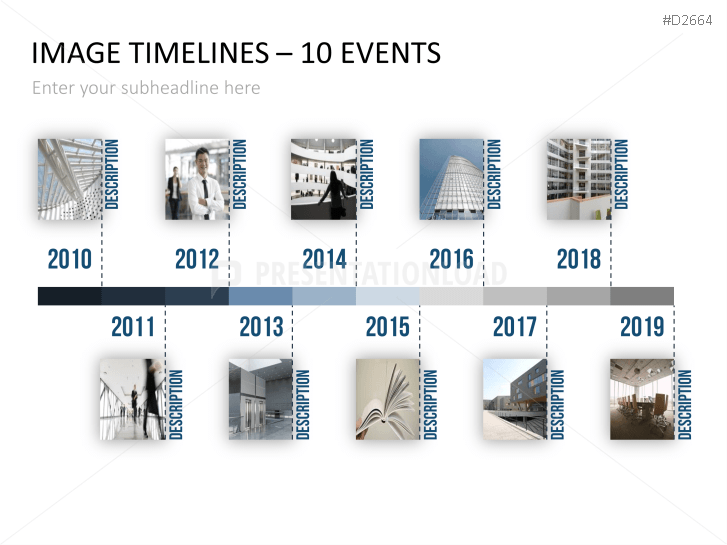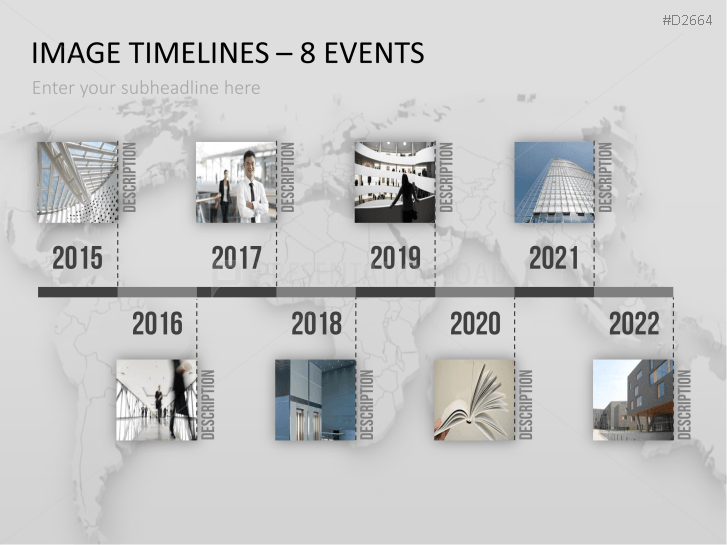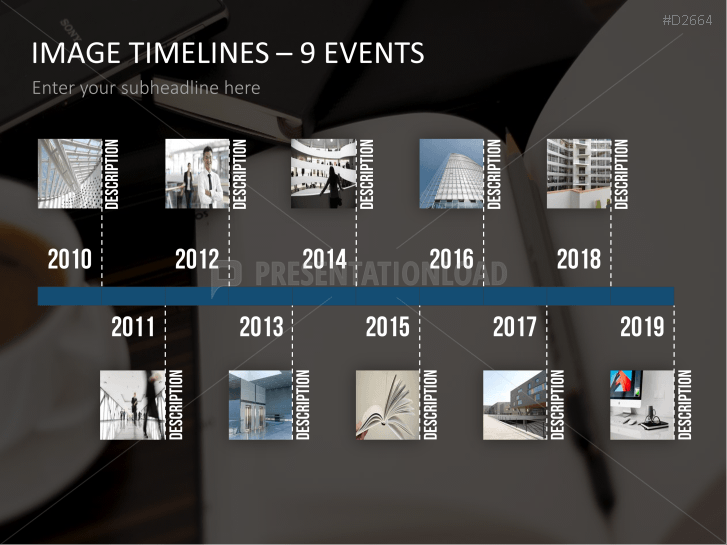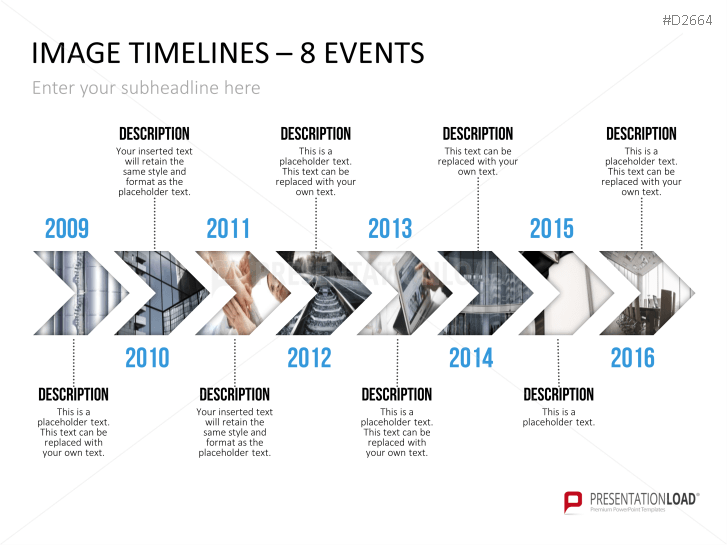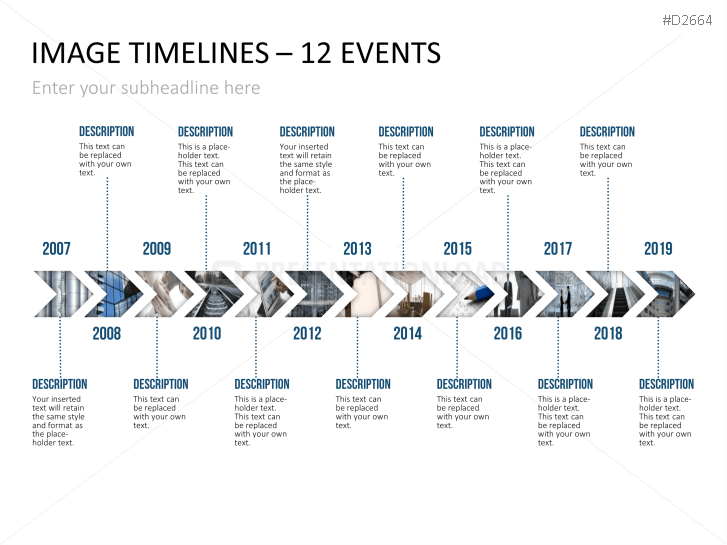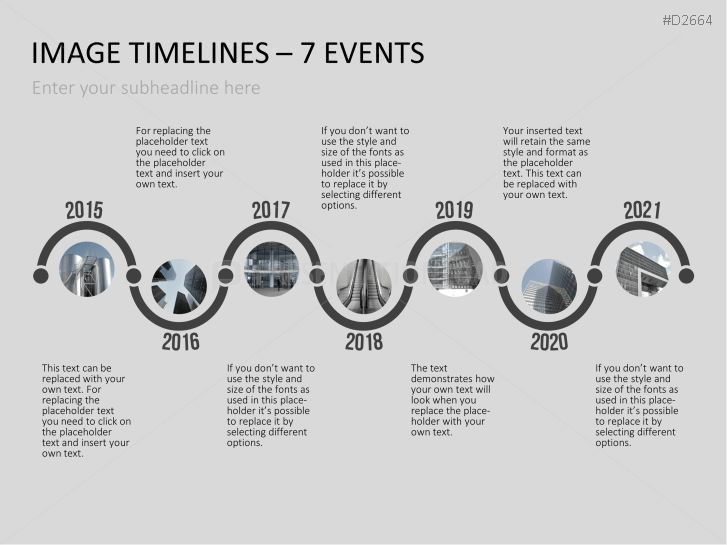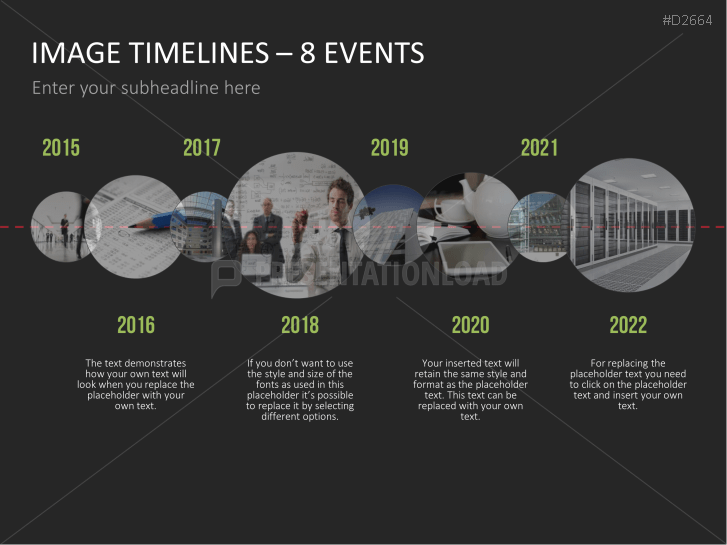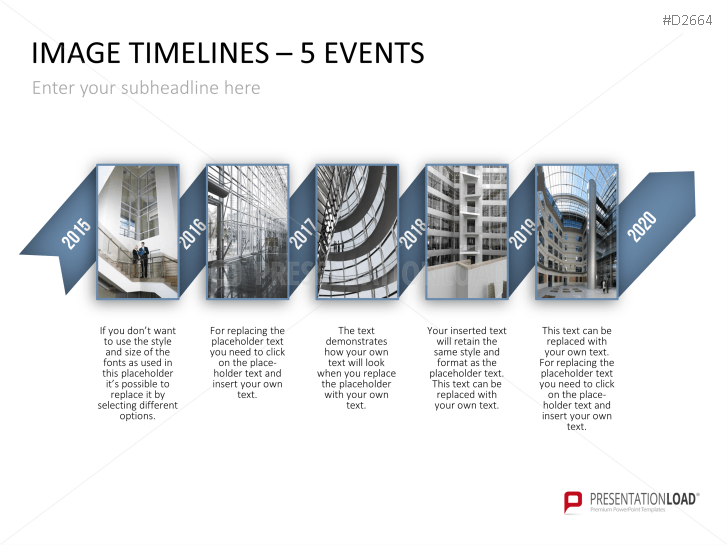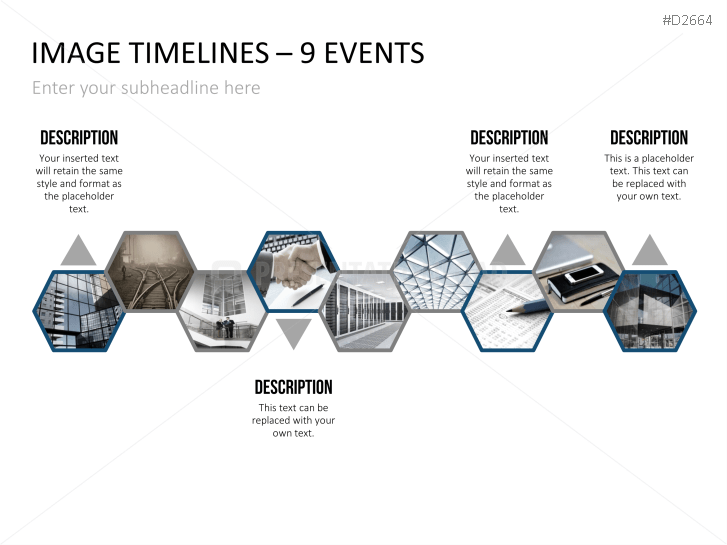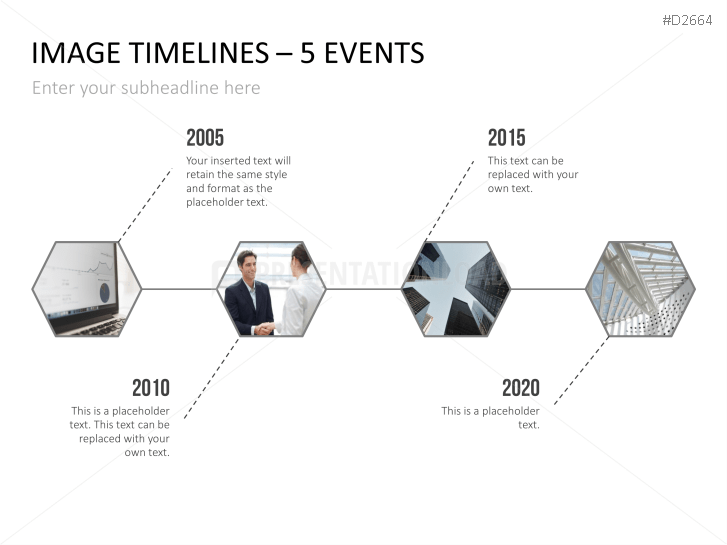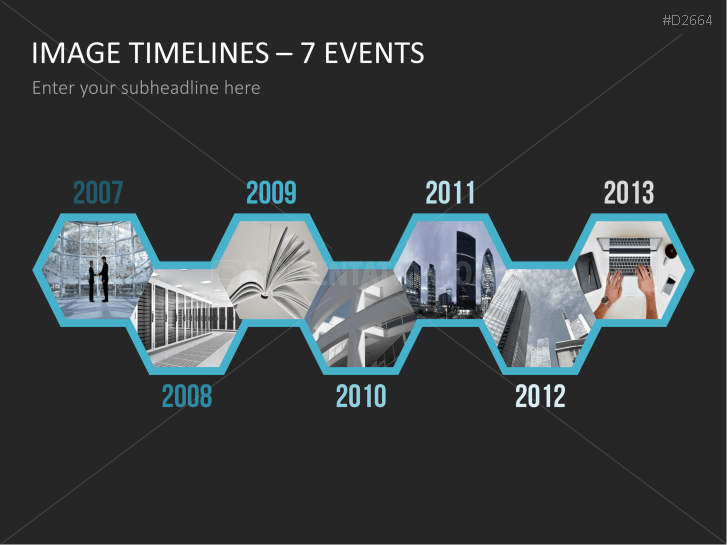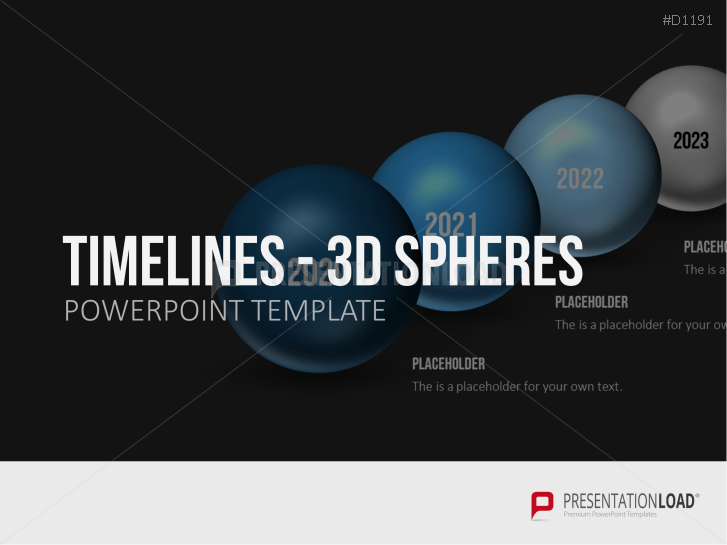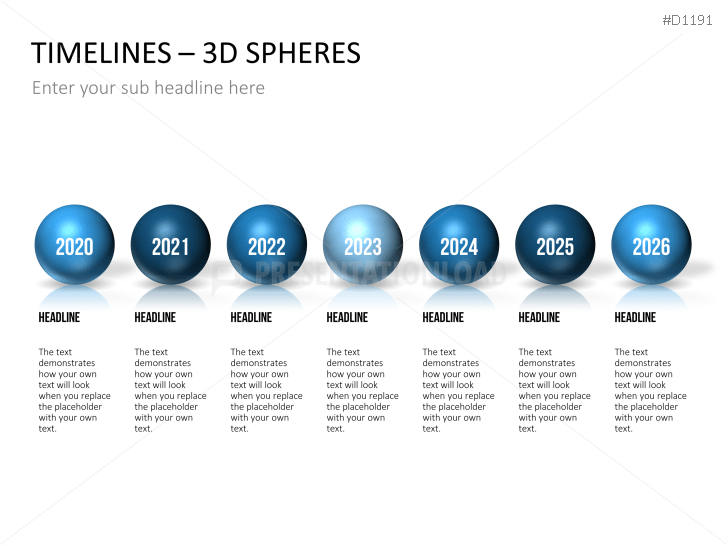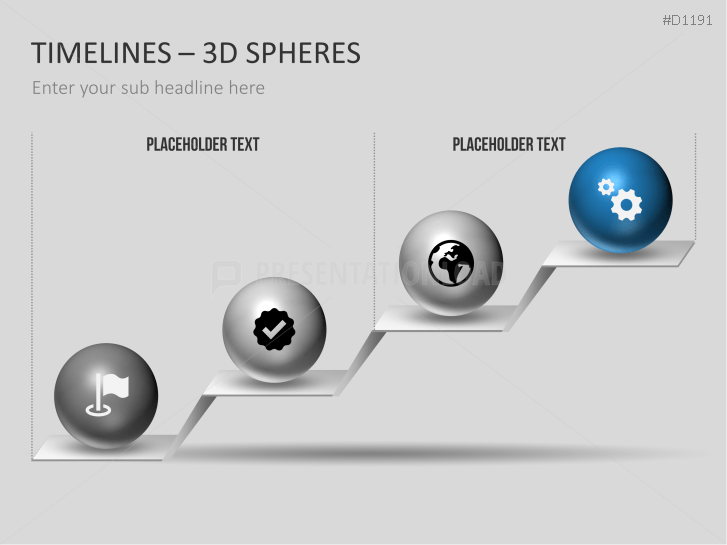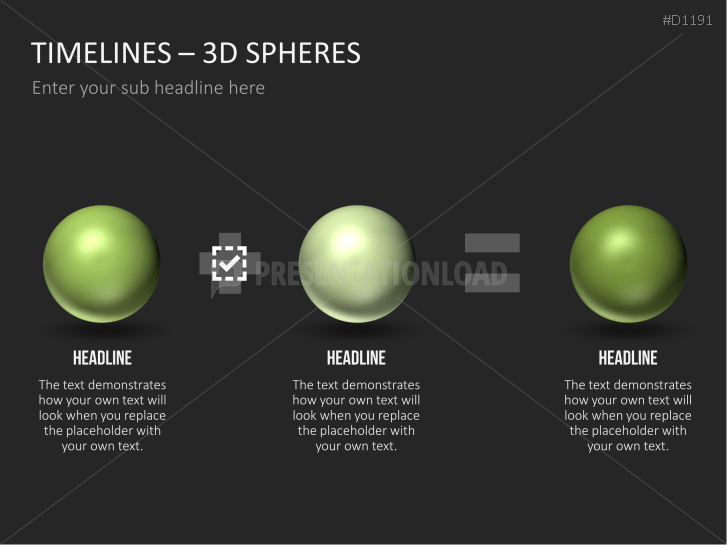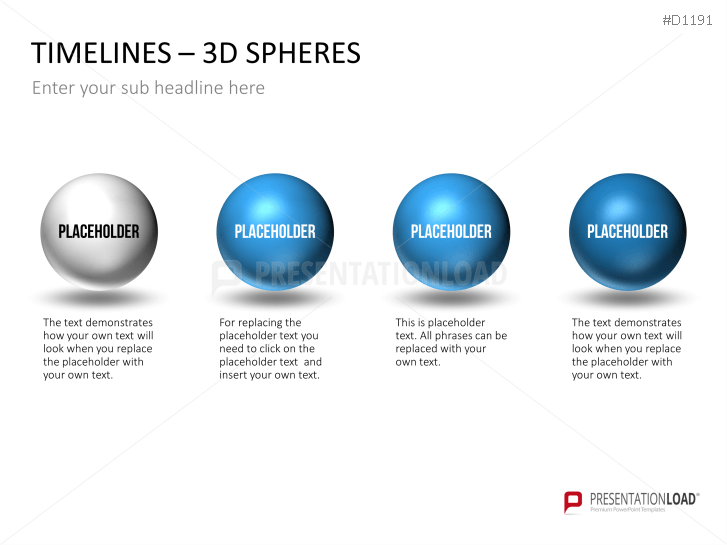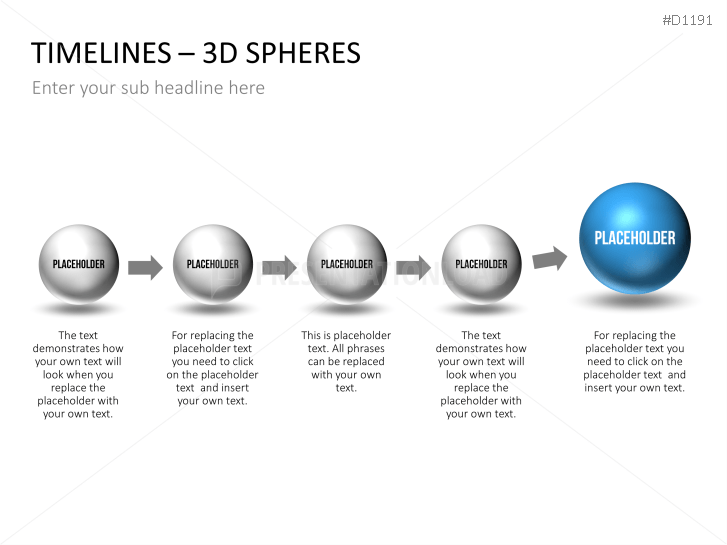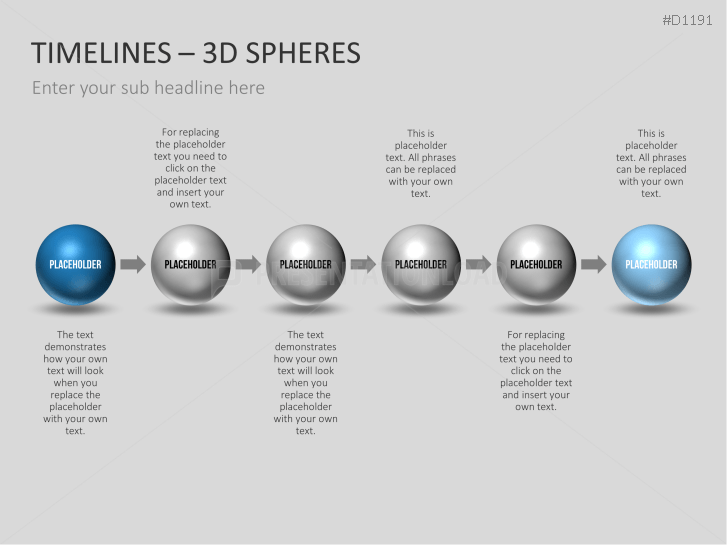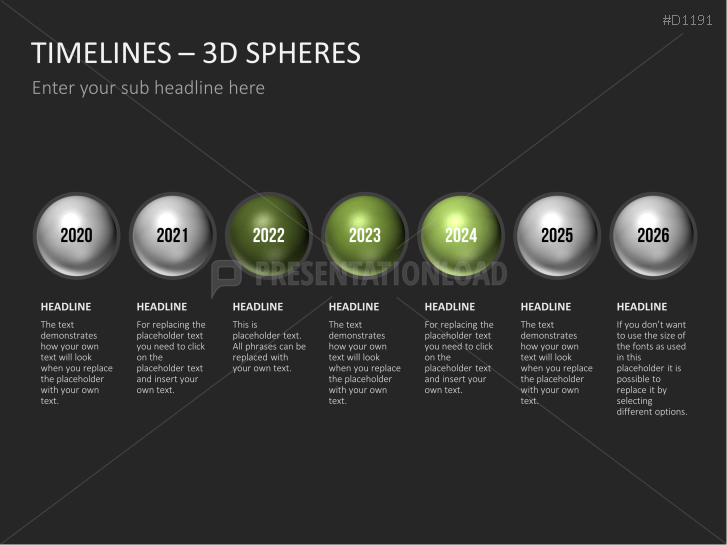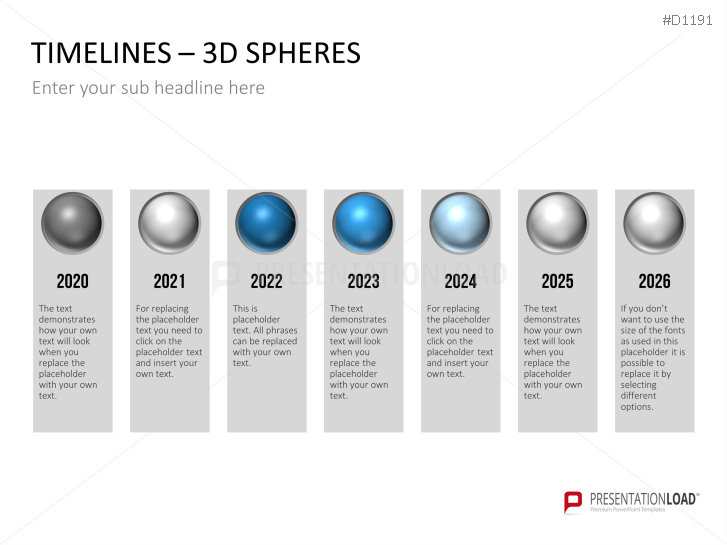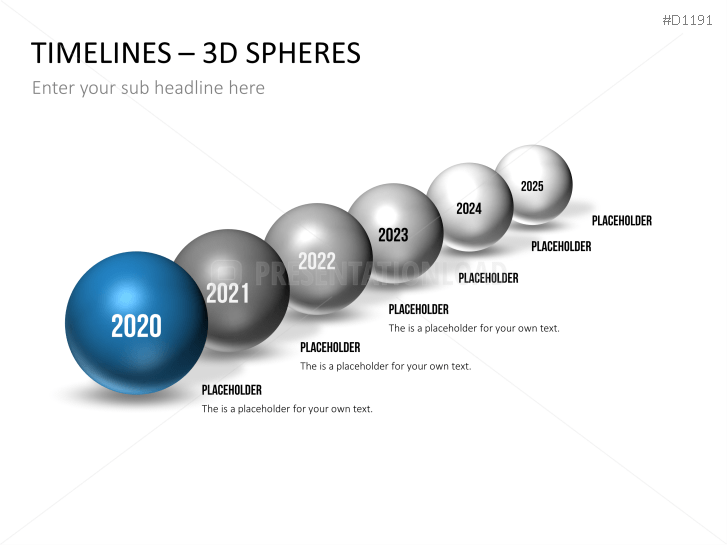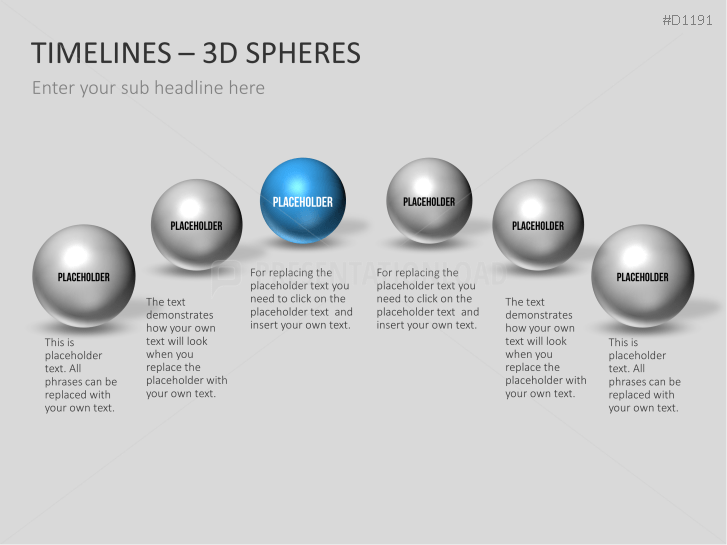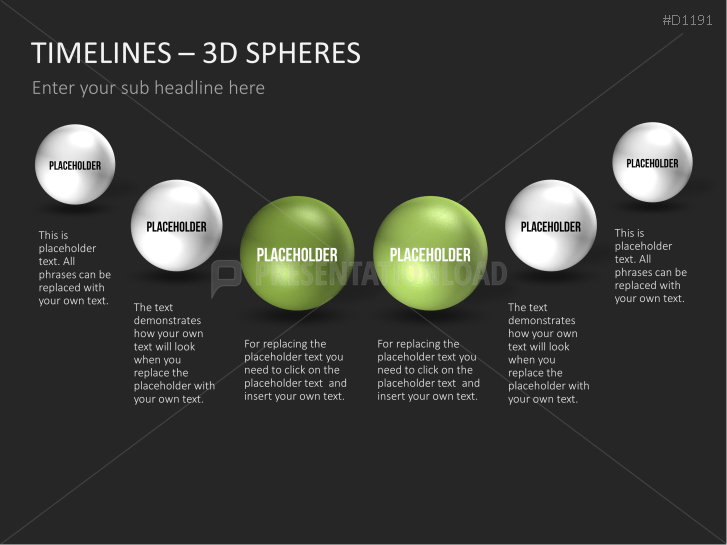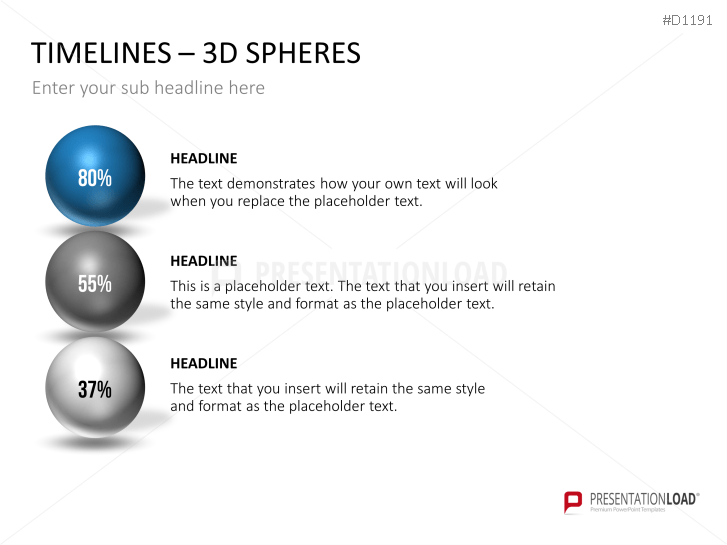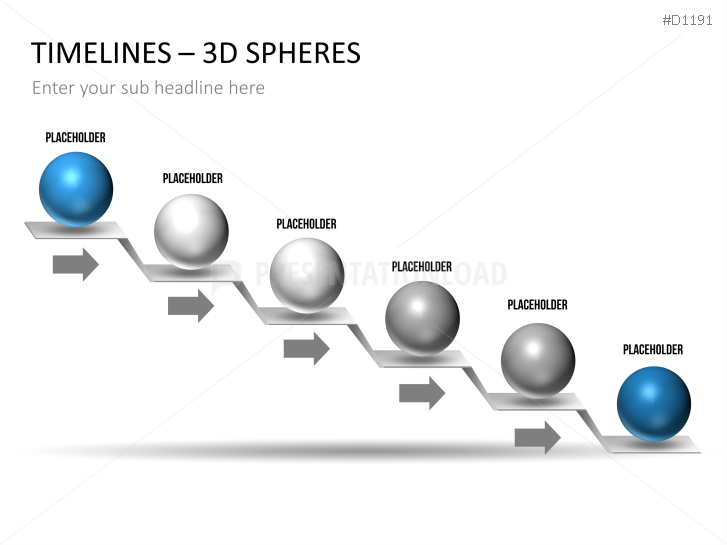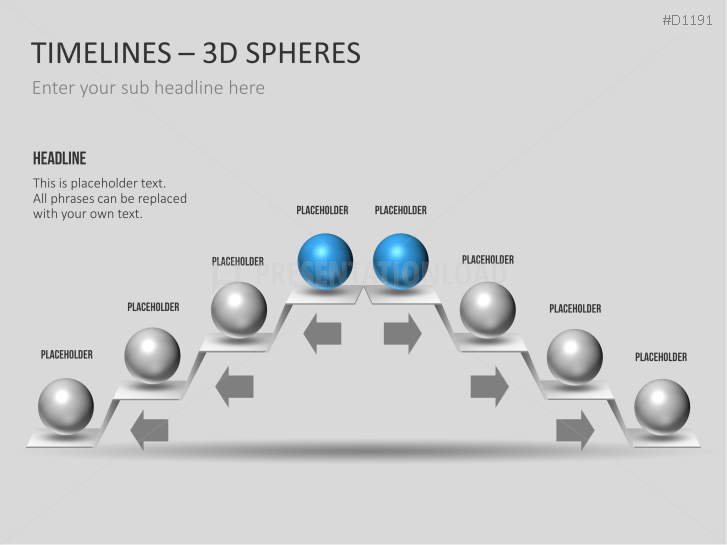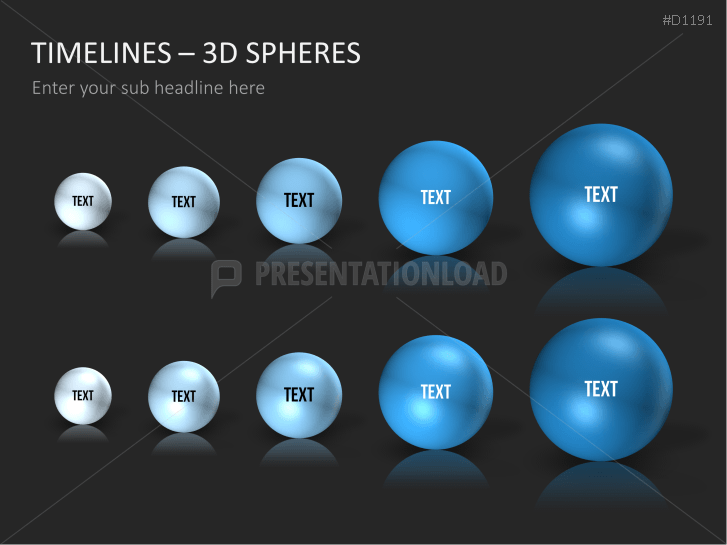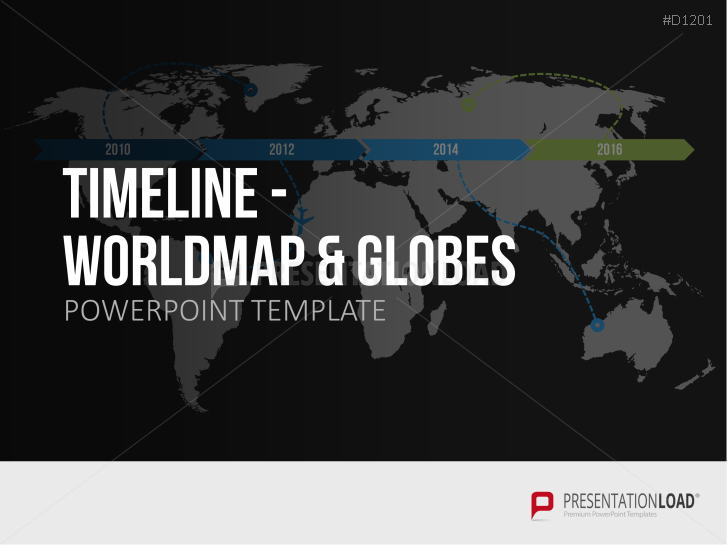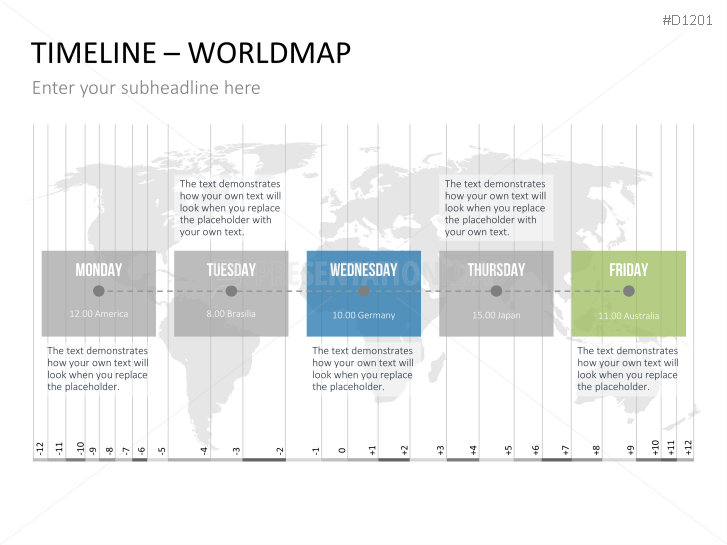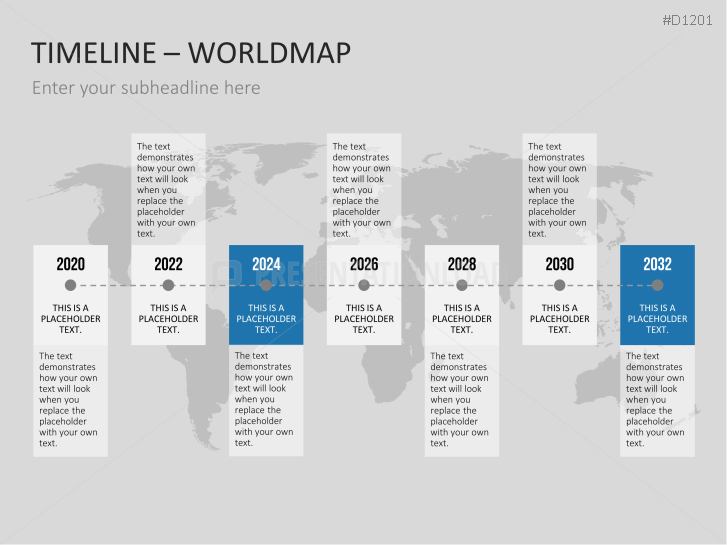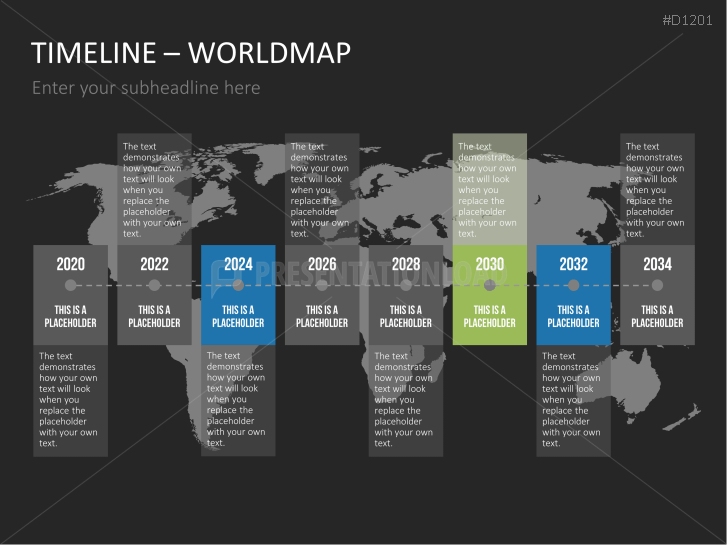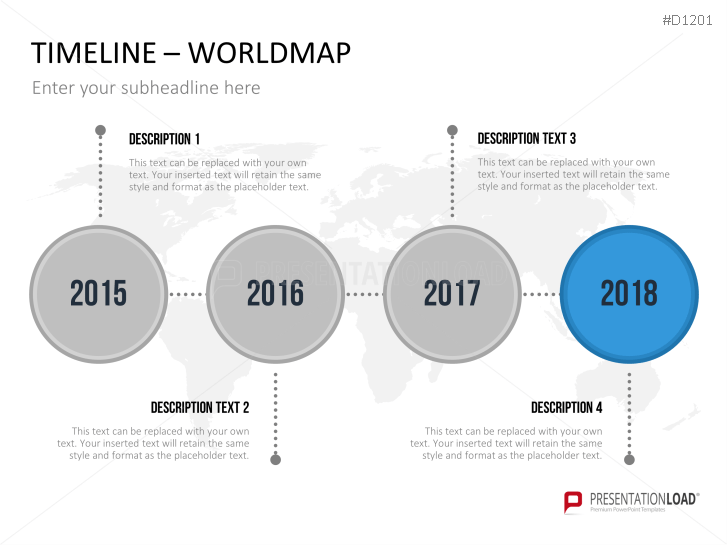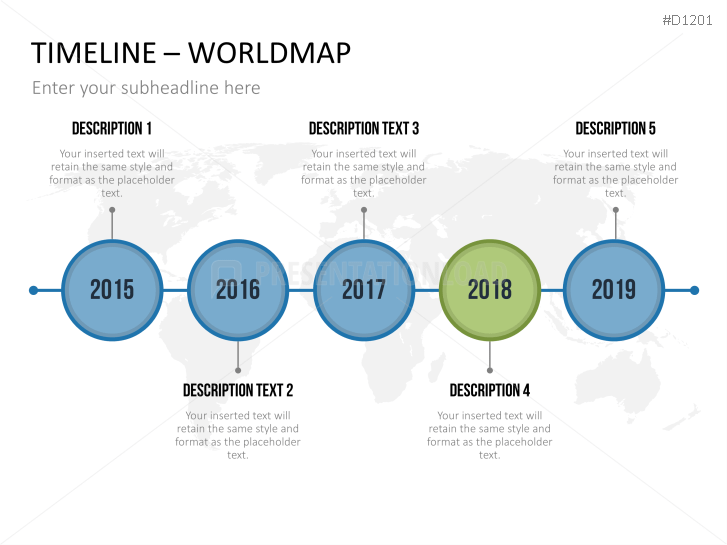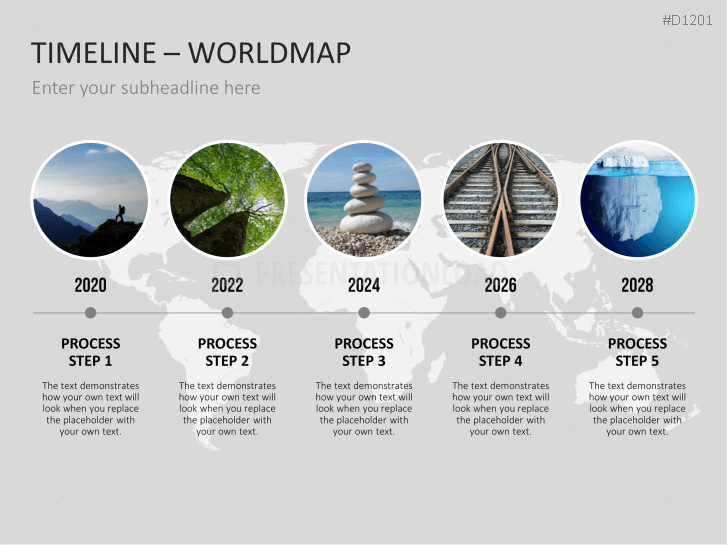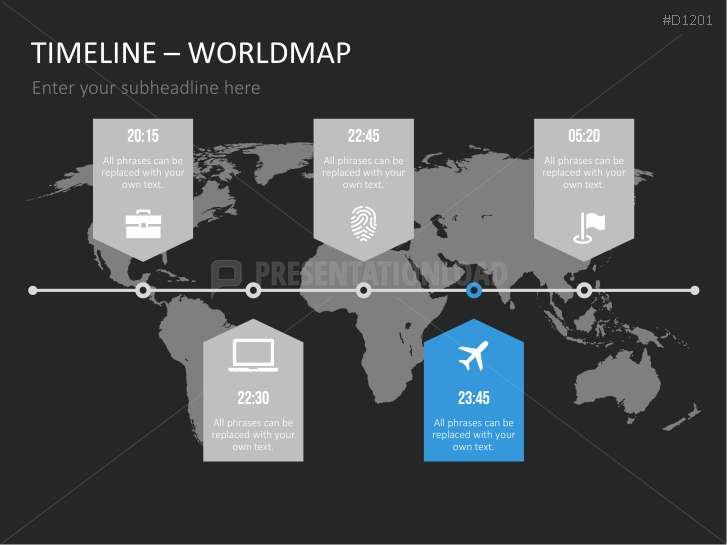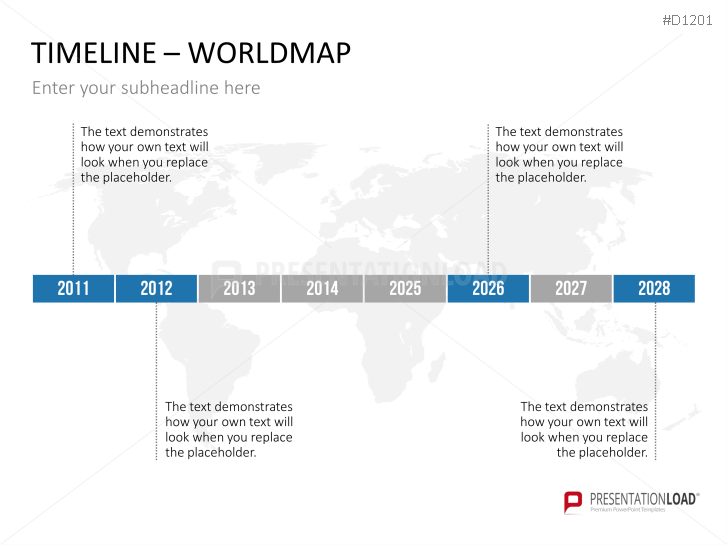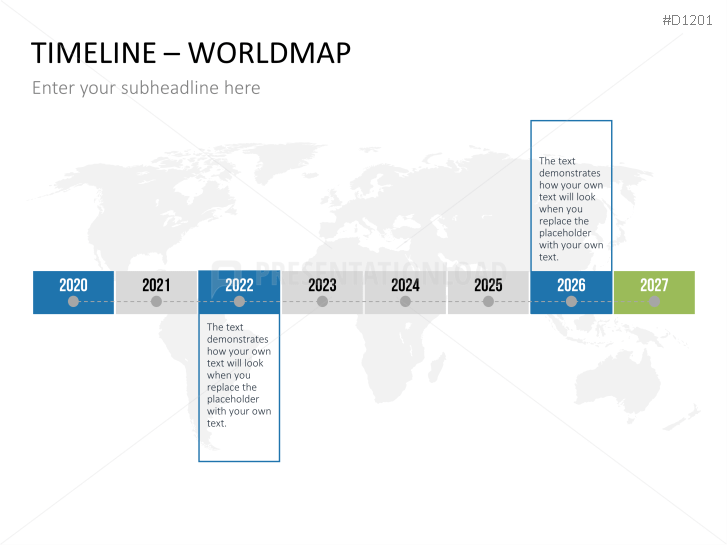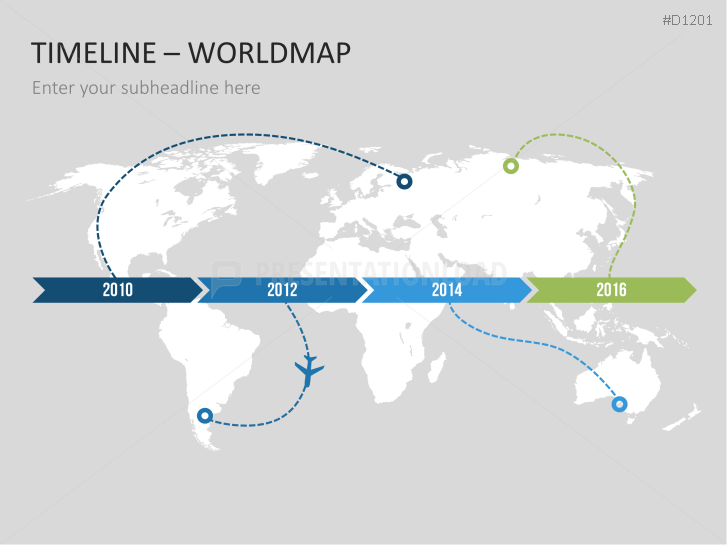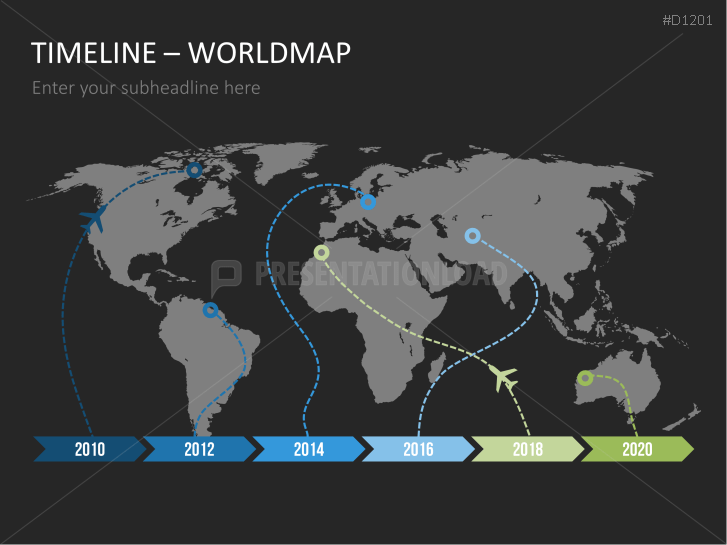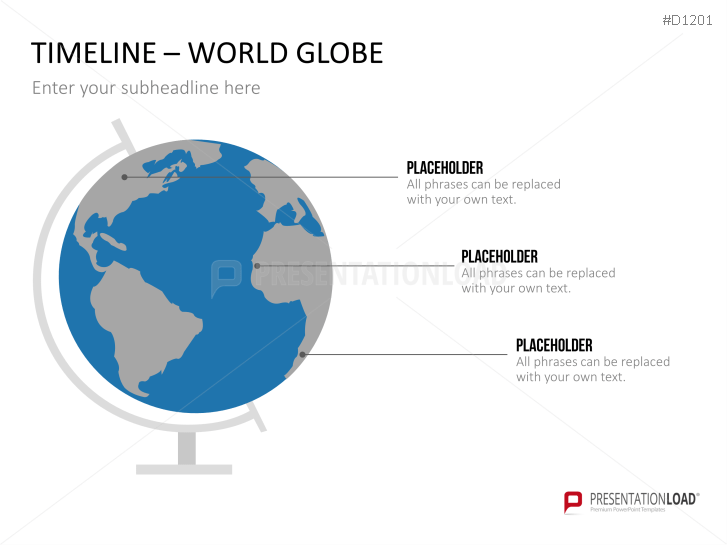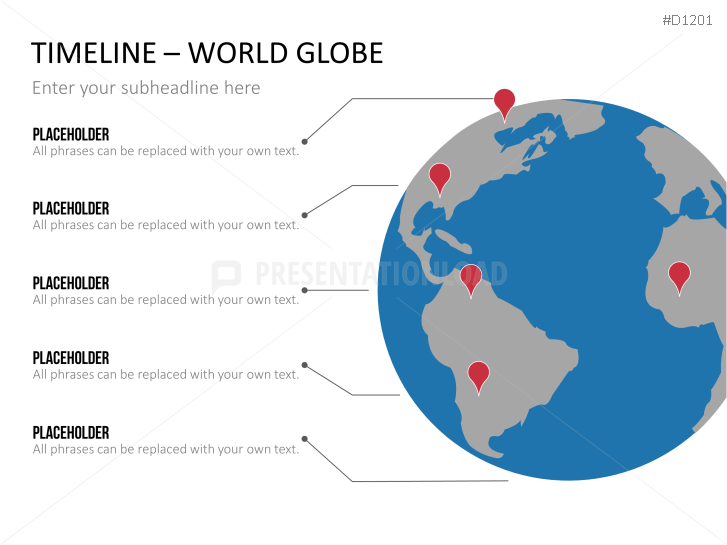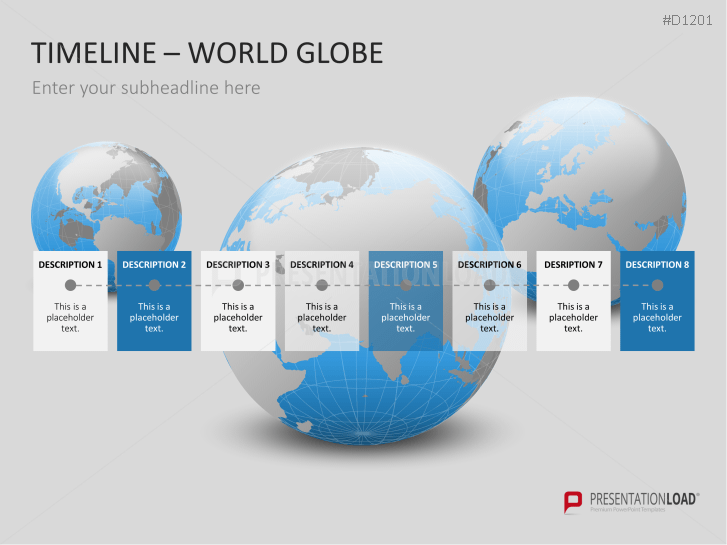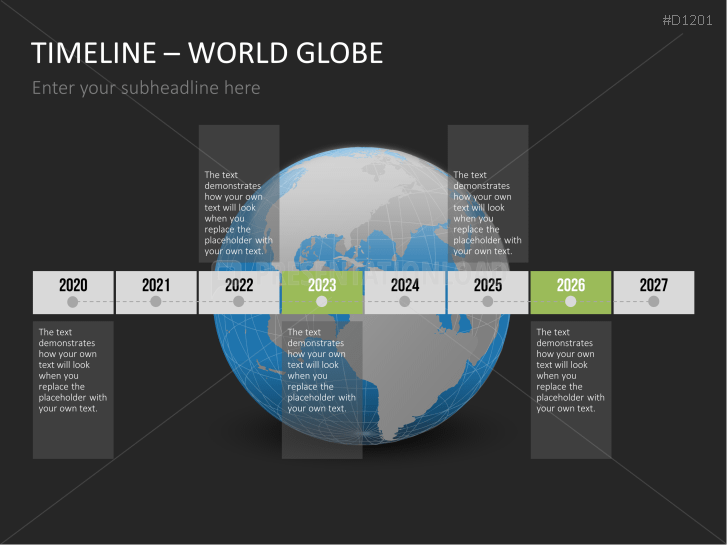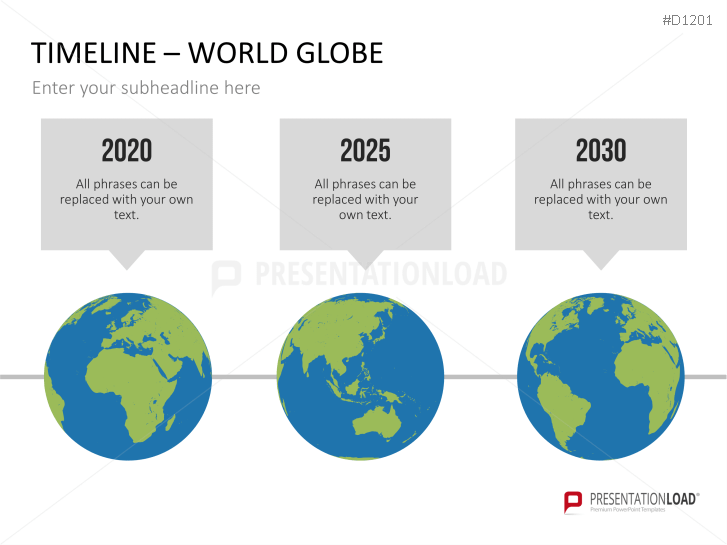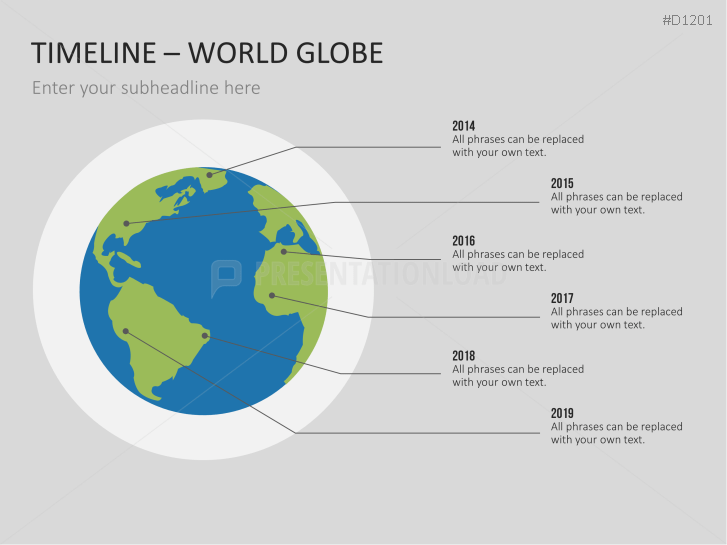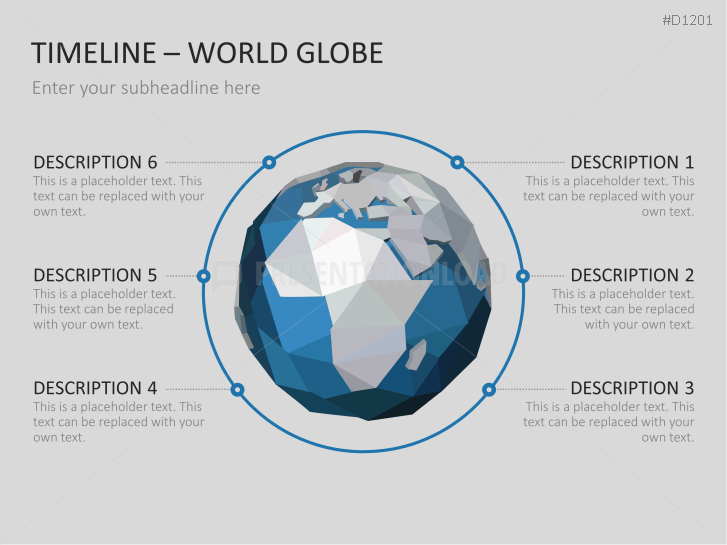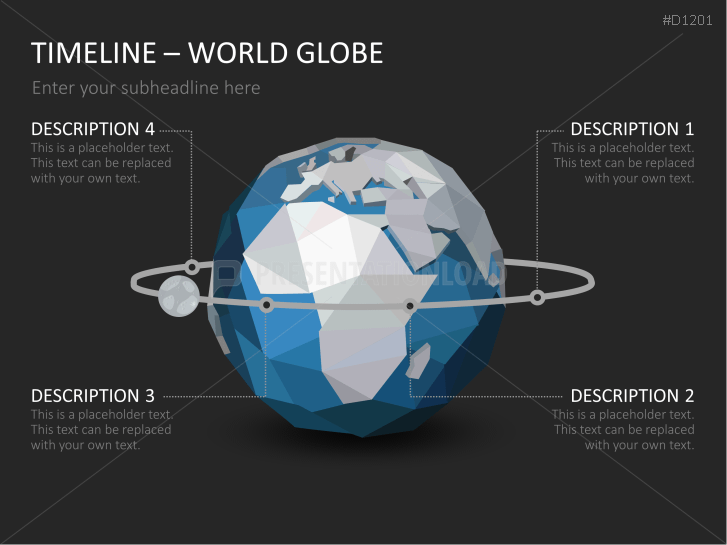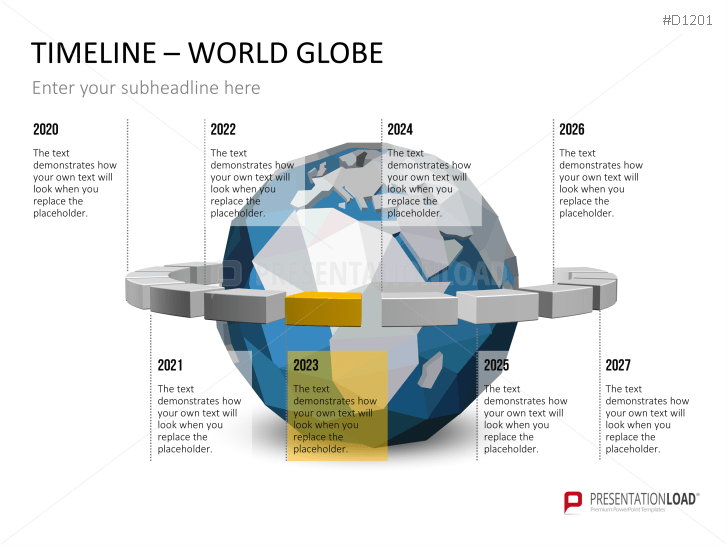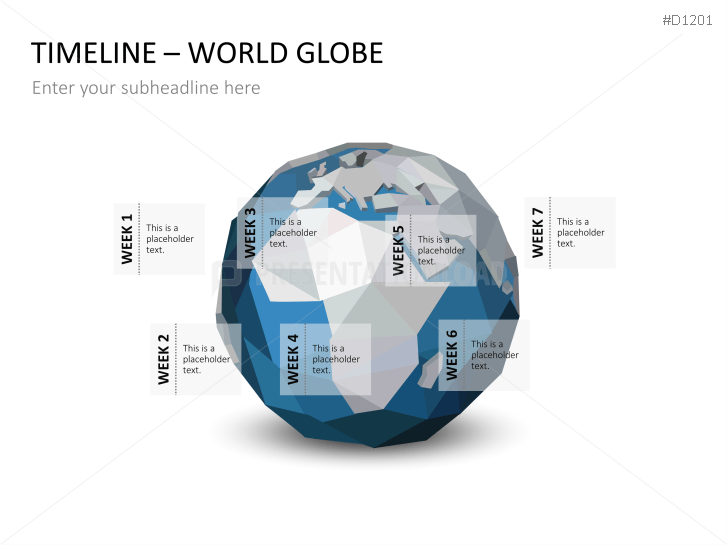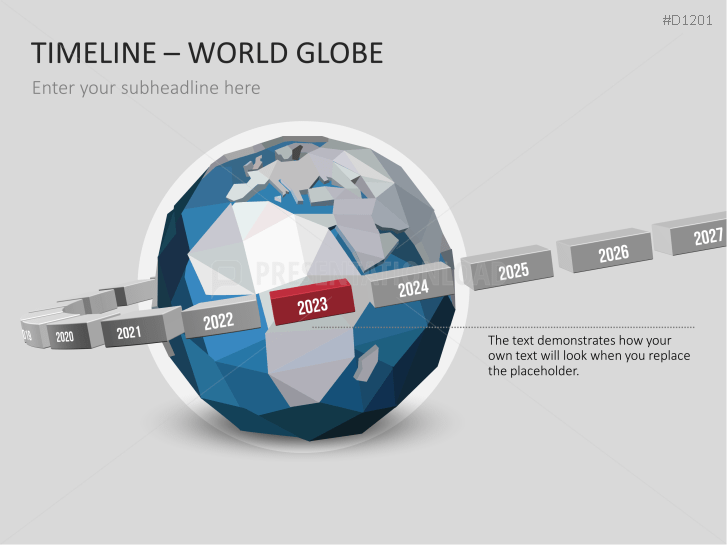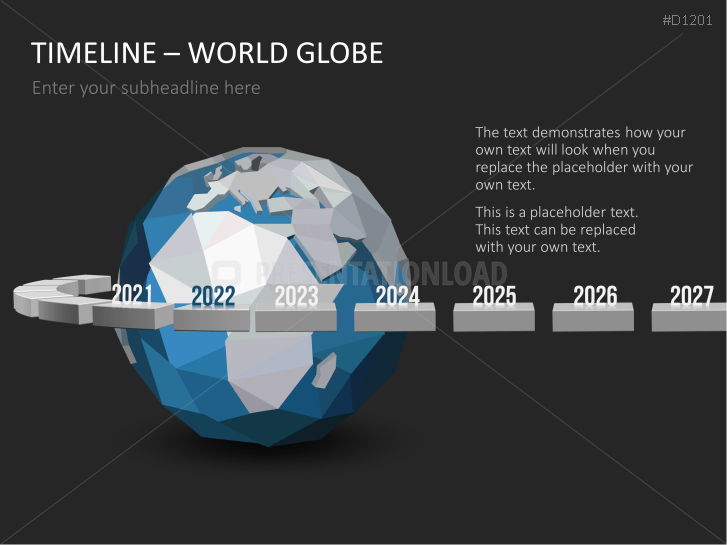 D0520 Project Timelines 2024 (44 Slides)
D1211 Timelines - Arrows (48 Slides)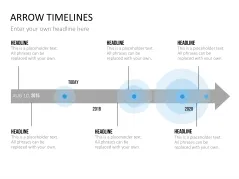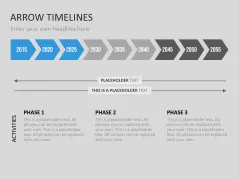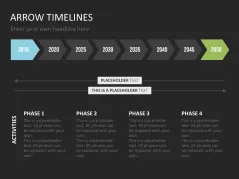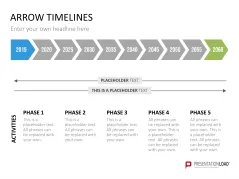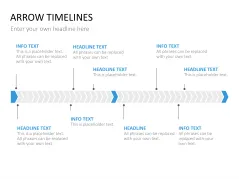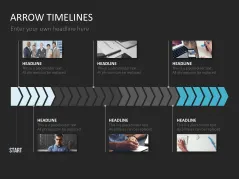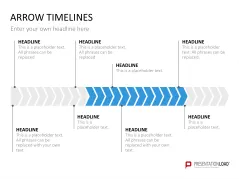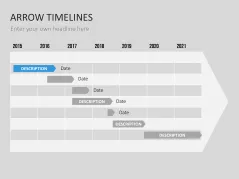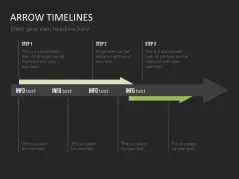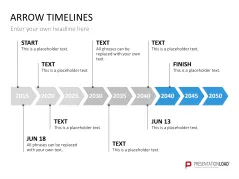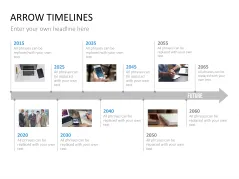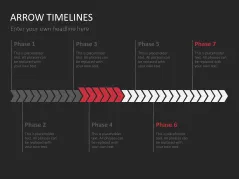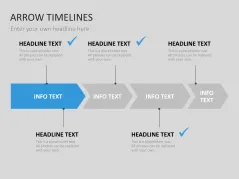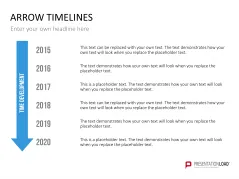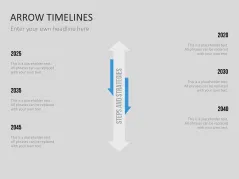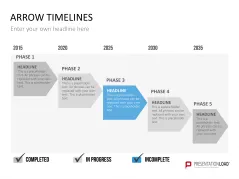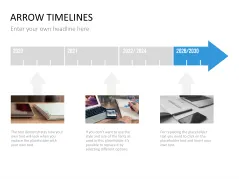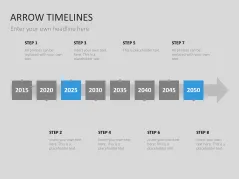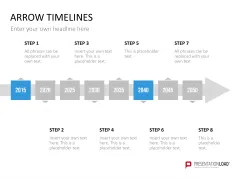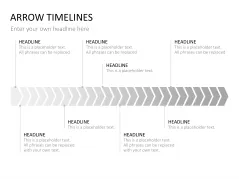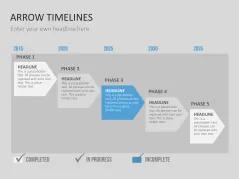 D1181 Timelines - Filmstrips (28 Slides)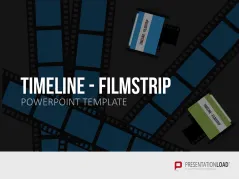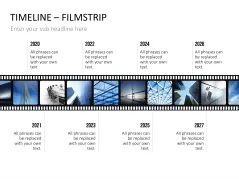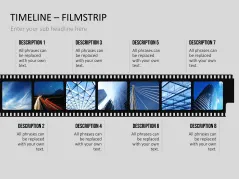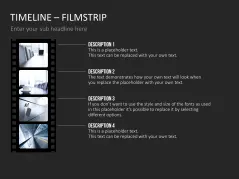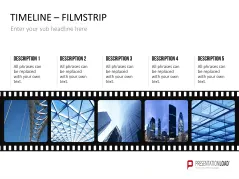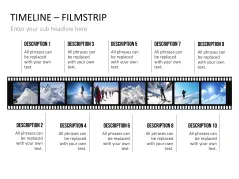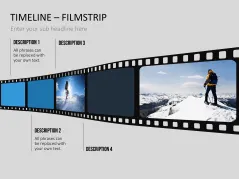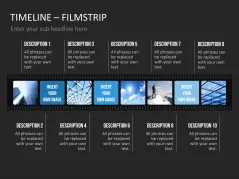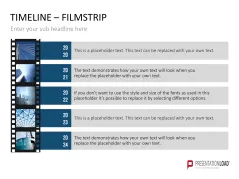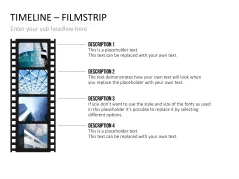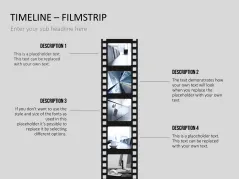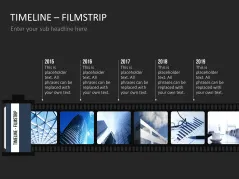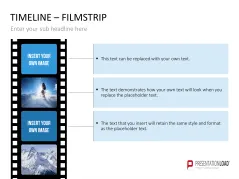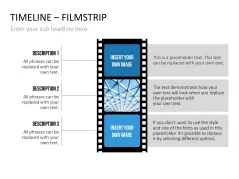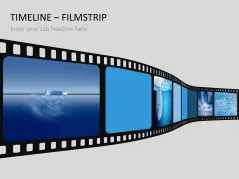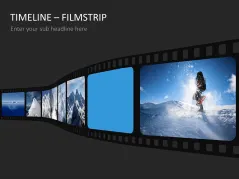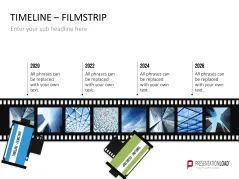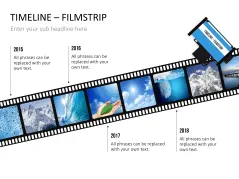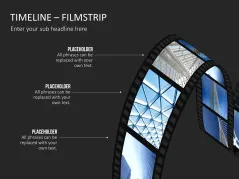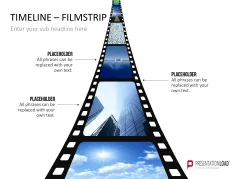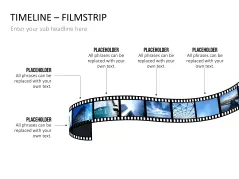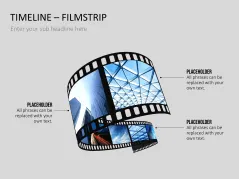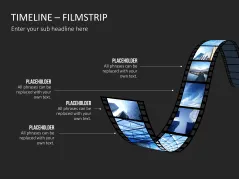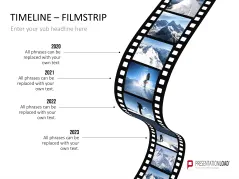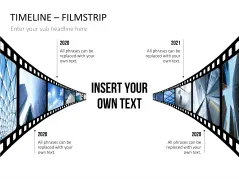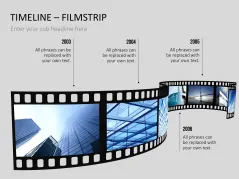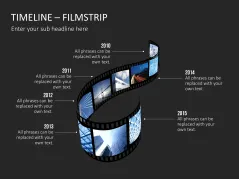 D2668 Company History Timelines (28 Slides)
D2664 Image Timelines (44 Slides)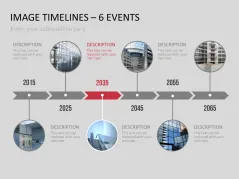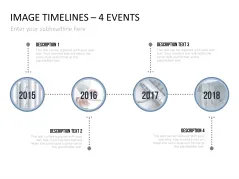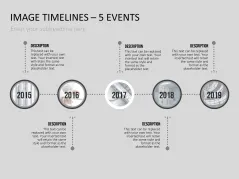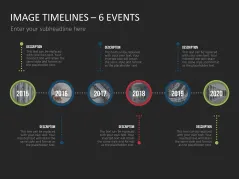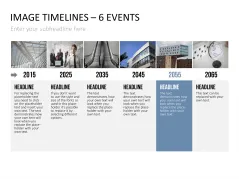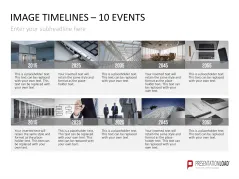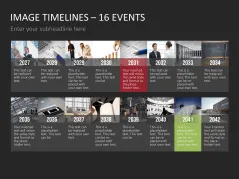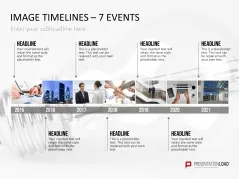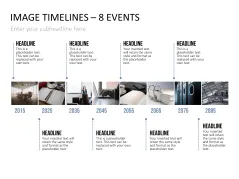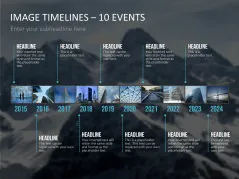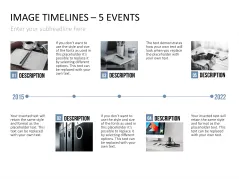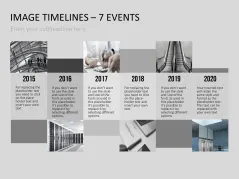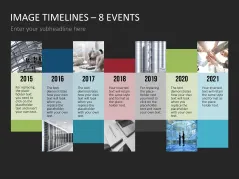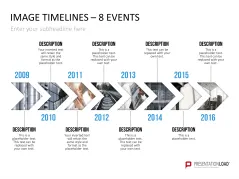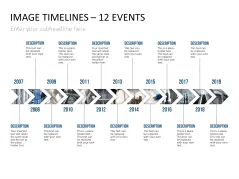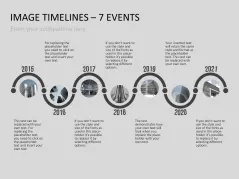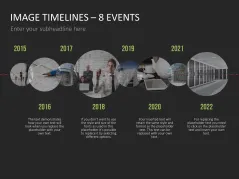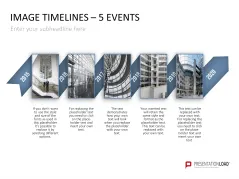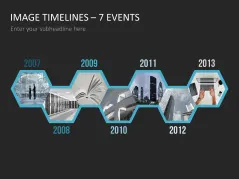 D1191 Timelines - 3D Spheres (16 Slides)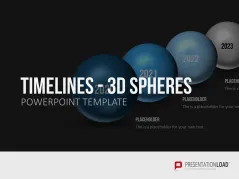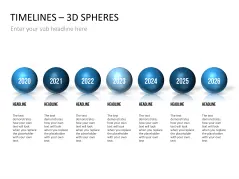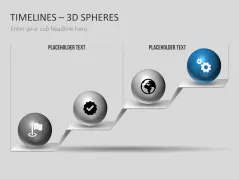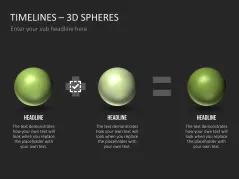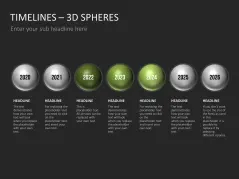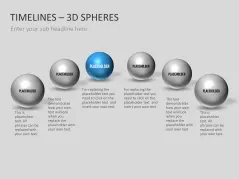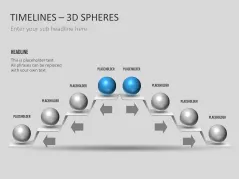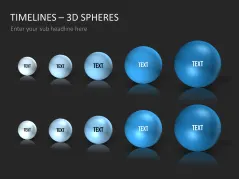 D1201 Timelines - Worldmap / Globes (24 Slides)