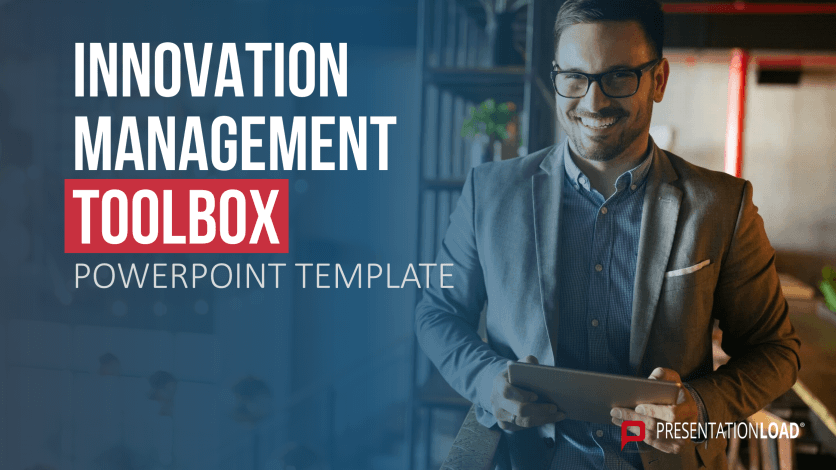 Innovation Management Tools in PowerPoint
This PowerPoint template set includes definitions and explanations of many analysis tools like the preference matrix or the PIMS model, with professionally designed slides allowing you to confidently present and utilize the best concepts and models.
Innovation Management Tools Tailored for Your Business
Innovation management allows you to create new products, optimize your company management, or dream up novel services and processes. These innovation management tools allow you to integrate such innovations into your business, achieving new levels of success.
To successfully implement innovation strategies, you might need to appoint specialized personnel to guide the processes and developments.
PowerPoint Templates for Innovation Management Tools
Our professionally designed and easy to use templates clearly present analyses and models for innovation management, helping you to present and implement the innovation concepts your business needs. The set includes a range of matrix templates ( such as the risk-attractiveness matrix, idea portfolio matrix, market positioning matrix, etc.) and strategy and analysis tools, allowing you to quickly and easily create professional innovation management presentations.
PowerPoint Templates Include:
definitions, basics and goals of innovation management

illustrations of different innovation forms

innovation characteristics template

target costing template

innovation process templates

analysis and strategy templates such as the strategy fits checklist, the market positioning matrix, the potential analysis, strength and weakness analysis, preference matrix, idea portfolio matrix, utility analysis, risk-attractiveness matrix, PIMS model, timing strategies, and much more

project planning templates

collection of innovation concepts
Innovation Models
chain linked model

stage gate model

innovation funnel (3 & 4 phases)