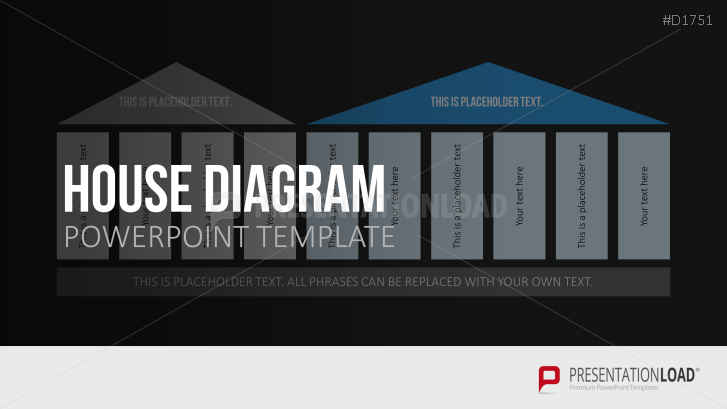 Charts shaped and constructed as houses to express ideas and concepts and to show relations, hierarchies and foundations.
The Basics of Your Project
Similar to houses, projects and companies need a solid foundation to build on so that future procedures can be planned and organized. Ideals are the basis of your project and ideas and workforce are strong walls that carry the top which can symbolize common objectives.
How Does Your Project Look Like?
Illustrate your projects and personnel hierarchies as house graphics and show how department, staff and job procedures are connected.
The slide set offers a broad collection of various house charts consisting of a varying number of columns. Text placeholders can be filled with individual content and image placeholders can be replaced with graphics and pictures.
The House Graphics Illustrate
the setup of your projects

ideas and visions

structure and future developments

PowerPoint Templates Include:
collection of house charts

house charts that include image placeholders