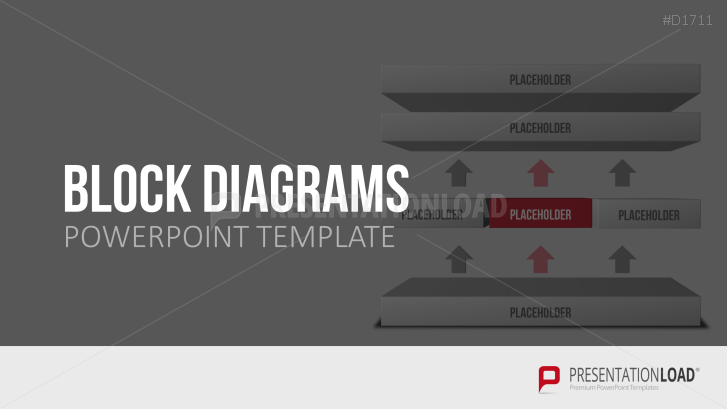 Block Diagrams can be used to show processes, hierarchies and organizations.
Structuring with Block Diagrams
These diagrams are suitable for presenting organizations, procedures, hierarchies and systems. By using the Block Diagrams, you can show your audience how individual work areas are organized, how various components of a department or product lines are composed, the hierarchical structure of the workforce and the influence of individual procedures in an overall process.
Detailed Design
Take advantage of using the diagram design to assist you in mapping processes, hierarchies and organizations. Choose from a variety of chart types, which can be used depending on the presentation shape of various factors.
Guests can also use the symbols listed in the PowerPoint templates. These consist of arrows and numbers as well as containing colors of slides to highlight individual elements and to emphasize its importance for the whole structure.
With the Block Diagram PowerPoint templates, You Can
create authentic designs
customize your designs
have a variety of Block Diagram shapes

PowerPoint Templates Include
36 slides with Block Diagrams in different shapes