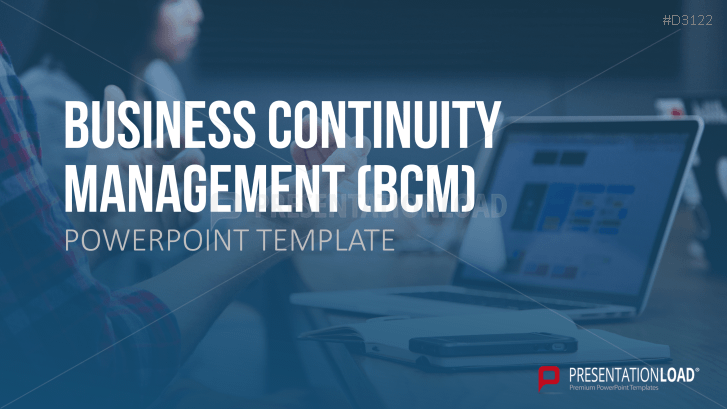 Present the benefits and objectives of business continuity management (BCM) and demonstrate how to quickly resume business activities in the event of a disaster.
What to Do When the Worst-Case Scenario Occurs
There is no such thing as a completely crisis-proof business. Disasters can strike anyone – from the large and traditional production plant with thousands of employees and high-tech machinery, to a small office, agency, or practice with only a few employees and computers.
For some these are natural disasters, supply shortages or international conflicts, for others changes in the law, loss of data or criminal attacks. When the worst-case scenario occurs, it's important to be prepared.
This is exactly what business continuity management (BCM) involves. BCM is used to safeguard the economic survival of an organization in the event of a crisis. Originally developed from a historical, military concept, BCM is essential in many sectors, particularly the IT sector.
Present Impact Analysis, Risk Analysis, Business Continuity Plan, and Much More
BCM's tasks include analyzing and evaluating a company's current state to identify risks and predict their impact on the company. This results in contingency plans, used in the event of a crisis to ensure the company's continued viability. Business continuity management is a continuous process in which existing plans and analyses must be tested and regularly reviewed.
Communication a company's BCM and business continuity plans is crucial for success. A company can only survive disaster when all employees are aware of the contingency plan and work together.
Design and present your own business continuity plan using the templates in this set. Featuring numerous diagrams, these slides will help you teach your employees how BCM works and what it does, so you can achieve better results.
With the Business Continuity Management Set for PowerPoint, You Can
describe the tasks, functions, and development of the BCM system
use charts to illustrate potential threats to your company
communicate how BCM safeguards the continued existence of your organization
This PowerPoint Template Includes:
Quote
BCM infographic
Definition of BCM
BCM in overall management
Development of BCM
Diagrams of disaster scenarios
BCM methods
BCM cycle
PDCA in the BCM
BCM in resilience management
Business continuity plans
Definition of business impact analysis and risk assessment
Business impact analysis process
Risk analysis process
Example of the risk matrix
Business continuity plan templates
Business impact analysis templates