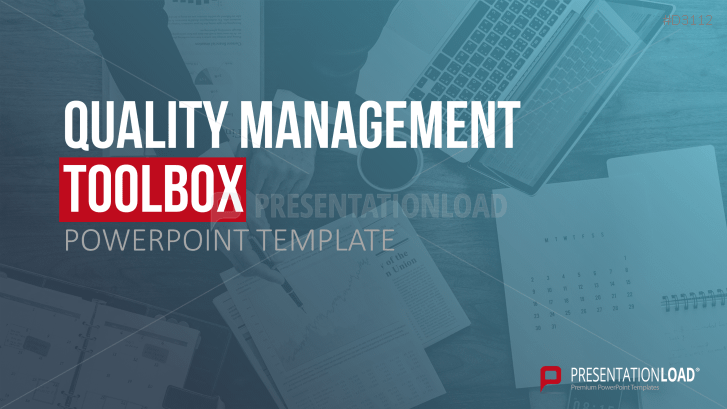 Quality Assurance Methods and Tools for PowerPoint
This amazing quality tools PowerPoint toolbox contains 25 quality techniques for visualizing important measures of your quality assurance and presenting your results using our professionally designed slides.
Quality Management Tools and Techniques in PowerPoint
Quality management techniques are analysis tools used to build and maintain quality standards. The Elementary Quality Techniques Q7 and the Management Tools M7 have established themselves as pillars of quality management across all fields of business. These methods can be combined with each other and with other quality assurance procedures and strategies to provide reliable problem-solving strategies.
Create Your Quality Assurance Strategy
In addition to the 25 quality management tools, this template set provides you with clear information concerning how the Q7 and M7 can interact and be applied in practice. Clear overviews and well-designed charts of quality techniques allow you to easily set up and present your overall quality assurance strategy.
With the Quality Tools PowerPoint Set, You Can
capitalize on twenty-five of the most important quality management tools
expand and improve your quality assurance
ensure you have the right tool for every quality management problem
This PowerPoint Template Includes:
Introduction and definition of quality tools
PDCA cycle
Overview of Q7 and M7
Check sheet
Quality control chart
Histogram
Pareto diagram
Scatter diagram
Brainstorming
Cause and effect diagram
Relations diagram
Tree diagram
Matrixdiagramm
Matrix diagram
Process decision program chart
Affinity diagram
Prioritization matrix
Activity network plan
Poka-yoke
House of quality
Failure mode and effects analysis (FMEA)
Frequency relevance analysis of problems (FRAP)
Service blueprint
Structural equation model (SEM)
Statistical process control (SPC)
Paired comparison analysis
Value analysis