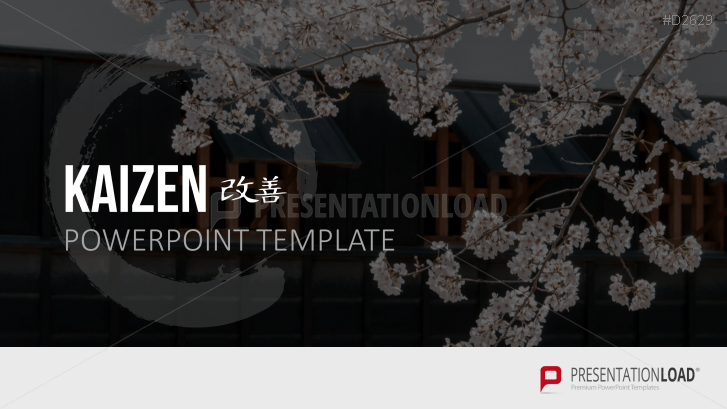 The Kaizen approach combines the PDCA Cycle, the 5S Concept, the 8W's, the Kanban system and many more optimization concepts to reach the highest level of quality improvement.
Encourage Change
Kaizen originates from the Japanese culture and can be translated as "change is good." Its focus is a gradual improvement of all departments in a company such as the development, production, marketing and distribution divisions. Thanks to qualified employees and an overall cooperation of all participants, a continuous optimization takes place and the goal is a never-ending process striving to reach perfection.
The Kaizen Umbrella summarizes many principles of quality improvement such as customer orientation, total quality control (TQC), robotics, QC circles, suggestion systems, automation, work discipline, Kanban, quality improvements, Just-in-Time (JIT), zero defects, small-group activities, cooperative labor-management relations, productivity improvements and new product developments.
Increase Quality Using Japanese Standards
Increase the quality of any department with the help of Kaizen principles such as process orientation, customer orientation, quality orientation, critic orientation and standardization. To plan, implement and follow-up with Kaizen ideas this approach also contains concepts like the 5S concept, the 8W, which eliminates waste, the 5 Why, the Value Stream and the PDCA Cycle.
Kaizen PowerPoint Templates to Document Quality Improvement
Use predefined PowerPoint templates to document success and results, and to inform clients and employees. These templates provide professional assistance to implement Kaizen ideas and to reach a continuous improvement of your quality level.
Benefit from Kaizen Templates
increase the quality of your line of goods

improve the coordination of workflows

give information on Kaizen planning, progress and results to employees and customers

PowerPoint Templates Include:
Kaizen definition

Kaizen Umbrella

Kaizen basics and principles

Kaizen and 5S/8W/5 Why/Value Stream/PDCA Cycle

PDCA template

checklist on Kaizen process

4M checklist (man, machine, material, method)

workshop template

worksheets on progress report, time observation and waste identification