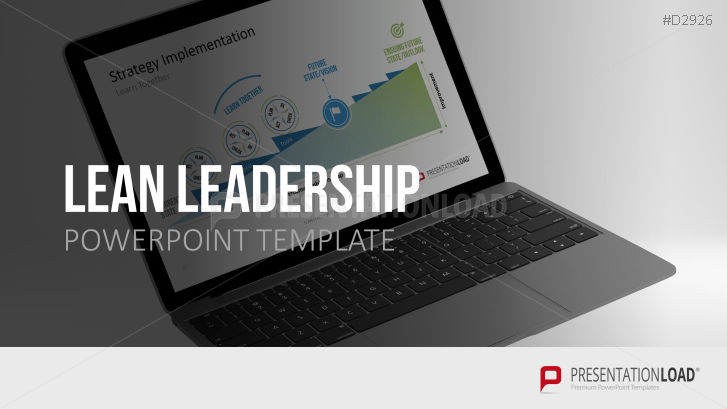 Encourage your employees through lean leadership and achieve a continuous improvement process in your company.
Minimize Waste
Lean leadership became known through Toyota's leadership development model. The lean approach differs greatly from traditional leadership models and management styles. Its primary focus is optimizing performance and improvement processes throughout the organization by minimizing waste and strengthening the abilities of executives, which in turn strengthens those of employees.
Empower Employees
In contrast to authoritative leadership styles, lean leaders guide through inspiration. They support and challenge their employees to use and develop their own abilities. Lean leadership strives to improve employee performance and strengthen the company's innovative drive and competitiveness.
The Lean Leadership template helps you understand and successfully implement the leadership model. Take advantage of numerous slides containing diagrams, graphics, and explanations.
With This PowerPoint Template, You Can
clearly present the concept of lean leadership

use detailed graphics with corresponding explanations

obtain helpful information on implementing lean leadership strategies
This Template Includes:
a definition

the Toyota production system

the development of lean leadership

concepts and systems

strategies for practical application

information on lean leaders

shop floor management

visual management