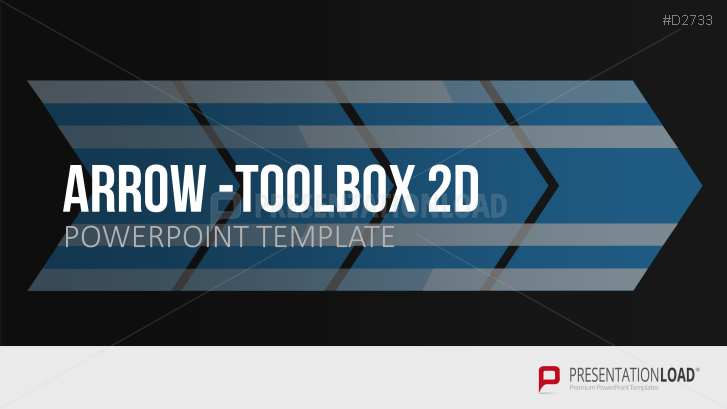 Toolbox includes predefined arrow charts and timelines in over 100 different arrow chart designs as well as an extensive arrow graphic toolbox to create individual arrow compositions.
Show It with Arrow Graphics
Present your content with individually designed arrow graphics which can be applied for various purposes. Use timeline illustrations to exemplify past or future events and visualize thoughts and ideas with sophisticated PowerPoint designs.
Structure Your Thoughts
When using arrow graphics, you can differentiate single conclusions from one major idea or you can connect separate thoughts to one superordinate concept. For an adequate representation of any specialized content, you find a wide collection of high-quality arrow graphics. To use predefined charts, fill in placeholders or rearrange single elements and create unique compositions in PowerPoint.
Arrow Graphics Help You to
visualize thoughts and ideas

plan projects in timelines

develop new concepts

PowerPoint Templates Include:
various arrow graphic designs

horizontal and vertical timelines

image placeholders

arrow toolbox