Strategy Presentation: How to Successfully Develop and Communicate Your Corporate Strategies!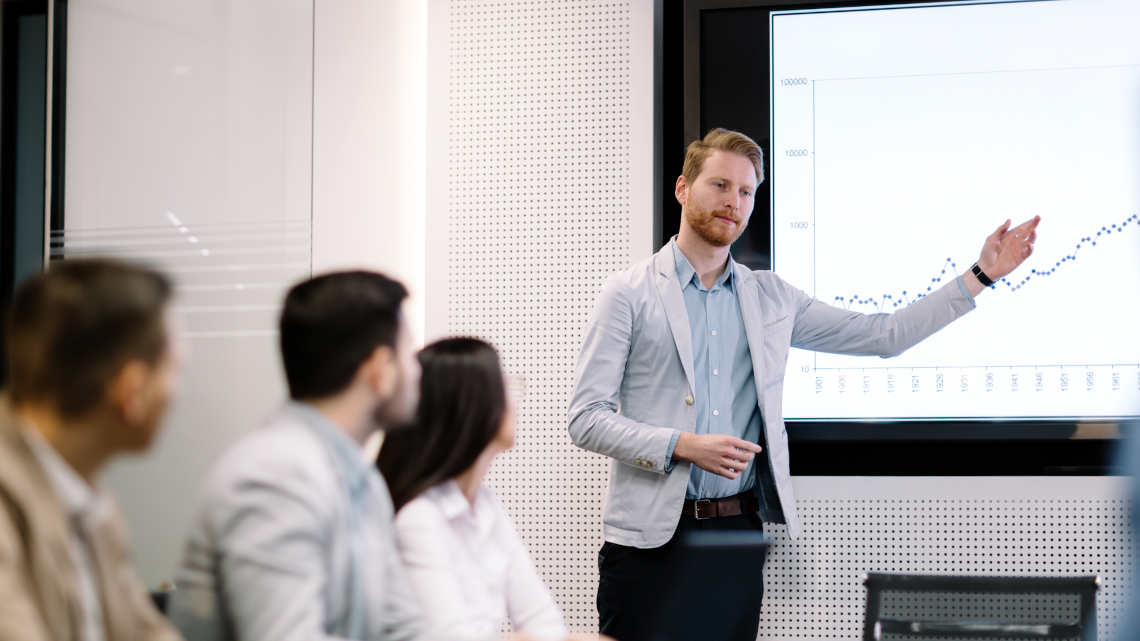 In the business world, it's pretty common to have to present your corporate strategy or internal strategies (e.g. a strategy presentation for a product launch) in front of an audience. Such strategy presentations are particularly important for start-ups, to set out the company's vision and goals, and show the pathway there to both employees and stakeholders.
So this article is about how to skillfully develop a strategy, and how present it optimally.
Different types of strategy presentation
A strategy presentation does not necessarily have to be an all-encompassing corporate strategy. Strategies concerning internal company processes can also be presented within a strategy presentation. These can be, for example:
Developing Corporate Strategy
Every company needs a strategy for the company to grow. The corporate strategy forms a central element of management. By defining the strategy, internal company priorities are set and visions as well as goals are defined.
Note: Developing a company strategy takes time. Rushing the process can be seriously counterproductive.
The term "strategy" needs to be clarified first. Many confuse this with a goal, a vision, or the action necessary to achieve a goal. A strategy is made up of all of these. It represents a long-term plan that defines what you need to do to achieve your goals.
In order to develop a successful, future-oriented strategy, you need to consider a wide variety of aspects. The following questions will help you to develop a good strategy:
Working through these points will give you a solid foundation. Steps to help you find the right strategy:
Strategic planning is worthless – unless there is first a strategic vision."

John Naisbitt-US futurologist
Every business idea is based on a vision. What do you want to achieve with your company? What gap in the market do you want to fill? Define the purpose of your business. Define its exact reason for existing.
A company vision also includes a defined goal. This does not necessarily have to be financial. What do you want from your company in the future?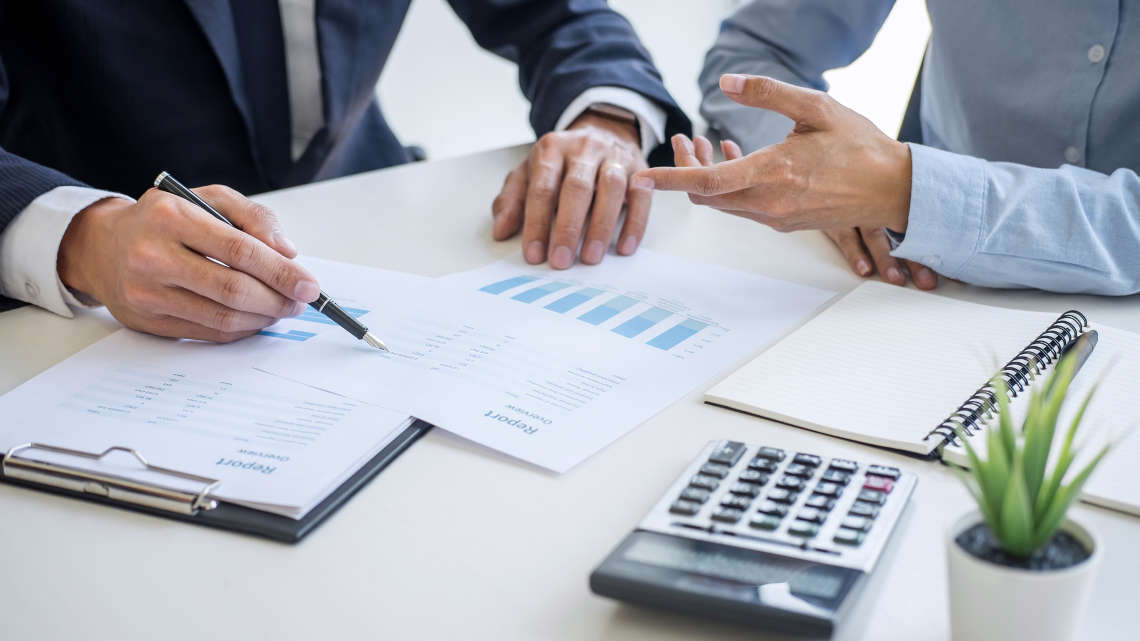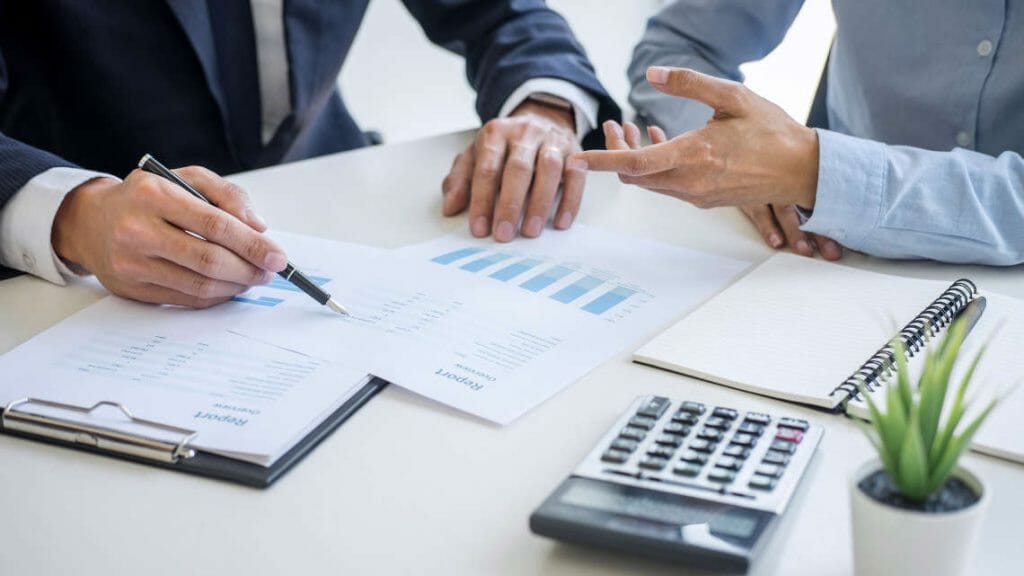 Any business idea normally has competitors offering something similar. It's essential to analyze the market environment.
What trends are competitors following? How successful are they? What sales opportunities might you have with your idea?
When you have a start-up with new business ideas, market analysis can be extremely tricky. Lack of prior evidence makes it very challenging to estimate possible future success.
This is where you turn the spotlight on your company. What niche are you aiming for in the market? How many employees will you need and what is your current staffing situation? If you already have sales figures, how are they developing?
External consultants are often called in at this point to provide an unbiased assessment of your company. You can also use online tools for this assessment. Some of these are freely available and can give you a quick insight into your conversion rate, web analytics, etc. Once you have an assessment, you can use it as a basis to determine a strategic direction for your company.
Tools and methods to aid strategy development
There are various methods and tools which can help here:
SWOT analysis aims to determine the position of your company in the industry overall. Both internal company factors (strengths and weaknesses) and external aspects of business (risks and opportunities) are analyzed, and how the areas correlate with each other is considered.
SWOT analysis helps to sustainably leverage strengths and opportunities in order to minimize weaknesses and risks, aiming to maximize your company's competitiveness in its field in the long term. SWOT analysis involves inputting measured facts about your company into a matrix, which results in a framework for action.
Use our professionally designed templates from our shop for the SWOT analysis!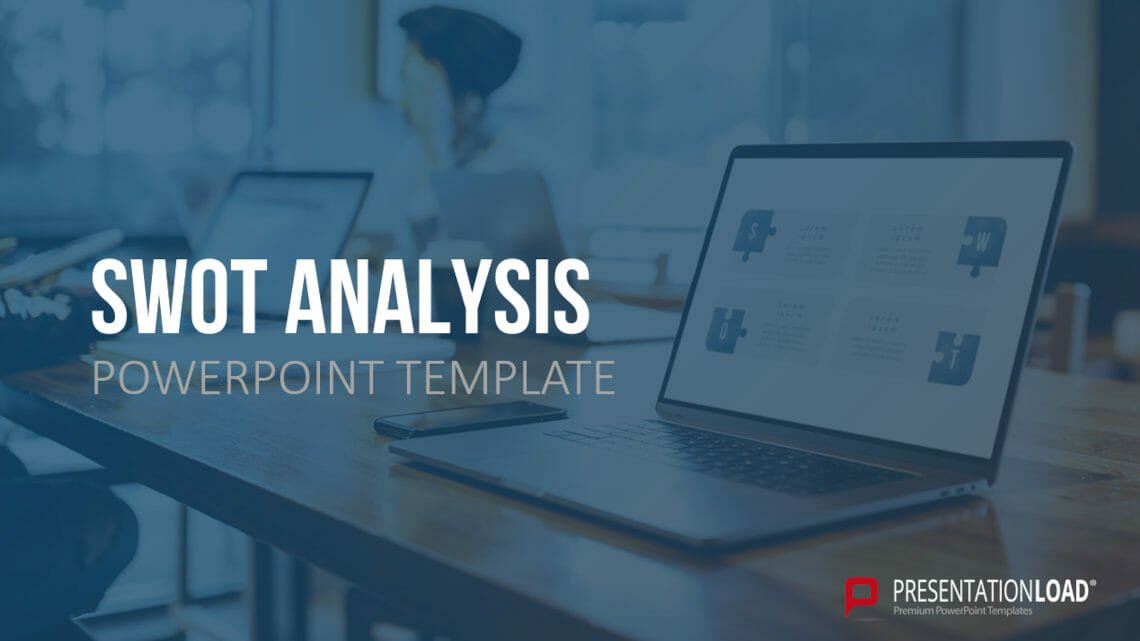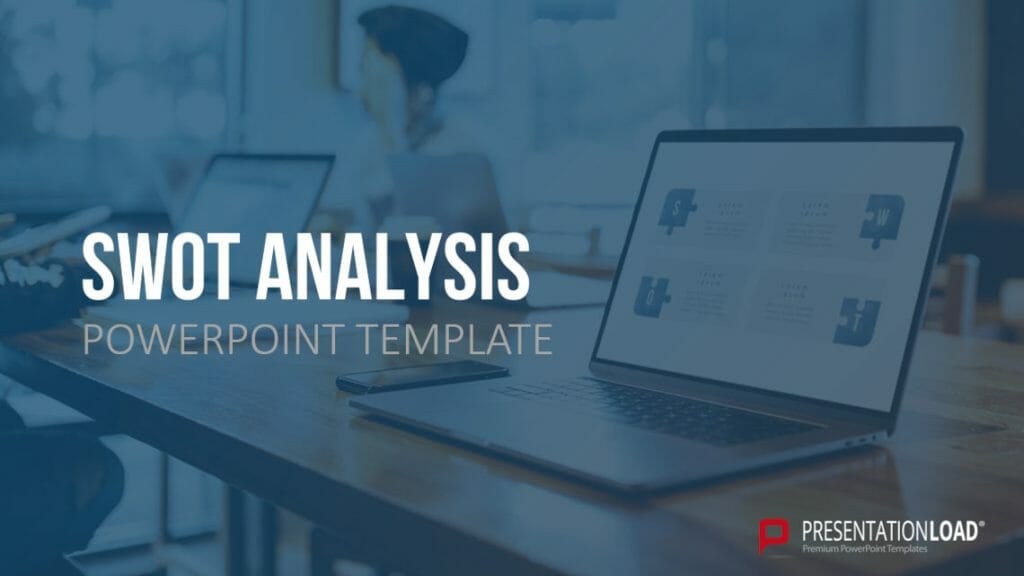 STEP Analysis / PEST Analysis
STEP/PEST analysis is a great tool for strategic planning of your company. This analysis involves four major factors of influence: Political (P), Economic (E), Social (S) and Technological (T).
Analyzing your company's measurements on these seminal factors allows you to understand your market, develop targeted strategies and neutralize negative influences.
Looking for templates to apply STEP/PEST analysis and present your findings? We have professionally designed PowerPoint templates at your fingertips in our store!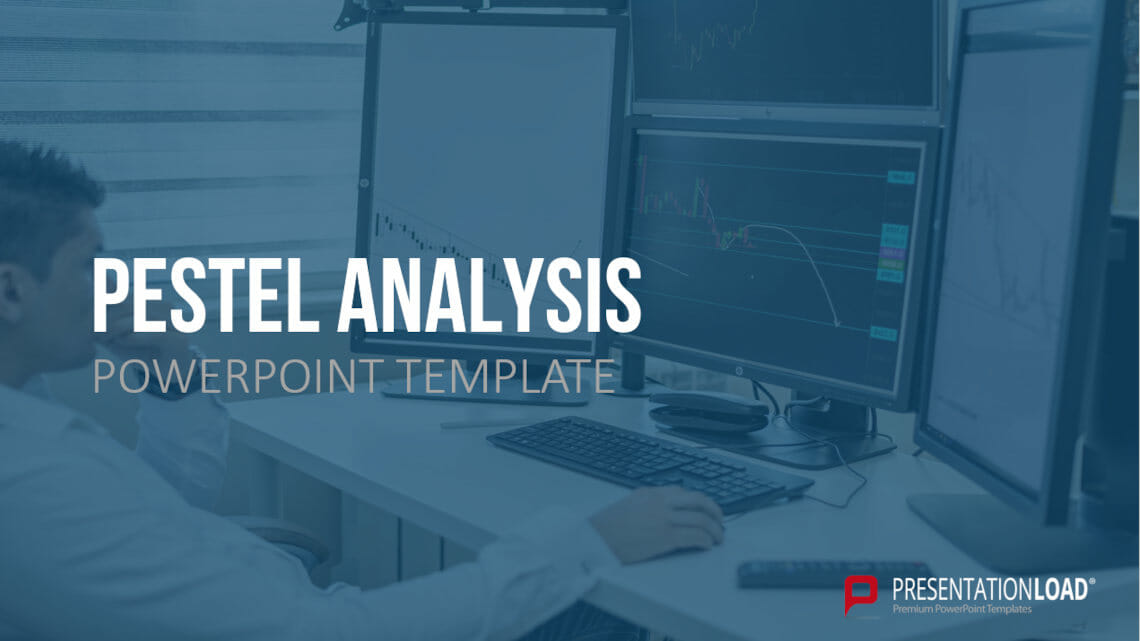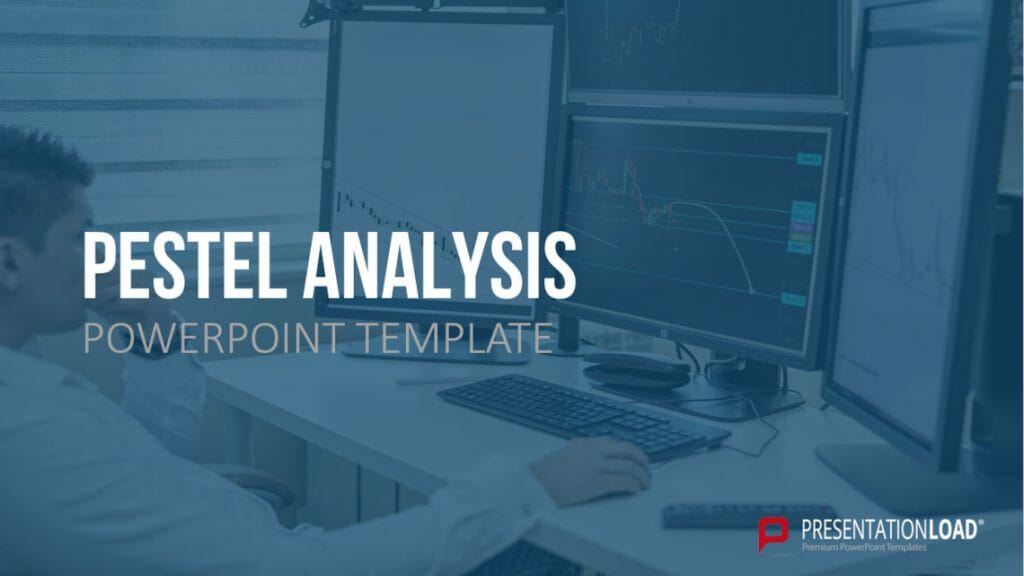 There are many other tools that can be used to help refine your strategies; what you need will depend on your particular field. Our strategy toolbox contains a wide range of different strategy models for creating and visualizing your company's strategies!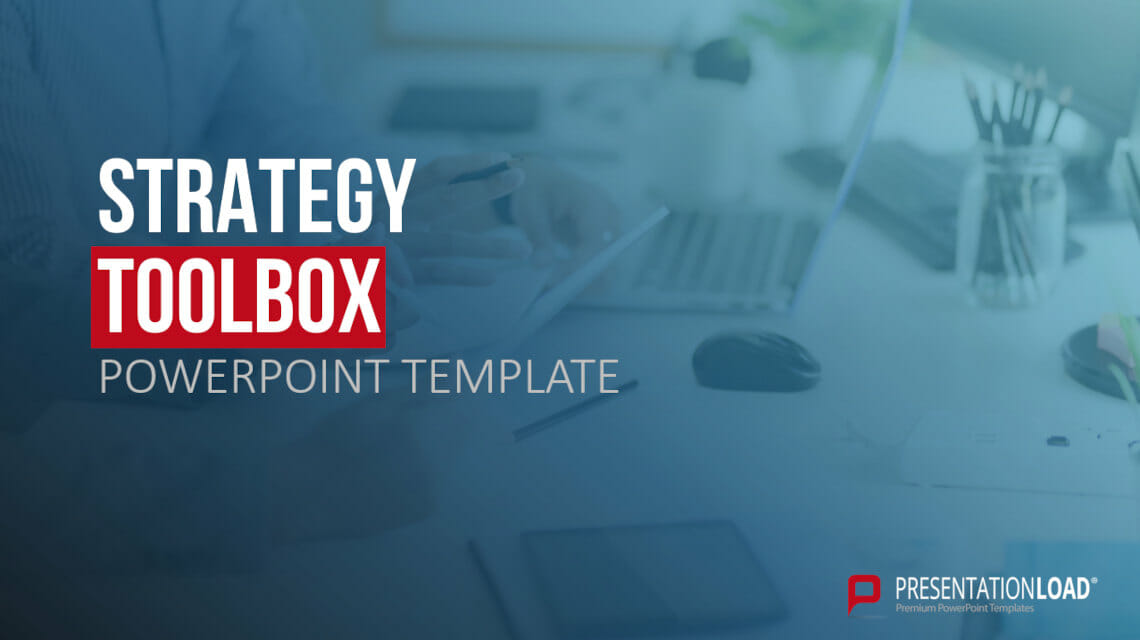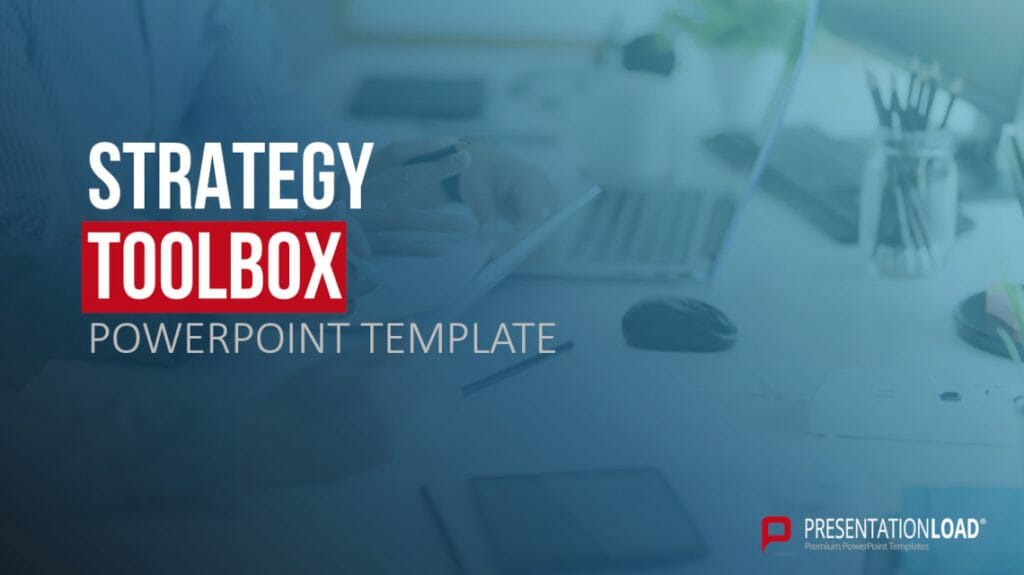 Why is PowerPoint so good for strategy presentations?
Microsoft Office PowerPoint's easy-to-use user interface means that it allows you to visualize and present complex relationships in simple and clear format. A PowerPoint presentation allows you to present all the important information at a glance, meaning that decisions on open questions can be made quickly and conclusively.
Strategy presentations: what and how?
So you've developed your optimal strategy –now it's time to present it. What's the best way to get your strategy over effectively to your audience?
One of the most important things to bear in mind is that a strategy presentation is NOT just presenting a plan. You can't just present a to-do list with a timeline attached. Your strategy is the underlying idea – explaining it is how you convince your audience that your plans are necessary.
Your strategy represents your guiding principle. Supporting your guiding principle by presenting facts and figures in a visually interesting way is very effective – using well-designed tables to present your key performance indicators, for example. As well as solid evidence-based slides to appeal to the intellect, though, you need to involve emotions to get your audience on side.
Tell a story, and weave your key facts and figures into it! We go into the whys and hows of this in our storytelling blog.
What slides should I put in a strategy presentation?
There is no one answer to this question – each strategy presentation is unique, so requires slides tailored specifically to the strategy.
However, the following basic pattern is useful as a guide:
The first slide you present should always be thoroughly thought through and well designed; it is the first impression your audience gets, and will influence how they feel about your ideas.
So, on the first slide, explain why you're giving the presentation. State the goal or business problem around which the strategy was built. A great way to do this is by using a diagram or a picture, illustrating this visually. Then elaborate on the content as you speak – this way you can be sure that your audience is actually listening, and not just reading the content of your slide.
Don't go into too much detail at this point. The idea is that your audience should understand the context of your strategy, and will then pay attention to what you have to say in the rest of the presentation.
Your strategy is based on an insight; an idea which will move you towards your goal and away from your problem. Where possible, this will be backed up by solid research and market analyses. The insight slide presents the results of your market analysis.
Your narration then gets your point over to your audience. For example, if your slide states that: "In summer, Brand X light drinks have higher market share", you can present your insight as "When it's hot, people want refreshment, so will choose light drinks".
It works best to use sentence form for the insight slide. Depending on who you're presenting to, you may want to put exact numbers or trends you've identified before the insight sentence, to clarify the context. Even if you don't include this data on the slide, you should have it prepared in the appendix of your presentation, in case there are any questions.
Slide #3: Guiding principle
The guiding principle slide is the first slide to show your strategy. So it needs to be as persuasive as possible. Take your time choosing the wording and editing it. Your guiding principle, or mission statement, should be clear and concise, in plain, jargon-free English.
The choice of words is important because your mission statement needs to be memorable. Pay attention to the way the slide is designed, too – don't overload the slide; keep the focus on the key phrase.
Your strategy is based on solving a problem, and showing how this might work. It is a pathway to the future success of your company, based on data and experience. To make this complex issue as understandable as possible, a visual model can help.
A model can show all the steps and actions needed, and which ones should be prioritized. It can also show how they can interact to achieve your goal.
You could, for example, represent your strategy as a diagram – think Venn diagrams, pyramids or a flywheel. There are so many options available! Why not head over to our store to find the perfect visual model for your strategy? ►Shop
Venn diagrams from PresentationLoad. Like all our PPT slide templates, professionally designed for you!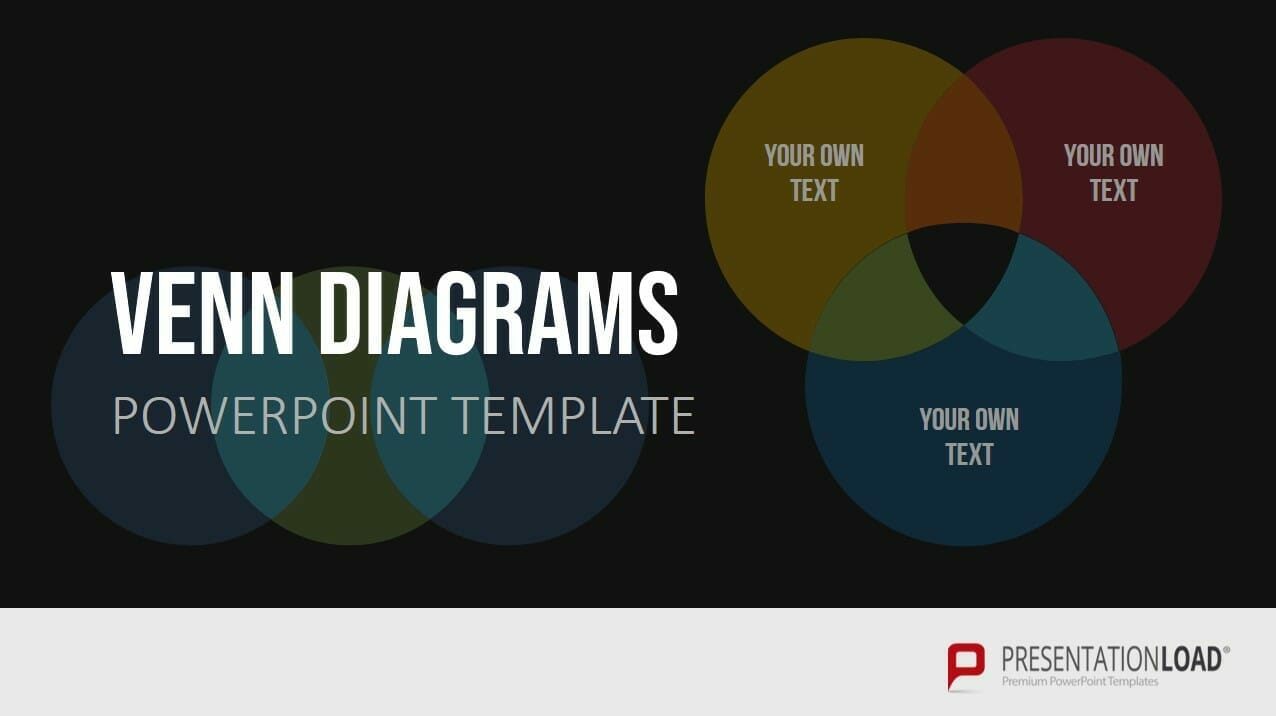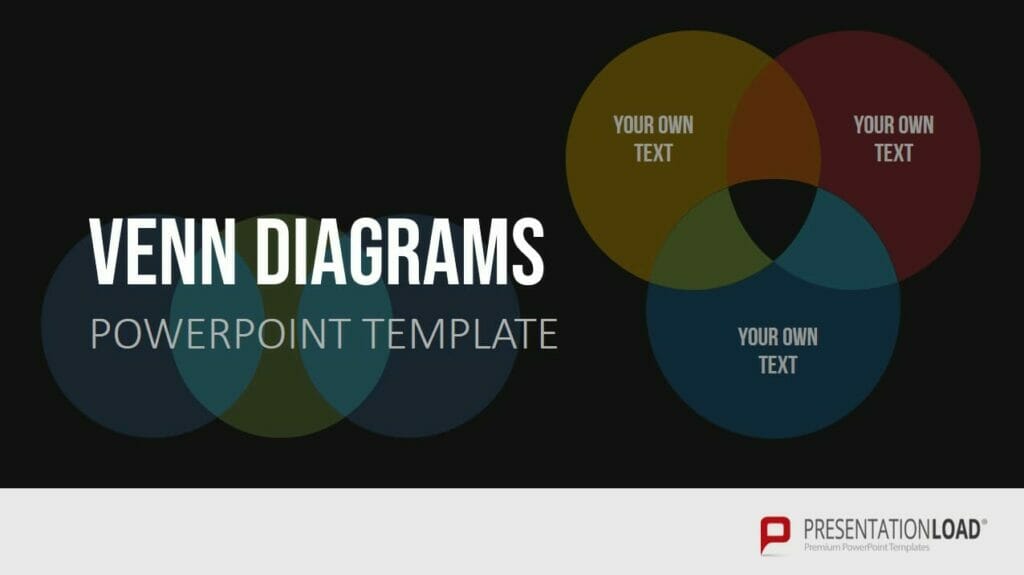 You might need more than one slide here, as you need here to include all the tactics you have planned to achieve your goals. Explain all the steps in detail, while staying clear and concise.
Your audience may well have questions during this section of the presentation. You'll need to think through all the possibilities, and either answer them in the presentation or put further information in the presentation appendix, ready for you to retrieve on demand.
Timelines are essential during a strategy presentation to visually show the timing of specific tasks. Include the duration of different strategy phases as well as milestones you want to have achieved by specific dates. Show when you expect to have achieved your desired outcome.
Try to be as realistic as possible about your strategy.
Why not use PresentationLoad's excellent timeline templates? They are professionally designed for you. Have a look in our Shop! We have a range of different timeline templates for you to download. Like these:
As in any presentation, you need to pay particular attention to the last slide of your strategy presentation, as it's the last thing your audience will see and hear from you and will stay in their minds. So make sure what they remember is the best you can give!
Briefly summarize the most important points again. This doesn't mean an overloaded slide (remember, less is often more); you can verbally elaborate.
You might like to end with a relevant quote, representing your inspiration, or with a list of the immediate steps to take. Whatever you choose, it gets over that you stand behind your strategy and are positive about your company's future.
Time for follow-up questions should also be planned at this point. Be prepared for detailed questions; you will demonstrate your competence and reassure your audience by being able to answer their questions, perhaps even with slides supporting your answers which you included in the appendix.
Extra tip: PRESENT your presentation professionally
It doesn't matter how well your slides are designed and thought out if you come across as unprofessional and awkward when you present them. Your strategy presentation will only be taken seriously if you're seen as competent, confident and self-assured. Don't panic, though! We've covered this thoroughly in our blog just check out these articles and you'll be able to present your strategy as professionally as possible:
Conclusion: Now you know how to create and present the best strategy presentation!
Your next strategy presentation is going to be brilliant! Following our tips, it will be clear and well thought out, you will present it calmly and professionally, and your audience will be convinced, with the necessary strategic follow-up decisions made quickly and efficiently.
Have more questions about strategy presentations, or indeed PowerPoint in general? Feel free to email us at [email protected]. We're always happy to help!Looking for professionally designed slide templates to support your strategy presentation? Check out our store! We have a huge range of PowerPoint slide templates ready to download, covering all the business topics you need. Take a look today! ► To our Shop
We've even developed PPT templates specifically for strategy presentations – professionally designed and ready to download and solve your presentation problems ►Strategy Presentations
You might also be interested in the following articles: