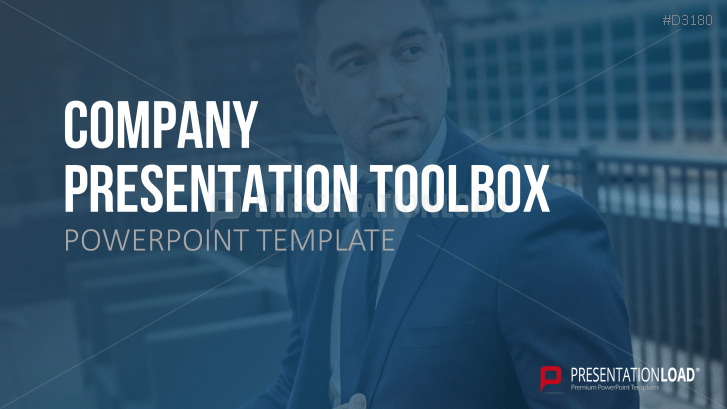 Your whole company in one presentation
A good company presentation is much more than just presenting your figures and structures. The impression this presentation makes on your audience determines whether clients, potential investors, business partners or future employees will take a closer look at your company or lose interest.
Along with the most important key data, a corporate presentation offers the perfect platform to present your mission and vision. With a professional and innovative design, you can also communicate the values that characterize your company.
Save time and money on your company presentation
You can always hire an agency to create your company presentation for you. If you're looking for a bespoke and customized solution, have sufficient time before the presentation date and are looking to make a substantial investment in your corporate design, then this is definitely the right decision for you. Get in touch with our customer service. We'll be happy to provide you with a quote for your company presentation in your corporate design, created by a professional designer.
But if you want to save on costs, have all the images and content already in place, don't require elaborate graphics and, on top of that, need it all to come together quickly, our Company Presentation Toolbox is exactly what you're looking for.
The one PowerPoint toolbox for your company presentation
The Company Presentation Toolbox is a collection of all the templates you need for the perfect insight into your company. The professionally designed templates can be filled with your content in just a few clicks.
From introducing your board and team to presenting key milestones and company metrics, this toolbox has all the design templates you need to make a company presentation that wows.
With the Company Presentation Toolbox for PowerPoint, you can
save on the high expense of a professional designer.
create a business presentation that meets the highest design and presentation standards.
avoid wasting time on complex slide designs – we've taken care of that for you.

This PowerPoint template includes:
Title slides

Agenda slides
Section templates
Vision/mission/values templates
Products and services templates
Team/management slides
Key figures templates
Diagrams
Charts
Tables/calendars
Locations/maps
Icons
Text + image templates
Clients/testimonials
Quote templates
Statements
Processes/timelines
Summary, Q&A and contact slides