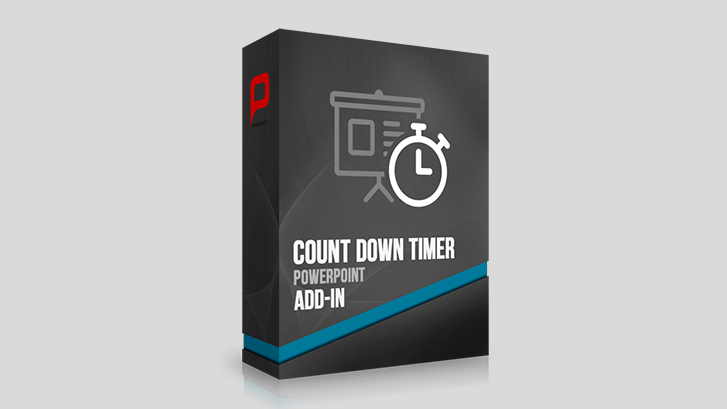 Cross-slide timer
This extension for PowerPoint allows you to place a cross-slide timer that starts with your presentation and continues on any slides you place it on. You can choose between a countdown, which ticks down from an amount you enter, or an up counter, which tracks the presentation time so far.


Timer on one slide
The add-in also allows you to place a timer on just one slide. This timer is displayed only for the duration of that slide. This is perfect for keeping certain presentation sections short or timing a brief digression into a different topic.


Timeboxing in presentations
Timeboxing is a popular and proven self-management method for organizing time spent on work or other tasks. It involves allocating a fixed time period to a planned activity. With timeboxing, you can avoid spending too long on one task and wasting resources.

This technique can also be applied to seminars or workshops with scheduled phases. The Count Down Timer add-in for PowerPoint is the perfect tool for this. It provides a timer that shows all participants the time frame for the task at hand, making it easier for your event to run smoothly.


With the Count Down Timer add-in for PowerPoint, you can
run timers across slides throughout your presentation
display timers for specific phases or pauses on individual slides
place a timer on your slides, which you can customize and integrate into your slide design