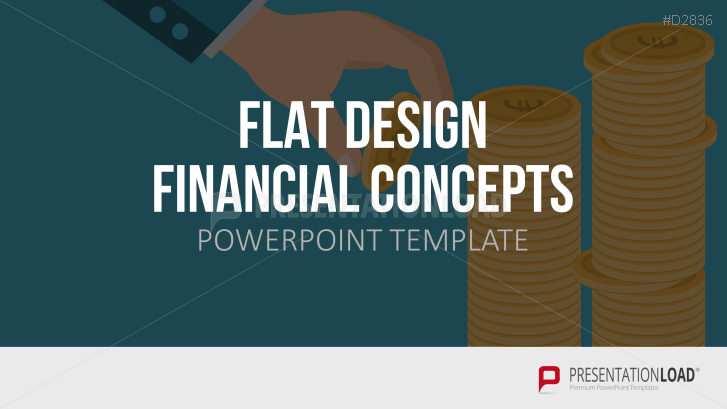 Visualize developments, business transactions and other financial processes with professional flat design graphics.
Present Financial Processes
Numbers play an important role in investments and other financial decisions. Diagrams and tables are often used to present these figures Present Financial Processes. However, an audience can be quickly overwhelmed by too many numbers. With our Flat Design – Financial Concepts template, you can communicate your core message with attractive and streamlined graphics.
Discover various graphics in minimal flat design to illustrate financial concepts and strategies. Support key points with piggy banks, coins, bills, credit cards, gesturing hands and other motifs.
With the Flat Design - Financial Concepts, You Can
illustrate financial concepts and processes graphically

choose from a selection of hands using financial objects

present complex financial correlations simply

This PowerPoint Template Includes:
flat design graphics of coins, bills, credit cards, piggy banks, etc.

a collection of hands that can be combined with individual financial objects

various financial metaphors (money scale, money bag, etc.)

ready-made text placeholders