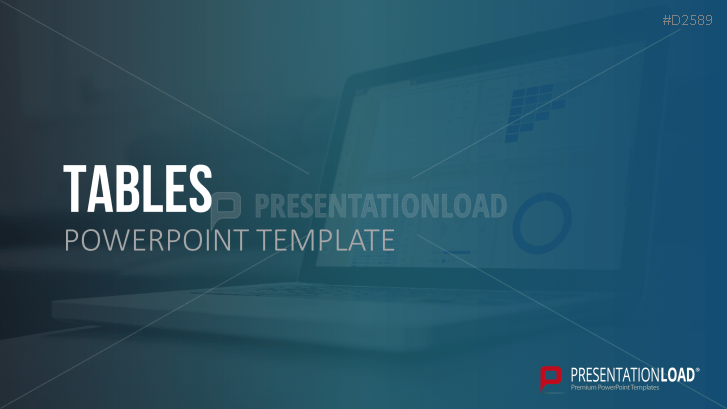 Communicate information with tables
Tables are a popular way to present data and information in a well-organized grid. The rows and columns bundle your information and ensure that the data they contain is clearly communicated and easy to understand. In business, tables are indispensable. Whether it's marketing, sales or manufacturing - tables are an excellent way to create rankings, trends and timetables that can be edited at any time.
Create tables in PowerPoint
With its flexible features, PowerPoint is the ideal tool for creating tables in a presentation. Things become more challenging, however, when these tables need to go beyond standard formatting. For many people, creating stylish and clear tables is time-consuming and tedious. This makes the possibility to personalize editable table templates in modern designs such a great option!
A variety of table templates in one set
Our Tables template for PowerPoint provides you with all the tables you need in a fresh and modern design. All you have to do is add your content to the editable templates. Along with different designs, the template offers you different formats to meet any content requirements. Additional design elements, such as images and icons, will help you make your tables even more vivid and engaging. With additional symbols - such as asterisks, check marks and plus and minus characters - comparisons in the form of comparison tables can also be created in addition to classic tables.
With the Tables template for PowerPoint, you can
use tables in different modern designs
choose the right table template for your information
use additional design elements to present your content even more vividly

This PowerPoint template includes:
Tables in different designs
Tables with icons
Tables with image elements
Tables in different formats
Symbols ( checkmarks, stars, pluses and minuses) for comparison tables