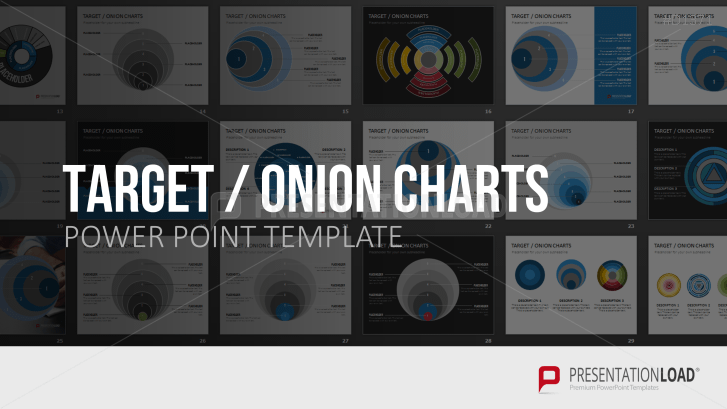 Target Charts can be used to represent central ideas of your project.

What is the Centre of Your Project?

The Target Chart is a special form of a Venn diagram that is similar to a target in presentation. In the center is the most important aspect your company set as the destination. Wedged in the subdivisions are the other ideas that are dependent on this central goal.

Hitting Your Target

Through skillful analysis of external circumstances, you can get closer to your destination step by step. The type of target can be according to one's choice. With it, one can show the relevant conditions for the realization of your vision.

Our Target Charts package offers a range of charts of various designs. Depending on your needs, you can choose between 2 and 13 subdivisions. An additional toolbox with alternative target varieties is available to open up more creative opportunities.

With Target Charts, You Can

illustrate your central idea
clarify your dependencies from other ideas
keep your goal in mind
PowerPoint Templates Include

onion or target diagrams of various designs
a toolbox of different colored onion charts with up to 13 subdivisions