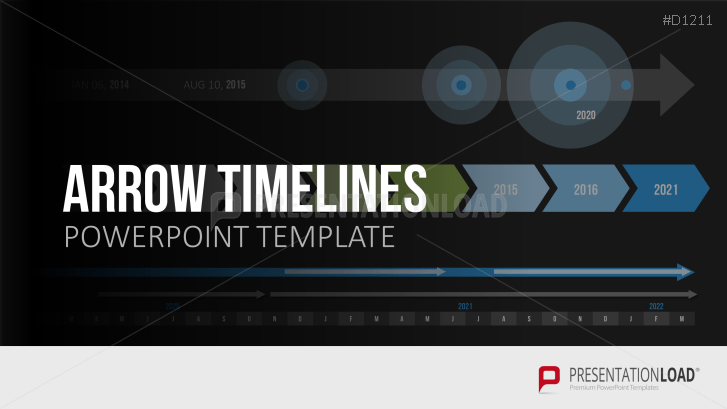 Display past and future events with our graphics and Gantt Charts in arrow shapes.
All Milestones at First Glance
If the chronological order of a project or occurrence is significant, it makes sense to use timelines. It directly shows important keywords and sharpens the focus on the essentials making relevant information easily accessible.
Creativity Knows No Boundaries
Whether you plan for the future or think about past achievements, this set of templates offers suitable layouts. The arrow shape is used as a basic design element in all templates. The variations range from "classic" horizontal timelines and Gantt Charts up to vertically mounted variants.
Arrow Graphics Enable You to…
clearly organize chronological events
reproduce parallel time courses
highlight special moments in time
PowerPoint Templates Include:
timelines with different designs
Gantt Charts
vertically mounted timelines
agendas with placeholders for pictures
templates to present different phases of a project