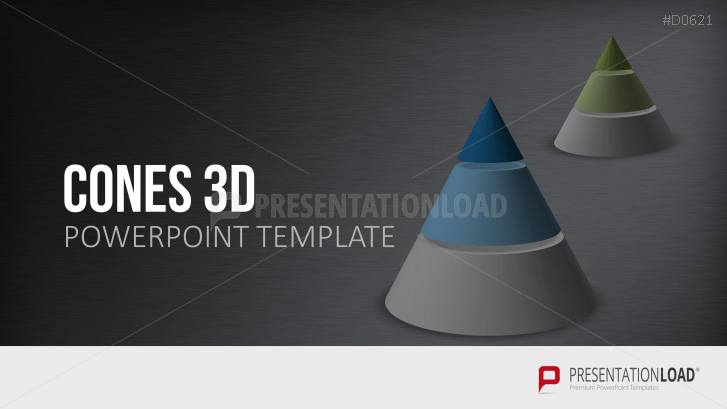 Use 3D Cone Graphics to Present Hierarchies, Processes, and Organizations in PowerPoint.

Versatile Graphics

Cones are an extremely versatile presentation tool. Their shape makes them perfect for showing hierarchies, but they can also be divided to present organizational structures and processes.

Hierarchies, Processes, Organizations

Our three-dimensional PowerPoint cones are ideal for visualizing hierarchies, processes, and organizations. The 3D cones are divided into different levels, differentiated by the use of colors and captions.

The slides provide a variety of individually customizable text placeholders, allowing you to shape your presentation to your company's exact requirements.

With Our 3D Cones PowerPoint Slides You Can

enjoy a slick, contemporary design
visualize hierarchies, processes and organizations
customize the cones (text placeholders, individual division)

This PowerPoint Template Contains

monochrome 3D cones
colored 3D cones
colored 3D cones with captions
slides with two and three 3D cones to display comparisons