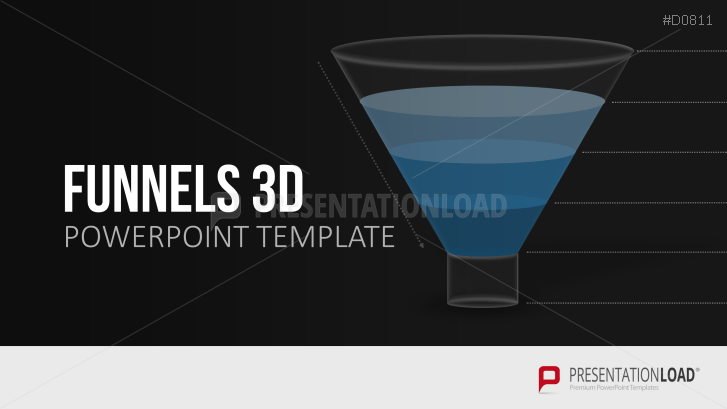 Analyze each step of your sales process with the help of these 3D Funnels and present with a structured and professionally designed PowerPoint presentation.
Also in 16:9 widescreen format
The Funnel Diagrams are an adequate tool to accurately visualize sales processes in single steps as in lead-, sale- and transaction steps or to show skimming processes. Since the steps of a process vary from project to project and industry branch to industry branch, this set includes 32 slides with various different variations in design and step-division.
All of the funnel elements are based on vector graphics and are thus completely editable in shape, size and color with the usual PowerPoint tools.
Stand out from the crowd with a distinctive marketing or sales presentation with these funnel diagrams in a 3D design.