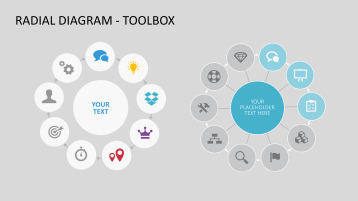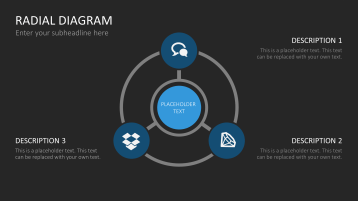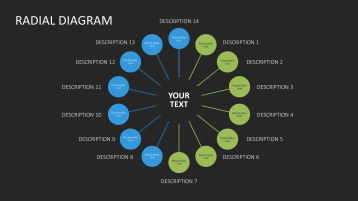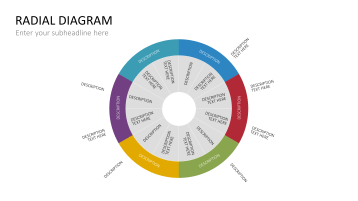 Simplify your workflows with data-driven diagrams and smart arts, which adjust automatically.

Connections in Circles

Create comprehensible overviews in PowerPoint presentations and use radial diagrams to illustrate structures and connections. Show different forms of relations (cycles, closed systems or correlations of single components) by using radial charts and shapes.

The set includes a number of smart art graphics, in which form and orientation are adjusted automatically according to your definitions. Other features included are pie charts and other data-driven circle diagrams which save you time and speed up your workflow.

Smart Chart Elements Ready to Use Due to
predefined Smart Art elements
data-driven diagrams (links with Excel)
a consistent outlook to match your PowerPoint design

PowerPoint Templates Include:
Smart Art diagrams
various radial diagrams and pie charts
data-driven diagrams
standardized designs for universal use
icon toolbox