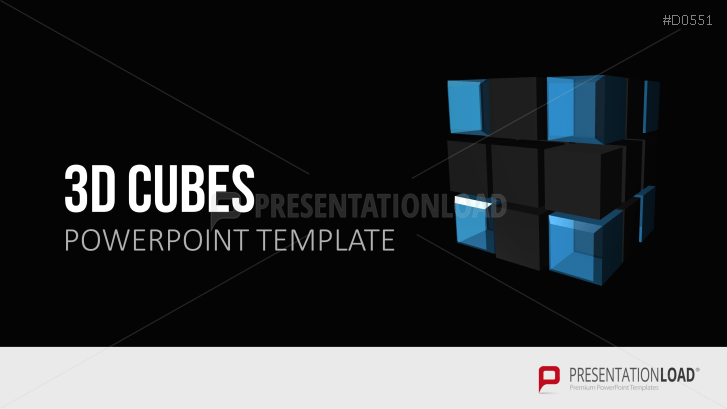 PowerPoint template consisting of 32 pre-designed slides showing segmented 3D cubes.
Use the PowerPoint cube template to illustrate co-operations, product characteristics, key factors and important services. The graphics show segmented cubes from different perspectives consisting of up to 27 parts. Each part can be edited individually. Use the presentation set for different industries such as the production, sales, marketing and business sector.
The 3D cubes are illustrated from different perspectives and contain different design techniques such as transparent, floating or moving. Additional placeholders can be filled with any content and ideas. All elements are editable and can be adjusted according to one' professional requirements.