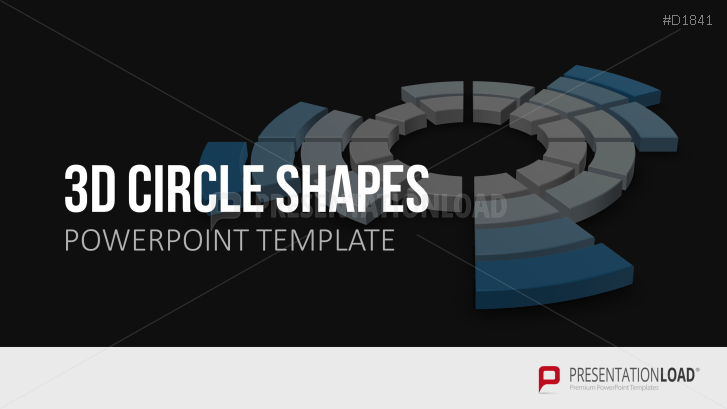 Incorporate ring and cylinder-shaped graphics in different arrangement to present relationships, processes or units.

Which Elements Belong Together?

The assembly of the Olympic rings represents the unity of all five continents. In the same way, 3D Circle Shapes can be used to illustrate a similar relation.

Show the Relationships of Your Ideas

Show which ideas and thoughts make up your project and in what way you want to fulfill these visions.

For this purpose, we offer you a selection of PowerPoint templates with ring and cylinder graphics. Choose between graphics of circles with different sized segments, interlaced rings or cylinders of different heights similar to a bar chart.

Our 3D Circle Shapes package offers you the chance

to show solidarity
to represent the relationships of your ideas and visions
to carry out a weighting of the individual elements

PowerPoint Templates Include

circular graphics with up to ten elements
graphs that are designed similar to a parliament
ring graphics in different arrangements
cylinders of different heights similar to a bar chart
a selection of European flags
graphics of a light bulb and a globe