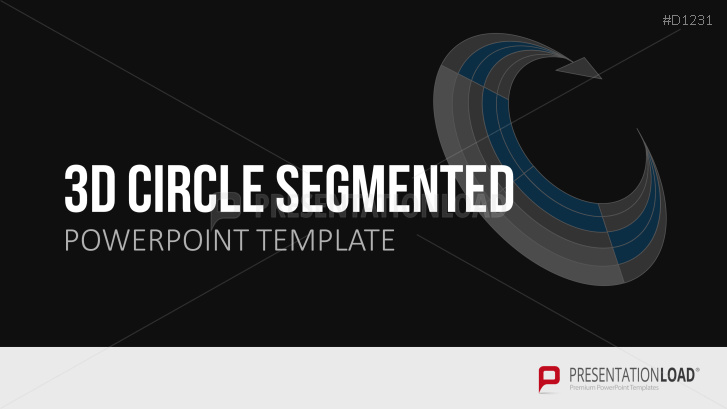 Implement 3D Circle Segments designed in arrow form to present your offer.
Make More of Your Portfolio
Circle diagrams of various sizes have diverse applications. They are not only appropriate in displaying cycles or recurring work processes, but also in illustrating your product or service portfolio.
Clearly Visualize Your Products or Services
Our PowerPoint slide set provides a selection of circle diagrams in spatial design. You can choose different sizes with the biggest chart consisting of five rings with a variable number of segments per ring.
The ring diagram toolbox can be used
to illustrate your product or service offer
to represent cycles and recurring events
to significantly make recurring work processes

PowerPoint Templates Include
a selection of ring diagrams of various types and sizes
a toolbox with other ring elements