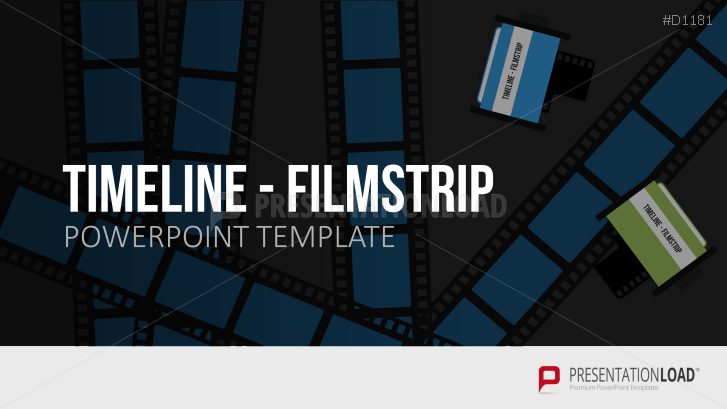 Incorporate the Timelines - Filmstrip PowerPoint templates to clearly present process steps.
Filmstrips and Single Images
A filmstrip is composed of frames that are rolled in a chronological sequence. Only by this action can the viewer perceive the film as a film. Once an image is missing or the actual order is changed, the film no longer can function.
With the integration of each image in the correct temporal order, the viewer is able to understand the whole plot and the importance of individual each storyline in the total effect.
Representation of Processes
Represent action sequences within a rolled film strip and highlight individual images by labeling options, dates and perspective prominence. Moreover, integrate the customizing option and give your PowerPoint template an added personal touch by using your own pictures.
With the Timelines - Filmstrip PowerPoint templates, you receive
filmstrip graphics
various possibilities of customizable design
predesigned graphics and symbols
PowerPoint Templates Include
filmstrips with dates and placeholders
filmstrip with only placeholders
filmstrip with prominent pictures
filmstrip with possibility of inserting your own pictures