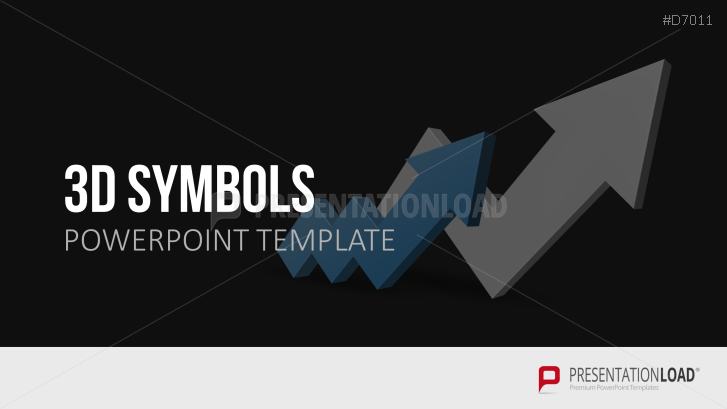 Make a better impression with written and oral entries by using 3D symbols in PowerPoint templates.
Power of Symbols
Symbols indicate words, processes, institutions and objects and have the advantage of first simplifying complexity, which is economical and gives interpersonal consensus on its meaning. This means that symbols are generally of the same language and will be equally understood in all communities.
Better Penetration
Use the 3D Symbols PowerPoint templates to make and emphasize complex content in a quickly understood manner. The memorability of symbols and logos can make it easier for your listeners to retrieve the associated information, thereby being successful in the intent of your presentation.
Inform your audience about topics such as currency (e.g. $) and law (§) by using the templates and its contained symbols, but also incorporate them to ask (?) or convey important statements (!) in order to raise awareness and information on social networks such as Facebook and Twitter.
Take advantage of the available customizing options that allow you to label the symbols and change the size and color.
The 3D Symbols PowerPoint templates
make a better impression using icons
have a wide range of 3D icons
are in modern design

PowerPoint Templates Include
currency symbols (Euro, Dollar, Pound, Yen)
icons for social networks and communication media (Facebook, Twitter, Google Plus, Pinterest, Twitter, etc.)
punctuation symbols (exclamation mark, question mark)
many other symbols