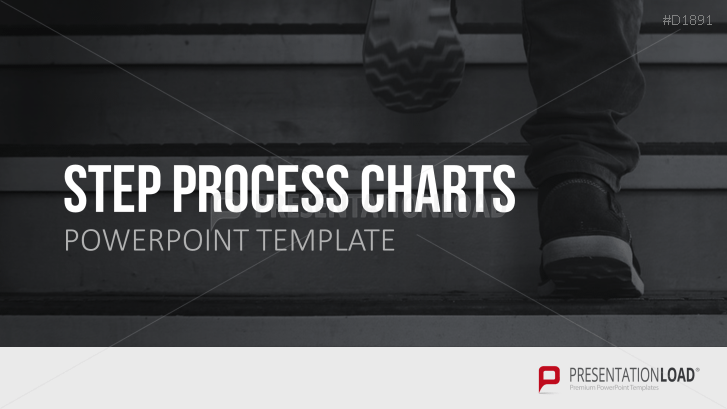 Step Process Charts include 20 design slides which serve as a perfect foundation to illustrate projects and company processes. Use process charts to visualize developments and business movements and display interconnections.

Step Process Charts The presentation set "Step-Process-Charts" provides you with helpful tools to display developments, workflows and business projects and to improve your professional performance. Benefit from work of experienced designers and use pre-designed PowerPoint slides.
Show processes in different designs: the set includes a collection of process and development patterns which can be adjusted according to any professional requirement. Edit graphics, insert business information and customize design elements.

This PowerPoint template includes:
20 design slides showing process charts
Well-arranged process graphics
Placeholders for easy editing
Editable elements
Easy handling due to PowerPoint compatibility