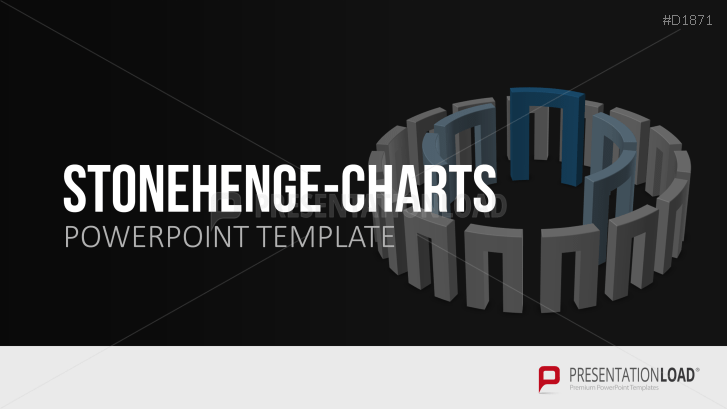 This is a set of doughnut diagrams in the design of Stonehenge.
Stable Foundations
For several millennia, a stone circle has stood in southern England called Stonehenge. It is not only a symbol of Great Britain, but also one of the most famous monuments in Europe. Its structure of concentric circles was originally thought of as a spiritual place and has still lost none of its magic to this day.
Does Your Project Have Similar Magic?
Take Stonehenge as a metaphor for your project. Does your approach fascinate people in the same way as the millennia-old stone circle? Are your principles as solid as its foundations?
Our PowerPoint slide set consists of doughnut diagrams that are modeled by the Stonehenge design. Alternatives of the well-known shape offer the possibility to display various types including several different doughnut charts.
Our Stonehenge Diagrams Have the Ability to
draw attention to the stability of your project

show that your ideas have a similar magic

present a new face for doughnut charts

PowerPoint Templates Include:
doughnut charts, which are based on the Stonehenge design

alternatives to the well-known shape

a toolbox with other Stonehenge graphics