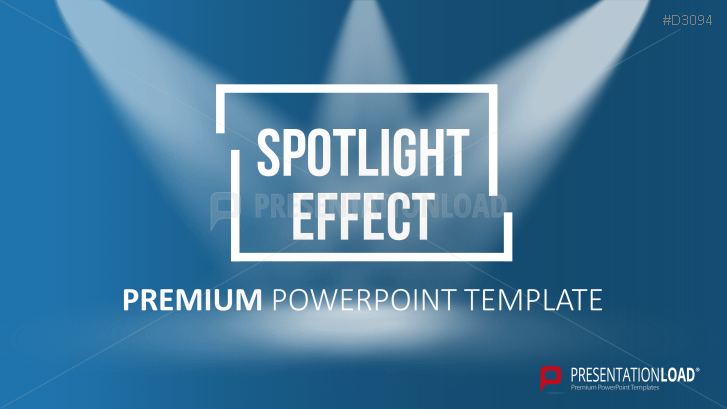 Let your presentation take center stage! Put your content in the spotlight and ensure maximum audience attention with this PowerPoint template.
The Spotlight Metaphor
According to the spotlight metaphor, we can only focus our attention on one specific section – much like a spotlight.
This idea can be applied to presentations too. In order to keep the audience's attention from drifting, slides should never be overloaded with content. Presenting one important element per slide allows your audience to concentrate and process content much more effectively.
A Large Selection of Spotlight Graphics
Put your content in the spotlight with this PowerPoint template. Use it to position your text and images so the spotlight illuminates them and brings them into focus.
The slides are ideal for product presentations, presenting key company figures and achievements and highlighting important project phases. Numerous animated slides intensify the spotlight's attention-grabbing impact.
With This Template You Can
focus on important content
use creative presentation possibilities and effects
enjoy a wide range of spotlight images
This PowerPoint Template Includes:
creatively designed spotlight graphics
slides with multiple spotlights to highlight more than one point
animated spotlight effects
ready-made image placeholders (smartphone, wearables, laptop)