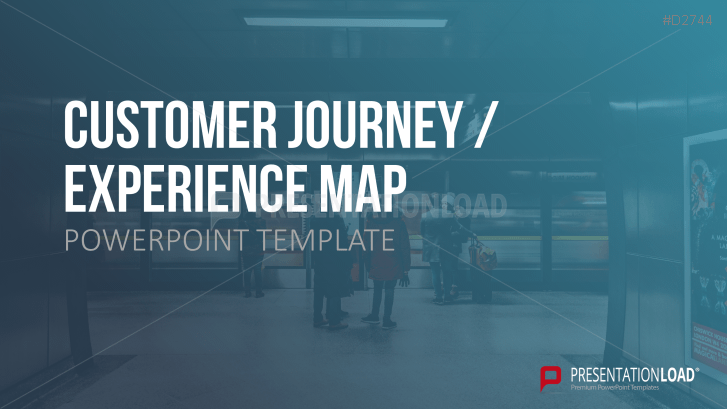 The PowerPoint template collection includes definitions, layouts and examples of professional Customer Experience Maps.
Get to Know Your Future Clients
Customer experience management is based on customer-oriented principles: it focuses on the customer's experience with the end product and CEM seeks to comprehend his expectations and to create as many positive touching points as possible. The final goal of customer experience management is to turn happy customers into advocates of the respective brand/ product.
Create Product Experiences
User Experience Maps (or Customer Journey Maps) enable you to track customer experiences and to draw outlines from their first contact with the respective brand until the ultimate disposal of the end product. All individual touching points will be evaluated and rated with an either positive or negative user experience (by using differently colored icons, for example). Thus, a map of the product experience evolves which exemplifies potential obstacles in regard to customer interaction.
PowerPoint Experience Maps
This PowerPoint set offers many tools and graphics that you need for implementing customer experience management concepts. To create professional Experience Maps, you will be provided with numerous definitions, icons, quotes and Experience Map examples which can be easily adjusted and filled with your own business ideas.
Customer Experience Maps Serve to…
reinforce the emotional connection between your customers and your brand

sell an experience, not a product

improve customer service

PowerPoint Templates Include:
definitions and explanations

assistance in implementing customer experience management ideas

a collection of quotes on "experience"

various designs of the CEM Five Phases model

collection of complex Experience Maps

guidelines to compose Experience Map layouts

Experience Map icons

toolbox to create individual Experience Maps

Experience Map cycle template

area diagrams