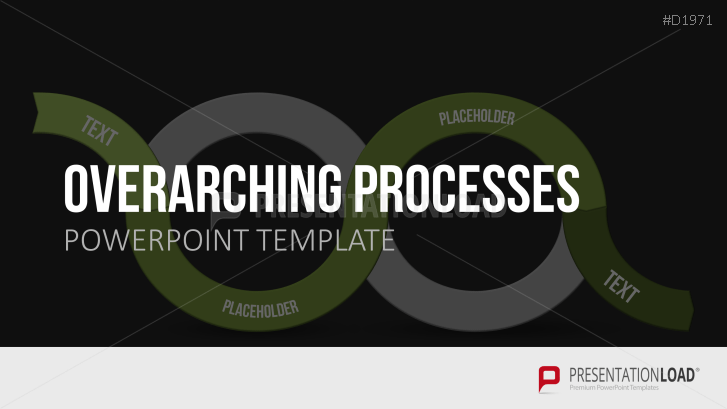 Infinity Symbol Ring Charts: Ideal for Visualizing Recurring Work Processes.
Continuity
The infinity symbol (effectively a figure eight on its side) is perfect for illustrating repeating processes. It is also ideal for depicting processes that merge into one another or are dependent on one another.
Organization
Create routine and structure by defining the steps needed within recurring processes. Our infinity symbol ring charts are a perfect way to illustrate your concept.
With Our Infinity Symbol Ring Charts You Can
define repeating or routine workflows
structure individual process steps
emphasize the continuity of the process
This PowerPoint Template Contains:
ring charts shaped as the infinity symbol
diagrams with image placeholders
customizable slides