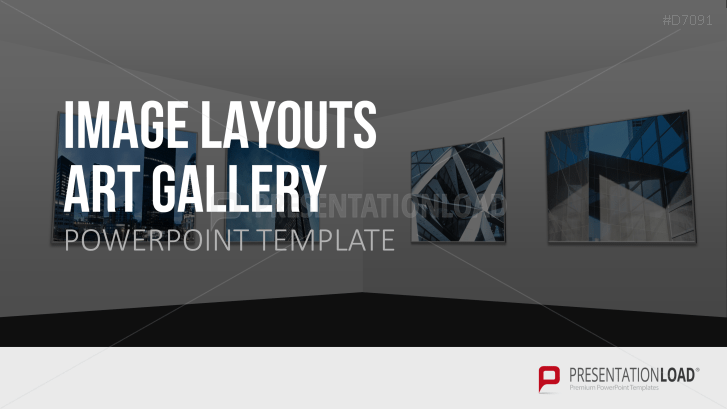 Use this set of PowerPoint templates with image placeholders for an innovative presentation of products and team members.
Scenography
An exhibition mostly puts focus on display pieces in an artistic manner. The aim of the exhibition design is for the viewer to get the full impact, so the space and placement of the exhibit, lighting and other factors are all a high priority.
Impressive Display of Important Content
Incorporate Image Layouts - Art Gallery PowerPoint templates to help you recognize and focus on important people or content in your presentation. For this purpose, the presentation slides include available outlined showrooms and preset image placeholders for your own photographs.
To emphasize the importance of the material provided, some slides are equipped with lighting effects for image slides and also have perspective elements such as benches, people silhouettes, walls and passages that give the display additional depth.
With Image Layouts Art Gallery PowerPoint templates, you get
full impact of the exhibition motif
multifaceted design
possibility of customized design

PowerPoint Templates Include
slides with exhibits with benches
slides with exhibits with people silhouettes
slides with illuminated exhibits
slides with exhibits with partition walls