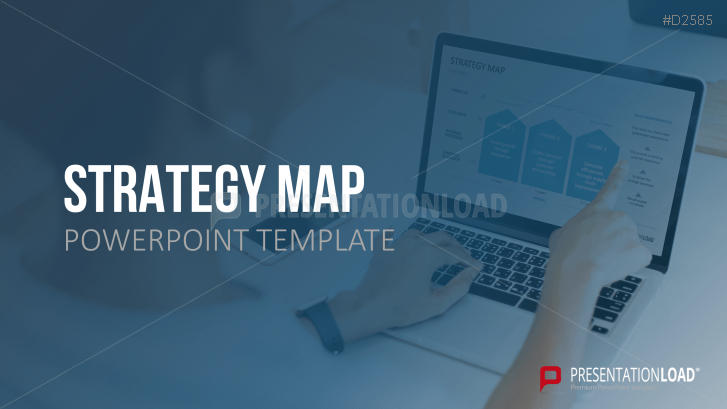 Template for your personal strategy map
With more than 20 strategy map examples and 30 templates, you can design your own strategy maps and present your company's vision.
Strategically optimize your business planning
A strategy map is a chart that illustrates strategic business planning by focusing on four components: financial, customer, internal processes, and learning/development. The strategy map complements the balanced scorecard (BSC) concept and can be used by any organization that focuses on strategic business and future development planning.

With this chart, you can illustrate business goals and allocate projects and tasks so that plans can be implemented efficiently. This strategic element of the BSC creates additional value and relates the various business areas to each other in a well-structured diagram.
A diverse collection of PowerPoint strategy map templates
We have compiled a wide range of strategy map examples to provide inspiration on how corporate strategic planning can look. In addition, you'll find an array of strategy map designs, such as matrices and process diagrams, allowing you to customize your design to accurately reflect and express your company's vision.
The Strategy Map template for PowerPoint provides you with
definitions and explanations
a wide selection of templates to create your own strategy maps
professional designs for a convincing presentation
This PowerPoint template includes:
Strategy map definitions

Instructions on how to build a strategy map
More than 20 strategy map examples
More than 30 strategy map templates
Strategy maps related to corporate strategy
Strategy Map template with image placeholders
Additional templates, such as mind maps, charts, etc.