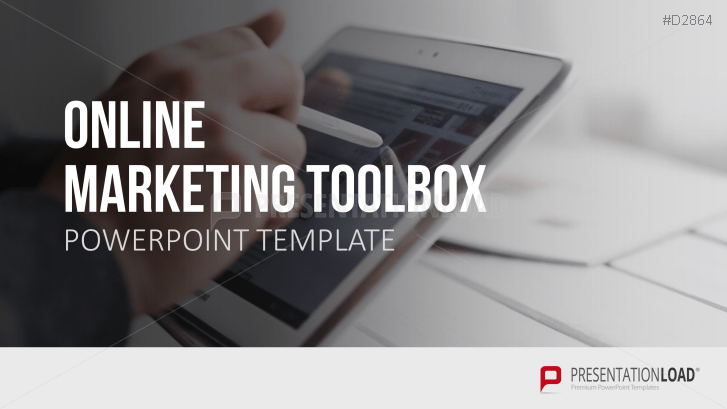 Use this template to present social media marketing, email marketing, remarketing, search engine optimization (SEO), and many more online channels and practical measures for successful online marketing.
Online Presence
Online marketing is a broad and diversified area that involves all measures to increase website traffic and attract customers. Subsections include search engine advertising (SEA), search engine optimization (SEO), email automation and marketing campaigns, mobile marketing, lead management, and many more.
Increase Company Success
The importance of mobile and social media marketing is growing continuously, thanks to an ever-increasing number of smartphone users and mobile Internet access. Sharing content via social media channels helps companies strengthen their own brand and connect directly with potential customers. SEO ensures that the website appears towards the top of search engine results, thus attracting more attention and clicks. All of this has a positive effect on a company's success. This PowerPoint template contains many modern marketing strategies, such as growth hacking and remarketing, as well as templates for effective online marketing.
With This PowerPoint Template, You Can
gain an overview of diverse marketing strategies

visualize your online marketing activities and campaigns

acquire templates with online banners, call-to-action buttons, pop-ups, and much more
This PowerPoint Template Includes:
online marketing basics

affiliate marketing

performance marketing

permission marketing

viral marketing

mobile marketing

social media marketing

remarketing

growth hacking

payment models

process chains

email marketing automation

search engine optimization (SEO)

content marketing

lead management

targeting

web analytics

templates (online banners, call-to-action buttons, pop-ups, newsletters, online shops, blogs, icons)